At Photokina 2014 I gave my first impressions of the prototype SLR Magic Anamorphic 2x on the GH4. Now I have a newer version of the lens with me in Berlin to see how it compares to my other anamorphic lenses. Unlike the previous SLR Magic Anamorphot 1.33x, this is a 2:1 anamorphic, which is the cinema standard (and the look that goes with it).
Due to feedback from filmmakers in favour of smaller cameras Arri has introduced the Mini – but the timing is very interesting. We are just over 1 month away from NAB in early April. The Alexa Mini is still a prototype and it isn't due to ship until May. Clearly in the long term development process of this camera Arri aimed for NAB 2015 – so why rush out an…
Latest News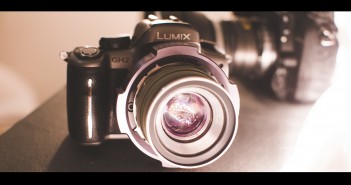 One of the growing realisations I have had over the last 2 years of upgrading my camera equipment is that it's made me less creative. It's time to bring EOSHD back to the stuff I love.
Reviews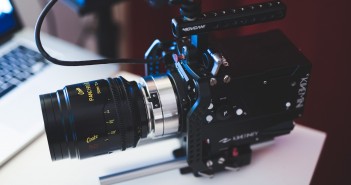 The KineMINI 4K is an exciting update to the 2013 model. This now records 12bit 4K raw internally and one of the raw formats is compressed. A much improved DSLR battery grip provides 'build in' power via lithium cells similar to those used by Telsa Motors. The CPU has had a major upgrade making the camera far…
Creative Filmmaking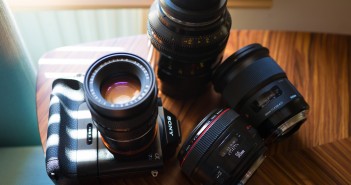 After a while now shooting with the Sony A7S (final part of my review coming soon, review part 1 here) I have found it's better to shoot video outside of the Sony movie mode on the dial. Here's how to set up the M stills mode on the dial for movie…
Lenses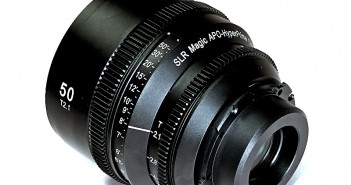 Hong Kong, China (September 12, 2014). SLR Magic will present a new CINE lens to the public from the APO-HyperPrime lens family in the upcoming Photokina 2014 fair in Cologne at the SLR Magic booth (Hall 5.1, L-011). The SLR Magic APO-HyperPrime CINE 50mm T2.1 is the first lens of the…