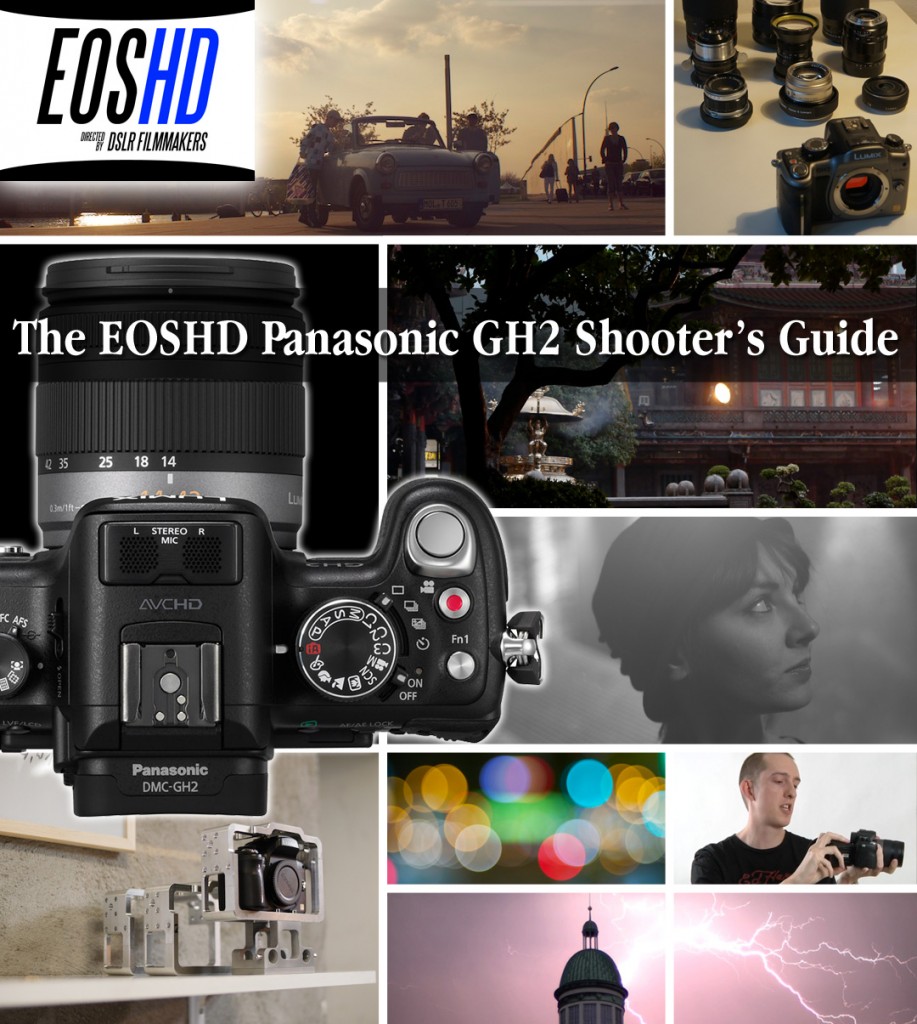 A GH2 book for filmmakers, by Andrew Reid
Special 7 day sale now on!!
Get the Shooter's Guide half price – just $9.99
(Sale lasts June 28-July 5th 2016 only)
Written 100% from new material, this huge 12 chapter 164 page book is designed as a filmmaker's guide with a constant focus on video and as a time saver so you will never have to search a forum again. All the information is in one place. The book also covers creative cinematography and building an online presence.
Aimed at all skill levels from beginner to advanced
A permanent and comprehensive GH2 reference
Optimised settings and downloadable hack patches for filmmakers
Comprehensive lens guide including EOSHD's 9 recommended lenses for the GH2
Cinematographer recommended affordable lens kits
Cinematography tips
Practical challenges
How to build your own online presence and get known
Guide for those approaching the GH2 from a Canon DSLR or for the first time
EOSHD's preferred rigs and recommended accessories
Editing advice and workflow
Much more…
The book is automatically emailed to you immediately after the PayPal checkout. It is an e-book in PDF format. No need to wait for it in the post. With a clickable index of contents you can navigate the book easily on an iPad or laptop.
Photographer? New GH2 user? Canon user? Beginner?
The book is designed with 3 base camps (at the foot of a mountain of knowledge!) to get users of all experience levels up and running quickly. If you have just bought a GH2, or if you are used to a Canon DSLR as a photographer and have not shot much video on a DSLR, don't worry the book won't confuse you and leave you behind before getting into the juicy bits. The book is also designed in such a way so that advanced users can skip the base camps and jump straight into their preferred information.
With this book you will know your GH2 inside out and shoot even better video.