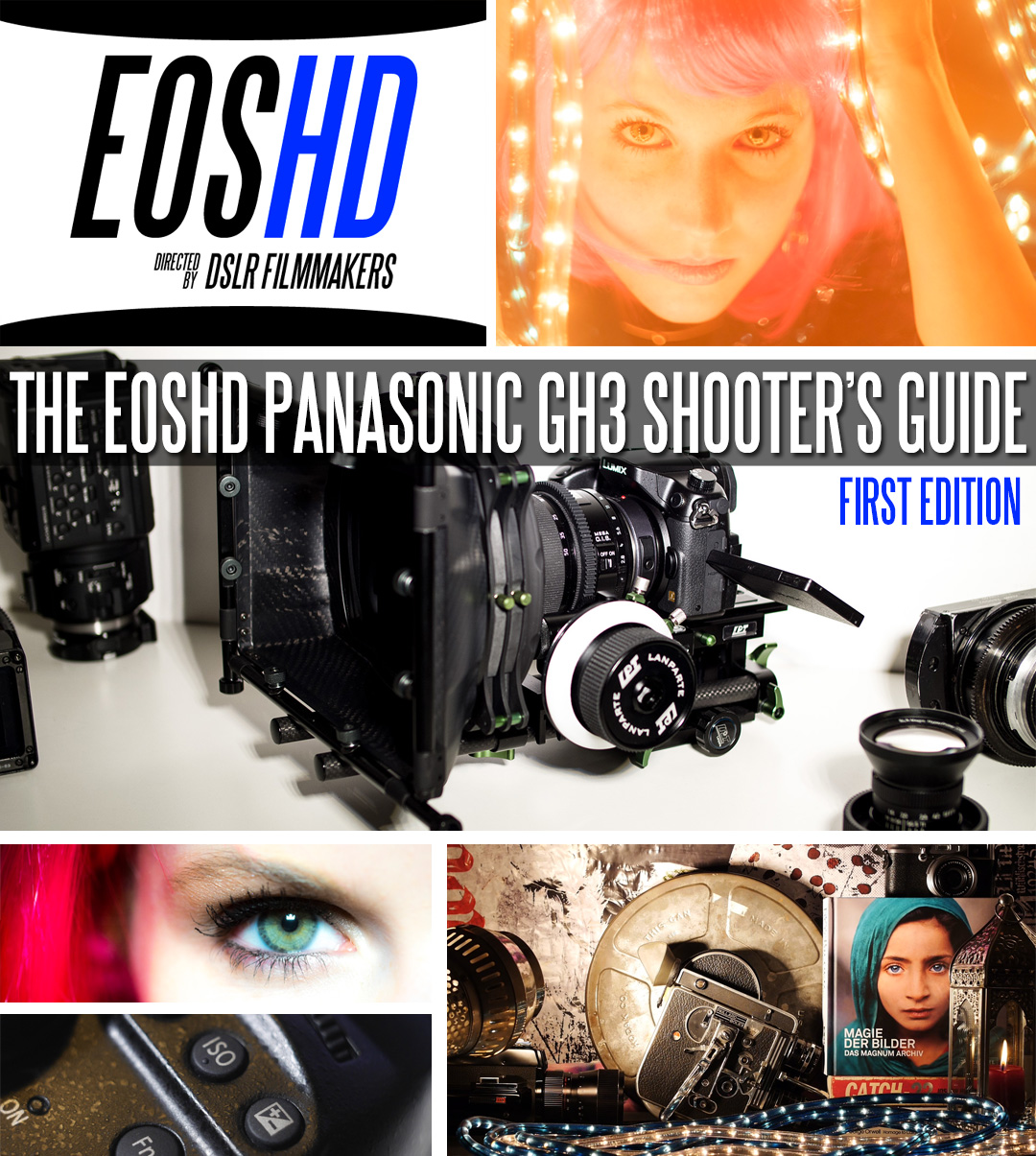 Just $9.99
It's finally here!
A complete ground-up rewrite following on from the popular GH2 book, this is the biggest Shooter's Guide yet at 250 pages and 12 chapters.
This book designed to be a permanent accompaniment to your Panasonic GH3. It contains everything you need to know to become an expert GH3 cinematographer.
Full of tips based on my own experience with the camera, this is a digital e-book (PDF format) and delivery is almost immediate after ordering.
Highlights
EOSHD's recommended camera settings for filmmaking
EOSHD's 15 recommended lenses for the GH3 (with new tri-shot test gallery)
Official foreword by Panasonic and exclusive interview
Post production chapter and 10% off Film Convert Pro 2 with every book
250 pages long!
A Total Beginner's Guide in the Appendix and filmmaking-lingo-buster
Shooting tips from Andrew Reid
Recommended accessories and audio gear
1 year in the making
With a brand new landscape orientated design this Shooter's Guide is clearer and more attractively photographed than ever, with 100's of original images and photos. You have full chapter navigation on each page in the footer and it's fully iPad / iPhone / Android compatible.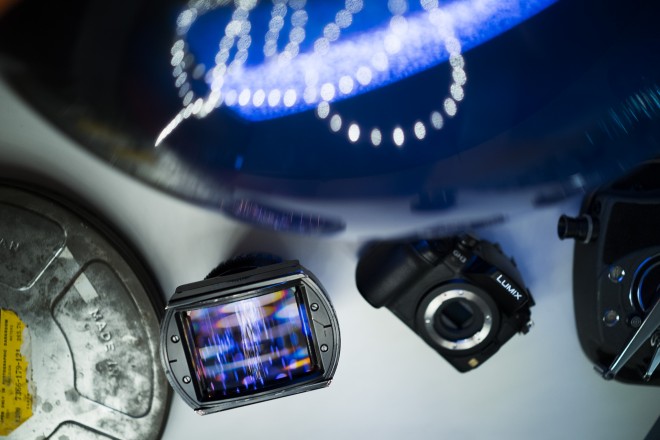 Above: Susanna with pink hair – shot on one of the lenses recommended in the book for the GH3 – the FF58 from Dog Schidt Optiks!
Full contents listing
Chapter 1 – Introduction
Welcome to the Panasonic GH3
Exposure and manual controls
Frame rate
Resolution
How best to view footage
Chapter 2 – Recommended Settings
Cinema settings
Record mode
Dials
Buttons
Quick Menu
Main Menus
Features which can be ignored most of the time
Features which should be turned off
Function buttons
Chapter 3 – Recording Video
Recording quality and settings
Shutter speed and its effect on footage
ISO sensitivity
Manual focus
White balance
Controlling the information you see when shooting
Avoiding rolling shutter skew
Chapter 4 – Features for Filmmakers
Ex-tele crop mode
Histogram
Record Highlights
Time Code
Built in EVF
Chapter 5 – Lens Recommendations
Introduction
Summary of recommended lenses
5 recommended "Micro Four Thirds mount" lenses
5 recommended "cheap but good" lenses
5 recommended "unique and special" lenses
Search tips to improve your eBay hunt
Chapter 6 – Lens Samples Gallery
Introduction
Samples from all 15 recommended lenses
Chapter 7 – Lens Adapters
Passive mount adapters
Active mount adapters
Metabones Speed Booster adapters
Anamorphic adapters
Types of lens which are incompatible
Chapter 8 – Shooting Tips
Introduction
5 simple things you can do to shoot better video
Choosing the right lenses for your shoot
Specific GH3 shooting tips from Andrew Reid
Editing technique
Chapter 9 – Photo Styles
Introduction
Recommended Photo Style settings
Photo Styles gallery
Chapter 10 – Post Production Techniques
Sharpening in post
Slow-motion
Even slower-motion
Grading with Film Convert Pro 2
Stabilizing handheld footage
Noise reduction
Exporting for Vimeo and YouTube
Chapter 11 – Audio Recording
Introduction
Internal mic
External mics
Dual-system recorders
Linking a dual-system recorder to the GH3's mic socket
Audio controls and monitoring
Chapter 12 – Accessories
Recommended tripods
Recommended tripod heads
Tripod leveling base
Monitors, HDMI cables and EVFs
Lens support and rails
Follow focus
LED lighting
Appendix A – The Total Beginners Guide
Introduction
Immediate improvements to give you better video
Know your manual controls
Know the filmmaker jargon
Sensor size explained
Lenses and sensor size "crop factor"
Appendix B – Sample Footage
Appendix C – Further Reading at EOSHD
Appendix D – More EOSHD Shooter's Guides