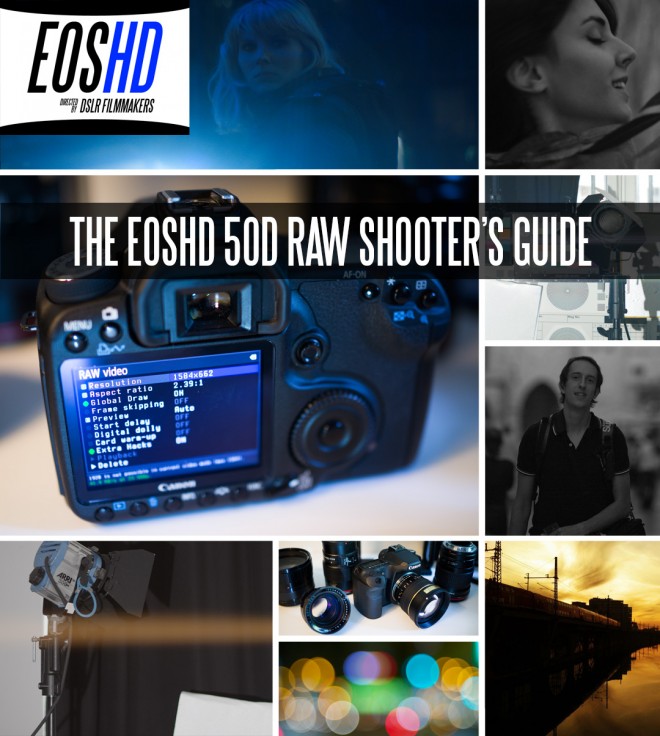 A guide to recording cinematic raw video on the Canon 50D
Special 7 day sale now on!!
Get the Shooter's Guide half price – just $9.99
(Sale lasts June 28-July 5th 2016 only)
The EOSHD 50D Raw Shooter's Guide is an indispensable book for filmmakers. The guide shows you through the emerging world of raw video on the 50D, over the course of 12 chapters and 100 pages of expert advice. Everything in the book I have tried myself in my own filmmaking.
Harness the power of raw on the 50D – and do it right
High resolution digital book with clear layout and interactive chapter navigation
Instant digital delivery straight to your Mac, PC or tablet
The book is suitable for beginners and advanced users alike. Why search for the information when you have it all in one place?
Highlights include
EOSHD's recommended settings for raw video
Simple installation guide for optimally enabling raw video on your 50D
Performance enhancements and tweaks
Simple and advanced workflows and a guide to all the useful converting tools and apps
Edit 50D raw files directly in Adobe Premiere without transcoding
Anamorphic shooting advice and aspect ratio cheat-sheet
Kodak, Fuji and Alexa film looks for Resolve
Guide to 1:1 crop mode
A guide to recommended software and downloads

Understanding raw and data rates
Buyer's guide to Compact Flash cards
Technical glossary and trouble shooting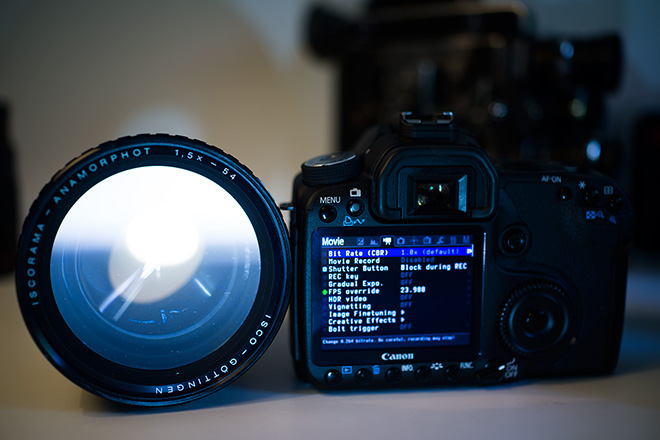 As well as the camera side, a big section of the book is devoted to processing and editing your footage in post. Which software to use? Which format to convert to? What is the best way to edit raw?
All these questions are answered, and more.
Comprehensive workflow guides including –

Standard DNG and Cinema DNG raw
CineForm and ProRes
Native Canon raw
LOG conversion and grading

Creative advice including –

Raw shooting and cinematography guides by Andrew Reid
Advice on applying raw to your specific kind of filmmaking
Look inside the book
See four random pages from the book – click the image below to enlarge.