The EOSHD C-LOG and Film Profiles Pack is now available and works in both video and stills mode – on all Canon DSLRs and mirrorless cameras.
Crafted using my Canon Cinema EOS 1D C as a development camera, the EOSHD C-LOG and Film Profiles pack installs a "Canon LOG" picture style on cameras previously without it, plus a range of film simulation modes.
The pack is supplied with full easy to follow instructions and no modification or firmware update is necessary. It is compatible with all Canon DSLRs and mirrorless cameras such as the EOS RP, EOS M series, 5D Mark IV, 6D Mark II, 5D Mark III, 1D X Mark II, Rebel series, EOS R and more.
Introducing EOSHD C-LOG and Film Profiles Pack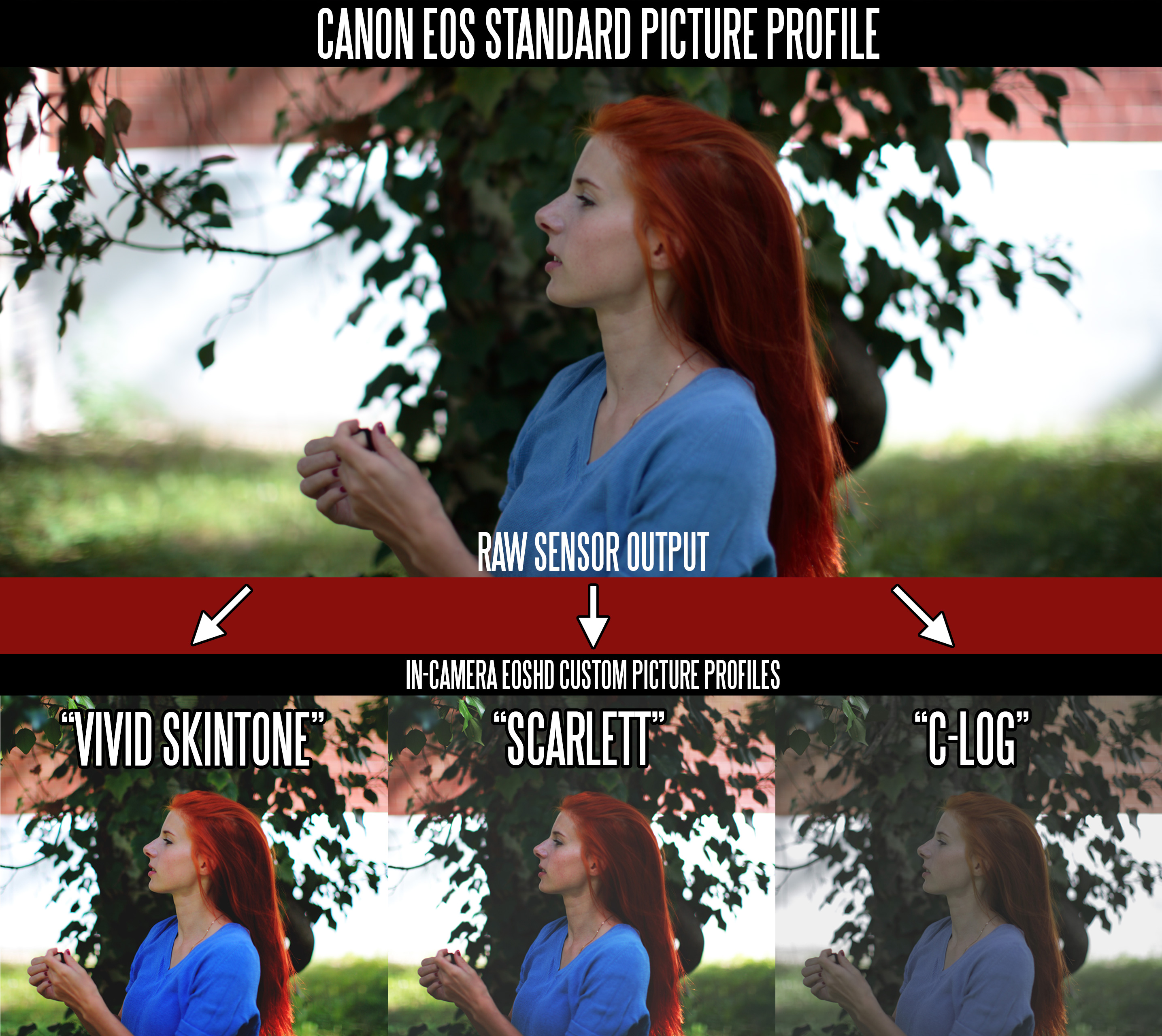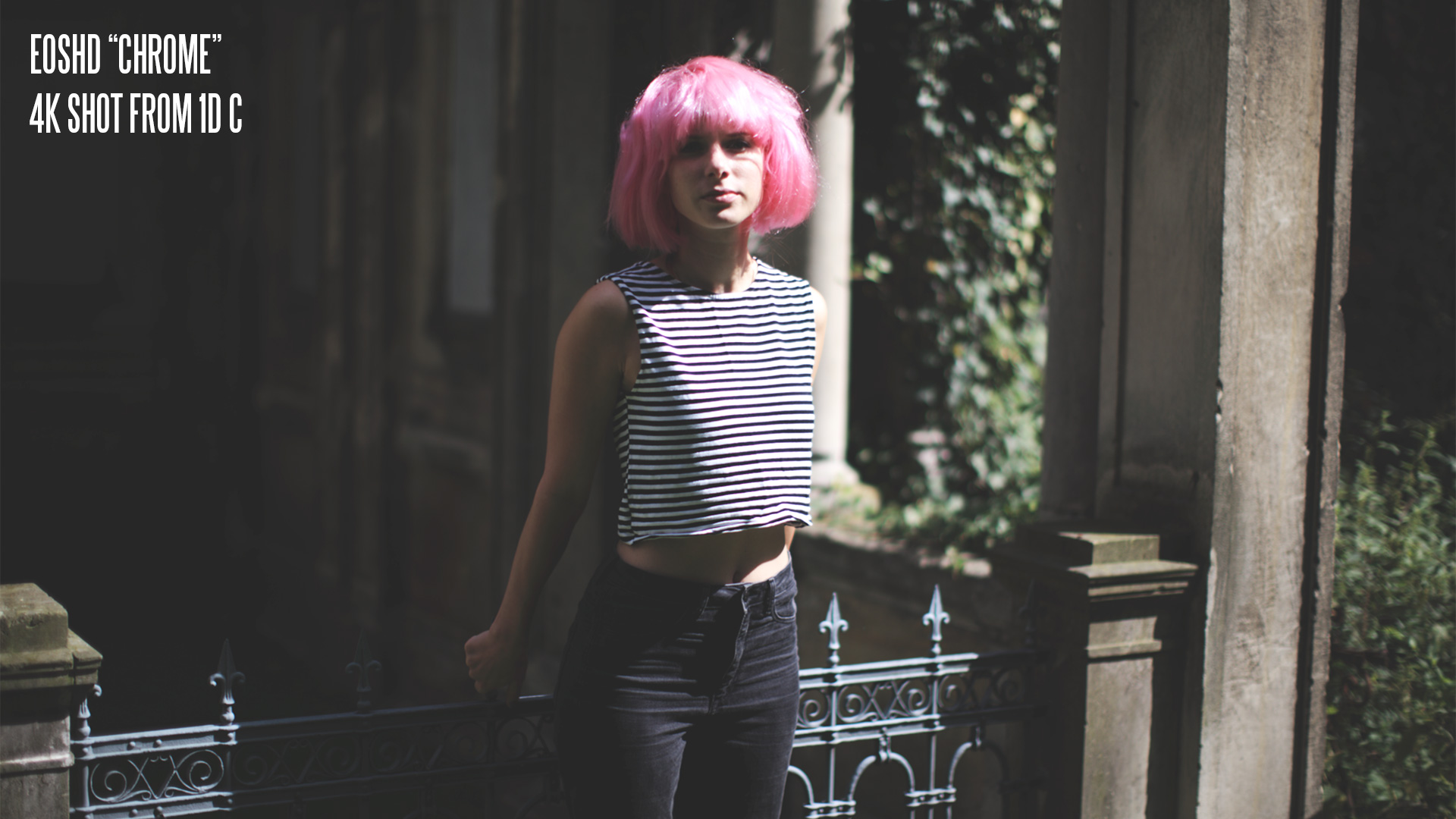 EOSHD C-LOG (Custom-LOG) is designed to expand dynamic range and give Canon DSLRs without official "Canon LOG" a similar capability. With C-LOG you gain a professional LOG colour grading workflow. C-LOG gives you back the ability to use LUTs designed for Canon LOG and other presets in post. Now you have an unlimited range of looks and more dynamic range to play with.
1. EOSHD C-LOG (Custom LOG)
C-LOG (Custom LOG) greatly extends dynamic range in the shadows to match that of Canon LOG as closely as possible. This means you can expose for the highlights and maximise the dynamic range of your videos.
This is not an official Canon LOG profile but the difference in performance is minimal. I have for months been fine tuning the EOSHD C-LOG Picture Profile on my 1D C, so that all other Canon DSLRs can benefit from it as well. The only difference is that the official Canon 1D C LOG mode has a bit more latitude in the highlights, but they are VERY similar!
Also in the deal are a set of film simulation modes, to maximise the superb colour and skintones of the Canon DSLR range. No grading required in post.
Canon has some of the most pleasing colour science available, however their factory-default picture styles have always been very conservative and all rather similar.
These will give you a more interesting and contemporary look straight off the card in both JPEG stills and video mode (4K / 1080p / 720p) –
2. EOSHD Scarlett (silver blacks and a soft film-like texture but vivid, rich colour)
3. EOSHD Chrome (moody desaturated cinema look for drama, horror, sci-fi)
4. EOSHD Mono-Adams (high contrast black and white, adding drama to landscape and cityscape scenes)
5. EOSHD Monochrome (low contrast black and white, for portraits and a classic 1960's Italian cinema style)
I have also created a profile for bringing out the most flattering skintones, giving a healthy vitality to faces without lowering overall contrast.
6. EOSHD Vivid SkinTone (alive colour, electricity to image, overall vitality to skin)
Finally, there are several general purpose film-looks for all-round shooting.
7. EOSHD Cinema 1 (highest contrast and saturation)
8. EOSHD Cinema 2 (raised black level but maintains high contrast)
9. EOSHD Cinema 3 (normal saturation and contrast)
10. EOSHD Cinema 4 (a more muted and less stylised film look for all-round cinema)
In total you get 10 profiles including C-LOG!
From left to right – EOSHD C-LOG, Canon Monochrome, EOSHD Scarlett and Canon Standard (click to enlarge):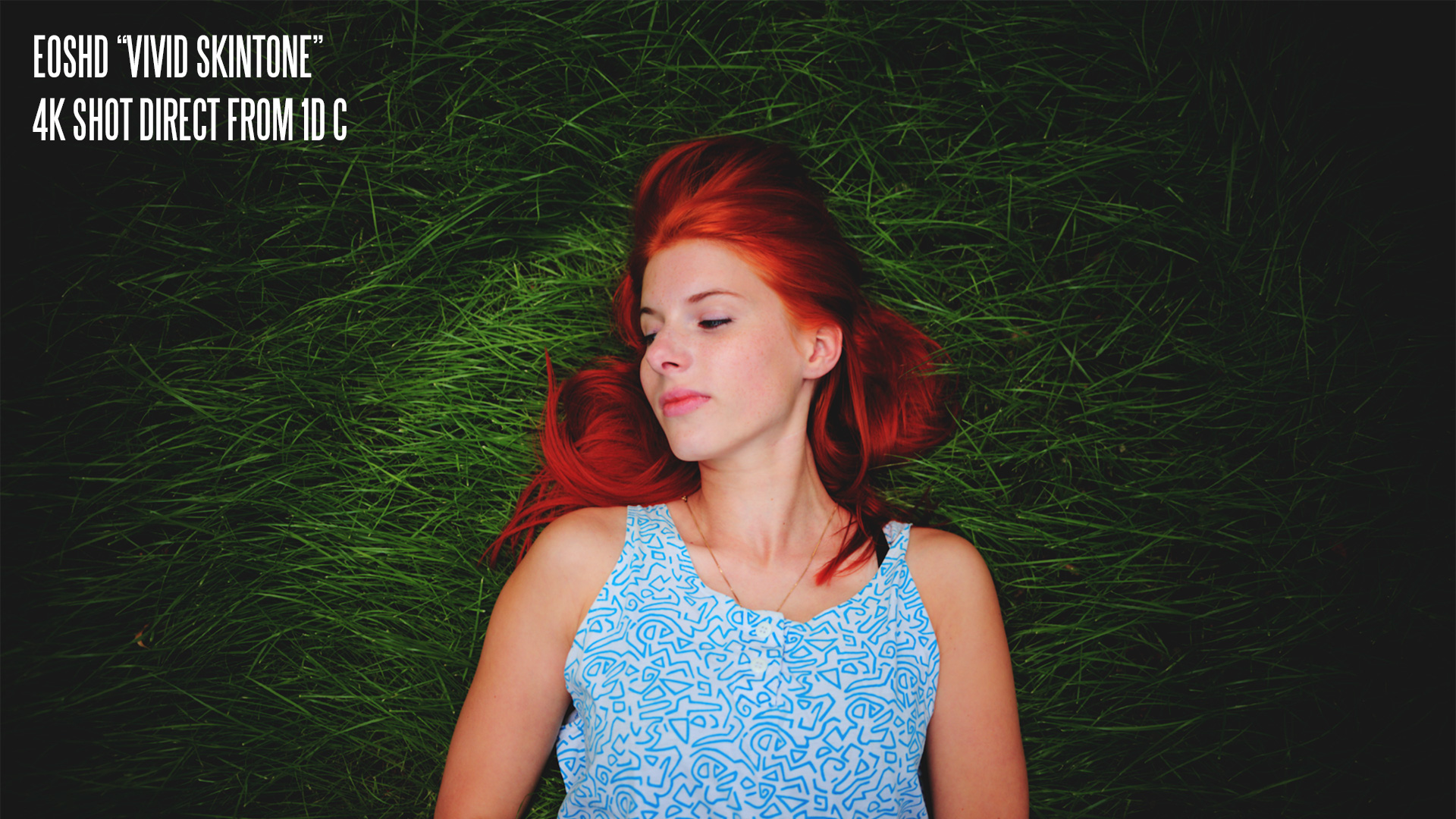 Also works for JPEG photos / timelapses!
Below, Canon Standard (left) / EOSHD Vivid SkinTones (right):
C-LOG and all EOSHD Film Profiles work in both video and stills mode.
Just like Canon LOG on the 1D C, the EOSHD Picture Profiles are applied to the raw sensor data and work on any Canon DSLR at all ISOs.
The EOSHD profiles including C-LOG can be assigned to any of the custom picture profile slots in-camera.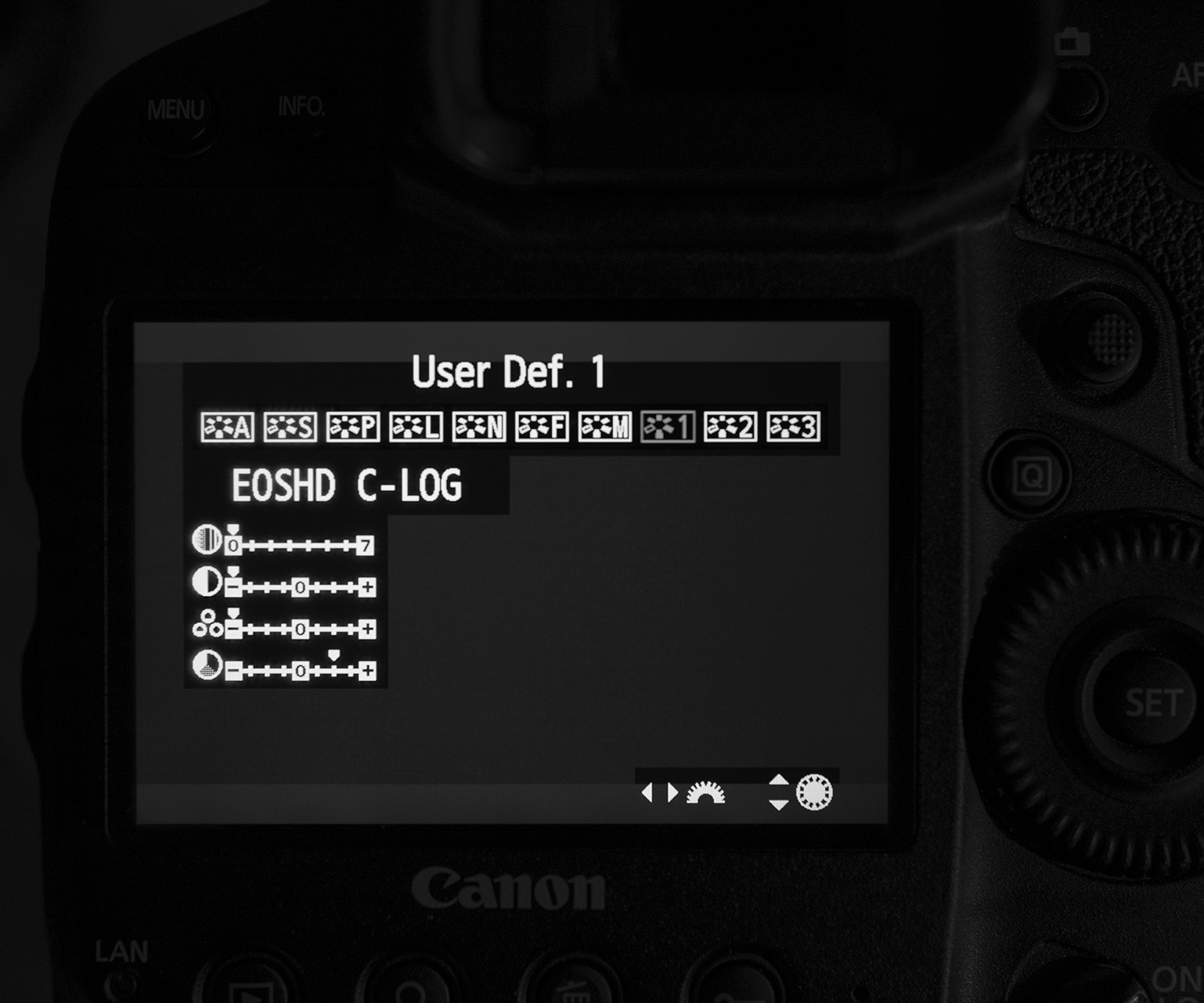 I recommend these profiles for use with the following Canon cameras –
Canon 1D X Mark II
Canon 1D X
Canon 1D C
Canon 5D Mark IV
Canon 5D Mark III
Canon 5D Mark II
Canon 6D
Canon 6D Mark II
Canon 90D, 80D, 70D, 60D
Canon 7D
Canon 7D Mark II
Canon 760D to 550D (T2i) / all Rebel series
What else is included?
The download also includes a starter-pack of EOSHD CINE LUTs for applying a range of quick looks in post to EOSHD C-LOG and Canon LOG footage.
Included is an easy to follow guide for installing C-LOG and all profiles on your camera. The profiles are loaded onto your Canon DSLR via USB using the free Canon EOS Utility. A download link for the app (PC and Mac) is given in the instructions.
Furthermore the guide describes the characteristics of each Film Profile as well as C-LOG exposure tips.
I hope you enjoy my contribution to the world of colour and cameras! If you are a 1D X Mark II or 5D Mark IV user, or any Canon DSLR user looking to shoot with the convenience of the in-camera codec please do try out these profiles and post your results here on the forum! I'd love to hear your feedback, see your images and chat about the results!