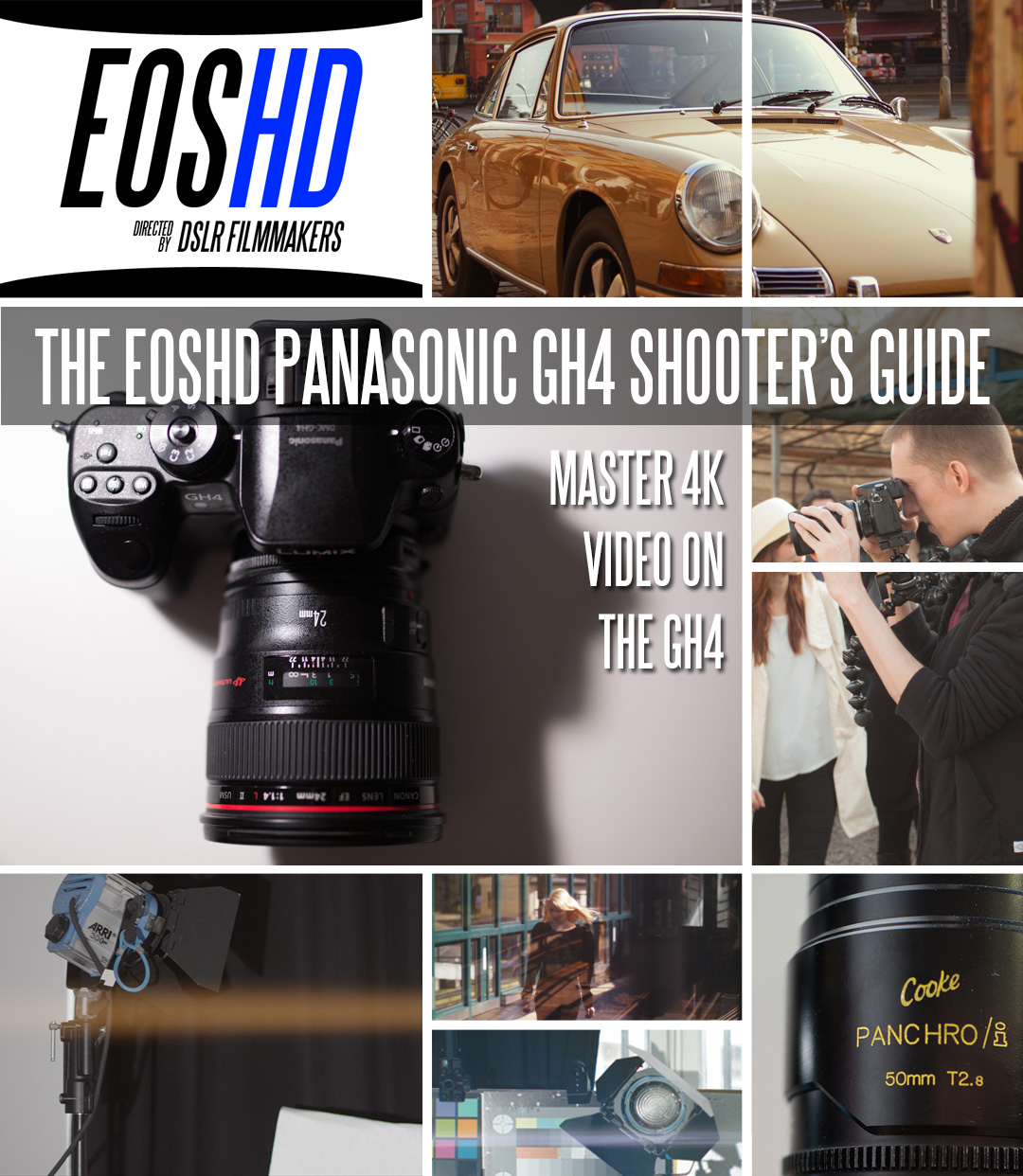 $49.99 buy now (PayPal), with instant download via email
An EOSHD book, written by filmmaker Andrew Reid.
The new Panasonic GH4 Shooter's Guide is for filmmakers, photographers and all users interested in mastering video on the GH4!
The guide covers the features of the camera concisely telling you only what you need to know and nothing that you don't.
There's a chapter on tuning colour and image response in-camera, for an appealing image straight out the camera which doesn't need to be graded and one that responds better to grading. Three profiles are offered in the book – Cinema, Graded and Flat. By applying the settings in the book, you can be sure the camera is correctly set for filmmaking.
This book has been written from scratch and is not simply an updated GH3 guide.
Key Features
How to shoot optimal 4K video, 128 pages of information
Image settings for filmic quality carefully formulated by filmmaker Andrew Reid
Concise explanations of all major camera features
Tips and unknown features revealed
Recommended lenses and adapters
Practical cinematography advice
Recommended settings
Beginners guide to using the camera and more…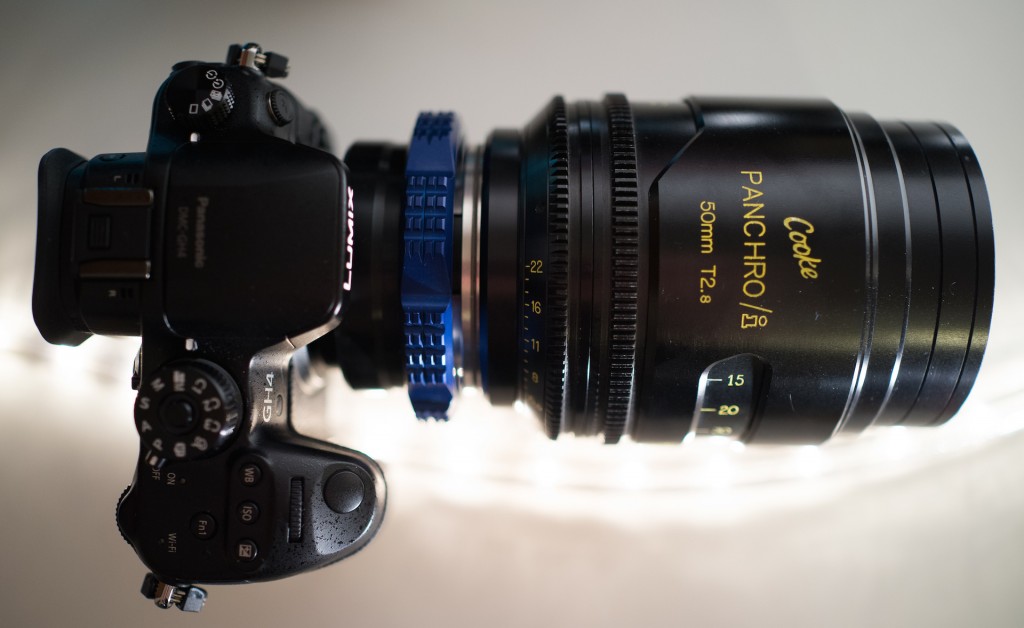 Contents
Chapter 1 – Getting started
Initial out of the box setup
Explanation and summary of GH4 recording formats
Sensor size and crop factors
Exposure and manual controls
Map of camera menus
Suitable SD cards
Chapter 2 – Image settings for filmic quality
The EOSHD Hollywood Settings (Cinema, Graded, Flat)
Additional workflow for C1 – Cinema
i.Dynamic and i.Resolution
Master Pedestal
Luminance Levels
Highlight Shadow (Curves)
Chapter 3 – Shooting tips
Immediate tips to improve video shooting
Gorilla pod as a stabiliser for handheld shooting
The Kendy Challenge
10 cinematography tips by Andrew Reid
10 practical GH4 shooting tips by Andrew Reid
Avoiding rolling shutter skew
Use of AF for shot setup and enabling faster AF in movie mode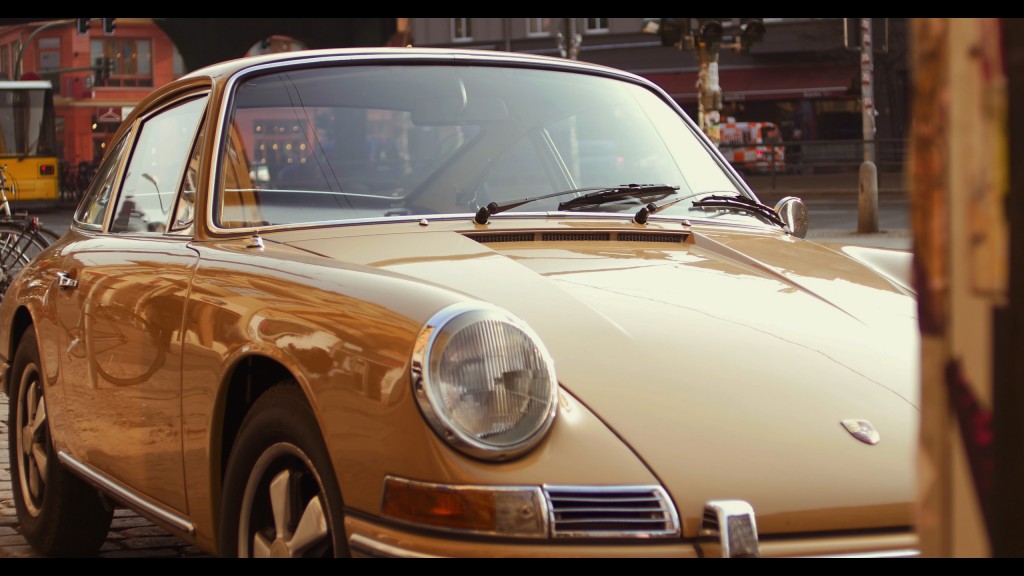 Chapter 4 – Features for filmmakers
Slow motion
Synchro scan
Audio recording
HDMI output
Time Code
EVF
Silent shutter
Histogram
Manual focus assists
Zebra Pattern
Chapter 5 – Lenses and adapters
Introduction and summary of recommended lenses
At a glance index of recommended lenses
Recommended manual lenses
Recommended Micro Four Thirds lenses
Adapters and Speed Booster
Lenses which are incompatible with the GH4
Choosing the right lens for your shot
Anamorphic lenses
Chapter 6 – Physical controls and connections
Buttons and dials
Recommended function button assignments
Controlling the information you see whilst shooting
Interface panel
A three-part Appendix contains links to sample footage, further GH4 articles and test videos.