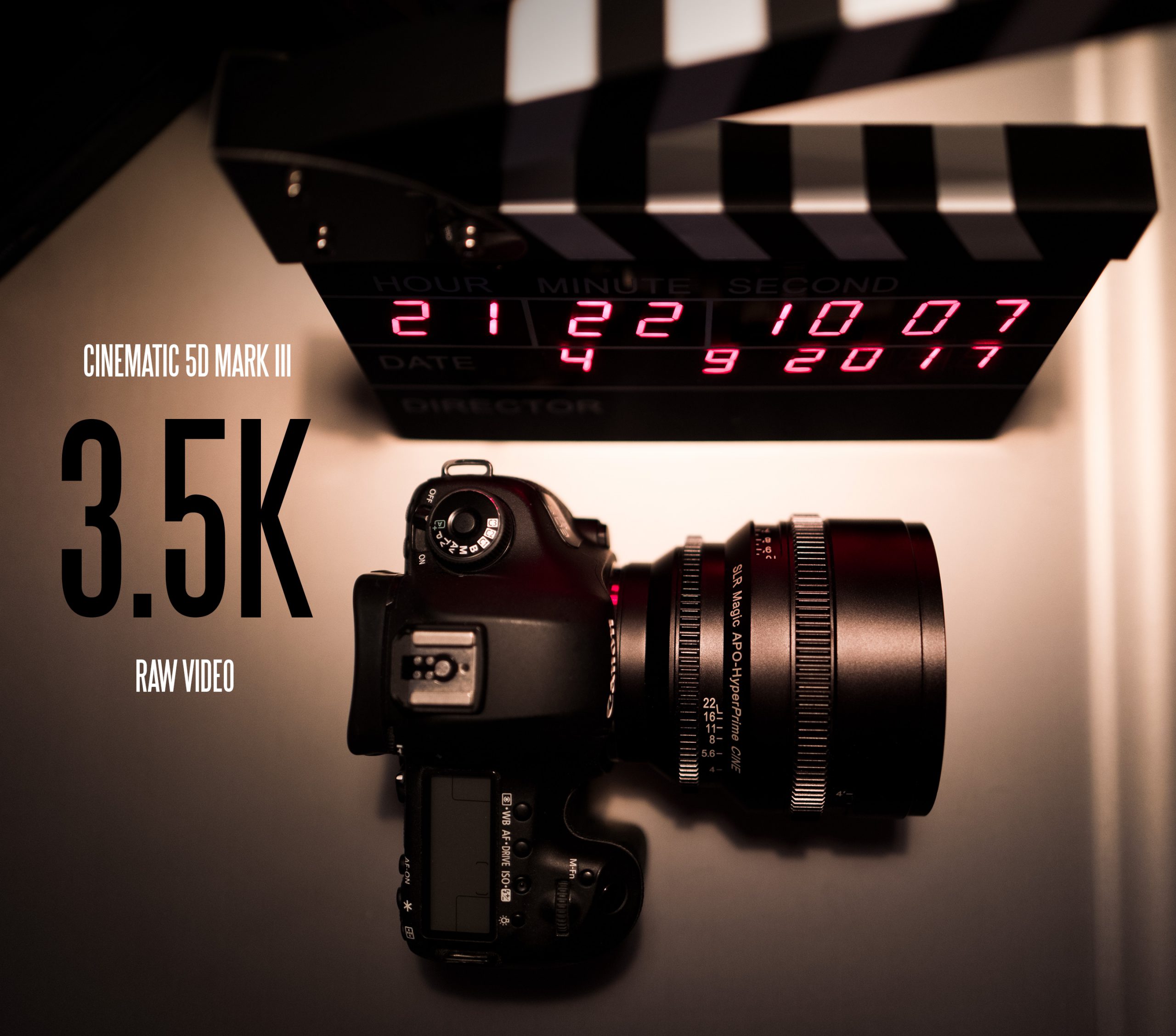 This guide has advice for filmmakers on getting up and running with 5D Mark III 3.5K raw video, using the latest Magic Lantern, as well as the new full HD 60p modes.
Written by EOSHD's Andrew Reid, the book is easy to understand for all skill levels and you can be up and shooting within minutes.
Well, who would have thought it? The 2012 vintage 5D Mark III is capable of much more than Canon gave us.
This guide runs the full gamut of advice for video shooters and filmmakers, starting with installing Magic Lantern with my recommended settings along with a full explanation of all raw video features.
There's practical advice for deployment of 3.5 raw on a shoot and post processing is made as simple as possible, with minimal additional software required (and all of it free).
Highlights
EOSHD's recommended 3.5K and 1080p raw video settings
3.3K or 3.5K? Enabling real-time live-view display with Super 35mm crop-marks
Free download of an EOSHD LUT for 3.5K raw footage
Essential Magic Lantern features explained
Shooting precautions
The best ProRes conversion workflow for Mac and PC
Shooting high quality 60p and 48p raw
Recommended software
3.5K raw, at 10bit, 12bit or 14bit with lossless compression
An amazing creative tool to have in the bag, the 3.5K mode delivers exceptional raw image quality at close to 4K resolution with outstandingly natural looking high dynamic range. Personally speaking, I have never experienced such incredible raw video image quality like this before – it's a dream to look at.
But is it right for your project? This guide will tell you and give you the necessary practical and creative advice to make the most of it.
Even if you have just a passing curiosity about what the feature offers, this guide will give you a comprehensive idea of what to expect.
Full HD slow-mo raw, with 3×3 binning
The latest Magic Lantern software does not stop at 3.5K.
At higher frame rates such as 48fps and 60fps the camera now delivers similar quality to shooting raw at 1080/24p!
The guide explains how to use these new sensor modes and how to get the most out of the new features.
Features de-mystified
Magic Lantern have introduced key features to the latest builds such as lossless compression of raw video, varying bit-depths, crop mode recording, live-view hacks, better memory management and new sensor modes. These can be hard to understand in the context of a shoot and when to use what combination of setting.
As the guide is written by a filmmaker, I explain not just the technical stuff in dry terms, but where these subjects apply to the creative process and what shooting circumstances the settings and features can be used for.
File sizes, power saving methods and monitoring your images are all practical considerations with raw video, especially in 3.5K mode. The guide isn't simply an advert for shooting with Magic Lantern, it deals with the challenges too.
No waffle! Concise, practical advice
Internet forum discussions can go on for many pages and on many tangents! This guide is designed to be concise and a one-stop shop for help & advice. I discuss the relevant information and it is all up-to-date.
If you use a 5D Mark III, you owe it to yourself to escape Canon's shackles and shoot 3.5K!