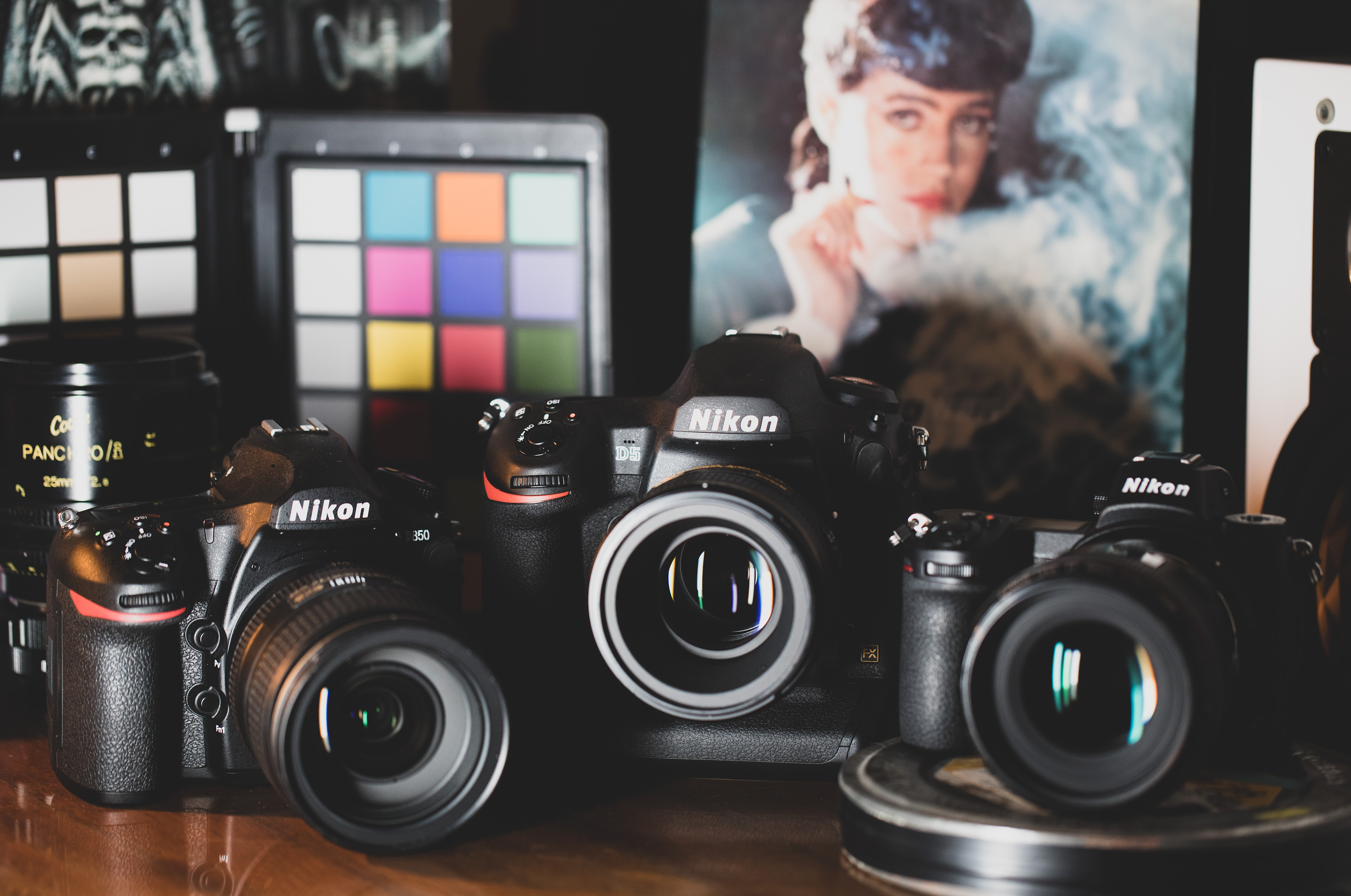 Introducing EOSHD Z-LOG
An advanced LOG profile for internal video recording on Nikon cameras, Z-LOG allows you to record 4K video and 1080p in LOG format for further grading and wide compatibility with LUTs.
It is a completely new feature that is loaded onto the camera from the memory card, not just a tweak of existing picture style settings. It is also superior to Nikon's "Flat" profile.
Z-LOG works in all camera modes at any ISO, including for stills. It is compatible with a huge range of Nikon cameras from the new mirrorless Z6 and Z7 to the full range of DSLRs (Nikon D850, D800, D750, D5300, etc). No firmware update is required. Z-LOG allows you to record 4K video and 1080p in LOG format for further grading and wide compatibility with LUTs.
The LOG profile for internal video recording on Nikon cameras.
On cameras like the Sony A7 III and Panasonic GH5, filmmakers are used to internal LOG recording but Nikon's N-LOG feature is only available on the Nikon Z6 and Z7 via HDMI and not at all on other cameras. EOSHD Z-LOG puts this feature right back into the camera just like internal Sony S-LOG or Canon C-LOG recording.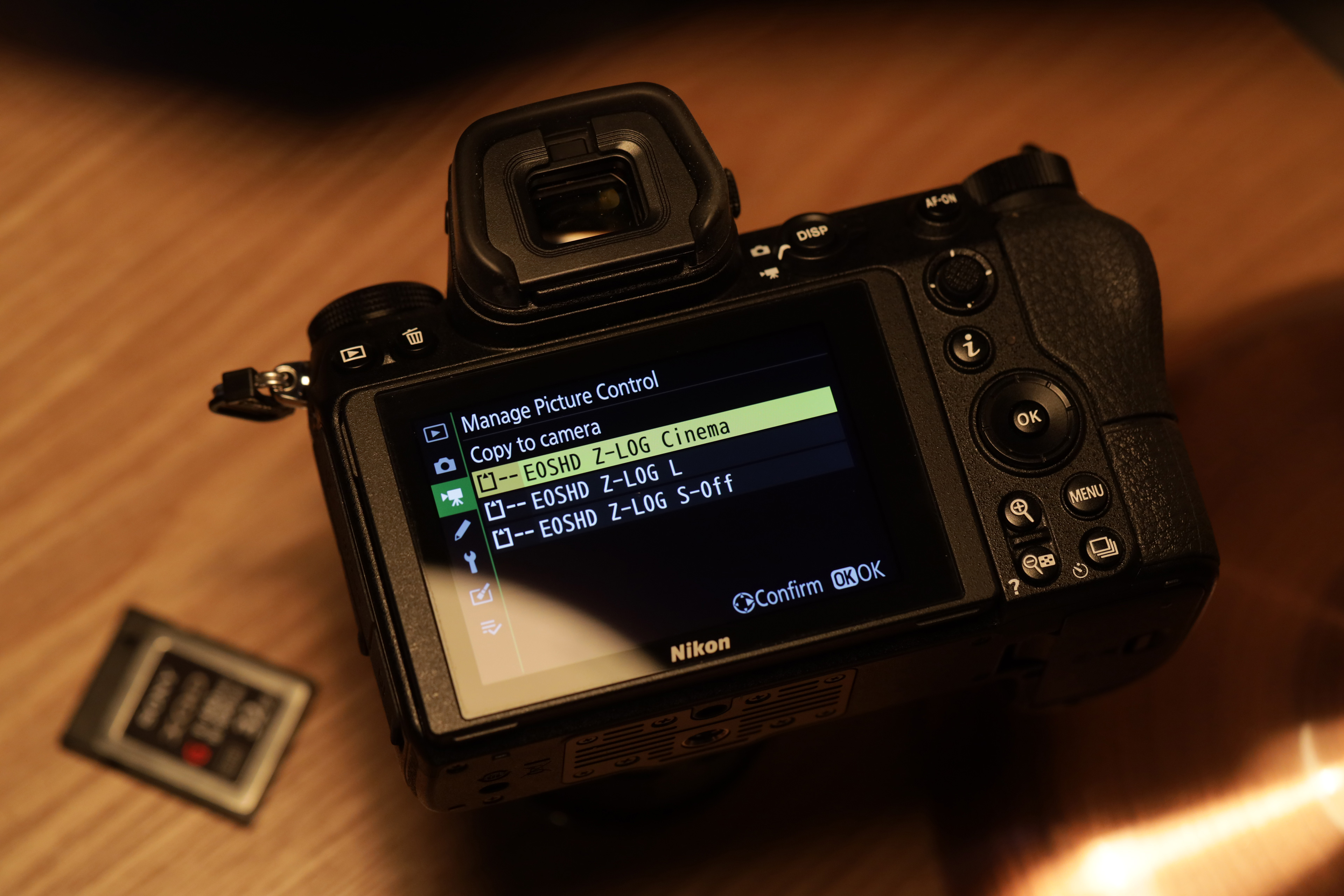 Three Z-LOG flavours
Z-LOG Cinema
Colour richness and tonality take priority. Compatibility with LUTs designed for less flat LOG profiles like Canon LOG.
Designed for rich, smooth, velvet tonality like an Alexa or Blackmagic film camera.
Maintains fine detail.
Z-LOG Cinema Sharpness Off
As above, but with special instructions to the camera to turn off ALL in-camera sharpening algorithms.
Now you can add your desired amount of sharpness and detail in post.
Z-LOG L
Dynamic range and shadow detail take priority. Compatibility with wider range of LUTs. Gamma curve is similar to V-LOG / S-LOG / F-LOG style.
Enables a more muted expression, wide dynamic range and prevention of colour channel clipping in bright areas of the frame.
Free demo samples
Download free Z-LOG sample clips straight from the Nikon Z7 XQD card and try out the EOSHD Cinema LUT! Feel free to grade them and see the quality of Z-LOG for yourself…
Download the small single clip pack (116MB)
Download the medium size pack (351MB)
Download all demo clips (774MB)

Turns digital sharpness completely off, reduces aliasing
With Nikon's built in picture styles, even when sharpness is dialled all the way down to zero, the camera does not completely turn off the digital sharpening algorithm. Only with EOSHD Z-LOG can you truly dial sharpness all the way down to zero! This results in an image that has less aliasing, is suitable for softer and more tender cinematic scenes.
In addition, the Z-LOG Cinema Sharpness Off results in an image that can be sharpened in post, rather than any sharpening being baked into the recording.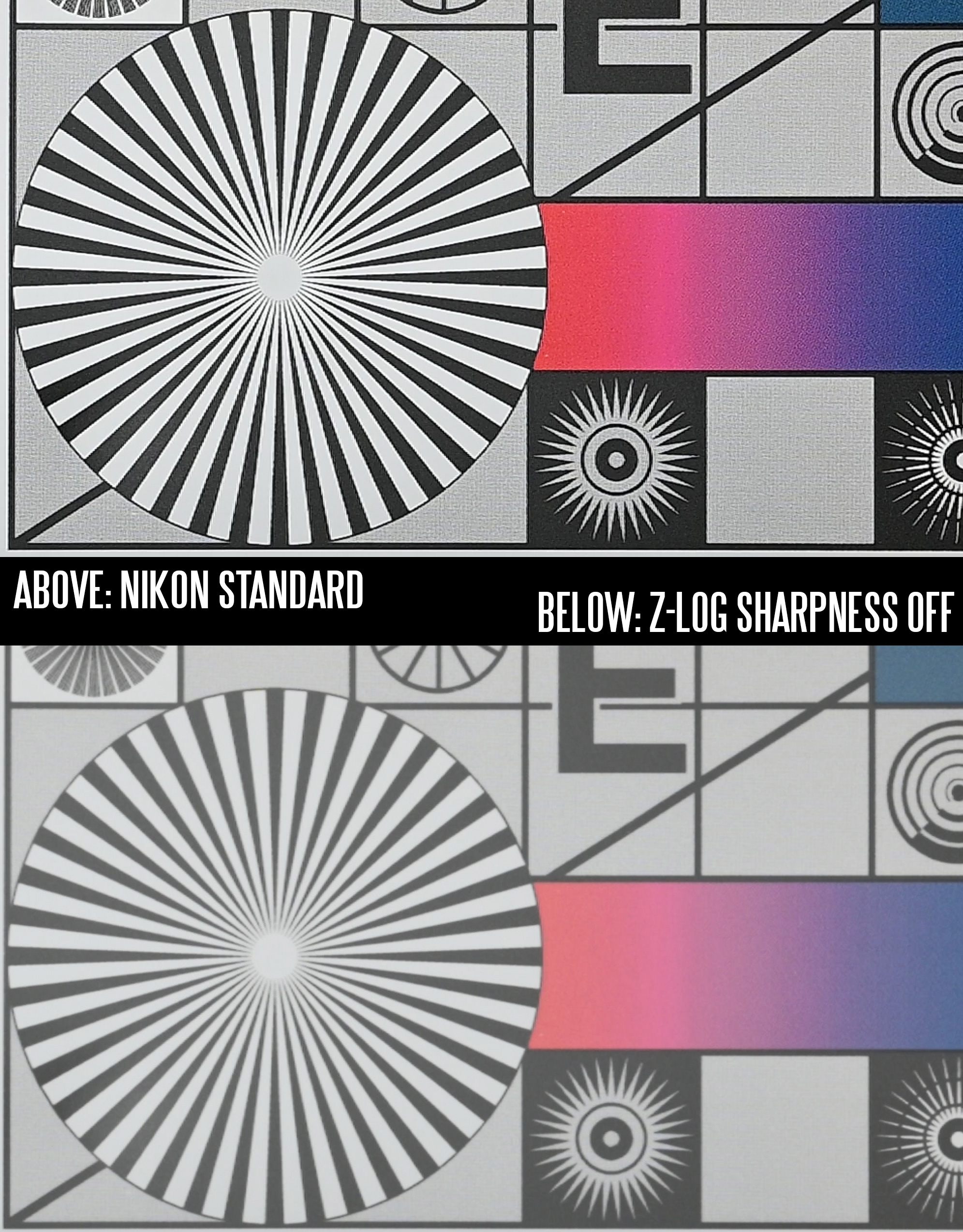 Flatter than Flat!
Z-LOG maintains more shadow information and creamier blacks than the Nikon Flat profile, as well as enabling compatibility with a wider range of LUTs designed for other popular LOG formats such as Canon C-LOG, Sony S-LOG, Panasonic V-LOG and Fujifilm F-LOG.
A wider dynamic range is available in Z-LOG L and with Z-LOG Cinema a superior colour tonality results.
Cinema LUTs included
Instant cinematic LUTs are included with Z-LOG for instant results, even if you do not grade footage yourself or own any other LUT packs.
Camera compatibility – 4K and 1080p video supported
The following Nikon cameras are supported by Z-LOG:
Nikon Z6 and Z7 full frame mirrorless cameras
Nikon D850 / D810 / D800 / D750
Nikon D5 / D4S / D4
Nikon D600 / D610
Nikon D500
Nikon D7500 / D7200 / D7100
Nikon D5200 / D5300 / 5500 / 5600
100% reliable and easy to load onto the camera
Z-LOG is a picture file created in official Nikon software, loaded from the memory card to the camera's Custom Picture Style memory bank.
It is 100% safe and not a hack. Once loaded to the camera it is selectable from the same menu you use to select default Nikon picture styles, such as Standard, Vivid or Flat.