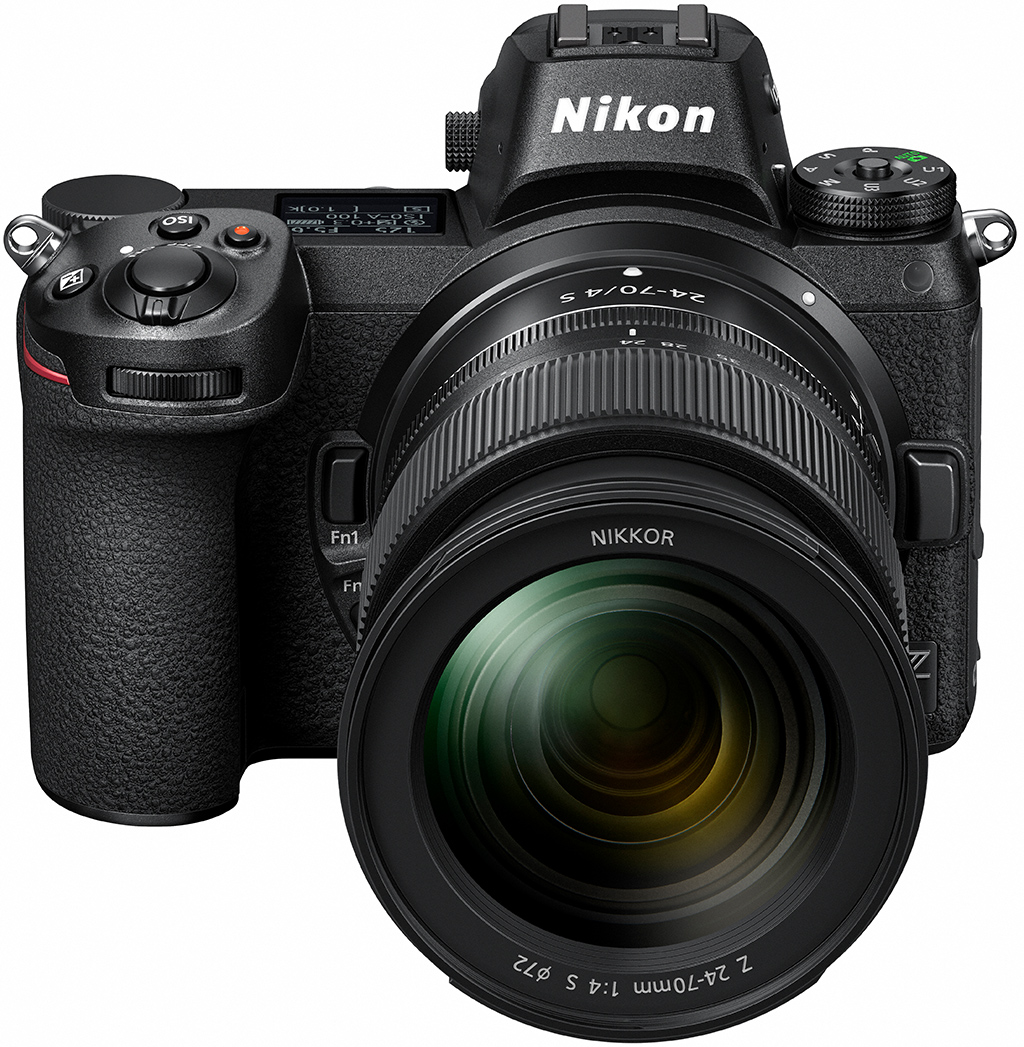 At least until the A7S III comes out…
I would avoid the hype like the plague on this one, but the new Nikon mirrorless cameras don't disappoint. They have come straight out of the gates above or at the same level as the current mirrorless market leader, in almost every respect. The lower-priced $1999 Nikon Z6 avoids crippling video performance and actually improves it in one respect over the $3399 Nikon Z7.
It is very much like the Sony A7 III with a full 6K pixel readout in full frame mode, whereas the Nikon Z7 is more like a Nikon D850 – slightly better full frame 4K quality than the A7R III but still pixel binned. There's some aliasing when pixel peeping the Z7 image in full frame but very little moire. The Z6 is cleaner in full frame but a little bit less so in Super 35mm compared to the Z7's oversampled Super 35mm mode.
Nikon designed both the new Z6 and Z7 sensor, they are not off the shelf Sony parts but they are equivalent in video performance and specs. They are made in the same factory and maximise what is possible in 2018, so it's hardly surprising they use all the latest tricks such as a fast readout for 4K without a crop.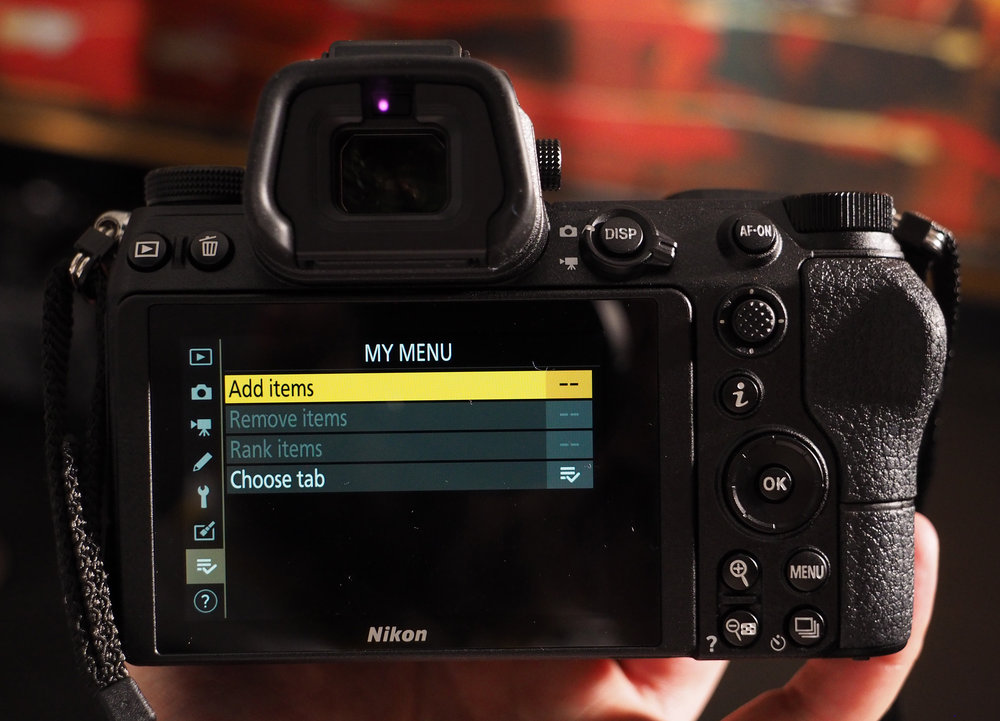 The Nikon Z6 and Z7 have a very fast XQD card interface but unfortunately Nikon did not choose to implement RAW video despite that being quite trivial to implement with such a fast write speeds. Magic Lantern shows what's possible. Instead Nikon have taken a leaf out of Fuji's book with the X-T2. N-LOG is ONLY available over HDMI, not internal. Fuji changed this approach with the X-H1, which makes me think that maybe Nikon have a video-orientated hybrid planned in the future and are holding back some functionality for that one. Anyway, it's semi-dissapointing not to have internal LOG. On the Z6 and Z7 they have a 10bit 4:2:2 HDMI output which offers only a very slight increase in quality from the internal 8bit 4:2:0 with Nikon Flat Profile. Don't worry, that internal image is wonderful as it is on the D850. It will almost certainly be enough for 99% of people and a lot easier to grade.
The 10bit can be considered a non-essential bonus feature, thrown in for free if you plan to use an external monitor anyway for more critical manual focus. If you really MUST HAVE 10bit recording, it might be more sensible to wait and see what the Sony A7S III does.
According to DPReview's Richard Butler, the autofocus doesn't disappoint in video mode on either camera. They are claiming it might even be better than the Sony A7 III and A7R III, with some of the bullet proof reliability of Canon's Dual Pixel AF. However for stills shooting, the Nikon D850 is superior for fast action and sports, while the A7R III has a higher number of phase-detect AF points. For video though, consider this box well and truly checked.
Zee or Zed?
Here's Chris and Jordan's take…
F1.8? Sensible compromise or overpriced trash?
Nikon's native lenses are small, and so are the apertures. We'll have to wait for the 58mm F0.95 Noct to get a truly exciting native lens. Once again, a mirrorless system has launched with a pathetic number of optics, with fly-by-wire only focus rings. Not good for video. In a 3 year road-map of 9 further lenses, only two have an aperture faster than F1.8. The 50mm F1.2 and 50mm F0.95. There will be no F1.4 lenses at all for the foreseeable future! The initial line up of just 3 native lenses are a big fat cash-grab. $850 for a 35mm F1.8? I much prefer the larger Sony 35mm F1.4 on E-mount. The 50mm F1.8 is $600. The full frame Sony mirrorless equivalent is just $200. Finally there is a Nikon Z 24-70mm F4 S, for $1000. Meh. If you're thinking of sticking with the Nikon F mount lenses like I am, there may be a sticking point there as well. The autofocus performance in video mode through the Nikon F-Z mount adapter may have some question marks over it depending on the lens you're using.
For me the optics are the weakest point of the Z system right now. Not the quality, but the lack of imagination. I am glad the F0.95 is coming – that's pretty rare, pretty unique. I expect it will also be pretty, pretty, pretty expensive and why do we need both that AND a 50mm F1.2? Clearly that one will be cheaper, but we'll have to wait until 2020 for it. Why does it take so long to make a lens? There are already so many 50mm F1.2 optical designs out there.
The camera uses the same battery as the Nikon D850. That's good – high capacity, large, cheap, we already have plenty – but the cameras appear to be on the power-hungry side. That's not the battery's fault. It's the processing and the hungry sensor. They are not likely to give you the same running time in 4K as the Sony A7 III and A7R III with a stills CIPA rating of just 300 shots per charge. I'll await to be proved wrong on that one hopefully. A7 III is 710 shots per charge.
Above: Images from ePhotoZine – do check out their excellent hands-on
Lenses really do give pause for thought
The more I think Nikon got the camera itself so very right, the more I think they have the lenses very very wrong. A lot will depend on the performance of existing Nikon DSLR lenses through that adapter. There is not currently any Canon EF adapter like there is for Sony. There are no affordable Sigma or Tamron offerings. These should have been there at the start. No Sigma ART lenses? Really?
I you order the Z6 kit with 24-70, it's a more reasonable $600 premium over the body-only price ($2600 in total) but there is no way in hell I am paying $1000 for a boring slow-zoom with such limited range. In the UK the Z6 kit with 24-70mm F4 is £2600 including 20% VAT. The body only is £2099 inc VAT, which given the current state of the Brexit-hit pound isn't unexpected. The kit with the Nikon F mount adapter brings the price up by £100, when it should really have been free given the decrepit state of the native lens launch range.
Video quality and colour is likely to beat Sony… for 1 month at least
Because the Z6 and Z7 share quite a lot in common with the D850 in terms of 4K quality, I can already confidently say that the files will feel thicker than the Sony cameras. A higher-bitrate codec and better colour science is in the offering. However the A7S III is in the pipeline, so that shouldn't be ignored.
With EOSHD Pro Color I don't have very many concerns about getting the A7 III and A7R III to look nice… But I still think the codec on the Nikon D850 has an edge. Now in mirrorless form, it has no drawbacks of being trapped inside something as obsolete as a DSLR.
Rolling shutter and overheating issues will need extensive testing on both the Z6 and Z7 before we can confidently say they are the perfect cinema tool.
I don't have any doubts over dynamic range especially in N-LOG via HDMI.
I am sure the 1080/120fps will be at least as good as Sony's. Clean, with very minimal signs of moire & aliasing.
For the official N-LOG sample video, Nikon put some rich bastards in a fancy car to make a stunning blown-out highlights compilation reel, which resonates with absolutely no photographer or filmmaker anywhere. Well done Nikon.
https://www.youtube.com/watch?v=kMXNWl5U30Q
Conclusion
To say the Z6 and Z7 are an A7 III and A7R III with a Nikon badge is absolutely true, but they do offer a few advantages.
Nikon's colour science and codecs are excellent. Sony will need to respond with Venice colour science and internal 10bit recording. To do that outside of their dedicated cinema line is brave. Will the A7S III get such a high-spec? Nikon have no such cinema line to consider, but Sony hasn't been shy on putting professional video in their mirrorless cameras either.
At $1999 the Z6 is the one to get for video. It offers an improved full frame 4K image over the more expensive model. The Z7 only has higher resolution stills and a greater number of PDAF points. Otherwise they are the same. The video features are identical. That makes the $3400 a hefty premium for no benefit.
Finally, I don't doubt that Nikon may have done a better job with the in-hand feel, ergonomics, physical controls and menus than Sony. That said, you really will have to hold both before deciding which feels nicest for you.
It will be interesting to see if the 5-stop rated 5 axis IBIS system improves on the slightly limp performance of the Sony version. The larger mount may allow the sensor to move further. Unfortunately you will need the native lenses to get the maximum out of it. With the F-mount adapter it is only 3 axis.
Confirmed goodness…
A7 III and A7R III style specs and pricing but with Nikon colour science and ergonomics
Exceptional video autofocus with native glass
No real concerns over 4K image quality or stills quality
Nikon internal codec is amongst the best
A D850 in a smaller body with better video mode, what's not to like?
Z6 offers very good value for money at $1999
Question marks hanging over it…
Battery CIPA rating is low (power hungry processor?)
Rolling shutter is untested
Dreadfully shot N-LOG sample videos tell us nothing about 10bit HDMI quality
Limited and boring native lens range at launch
Video AF with Nikon F lenses an unknown quantity