[vimeo]http://vimeo.com/119633102[/vimeo]
The KineMAX 6K cinema camera is nearing a release and I might have my hands on a prototype soon here in Berlin (I happen to be down the road from my friends at HDVideoShop who are the official European dealer). This is a significantly higher spec cinema camera on paper than anything else under the price of a Red Dragon for now.
Kinefinity have just released the first 6K footage from the camera and even some original material direct from the SSD card is available, for grading trials.
8K anamorphic cinemascope
The KineMAX has a 4:3 anamorphic mode, shooting 4320 x 3240 (24p,25p). When paired with a 2:1 (2x) stretch anamorphic (the cinema standard) this gives you a frame of 2.66:1, slightly wider than the traditional 2.35:1 of CinemaScope.
To achieve this aspect ratio you can either squeeze the vertical resolution by 2x (3240 becomes 1620) to fit under the 2160 lines of a 4K display with black bars, or you can stretch the 4K to 8K horizontally, maintaining your full 3240 lines of resolution, a significant gain from using an anamorphic.
The resolution gain however will only be visible on a display capable of displaying that many lines.
What's more important is the overall cinematic look of anamorphic. Blade Runner, Apocalypse Now, There Will Be Blood and countless others were shot this way.
The KineMAX actually has two 4:3 anamorphic modes – the other shoots at a standard DCI 4K horizontal res, for 4096 x 3076 (24,25p). There's no 30fps at any of these resolutions but if you are going to the effort of making an authentic cinema image, 16:9 and 30fps is NOT IT!
For me the 4:3 mode of this camera is one of the stand out features, more so than 6K. It has a bigger artistic impact on the image. I would love to pair my collection of anamorphic lenses with this camera when it comes to Berlin.
Overview of performance
You can see more details about the shoot in Bali at Kinfinity's website here. Full details of the camera are accessible in English on the European Kinefinity.tv website and at Berlin's HDVideoShop. There's also the graded 3.6GB ProRes 6K available for download, though this is on Baidu so expect slow transfer speeds outside of China.
Here are the specs for the KineMAX at a glance:
6K CMOS sensor
14 stops dynamic range, up to 16 stops in 3K or 1080p mode (16 stops is via advance pixel binning technique)
6K at up to 30fps, 4K at up to 100fps
1x 2.5″ SSD slot
3G SDI and HDMI outputs
Support for KineAudio with 48V Phantom Power XLR
And the shoot at a glance:
Cameraman: Orlando Bassi (Movie Studio Bali); Location: Bali Island
Camera: KineMAX 6K Prototype, KineMOUNT+ PL mounting adapter; Lens: Zeiss Compact Prime Set;
In-camera Codec: 6K KRW 5760×2400@25fps; Parameters:ISO 800/400;
6K Cineform RAW mov and 6K CinemaDNG by KineStation.
Edited by: Liu Qingqing(FCP X), Graded by: Hui Yun (Davinci Resolve)
No Sharpen or Denoise
***
The camera shoots 4K and 6K internally to Cinema DNG raw, however CineForm is limited to 3K. The upside is smaller file sizes and in theory this codec should be able to take advantage of the 16 stop dynamic range mode in 3K and 1080p. I will clarify that with Kinefinity, because I expect uncompressed Cinema DNG to better hold onto a more usable 16 stops.
This 3K mode would be a great feature for those who prefer dynamic range and an easier workflow, over 6K Cinema DNG which produces very large file sizes.
Like the KineMINI however there is a compressed raw codec onboard, though it requires transcoding to an editable raw format like CineForm to be usable.
The ergonomics of the camera look to be a significant improvement over the KineMINI and previous Kinefinity cameras –
As you can see, this one is similar to the Sony F5.
Here are the exact resolutions for 14-stop 6K which is 12bit raw and 16-stop "Golden" 3K. The camera also offers 4:3 anamorphic resolutions and the sensor size is Super 35mm.
| | | | | | |
| --- | --- | --- | --- | --- | --- |
| Mode | Res | Max FPS |  CineForm | KineRaw |  DNG |
| 6K HD | 5760×3240* | 25 | | Yes | |
| 6K HD Wide | 5760×2400* | 30 | | Yes | |
| Golden 3K | 2880×1620* | 25 | Yes | Yes | Yes |
| Golden 3K Wide | 2880×1200* | 30 | Yes | Yes | Yes |
There's no crop in 3K mode, instead the camera pixel-bins to get the resolution down but in doing so does a very advanced binning to increase dynamic range – more a pixel fusion than a corse binning.
I had a go at grading a 6K DNG frame from the camera, here's the result –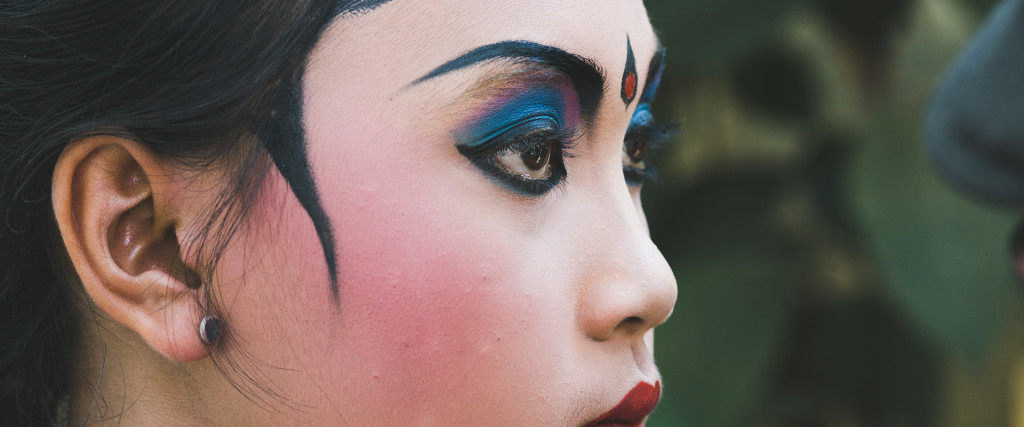 The black levels came up nicely in this shot without much noise and it has a film-like feel.
I expect for high end production and VFX this camera is going to take some beating.
Pricing starts at 7990 euro at HDVideoShop, when the camera begins to ship. The 6K internal codec if required is an extra 990 euros to unlock it.