I am having problems with the jog wheel on my 1D X Mark III popping every full 360 degree rotation, so there is a mechanical problem there and my body will be returned for a refund and so this is only a short review.
This review also marks a milestone for EOSHD! After 10 years of blog posts, I am going to be doing YouTube now as well! Looking forward to doing MANY a video and growing the channel in a big way. If you'd like to be interviewed, or featured on the channel, do let me know.
So the 1D X Mark III then…
Here's my brief first impressions with it –
The 4K/60p full frame with DIS is a favourite mode of mine, great for handheld work. The Leica SL2 does full frame 4K/60 as well but only in 8bit Rec.709. Here, it is 10bit LOG.
There are not many internal recording 5.5K RAW 60p full frame cameras for $6k around
Canon LOG and colour science are as good as ever – but surprised to see no Canon LOG 2 in 10bit mode, which I feel could have delivered at least 1 stop more dynamic range.
10% crop of DIS enabled is very small and yet the stabilisation is surprisingly effective, almost IBIS like. Panning is smooth. When combined with mild slow-mo conforming 60p to 24p, it is going to look very cinematic.
The 1.3-1.4x crop mode (depending on UHD or DCI4K) allows you to use the 1DX3 "as advertised" without the stupid issues. You get 4K/60p, and Dual Pixel AF, and only 16ms rolling shutter. No RAW video in crop mode, but at least file sizes are more manageable * See downsides of crop mode below.
You can get the extra reach of around 2x crop with DIS on full enhanced mode and 4K in crop mode (but image is rather soft)
The DSLR form factor has pros and cons. Brilliant grip and control layout. Fantastic OVF, fantastic for stills. But I do miss articulated screen & EVF.
A great shot getter and a great pro stills camera
Here's the bad –
5.5K Canon RAW file sizes are almost unmanageable, especially in 60p. Compatibility is also less than stellar depending on the NLE.
32ms rolling shutter is appalling in the non-60P full frame 4K and 5.5K RAW
Disabling Dual Pixel AF in full frame 4K and 5.5K 60p modes seems unnecessary
There is a bug which messes up DIS when you switch back and forth between video and stills live-view
3.2″ screen feels pokey and small in 2020 on such a big body
$6k camera, and it has much more competition than Canon 1D C did back in 2012
There are downsides to being forced into 1.3-1.4x crop mode for better rolling shutter – With this mode not being S35 1.5x, your S35 lenses may vignette and you lose the look of those, and corner sharpness too. Using full frame lenses you reduce the look of those too. Easy to forget that 16:9 is already a crop of a full frame 3:2 sensor vertically. Add on top the 1.35x crop and you are now into a very narrow crop vertically of the full frame image circle, losing the beautiful rendering in the corners.
DSLR EF mount is much less adaptable than mirrorless – especially when it comes to lenses designed for S35. No vintage Arriflex or PL beauties on this camera. In 4096 x 2160 aspect ratio 17:9 – the vertical crop is even more, although active sensor area is a bit wider.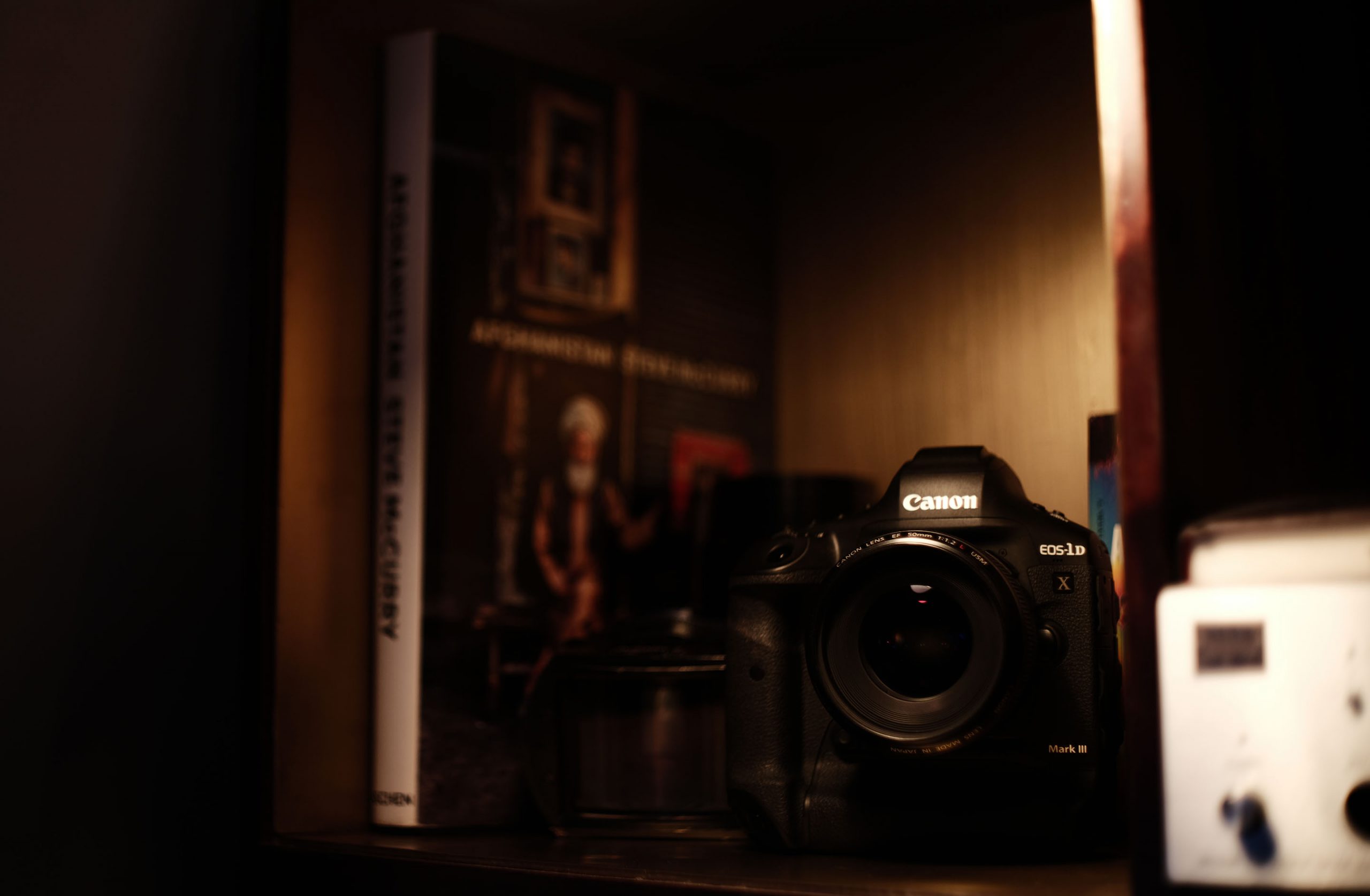 And here is the competition people should consider:
For full frame 10bit 4K and 5K there is the Leica SL2. The 5K is an anamorphic mode. So that's one over on the 1DX3 already.
Straight off the card, the colour science on this camera is SUPERB (Leica SL2).
For 10bit 4K with very good autofocus, there is the Fuji X-T4. Far less rolling shutter and more features. Better ergonomics. IBIS. EVF. Metabones EF Speed Booster expected to have very good AF too (if Fringer EF adapter is any guide) and the camera + adapter is around $4000 cheaper than the 1DX3.
The 1DX3 does have the autofocus going for it over the Panasonic cameras, but then it has terrible rolling shutter in these modes.
Now Panasonic – the S1 has a compelling 10bit full frame 4K V-LOG image, which is every bit the equal of the 1DX3 in my early impressions of it and Canon's codec. The Canon codec does have a higher bitrate though, and ALL-I.
Yet the S1 is MUCH more affordable.
The Panasonic S1H on the other hand, bumps everything up – higher bitrate codec, ALL-I, 6K. This, for cinema 24p, is hard to beat. But it doesn't have the autofocus side that the 1DX3 has and to be honest the 1DX3 body design is much sexier and feels better in the hand, even though it's a DSLR! There is also no fan on the 1DX3 so it's more robust and better weather sealed.
In terms of pure cinema feel…
Fuji GFX 100. This maintains the full frame image in 16:9 and 17:9, because with the larger medium format sensor, the active vertical image sensor area is as large as the 1DX3 in 3:2 full frame stills mode. At the left and right frame edges you will get softness or vignetting with certain lenses, but it's about finding the right lenses. So as a "super full frame" 10bit 4K camera the GFX 100 takes some beating. The ergonomics for video are superior to the 1DX3. The autofocus is on-chip phase-detect but doesn't work very well, so this is a 1DX3 advantage once again. However, there is no better manual focus cinema camera in small form factor than the GFX 100. Nothing. Also, the 100MP stills are in a different league to the 1DX3. There is no 4K/60p or 120fps 1080p on the GFX 100, but it may be getting ProRes RAW and a big firmware update. You can get one for around £8300 used. Is it worth £2000 more than the 1DX3? Yes, yes and yes.
In terms of just good full frame 4K/24p with good autofocus – there is the Nikon Z6, Sony A7 III and Sony A9. All are pretty cheap these days.
So, a lot of competition to the 1DX3 in many aspects of the spec sheet.
Yes, it is unique in certain ways…
A) It is the best DSLR ever made. Nikon D6 does not touch it. It is almost as if Nikon didn't have an answer and re-badged the D5!
B) It is much more a video orientated 1D C Mark II than the 1D X II was. Nothing comes closer to the classic 1D C look or handling as a highly video capable DSLR.
C) It is the only full frame stills camera that does 10bit 4K/60p and 12bit 5.5K RAW internal recording. Although Panasonic S1H runs it VERY close.
D) There is no other full frame 10bit camera on the market with as capable autofocus in video mode
E) There is no other camera on the market with 10bit 4K in a DSLR body with OVF
Do you need it? Do you need to spend that $6K? Probably not. In terms of cinematic 4K/24/25p 10bit I still believe there are better value for money crop sensor choices out there – X-T4, GH5S, GH5. There are also much cheaper 10bit full frame 4K options from Panasonic – S1 especially, but even buying an S1H is cheaper.
All far less rolling shutter too.