Coming soon: an EOSHD Interview with Fujifilm
What do you get when you combine three things that shouldn't go together – a medium format camera, a 200mph sport and a full frame Contax Zeiss zoom lens?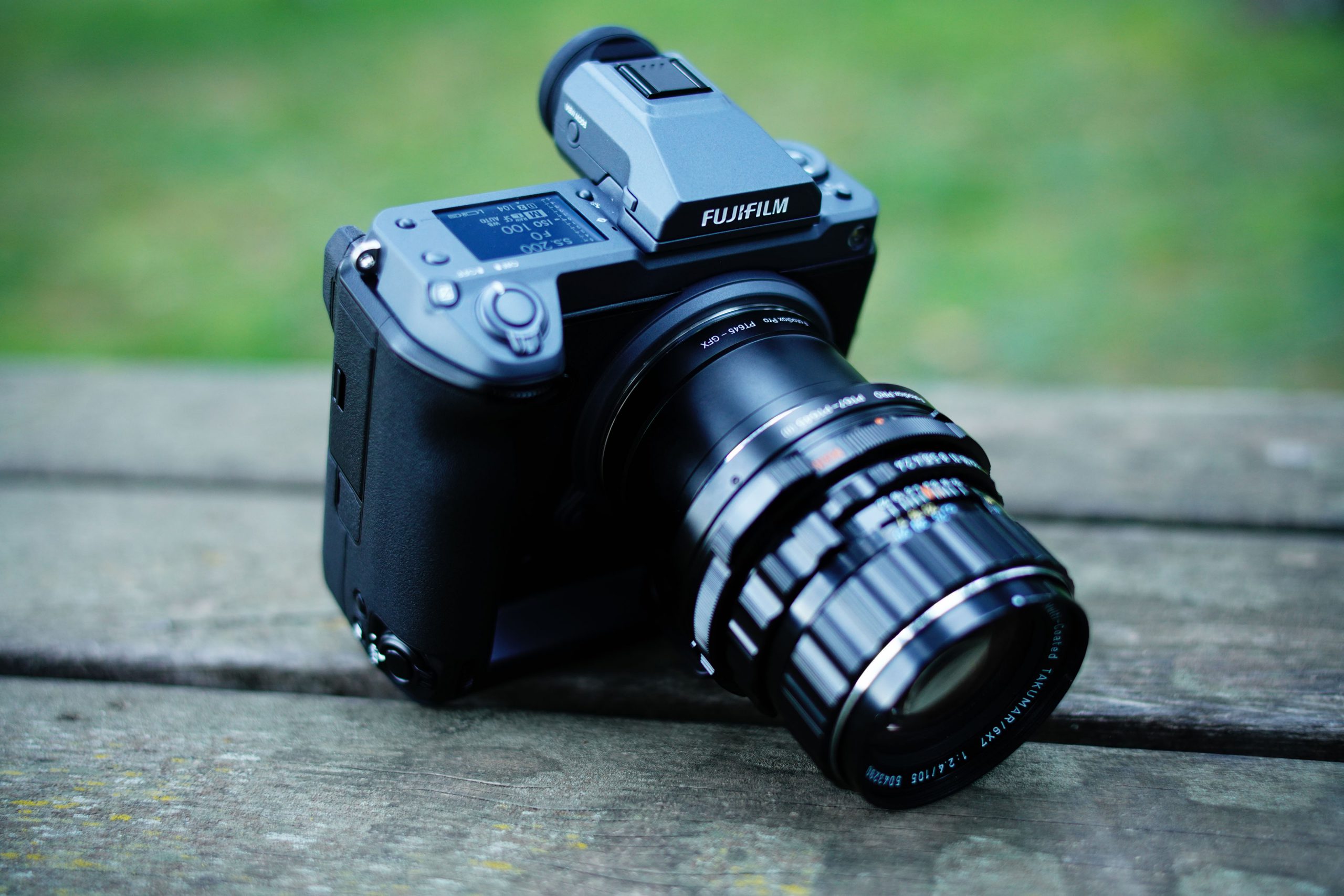 The Fuji GFX 100 is 65mm, VistaVision, Hasselblad X-Pan and medium format all rolled into one.
But most importantly it is a mirrorless camera.
This means for the first time there is a fast, small and responsive medium format camera capable of shooting sports. This also means you can use F1.2 full frame lenses, many surprisingly cover the huge sensor without a hard vignette in 4K mode. In 16:9, the height of the sensor is the same as a full frame 3:2 sensor. For the first time, we're seeing the top and bottom of the full frame lens in 16:9.
Which leads to an important discovery. The look of the Contax Zeiss 35-70mm F3.5 on this camera is PURE FILM! At the Barcelona Formula One test, BTM_Pix had brought along his lens and purely by chance we decided to see what it was like on medium format.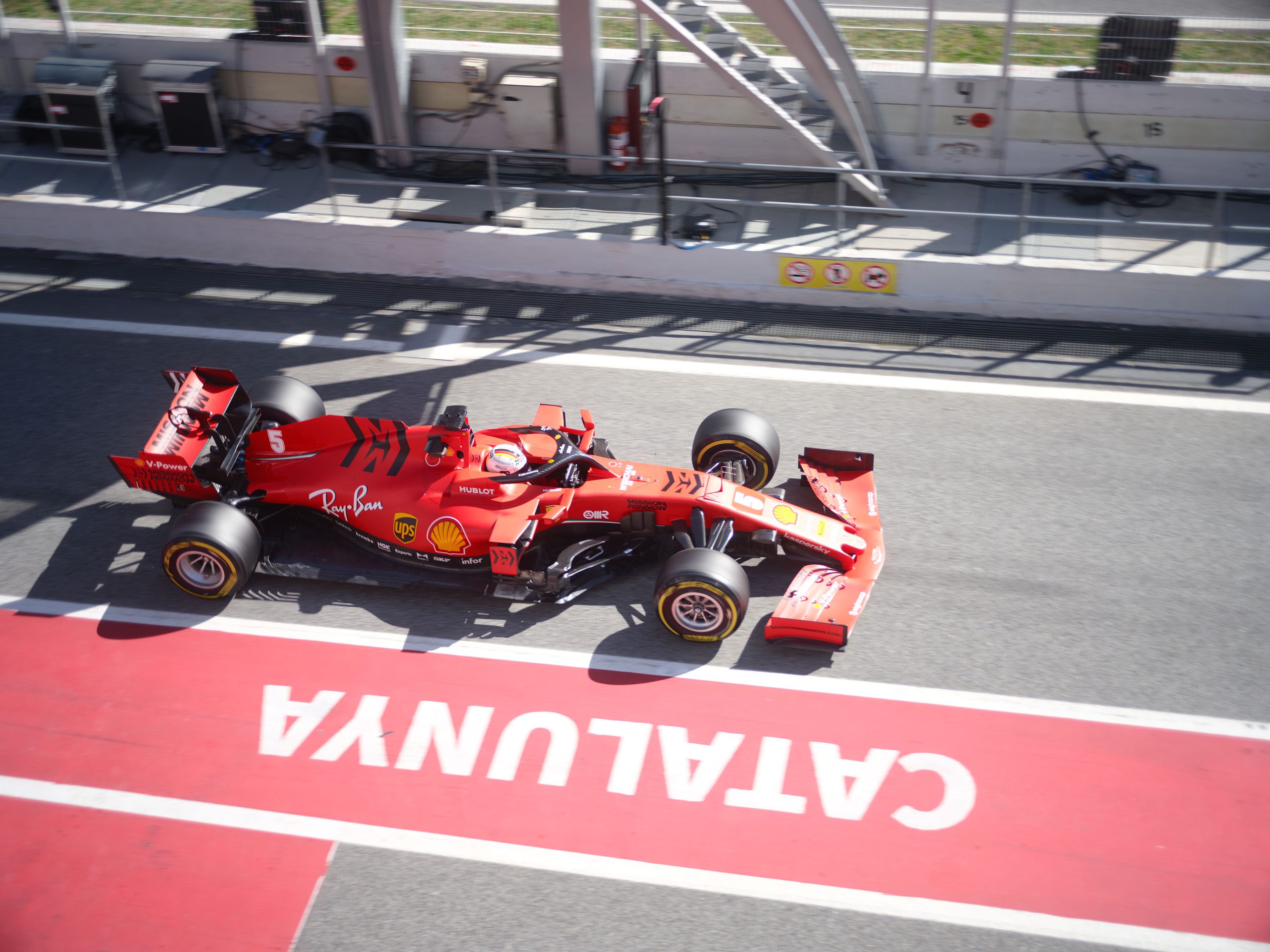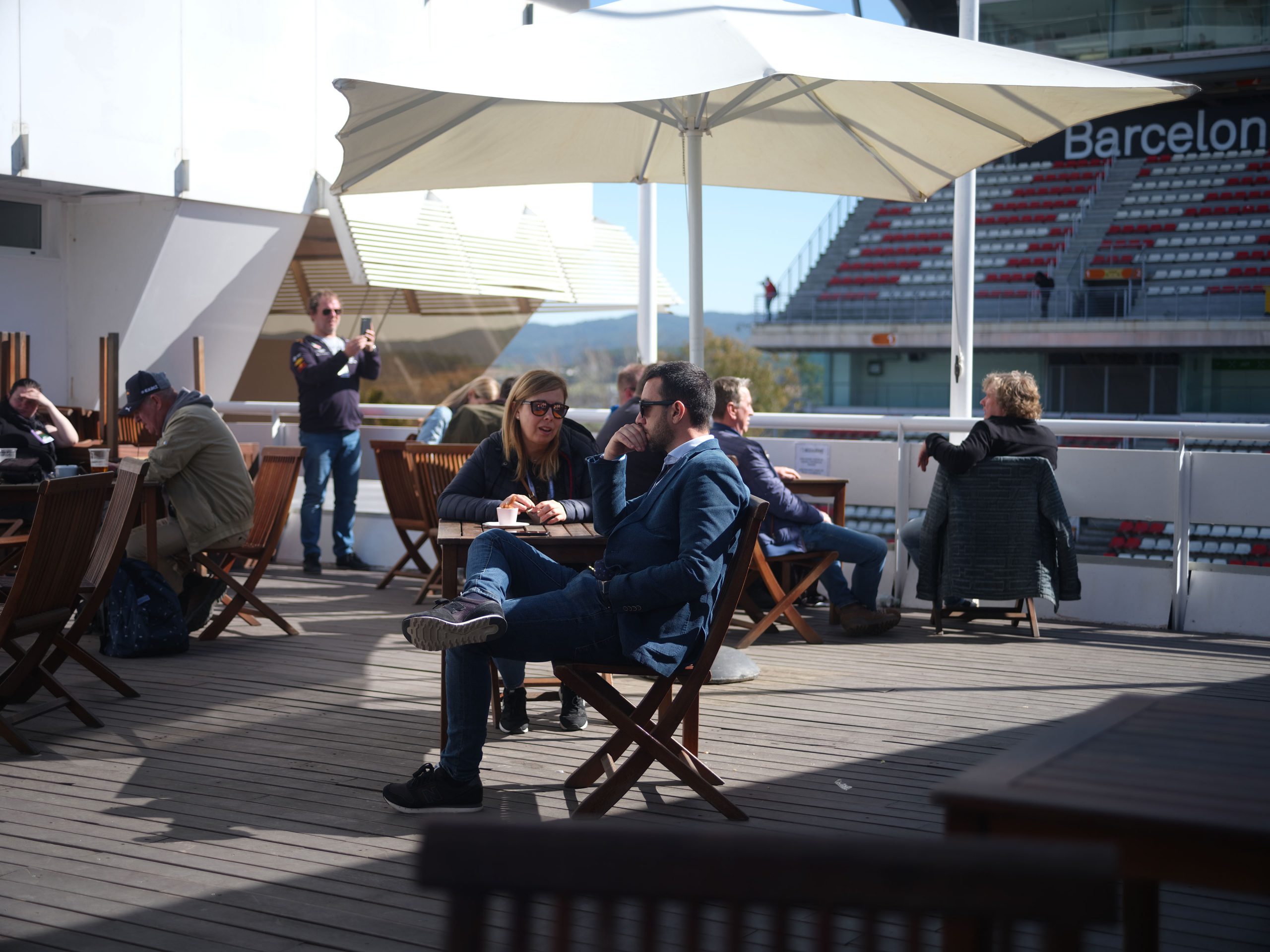 Not bad!!
Like a Hasselblad X-Pan, the imaging area extends horizontally to 44mm wide, compared to the 36mm of a full frame sensor. The advantages over full frame of the GFX 100 are obvious. There has never before been a 100 megapixels camera which lets you have your cake and eat it. It doesn't sacrifice much in terms of speed or low light performance. Even 5 axis IBIS is present and of the highly effective type. It is a supremely engineered camera.
The look of the images are a real spectacle. Grand, stately, graceful. One day I have no doubt Fuji will have this kind of 4K quality on a more affordable medium format camera too in the rangefinder style, like a GFX 100R? For now we wait, because the GFX 100 is $10,000 – albeit worth every cent.
You can get the current GFX 50R for £2400 in mint condition used and used GFX 100 bodies have come down to as low as £7900 from the original £10k new price and will come down much further in the coming years. Right now, it's unique on the market and justifies the price 100%.
As a stills camera its sublime. The cropping ability is really quite bonkers for sports, and perfect for sniping off close-ups of F1 drivers in secret talks from 100m way on the other side of the pitlane. I had cropped this small centre portion out of a 100MP and found it was still a 6K image!!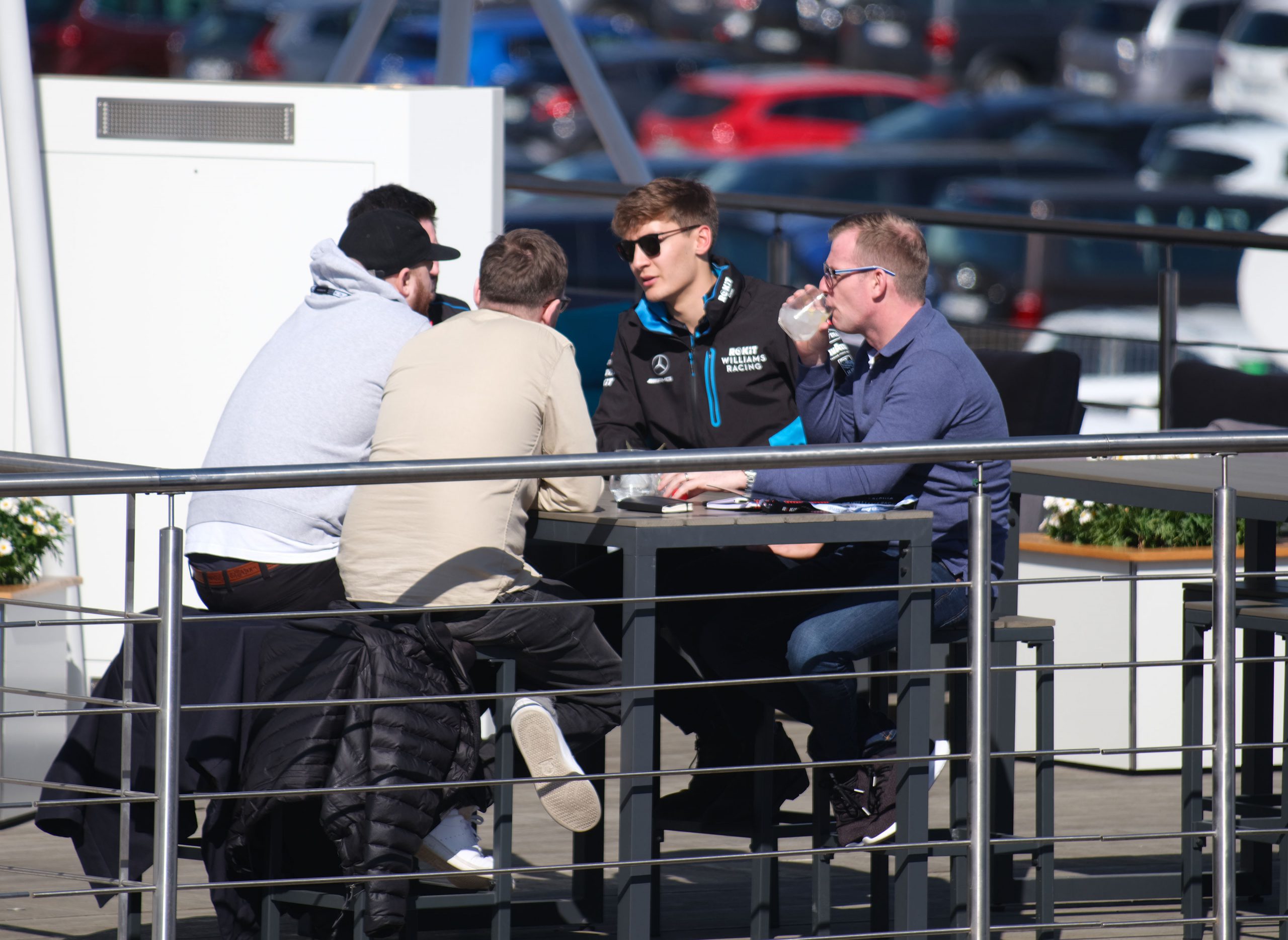 Full 100 megapixel frame: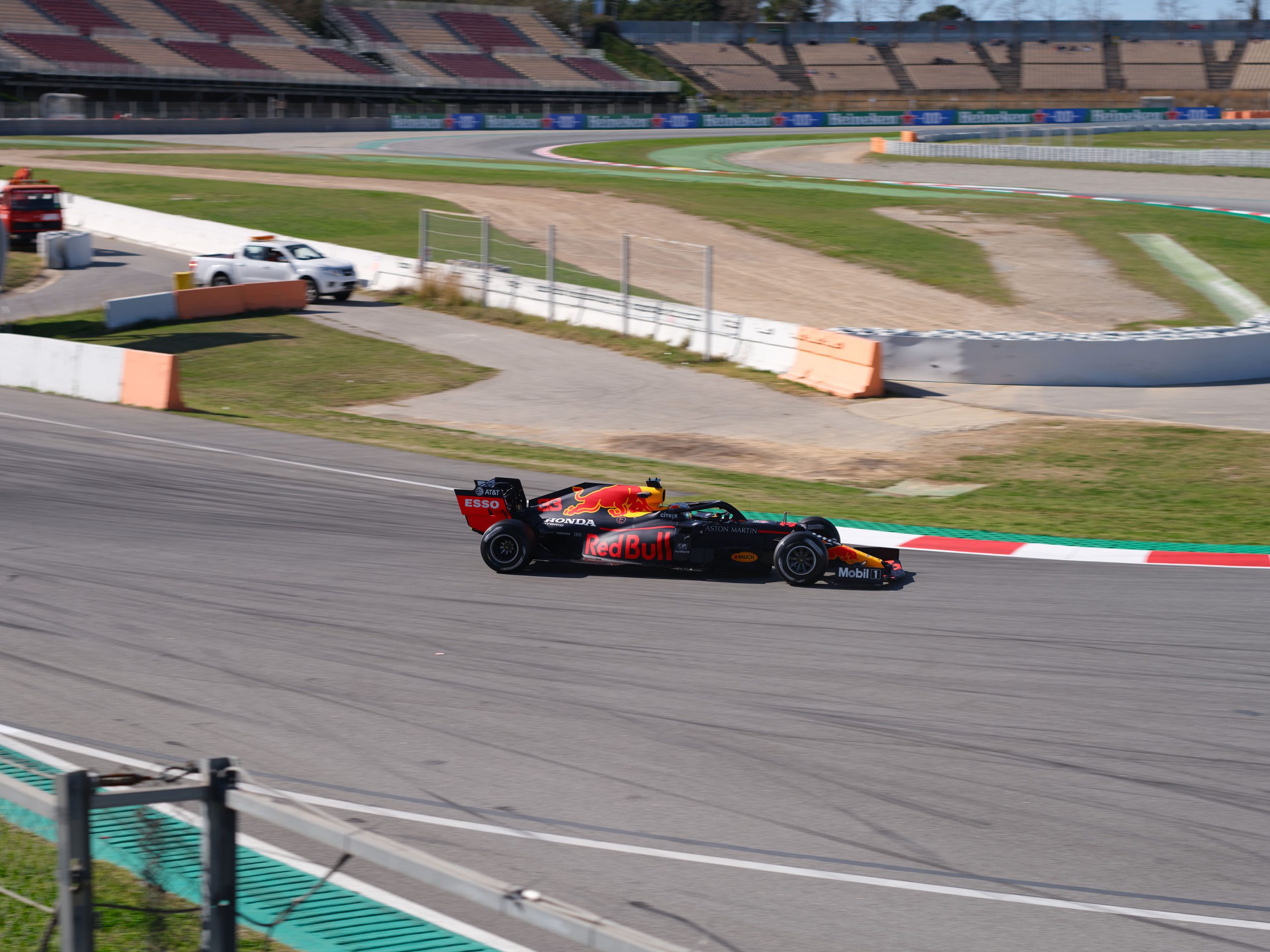 5K resolution extreme centre crop!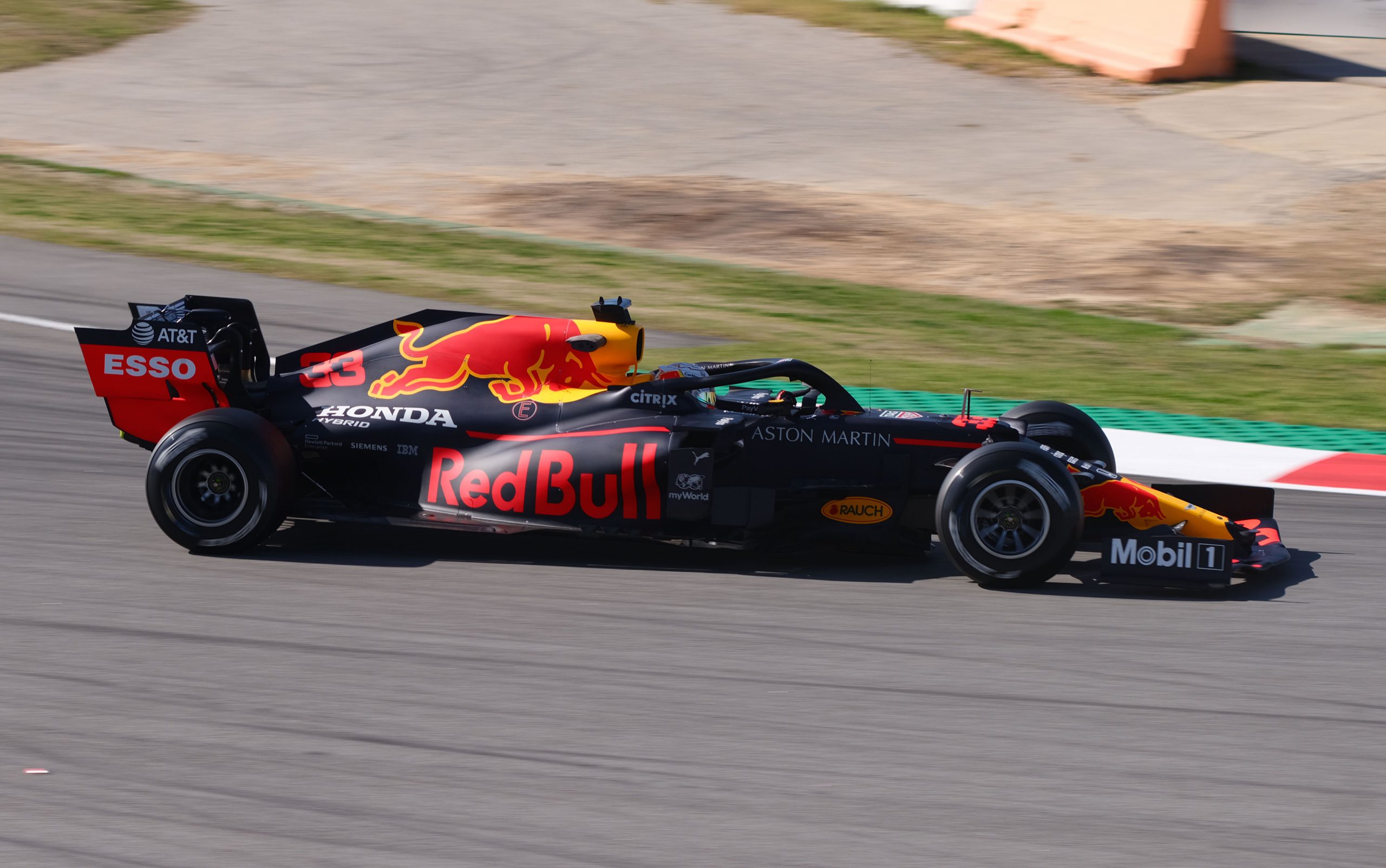 The nearest competition in medium format is the Hasselblad H6D 100C. That is £31k and doesn't have any of the mirrorless advantages. It shoots 4K RAW but the quality is far below what's possible with the GFX 100 and an external recorder with ProRes RAW.
Let that sink in! The only competition for the GFX 100 is £31k!
And if we look to the cinema market the competition is £50,000 if you want a RED with a similar size sensor (MONSTRO 8K VV).
The total sensor measures in the region of 12K. That is to say exactly 11,648 pixels horizontally. Fuji are able to scale this to 4096 x 2160 in 10bit at 24p, 25p and 30p. Although this is a pixel binned output, the resolution (and extremely low instances of moire & aliasing) ranks well versus oversampled 4K cameras like the Fuji X-T4. It's also very clean in low light and it is clear the very advanced sensor is doing more than just a standard line skipping to downsample the output before it reaches the image processor. At least to my eyes.
The 4K codec has a variety of bitrates from 100 to 400Mbit making it an exceptionally versatile camera. Small file sizes are here when you need them for interviews and long event recordings. There is no overheating problem. Large 400Mbit ALL-I files are available for the most cinematic quality. A particular sweet spot is 200Mbit 10bit Long GOP which balances 4K in high quality with manageable file sizes. This codec is similar to the 4K V-LOG upgrade on the Panasonic S1, whereas the 400Mbit ALL-I mode matches the top quality setting of the S1H and Leica SL2.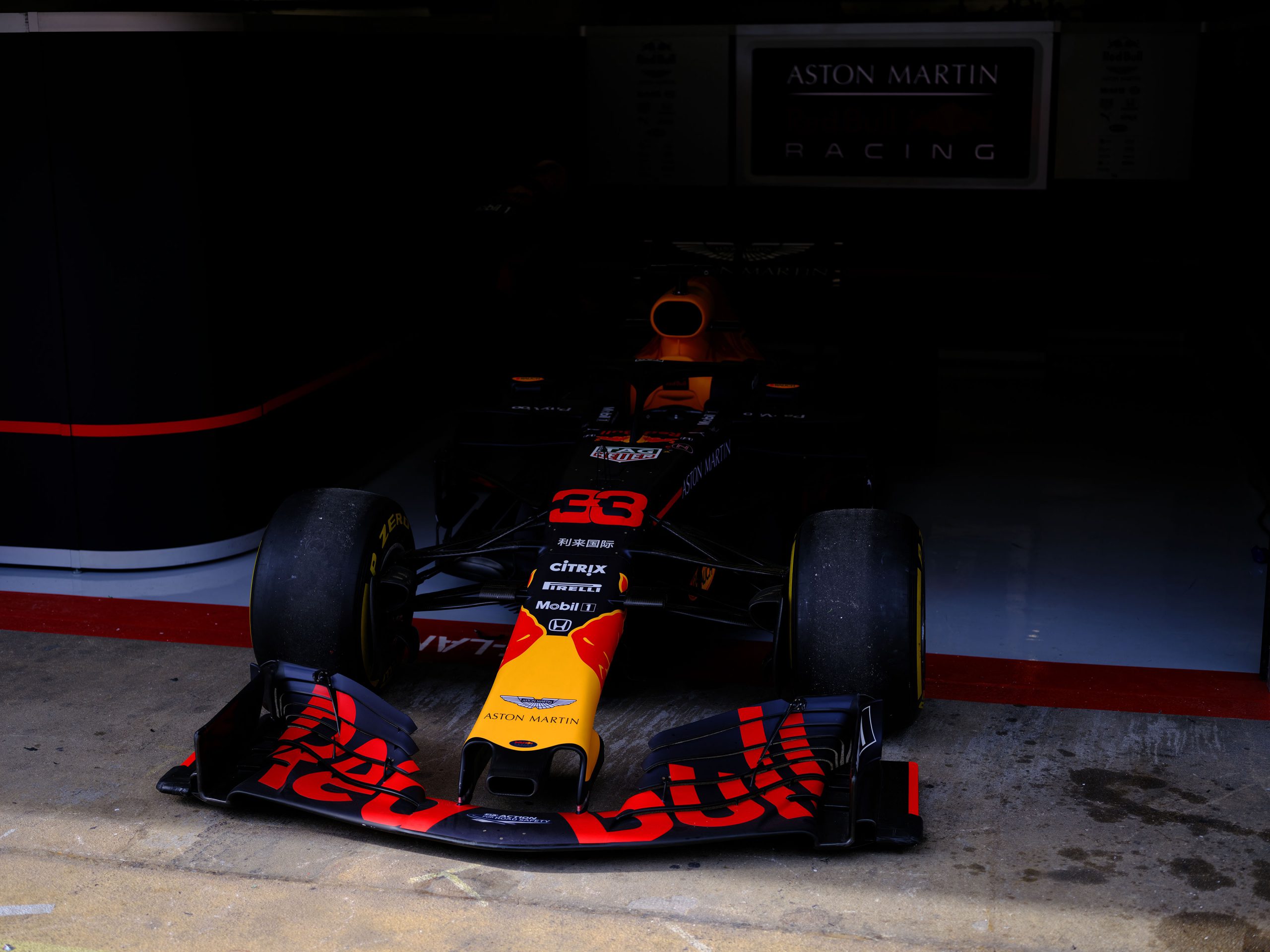 The other highlight for me of the GFX 100 is its speed and responsiveness for a medium format camera, with very little viewfinder black-out given such a large sensor readout and very quick to switch between 4K and 100 megapixel stills mode. Phase-detect AF is present in the GFX 100 and can be as snappy as you expect, even for sports shooting. However it is heavily dependant on the lens. Some Fuji GFX lenses perform brilliantly, others not as well. Some have silent internal stepping motors like the 32-64mm zoom and 50mm "pancake" while others have a moving front element with larger, slower motor behind it. This is a similar situation to Fuji's X-mount lenses. Some have heavier glass elements to move, so they need the larger motor. Canon EF lenses do not focus well on the GFX 100. The Techart Canon EF adapter even sends the IBIS system haywire, probably by communicating the wrong focal length. So stick with manual focus lens adapters or Fuji lenses with this camera.
There is a full frame crop mode for stills but not in video mode. I made Fuji aware of this and it's possible they will add some crop modes for video users. In the meantime there is the Metabones Nikon F-mount Focal Expander which avoids vignetting no matter what Nikon lens you put on there. However it would be nice to use the X-T4 as a B-cam to the GFX 100, with both having a similar look with full frame lenses (X-T4 with Speed Booster, or even a Super 35mm crop mode on the GFX 100 for when you need extra telephoto reach in 4K or to match the X-series look).
Manual focus on the GFX 100 in video mode benefits from punch-in magnification that actually works during recording, as well as focus peaking and the best integrated EVF on the market bar-none. It can be angled with the help of an add-on tilt adapter. An exceptional array of manual focus assists are on offer for stills – they are some of the most unique assists available in any camera on the market.
Although Sony may boast a 0.9x magnification 9m dot EVF on the A7S III vs Fuji's 0.86x 5.7m, in reality the live-view feed and onscreen graphics matter most – they tend to be very pixilated on Sony's cameras, but here on the GFX 100 looking through the EVF is a high resolution real deal.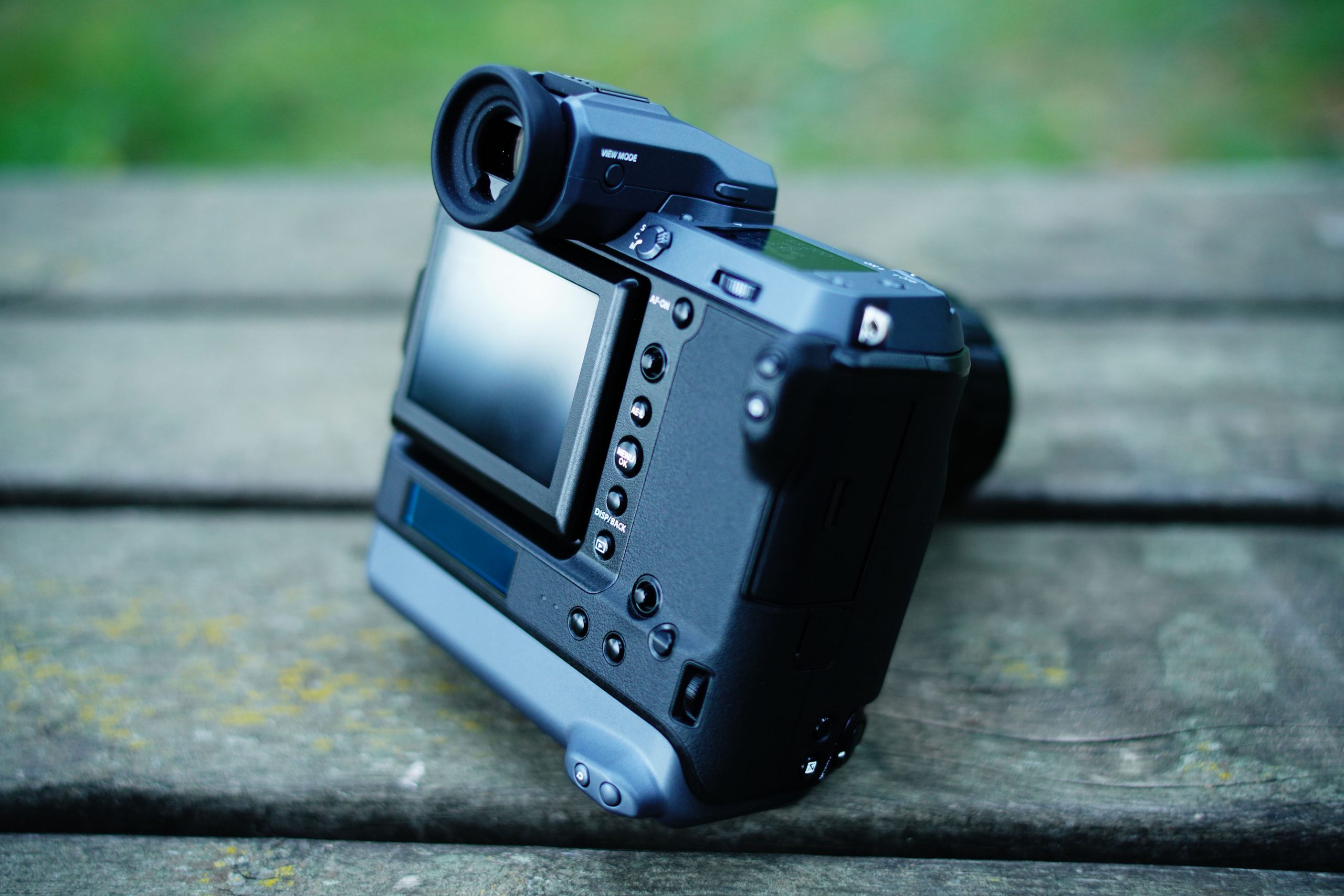 Is it worth it?
So as sure as today turns into tomorrow, so the camera is expensive.
Is it worth the upgrade? Well, the older GFX 50S doesn't hold a candle to the GFX 100 for video. It's a huge upgrade from that.
But if we're to be realistic, given the changes in the medium format market there's competition from high-end DSLRs like the D850 and mirrorless cameras such as the 60 megapixel A7R IV, which by the way feels like a toy after you've shot with the GFX 100. I brought both of these to the F1 session in Barcelona and preferred the GFX 100 for almost every shot.
The Panasonic S1H can give you a medium format look with Kipon's range of focal reducers for Mamiya, Pentax 645 and Hasselblad lenses. Whereas I'd recommend the GFX 100 all day long for video over the Sony A7R IV, GFX 50S, Hasselblad H6D, Leica S3, the S1H is a different matter. It has the advantage of a 6K full pixel readout and there are some wide landscape shots though where the GFX 100 4K can look a bit more scratchy than the creamy smooth Netflix approved Panasonic S1H. So I'll give it to the S1H for resolution and low light in video mode, but the GFX 100 of course wins that battle in stills mode by quite some margin, certainly with regards resolution. The S1H has a wider range of feature, such as the anamorphic mode, crop modes, 4K/60p, ability to monitor V-LOG using your own LUT in-camera and it is under £4k.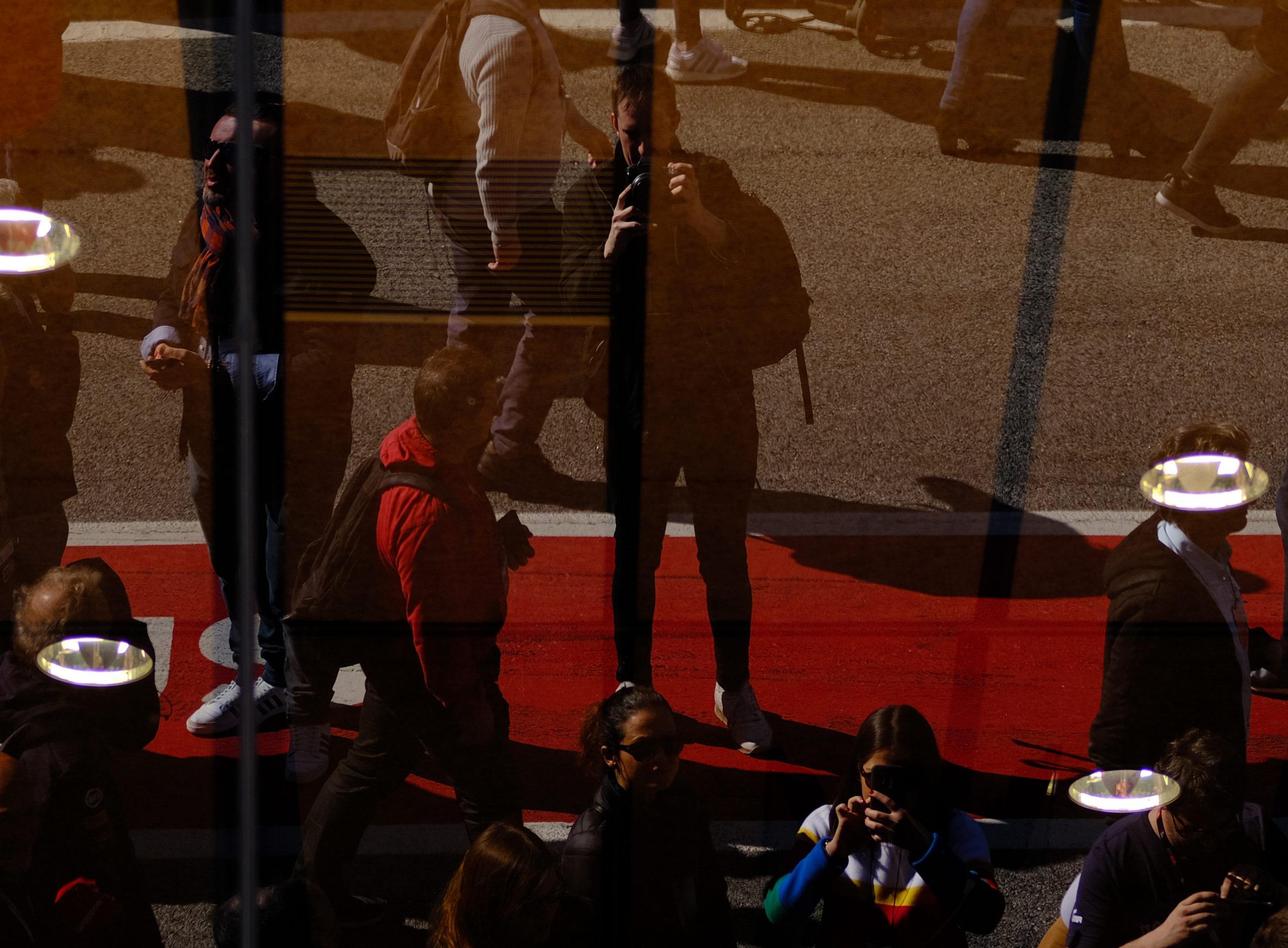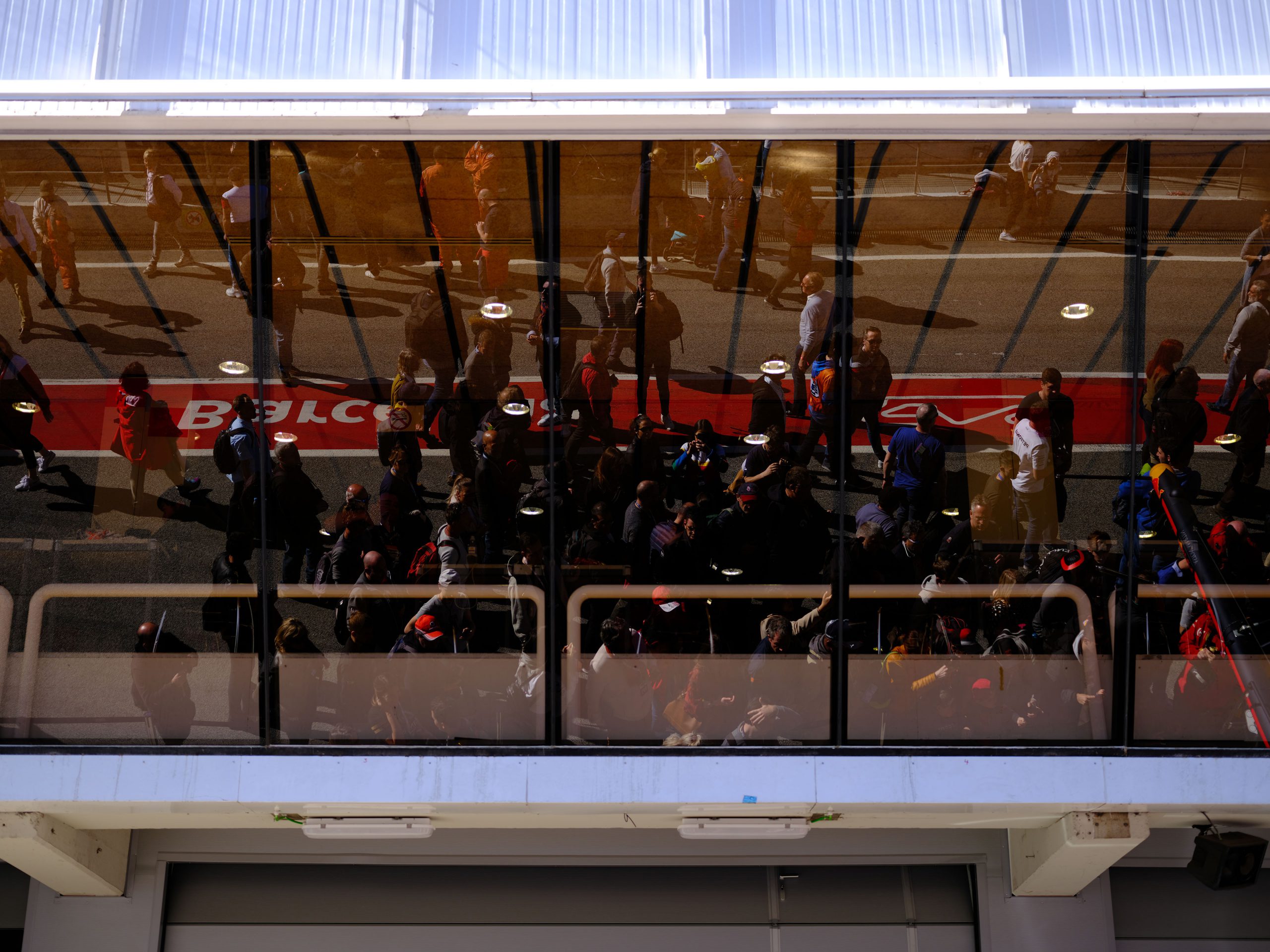 Yet there is no denying how special that epic 44×33 mm sensor is and how wonderfully premium the GFX 100 feels to use, even though the paper specs for video are closer to the £1800 S1. Are you ACTUALLY getting a MUCH more cinematic 4K result worthy of your nearly £10k investment from the Fuji in comparison to this humble consumer mirrorless camera?
Now this is a question. I suppose you could draw comparisons with the Alexa family here (and yes the S1's image really is that good). There's the Alexa LF and Alexa 65. The format of the LF is basically full frame, so that's the look of the S1. The Arri A3X sensor in the 65 however is much wider at 54.12 mm x 25.58 mm. Wider even than the GFX 100's active imaging area in 4K mode at 44 mm x 24mm and about the same height, but you can get away with using MUCH smaller and more affordable lenses on the Fuji by comparison to the Alexa 65, although I don't think the price of the lenses is chief among concerns on Alexa 65 shoots!!
But the analogy still stands – do you want to shoot full frame or something more in the IMAX mould? A small, mirrorless 65mm cine camera that happens to do the best stills on the market for the price?
Only you can make that decision.
Sometimes I am a Super 16mm guy!
Sometimes, a lens comes along in Arriflex S35 format that I absolutely treasure.
Sometimes, it's full frame all the way with the Leica Noctilux or Canon Dream Lens.
Sometimes, I just want a deeper depth of field and to shoot anamorphic at F5.6 on Micro Four Thirds.
Sometimes, even the deep depth of field of a smartphone gets the shot done.
Sometimes though, I want the look of the GFX 100 and when you get it right with this camera it is 100% worth what I paid for it.
Full frame lenses on the GFX 100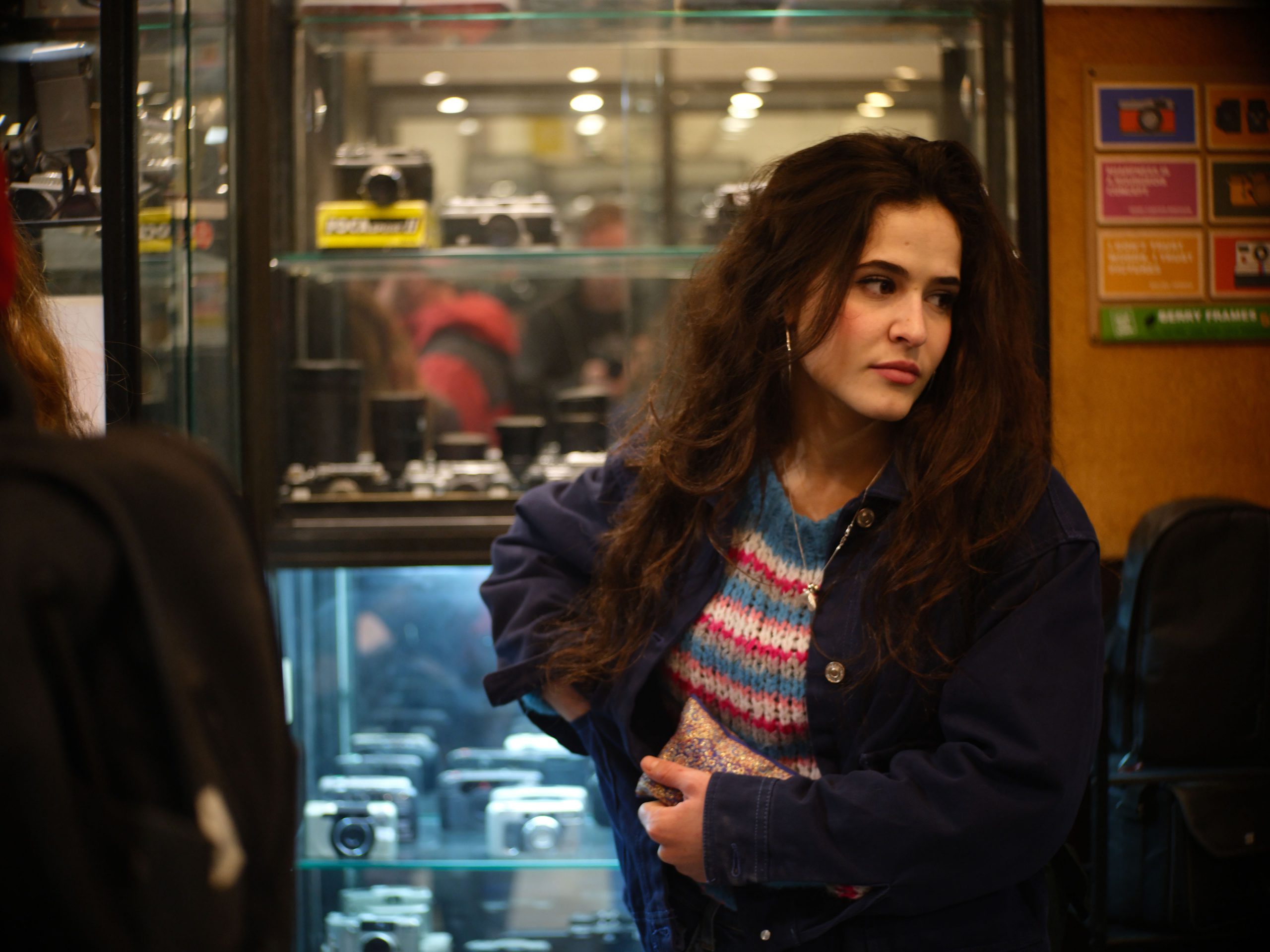 Above: Full frame lenses and old SLR optics are full of surprises on the GFX 100. Sigma's first AF zoom (a 70-200mm) which takes AA batteries and has built in AF independent to the camera mount covers the medium format sensor and offers attractive rendering!!
Lens adapters on the GFX 100 are a world-first voyage of discovery with glass that can be used on a 4K shooting medium format sensor for the first time in photographic history.
With certain matches, you will feel the magic straight away – when something works well, it's an extraordinarily unique look. On the other hand you are never going to get perfectly sharp corners at fast apertures with full frame lenses on such a large sensor, especially in the full 4:3 aspect mode for 100 megapixel stills. The crop of 16:9 brings more into play. Here, the edge sharpness is important, not how the very outer most corners of the image circle look in 4:3.
But it heavily depends on the shot. If I wanted a wide establishing vista of a landscape shot at infinity focus, I'd use a GFX medium format lens for that edge to edge performance. I'd probably not use a Canon FD 85mm F1.2L! But actors, people, portraits – give me that 85mm F1.2L look on medium format any day.
I have found it very surprising what kind of lens works and what doesn't. Some of the very small full frame pancakes, like the Voigtlander Ultron 40mm F2 for EF mount, and the Pentax Limited 43mm F1.9 work wonders on the GFX 100 with hardly any vignette (even in 100 megapixel 4:3) but much larger glass can vignette very heavily.
The general trend is that wider than 35mm you've got no chance of avoiding a hard vignette or unacceptably soft corners, but 85mm and beyond you've got rid of any vignette and have achieved edge to edge sharpness stopped down by just 1 stop. Yet there are still amazing exceptions, like the Sigma ART 24-35mm F2 which covers the full sensor at 35mm and almost does at 24mm! I've tried upwards of 80 lenses on the GFX 100 so far and am still getting surprises. There are $20 lenses that work well! There are £5000 lenses that don't at all! The cheap Helios 44-M 58mm F2 is one of the nicest looking lenses I have tried on the GFX 100. It's pure art.
Conclusion
The defining look of the GFX 100 for me is the 44 x 26 mm active imaging area in DCI 4K at 10bit.
The RED MONSTRO 8K VV is 40 x 21.
The Arri Alexa 65 is 54 x 25.
So if you want a camera that costs far less and is the middle ground between the two in terms of lensing and sensor size, you've found it in the GFX 100.
You get the best mirrorless medium format camera ever made into the bargain as a bonus.
Arguably the best and most versatile digital camera ever made to date, full stop. It is an allrounder. You can't shoot 100 megapixel medium format stills with an Alexa or RED Monstro 8K, off a couple of tiny batteries in something no larger than a Canon 1D C or Nikon D5.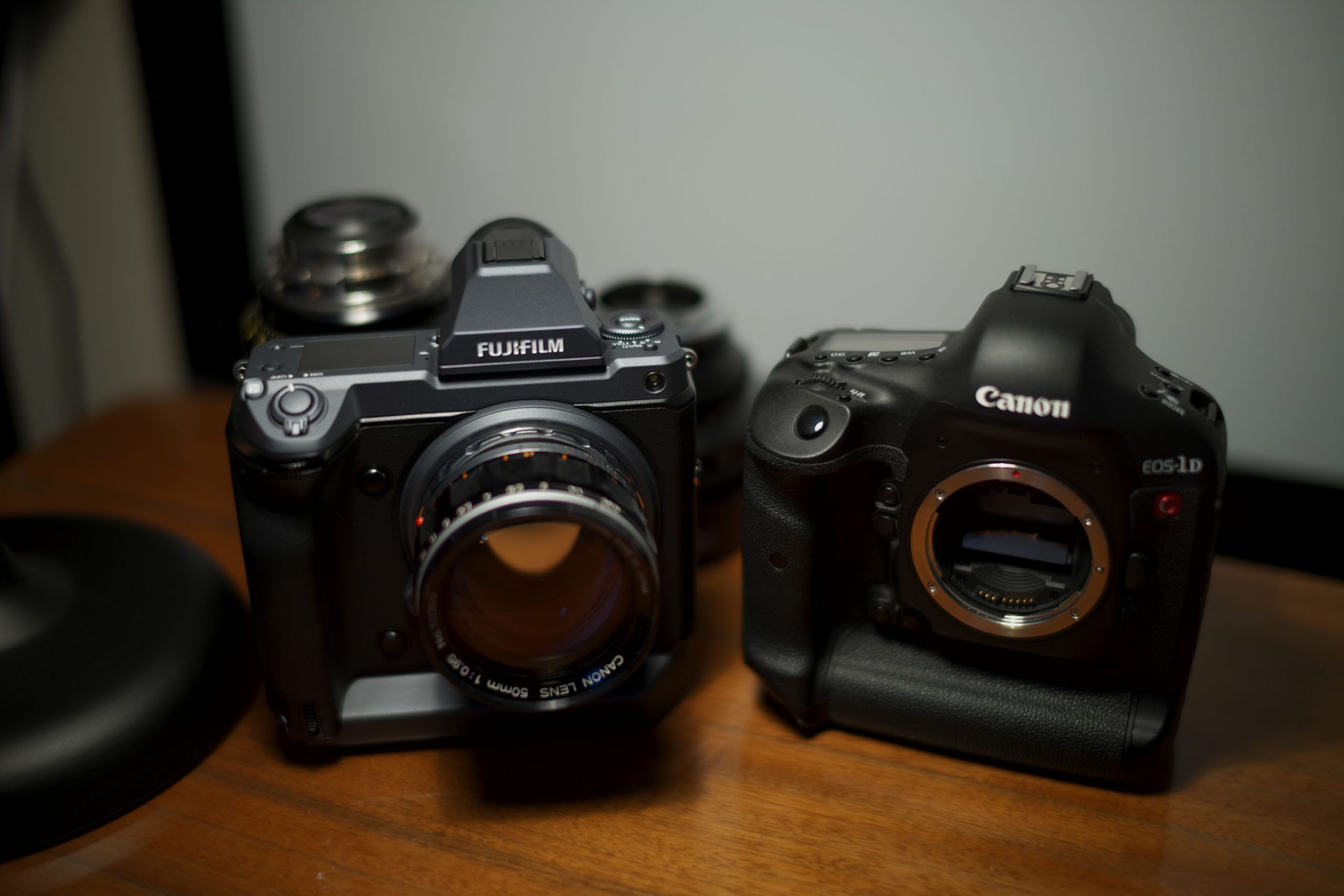 Although the Alexa 65 shoots 6.5K at 6560 x 3100, and although the RED Monstro 8K VV shoots 8192 x 4320 RAW, the codec inside of the GFX 100 is more manageable in post.
4096 x 2160 in H.264 is easy to edit especially in ALL-I format at 400Mbit. For small file sizes choose 200Mbit Long GOP HEVC.
F-LOG and Hybrid LOG Gamma are available internally as well, to UHS-II SDXC card. The problem here though is the lack of a proper view-assist. The Fuji X-T4 has one and I'd like to see a firmware update for the GFX 100 to implement it here as they share similar processors. There is a natural live-view mode which allows you to monitor with a less flat image, that has some colour – but it is still quite milky and goes away when you hit record. I don't love shooting LOG on this camera from the back screen for this reason. My only other criticism is that the autofocus can be a bit hit and miss especially in video mode, depending on the lens.
The alternatives? Well the Panasonic S1 / S1H offer more bang for the money, much more accessible for most people. I feel the Leica SL2 also offers a compelling alternative if you really prioritise handling, photographic DNA, build quality, stills and colour – but want an extensive pro video feature set to go along with it. The Blackmagic Pocket 4K and 6K offer great codecs but handle like potatoes. Very suspect reliability in my experience too, and one day even an angry PR man may shout you down and blame all the problems on you. So yes, I am happier shooting with the GFX 100, thank you for asking.
There is no full frame Fuji camera! But there is the GFX 100.
So if you are a Fuji X series user that in itself is a big reason to upgrade. Especially if you see it as an investment in your work and business.
The beautiful film simulations save you a lot of grading work when it comes to skintones and dynamic range especially in the 100MP RAW files for photography is unbeatable. An end-game for anyone with eyes.
Pros
For filmmakers, the best medium format camera ever created
Sensor is larger than a $50k RED MONSTRO 8K VV at 44 x 24 mm active imaging area in 4K
Highest spec mirrorless camera on the market today (2020)
Sensational image quality in 4K and stills mode
Very adaptable lens mount
Unique results with certain full frame lenses (examples: Voigtlander Ultron 40mm F2, Pentax Limited 43mm F1.9, Minolta 85mm F1.4, Sigma 105mm F1.4)
Superb range of Fuji GFX medium format lenses (favourites: 32-64mm F4 zoom, 50mm F3.5 "pancake", 110mm F2.0, 63mm F2.8)
Feel and build quality is in high-end pro league – a step up from all other Fuji bodies
Excellent ergonomics and physical control layout
5 axis IBIS is effective for locked down handheld shots, especially at 50mm and 85mm
Great codec options – 10bit and 8bit, large or small file sizes, ALL-I and GOP, F-LOG and Eterna
Superb film simulations and Fuji colour science
Fast and responsive
First Fuji GFX body with on-sensor phase-detect AF (although it doesn't work as well as X-T4)
100 megapixel stills quality with incredible reframing, cropping ability
Extremely good dynamic range especially in stills mode
Dual card slots, affordable media, fast write times (given the size of the stills)
USB charging for convenience when travelling
Articulated screen feels solid and offers very low noise, detailed images, easy to use for manual focus
Superb, large high resolution detachable EVF, which can even be articulated with Fuji's adapter (bought separately)
Much smaller and lighter than a Hasselblad or traditional medium format camera
Large, very good quality supplementary displays especially the detailed top LCD
Cons
Some video features not as hot as others – No 4K/60p (X-T4), no 4K/120p or 8K (EOS R5) but most of all not even 1080/120p
Bugs & missing features which require firmware update

Lens focal lengths are not shown in Mount Adapter menu (like they are with other Fuji cameras)
Horizontal lines in EVF at very high shutter speeds
Strange fuzzy and jittering image behaviour in some punch-in focus assists
Lack of IBIS fine-tuning options for video mode
No full frame 35mm or S35 crop modes for video
Missing newer X-T4 and X-Pro 3 film simulations like Classic Negative

No view assist for F-LOG or Eterna (unless you count the natural viewfinder mode)
No in-camera LUT support
Poor H.265 10bit support by Apple in MacOS Finder – Missing thumbnails, refuses playback preview, clipped highlights and crushed blacks
Sticky IBIS fights intentional camera movement in video mode
Warping effect and unintentional rotation with IBIS at wide angles especially
No anamorphic mode
Some laggy menu behaviour, for example when trying to quickly change between multiple tabs
No custom mode selection in video mode
No pro cine codec – at this price we require either RAW video recording or ProRes internal recording
Phase-detect AF is generally not up to X-T4 level of performance
Phase-detect AF struggles with certain Fuji lenses and is very poor with Canon EF adapter from Techart / Viltrox
Buttons and dials lack travel, tactility, should take lessons from a Nikon D850
Grip is not very sculptured, quite straight
Could do with 3 or 4 more easy to reach function keys
Could do with a one-button press to enter video mode rather than using left hand to switch drive lever
If it's just 4K you need and not the larger medium format look, full frame competition offers better value for money and smaller size