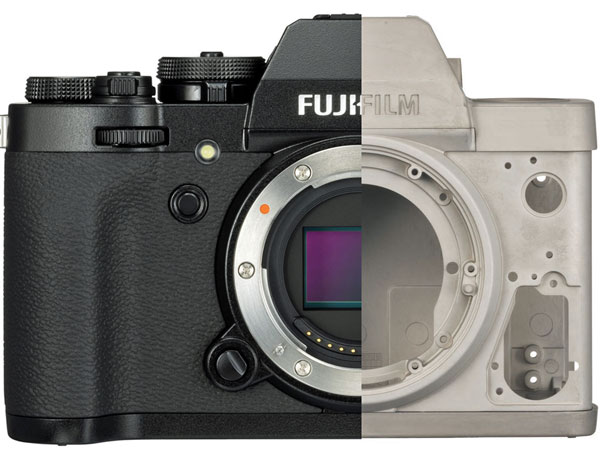 Rumours have gained pace all over the place about the X-T4 and the discontinuation of the X-H2. I have to say this makes perfect sense if the X-T4 is going to be an X-H2 anyway in video terms. 10bit 6K/60p anyone?
According to Nokishita, the X-T4 has been registered FCC certification along with two other Fuji cameras (one of them expected to be the X100V).
富士フイルムの「FF190004」「FF190005」が中国MIITに1月8日付けで登録。FCC認証に登録されている「FF190003」の資料公開日は1月24日から2月4日に再延長。#認証情報 pic.twitter.com/C6bfUawf1v

— 軒下デジカメ情報局 (@nokishita_c) January 9, 2020
The X-T4 will see the merging of the X-H and X-T lines, with a beefed-up body-design similar to how an X-H2 would look. This is a departure from the traditional X-T3 body shape. A larger grip, completely new battery type (according to Fuji Rumors), top LCD display and IBIS last seen on the X-H1, being the main changes.
Some rumours go as far as to say the X-T4 in video terms is essentially a Panasonic S1H but APS-C and much smaller & cheaper, with Fuji's film simulation. The screen will be fully articulated like the GH5 and S1H, rather than the traditional flip out screen on the X-T3.
It seems we are in for a real Super 35 treat with this one.
The X-T3 was released not so long ago, and it's unusual for a flagship camera still selling so well for a replacement to come out so soon.
According to Fuji Addict, there were not one, not two but THREE Fuji cameras in the top 5 at Map camera store in Japan over the important Christmas period – the X-Pro3 at number 1, the X-T30 in 4th and X-T3 in 5th. (Nice to note the presence at 7th of the Sigma Fp… well done Sigma!)
Also according to Fuji Addict there is an X-T200 on the way, essentially a X-A7 with the same 4K video from full pixel readout, but an added EVF and not much more expensive.
The X-T4 is rumoured to be announced this February or March, so certainly a pre-NAB 2020 release and may even beat the A7S III to the punch.
As usual with rumours, nothing is final until the fat Fuji sings… And take the 6K/60p with an 8K sized pinch of salt. It seems like an awful lot of data to record onto SD card to me!
Be sure to follow the official Fuji X-T4 topic on the EOSHD Forum here, and be the first to know the truth in the coming days.