Most mirrorless cameras aimed at filmmakers are so much alike these days, so does the X-H2S stand out?
The X-H2S assumes flagship status over the X-T4 for both stills and video users. It remains to be seen whether there will be an 8K resolution X-H2R later, for the high resolution stills and video crowd.
I'd love to see progress with the long list of features that matter more than higher numbers on a specs sheet, but the X-H2S floats my boat in many ways. Open Gate Anamorphic. 4K at 120fps. Internal ProRes. It is like a GH6 with a larger sensor (albeit $500 more expensive). Unfortunately there is no internal e-ND filter, and of course no compressed RAW video format for internal recording due to RED's patent. The ergonomic concept is still rather stills-orientated too.
Let's take a closer look at the X-H2S's cinematic abilities.
The Panasonic GH6 and Fuji X-H2S are a really strong response to full frame's recent dominance.
The launch of the Alexa 35 reminds us that Super 35mm is still the de-facto cinematic format. The smaller sensor in the GH6 is fantastically capable and better in low light than some full frame cameras. Fuji has a huge range of very capable APS-C lenses for our enjoyment and they're less heavy to lug around than the full frame equivalents. Meanwhile Panasonic are always first with this kind of hybrid stuff, but also first to be challenged by newer rivals like the X-H2S. The GH6 has only just been released and now there's Fuji's answer, with the larger, higher resolution Super 35mm sensor and borrowing everything that stood out from the GH6's specs sheet – even internal ProRes recording. Where Panasonic pioneer, Fuji and Sony tend to follow immediately.
So without further ado, flog your X-T4 on eBay and let's have a glance at what stands out about the Fuji X-H2S for filmmaking purposes:
6.2K resolution sensor (26 megapixels) with full pixel readout, no crop at maximum resolution
"Open Gate" 6K video mode is 3:2 aspect ratio (6240 x 4160) which will please anamorphic lens users
HFR 4K/120fps mode / FullHD at 240fps
10bit 4K/60p (DCI 4096 x 2160 and UHD 3840 x 2160)
Huge bit rates for internal recording (up to a mammoth 720Mbit/s)
Up to 240 minutes continuous recording time in 4K/60p with no overheating
Optional fan accessory (FAN-001) for extended use in hot conditions
Up to 30fps in open gate 6K video mode with burst of 40fps in RAW stills mode
One CFExpress card slot alongside one SD card slot
X-T4 style YouTube friendly swivel screen (I prefer the X-T3 style flip out screen in all honesty)
External ProRes RAW and BRAW recording via HDMI
Internal ProRes HQ and 422 in 10bit
New F-LOG 2 profile for wider DR, flatter files in 10bit. Original F-LOG better suited if using 8bit and smaller file sizes.
New autofocus system
7-stop 5 axis IBIS
Huge 0.8x magnification EVF with 5.76 million dot OLED at 120fps – wow
$2499 RRP, 'available' July 2022
Sony's stacked sensor technology comes to a Fuji camera for first time. Mega fast readout speeds and low rolling shutter. Four times faster than the X-T4 CMOS sensor. It still uses an X-Trans CFA filter over the top of Sony's silicon.
Compared to the original X-H1, we now have quite a high price but get plenty for it.Positioned between the GH6 and Canon EOS R5C, I think as an all-round package it really excels. More powerful specs (at least on paper) than the GH6 but really doesn't lack anything in terms of features. Panasonic have been really on the ball with anamorphic modes and it's great to see Fuji with an Open Gate mode for first time. The X-H2S is compellingly cheaper than the EOS R5C, yet has internal ProRes and IBIS which the Canon lacks. It also has a better EVF, is less bulky, the fan is optional, it has a full size HDMI port rather than micro, anamorphic mode and the codec is arguably superior to what Canon offers too.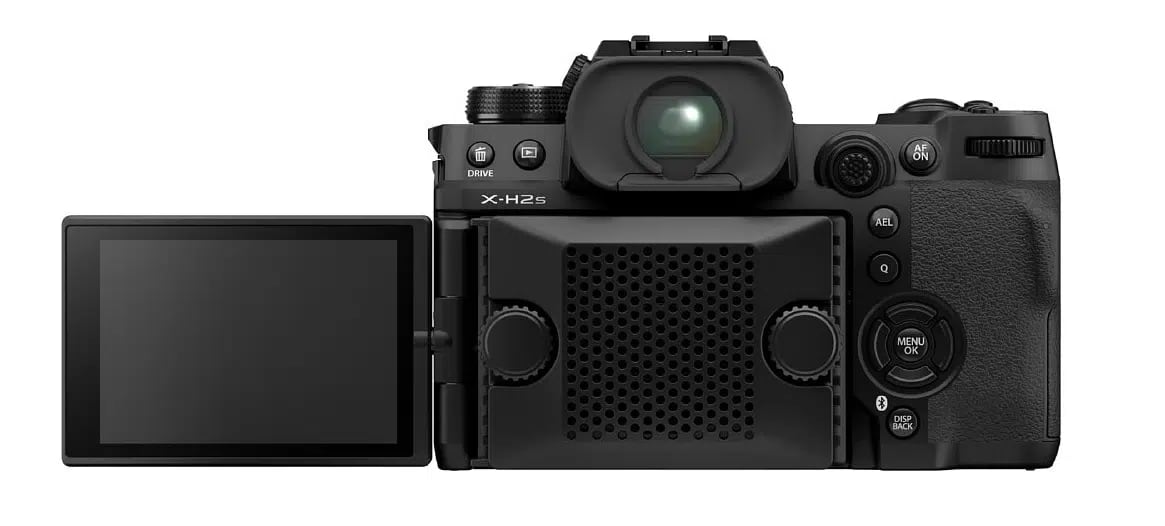 EOSHD Opinion – Where does the X-H2S sit versus the competition?
Release cycles have slowed down. Interesting cameras are now more expensive and you'll wait for them. As the consumer market recedes ever further, enthusiasts and especially pros are far more of a priority. Compare the original Fuji X-H1 and Fuji X-H2S. It's a huge leap. It has taken 4 years to arrive but it's worth the wait.
The competition to this camera is mainly full frame. The Sony A7S III, Canon EOS R5 and R5C are more expensive and arguably fall short as an all-round package compared to the X-H2S. Then there's the Panasonic GH6 which is extremely similar to the Fuji on paper, but you have to say that for an extra $500 the X-H2S ups the capabilities even more with a much better autofocus system and larger sensor.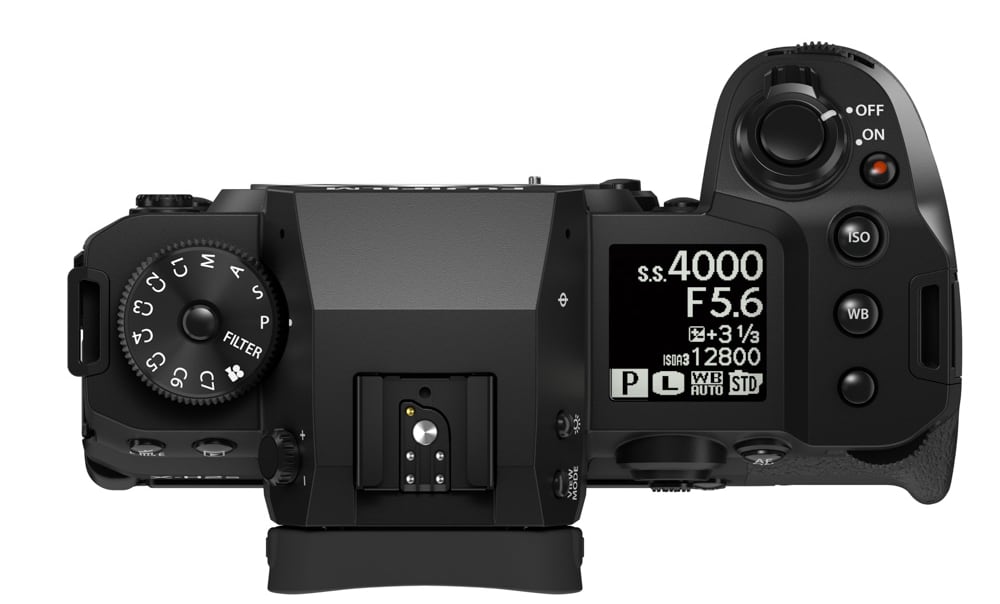 Is the Fuji X-H2S the basis for a full size professional cinema camera? I wouldn't be surprised to see Fuji enter that market one day. There hasn't so far been any rumours though.
The current line-up of hybrid mirrorless cameras is extremely strong then, and really has Blackmagic for breakfast in terms of everything apart from internal BRAW recording, which I would love to see on future Fuji and Panasonic offerings.
What surprises me the most about the current slew of cameras is the strength of the crop sensor models. OM-1, GH6, X-H2S all absolutely fantastic albeit all $2K+. My Micro Four Thirds, Fuji XF and Super 16mm c-mount lenses have never been happier!
Will this be enough to tempt the full frame crowd though?
To be honest, I can see more of the masses going for the EOS R6 and A7 IV at $2500. The Fuji X-H2S and Panasonic GH6 appeal more to a niche of more enthusiast filmmaker/video shooters.
Conclusion and what's missing
Until I actually get my hands on the Fuji X-H2S (I was not even emailed specs from Fuji), I have no idea what the image quality benefits will be over the GH6 or Canon EOS R5C. I suspect there are areas where Fuji can and should improve though, for creative video shooting.
My first suspect area is the IBIS system, which I've always found to be too sticky on Fuji cameras. The system on the OM-System OM-1 just glides and interacts really well with intentional hand movements. You can tune it to optimise it for locked down shots (where you should still use a tripod for the best results) or for smooth handheld movement. The Panasonic GH6 system is also very capable especially when going for locked down shots.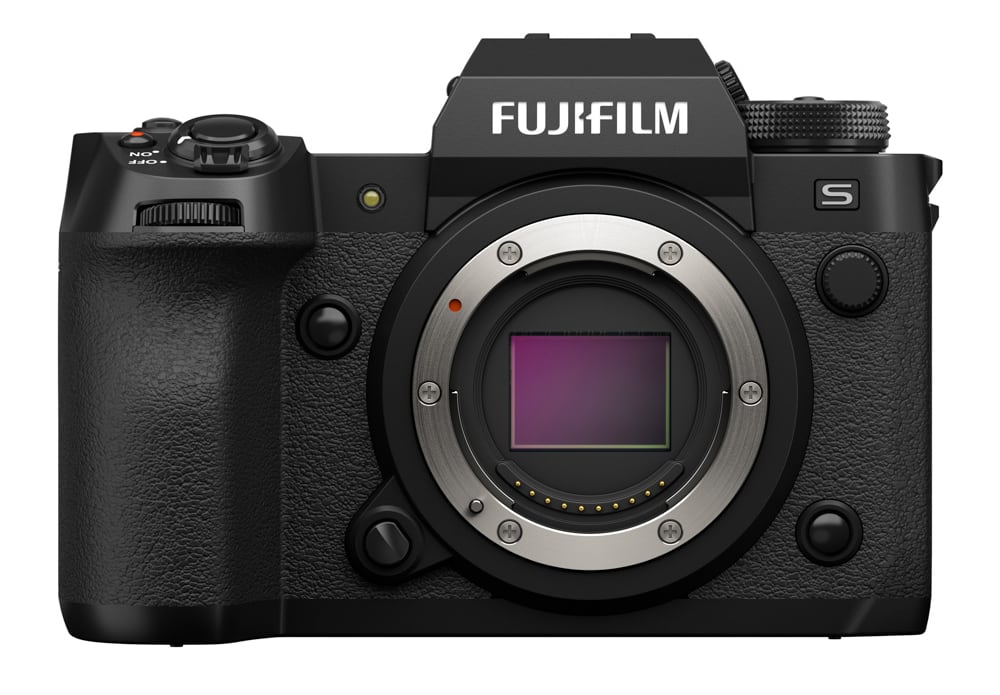 Fuji's autofocus system I expect to be good, but so far they haven't been at the same level as Sony or Canon. The main drawback with Fuji is their decision to use old fashioned heavy autofocus motor systems on certain fast primes like the 23mm F1.4 XF. They have a slew of lenses that will never perform well for video. In hindsight this was a poor decision. Also performance isn't great via adapters to Canon EF like it is on a Sony A7S III for example. The best performing one is from Fringer, and it does well in stills mode but not so much video.
The anamorphic Open Gate mode on the X-H2S seems very nice BUT – where's the 4:3 mode? This would be the best choice for the cinematic standard of 2x stretch anamorphic lenses, not 3:2. Maybe Fuji can clarify what anamorphic menu options there are available to us.
Then there's the question of whether we still need crop sensor cameras. Personally I do, but the traditional Super 35mm look (and corresponding cine lenses) are served very well in crop mode on full frame cameras. There's no drawbacks when you switch sensor format on a full frame camera. With the X-H2S you'll need to kiss goodbye to reliable autofocus and use a Speed Booster for the full frame look. It is definitely a drawback for full frame lens owners.
On the other hand I would like to see 2x crop and Super 16mm mode on the X-H2. I am not sure if these are available. The X-T4 has a 2x crop mode corresponding perfectly to Micro Four Thirds, which works really nice with Super 16mm lenses too.
In future I'd love to see the RAW codec landscape change dramatically. RED really has it sown up, and it is a real pity there isn't more customer choice. I'm not a huge fan of ProRes RAW or BRAW to be honest. You may as well shoot 10bit LOG. There is something about REDCODE and uncompressed Cinema DNG, and of course ArriRAW that is more…let's say…raw.
Finally, the continued lack of ability to mimic the look of a 180 degree shutter without old fashioned ND filters (despite all the amazing computational processing of 2022) and lack of actual internal ND filters really needs addressing. We need a way to fine tune exposure without changing shutter speed. We need to simulate the effect of very low ISO sensitivities.
But apart from the above, I am impressed with the Fuji X-H2S (on paper) and it would be nice to try one before 2025 when it will be in plentiful stock.
I wish all my readers good luck with the eBay scalpers!