It's 2018 and a good video feature arrives on a Canon! I immediately assume it's an accident, so taunt is the leash Canon has on video specs. Indeed, what makes the M50 appealing to me is the happy accident of what crop factor you get when you cut an 8 megapixel window out of a 24 megapixel sensor. All the best things are happy accidents when it comes to Canon, who gave us DSLR video by accident, then later RAW video on a 5D Mark III with Magic Lantern by accident, then with the M50's ridiculous crop – a Super 16mm camera!
The crop in 4K is what kills this camera for most people (especially Canon lens owners) but it absolutely MAKES the camera for me.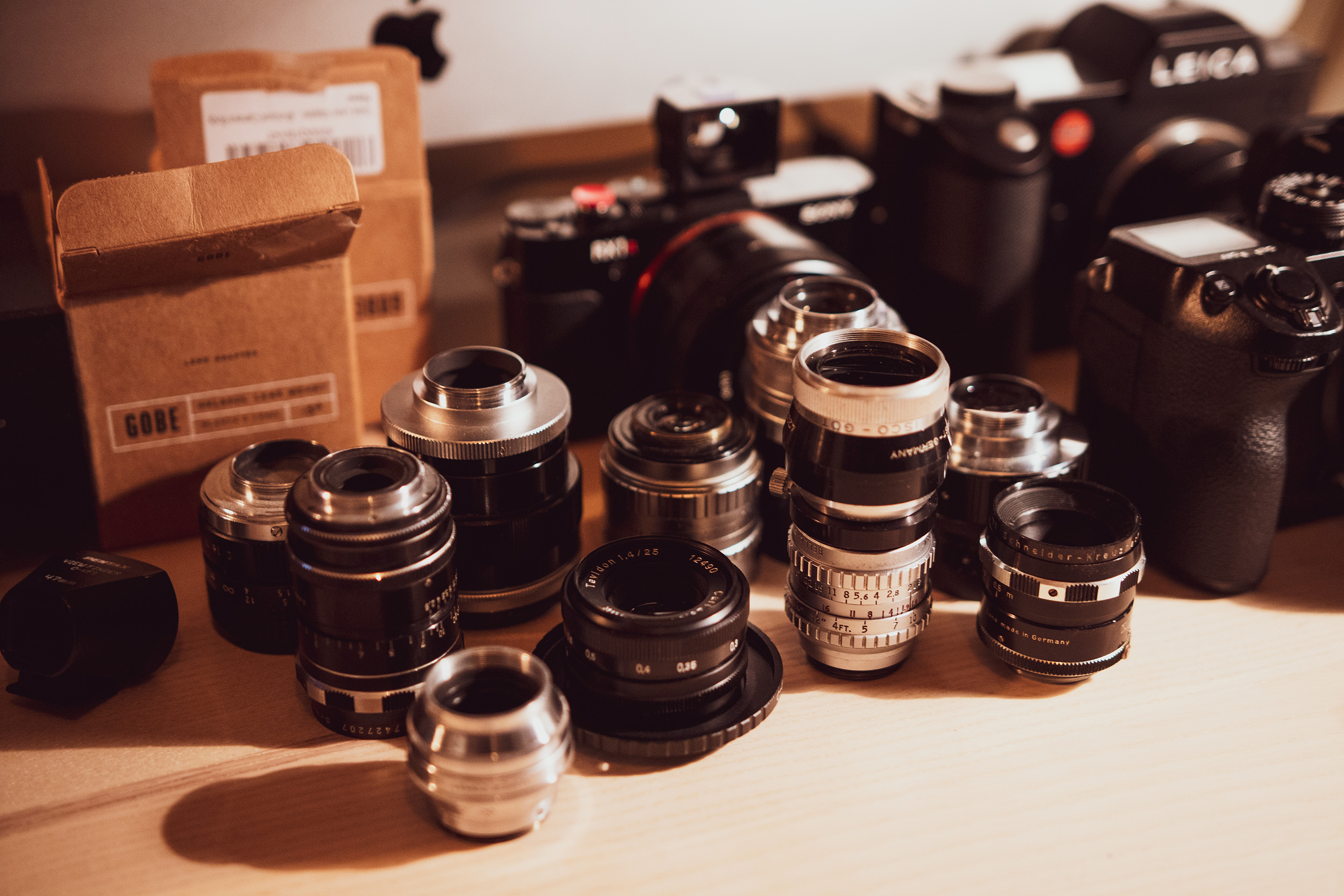 Super 16. You see from above, that I am quite the fan. The Canon M50 quite by accident then, is close to the 2.7x crop of Super 16mm film when shot in 4K, which a LOT of nice lenses are designed to match. The Kern Switar 26mm F1.1, Zeiss Tevidon 26mm F1.4 and Canon TV-16 50mm F1.4 to name but a few. If you enjoyed the look of the Digital Bolex it is probably at least 50% down to C-mount lenses like these and I try to show what's special about them in the video above.
The rendering is fantastically other-worldly and organic.
The other thing that absolutely made the Digital Bolex was the colour rendition. As we know, Canon do colour science *right*. Although c-mount lenses also adapt to most Micro Four Thirds cameras with their superior video specs and features, here is the first time we get 4K with these lenses AND Canon's colour science, on a small affordable compact body. The M50 has Canon's full suite of Picture Profile capabilities and EOS Utility compatibility, so it loads EOSHD C-LOG via USB and lots of other very filmic profiles which is a bit like having LUTs in-camera.
By modern standards this camera has a slow sensor which cannot read the full resolution in video mode, hence the cropped 3840 x 2160 from a 6000×4000 sensor. Initially I feared something like a 3x crop for this camera but it is actually not far off a GH4 in 4K mode. That was a 2.3x crop and the M50 is a 2.34x crop. A bit more than a GH5 (2x crop). On the M50 in 4K, a 25mm c-mount lens is around 55mm equiv.
Because it is a bit larger than Super 16mm some lenses will vignette. The zooms mostly do, and primes wider than 25mm. However you can further crop a bit more into the 4K frame in post and deliver 3K. That's the great thing about 4K. You couldn't really do that in 1080p especially Canon's soft brand of 1080p that barely looks like decent 720p!
You can also find a Speed Booster adapter for EOS M mount. These are not by Metabones and not as good quality optics, but they are the same focal reduction factor of 0.71x, making the camera effectively full frame in stills mode and 1.64x in 4K mode. So it can be an APS-C camera in 4K after all – and the edges should be sharper in 4K thanks to the extra crop. So the crop is certainly by no means only negative.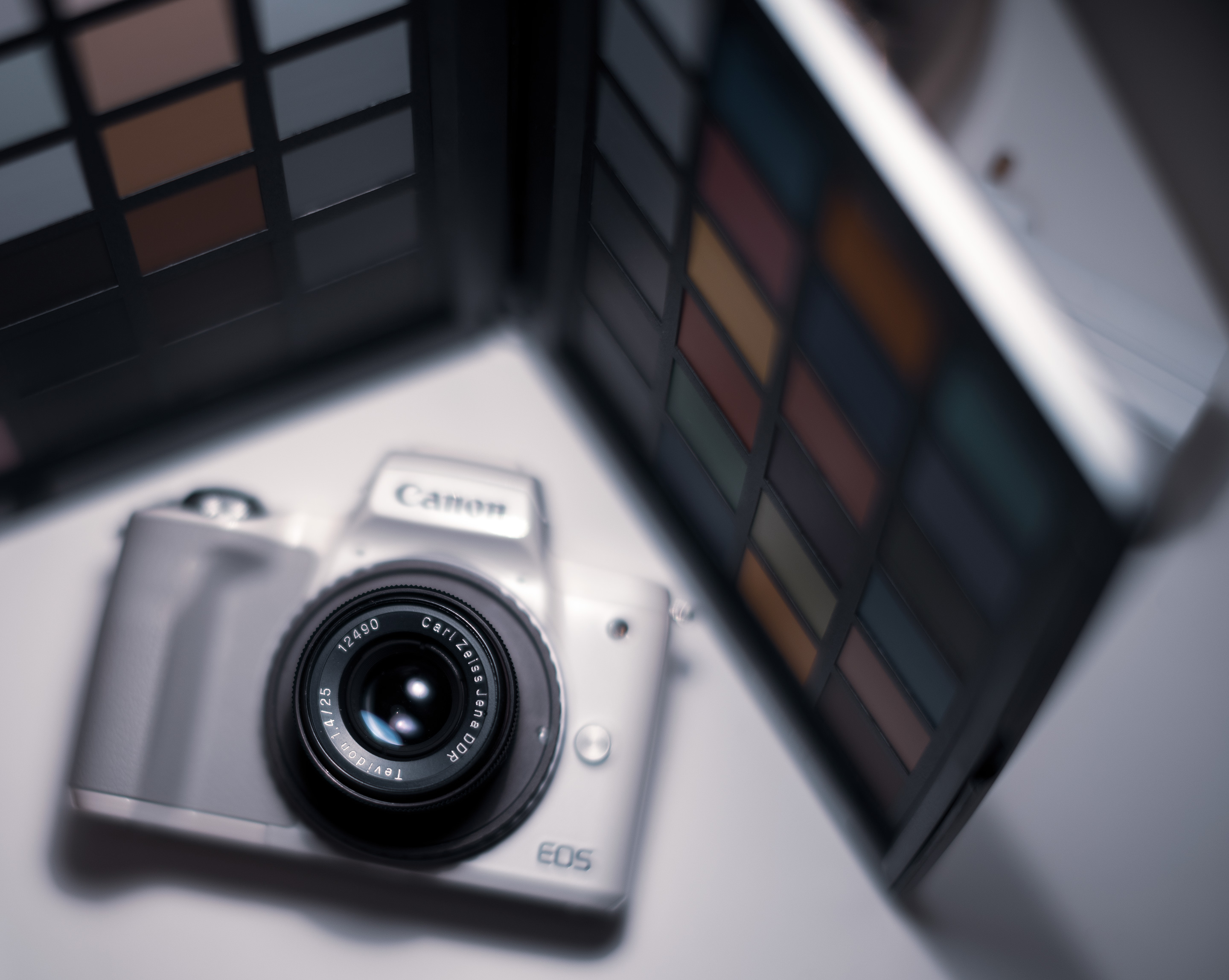 The Super 16mm look
I have wanted to buy a Digital Bolex for quite some time. A small sensor looks golden if you pair it with a great codec, colour and artistic lenses. Rather than shooting through the middle of some clinical DSLR optic, with c-mount lenses you get to see the full image circle and a bit beyond, even on a sensor considered small by photography terms. The reason these lenses have such a cinematic look – aside from the fact they ARE cinema lenses – is that the best ones render like a Noctilux. They have a very distinctive bokeh and field curvature, which wraps the background around the subject in a way that uniform modern lenses don't. It helps lend a full frame look to a smaller sensor, because it gives it more shape, more three dimensional geometry and stops it all from looking too flat.
2.3x crop 4K on the M50 is rather like an interchangeable lens version of the Sony RX100 series (2.7x crop) and that is not a bad thing… It is a quite unique. Plus you get a nice APS-C body for your EF lenses thrown in for good measure.
Surprises
The other thing that surprises me about the M50 is the quality of the EVF and peaking.
In 4K the peaking is extremely exact… Very very fine and it is the first ever time I have felt truly comfortable and confident in it on a mirrorless camera. I also like the muted colour choices for it, they're not as distracting as the bright neon primaries you get on many other cameras. The EVF is small but on the other hand it is extremely sharp and detailed with a very clean image from the sensor, so a good job there by Canon.
The ergonomics are direct and responsive, no fussing around and it's a very light body – especially if you're using it with a C-mount lens. You can carry the camera with 5 fast primes and barely notice.
The M50 has Dual Pixel AF but as widely derided, not in 4K. However, it works superbly for 1080p and stills – either with the native EOS M lenses or through the Canon EF adapter. The Sigma 18-35mm F1.8 is very nice on this camera, if a little heavy for the tiny grip.
I do recommend getting that EF adapter. Mine only cost £55 on eBay. I am not much of a fan of the native EOS M lens range, the only lens I own is the 22mm F2 pancake. That one's lovely. The rest are boring and there's a dearth of fast primes.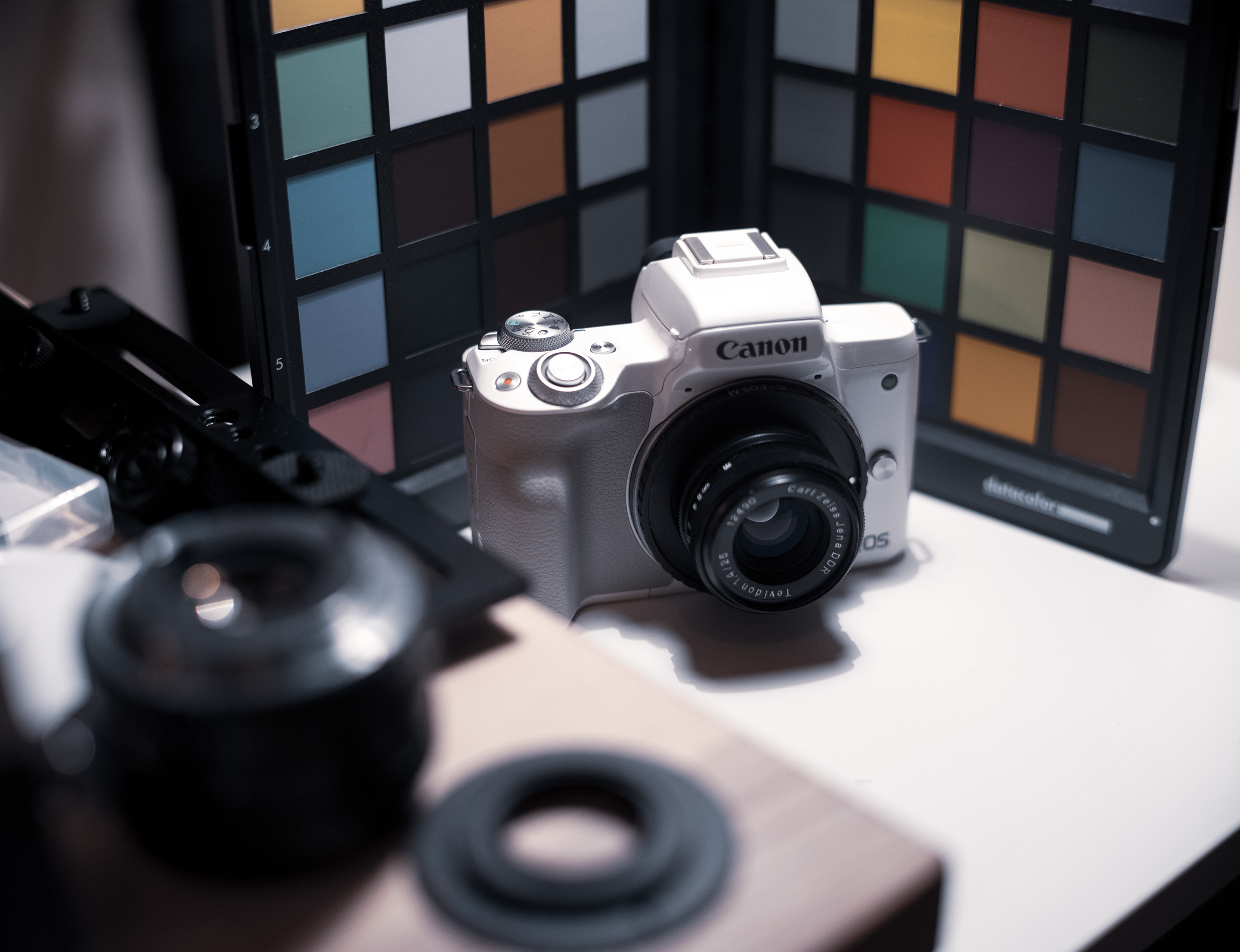 Image quality
Aside from the unique artistic qualities of the combination of Canon colour / sensor and Super 16mm lenses, this camera won't push any boundaries in terms of specs.
After the disaster that was the 6D Mark II it's no mystery Canon is holding back on purpose (the 6D II even stepped back on quality from a 2012 predecessor, which was already dreadful by the standards of 6 years ago). That's no accident.
So yes, the M50 is behind on technology but it must be thought of as a cheap camera first and foremost, and it would be unrealistic to expect the earth, especially from a company that is now renowned for not giving good value for money on video features. Yes, it has 120fps slow-mo but it is not very good (only 720p) and sure it has 1080p with Dual Pixel AF but in no better quality than the older 80D. Dual Pixel AF packs up and goes home in 4K. It's cheap though so we'll go easy on it.
However, the 4K has a natural quality to it and isn't over-sharpened. 4K does push the c-mount lenses to their limits though and you will be getting quite a soft image if you pixel peep with the lens shot wide open.
Rolling shutter is definitely on the high side in 4K. I'd suggest a good tripod but warp stabiliser works well in post if you have a steady hand and don't go beyond 55mm equiv. Of course this is Canon so you have no in-body stabilisation to speak of and the electronic IS is ineffective – at least with my adapted lenses.
There's something going on in the blacks by the way, with custom Picture Profiles. With a lot of the third party film profiles that have a raised black level, it reveals quite a lot of fixed pattern noise and even a split down the middle of the sensor as if there's two sensors stitched together. You don't notice it with the built in picture profiles though or when the scene is normally exposed. I'm going to see if there is a workaround. It is something the other Canons do not have. Is it a bug? Possibly.
Other than that the 4K codec is robust with superb colour and a nice grain structure too. Dynamic range is ok, especially with EOSHD C-LOG installed. It is 100Mbit H.264 so no MJPEG nonsense to deal with here. File sizes are nice and compact.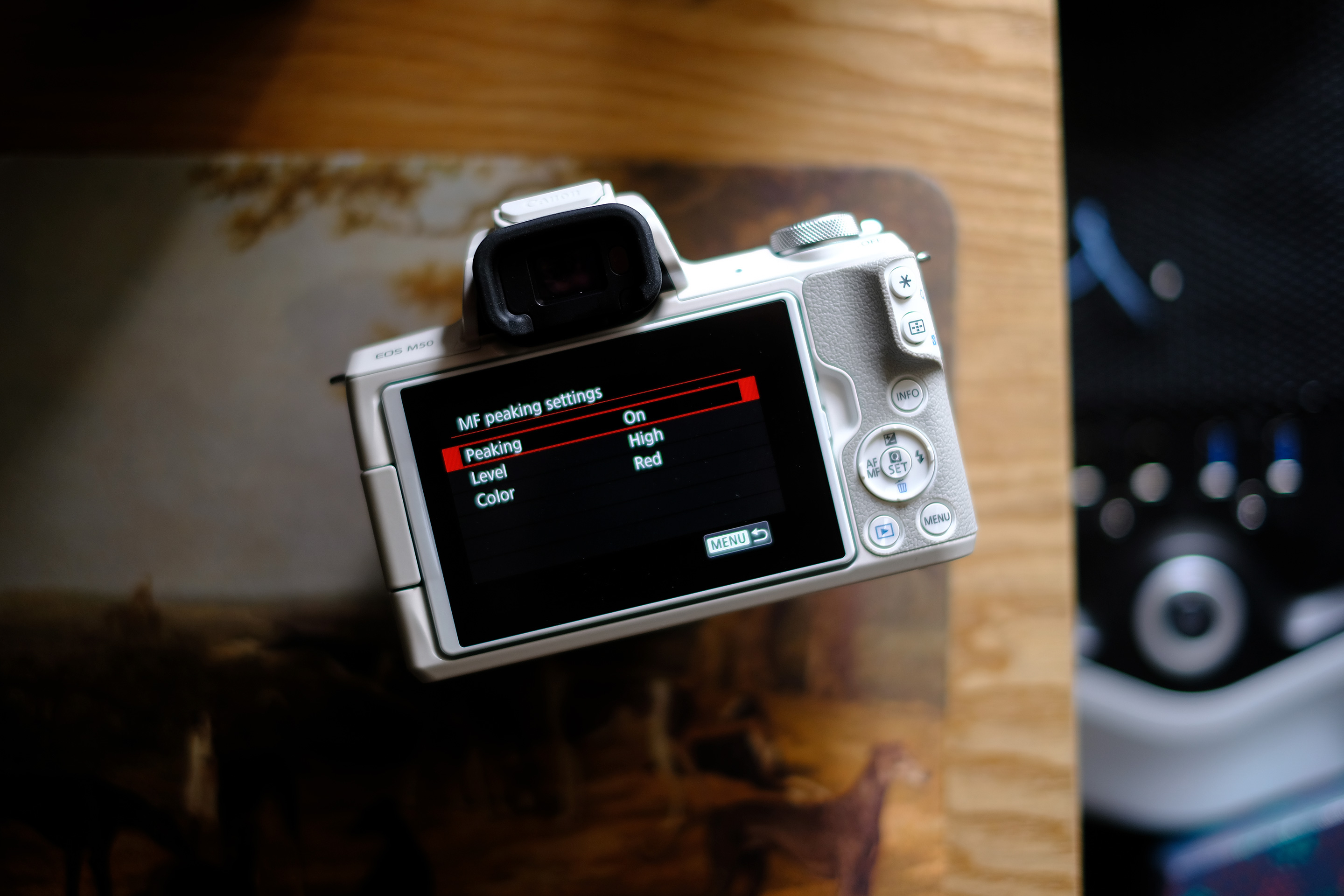 Conclusion
This is a camera of artistic merit.
It's not a box ticker. It isn't cutting edge. It's a cheap camera for the masses but the value of this little thing for me is that happy accident of heavily cropped 4K and Super 16mm optics, combined with utterly superb Canon colour processing. Lovely 4K and Super 16mm optics. Don't look far beyond that and you won't be disappointed! When you treat it like a Digital Bolex it's a lot of fun. A real artistic tool, which adds life to even boring subjects. A quick flick of the finger on your tiny lens barrel to focus it, mash the shutter button, all the while peeping through a vintage Bolex sized viewfinder that just happens to house a rather sharp and detailed digital display. The ergonomics are simple and tactile, with one of the best user interfaces on any camera – the menus are bang-on.
On the other hand if you treat it like a Panasonic GH5 replacement you're going to be seriously underwhelmed, it will feel too basic and undercooked with not enough horse-power or features, and the crop is no fun without the glass to suite. It's just not an all-round replacement for a serious camera and it was never designed to be. Quite by accident, it's a fun to use 4K point and shoot. By lesser accident it's an excellent APS-C stills camera. The 24MP sensor and Dual Pixel AF are as capable as a Canon DSLR twice the price.
Overall, a good camera to have in the bag – but only if you have the Super 16mm lenses to go with it.
Pros
A great match for Super 16mm lenses due to 2.34x crop 4K
Superb Canon colour science and custom picture profiles
Very small and cheap
H.264 100mbit 4K codec instead of the usual huge Canon MJPEG file sizes
Good stills quality
Excellent peaking implementation
Very clean live-view and sharp EVF
High resolution fully articulated screen
Excellent user interface and controls
Dual Pixel AF for stills and 1080p
Good AF performance with adapted EF lenses
Just really good fun to shoot with
Cons
Super 35mm 1080p quality is behind the times
No Dual Pixel AF in 4K mode, despite a lot of target customers for this camera needing it (YouTubers,v-loggers)
2.34x crop in 4K will bother those with Canon lenses (goodbye wide-angle)
Rolling shutter distortion above average in 4K
Tiny battery limits running time
Shortage of good EOS M lenses
Why does Canon's cheap camera have H.264 and not the 1D X Mark II?!!
No in-body stabilisation like on similarly priced 4K Panasonic and Olympus cameras (GX85 and EM10 III)
Fixed pattern noise in blacks with custom picture profiles, possibly a firmware bug