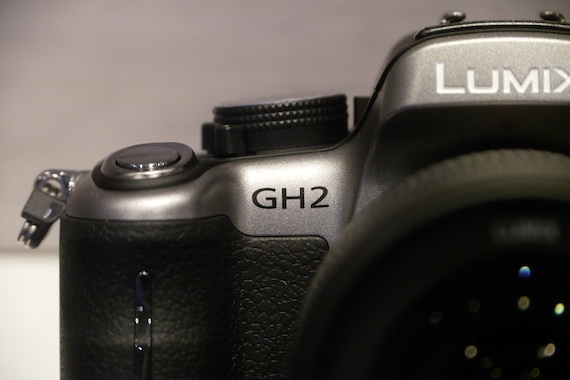 First impressions of the Panasonic GH2 are overwhelmingly positive. There was not another DSLR at Photokina by Canon or Nikon that can compete as an all-rounder. The GH2 is a complete package.
Although Panasonic admit that the sensor has been increased from 14MP to 18MP (effective is 16MP) for marketing reasons, this is the only negative – and I'm happy to report that the camera is much cleaner in terms of noise than before, with none of the same fixed pattern banding we saw on the GH2. The camera can now also record up to ISO 3200 in video mode.
Here are some sneaky shots taken in full HD, Cinema 24p / 24Mbit mode. You can download the original file from Vimeo in XDCam EX format. Panasonic let me put my card in the GH2, but later in the day began to clamp down a bit. So here it is anyway, sorry Panasonic!!
[vimeo]15184451[/vimeo]
ISO 800 is silky smooth, it looks like ISO 200 on the GH1. It really is virtually noiseless. ISO 1600 is clean and ISO 3200 perfectly useable especially in video mode. Like with the GH1 there is a step change between ISOs higher up. On the GH1, the degradation happened between 800 and 1600 but on the GH1 it only goes down hill between 3200 and 6400 – a great improvement!
Below are some cropped 1:1 frame grabs taken throughout the ISO range.
ISO 3200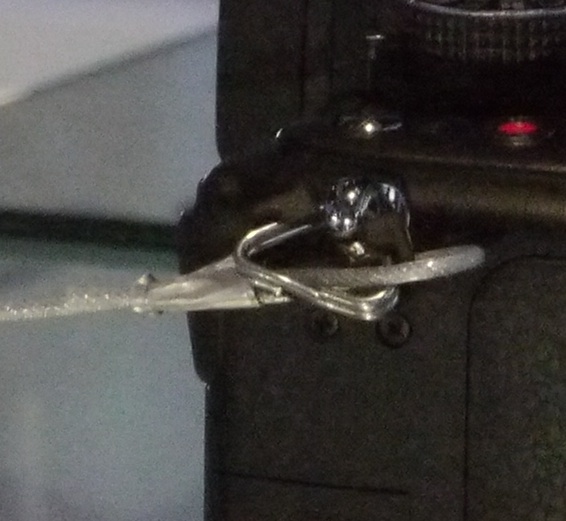 ISO 6400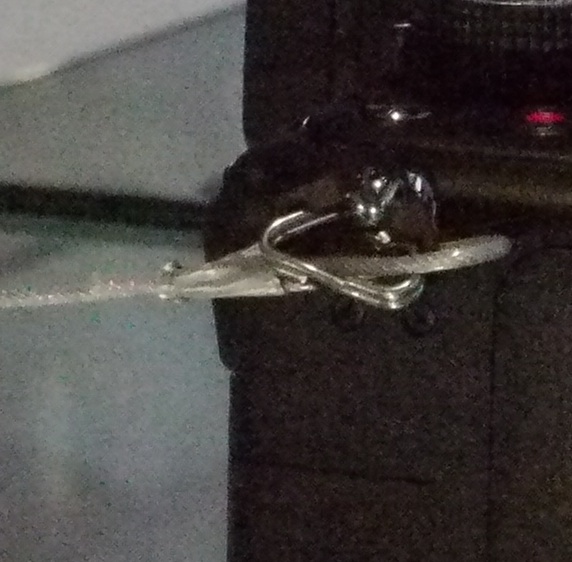 Here is a reduced sized crop (not 1:1) at ISO 12800. The GH2 shoots at the full 16MP at this ISO according to my EXIF data!
ISO 12,800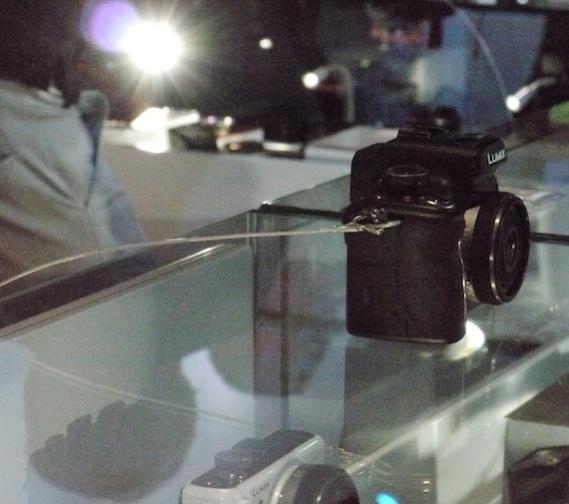 AVCHD is fixed, no mud and Panasonic listened – we have proper 24Mbps AVCHD! Image scaling is not line skipping, and is improved yet again over the GH1 which already had the best scaled image on any DSLR video mode. Now we have a 3 core processor, and video resolution is bumped up. Very close to what I expect the AF100 to be like. There are some jaggies present on the 4K stills in 40fps burst mode though.
Pricing is very competitive, with the body only costing $900 / €800 (possibly the same in GBP). Unfortunately the 12-75mm F2.5 HD kit lens failed to turn up, but it is apparently under development. Expect $1500 for the 14-140mm kit, and $1000 for the 14-42mm. I'm told the 14mm F2.5 pancake will also be offered for around the $1000 mark with the body.
The models available on display at Photokina are beta / prototype versions, not the ones which will appear in the shops between late October and early December. Panasonic want to get the camera out in time for Christmas and want to avoid the stock shortages that plagued the original GH1 release especially in the US.
Rolling shutter? Let's start with the worst case scenario. 300mm (600mm equiv. on a 5D Mark II), swept ultra fast from right to left in a quick whip pan at 4K (40fps) in stills mode.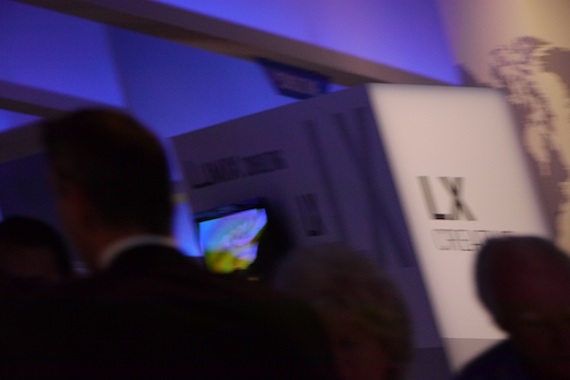 The shutter mechanism used to deliver 40fps in continuous burst mode is entirely electronic and has a rolling shutter as you can see. The 4K stills from the 40fps burst mode are double the resolution so suffer doubly from rolling shutter skew. In no way is the shot below representative of the 2K video mode where rolling shutter skew is helped greatly from it being 2K and a quicker scanning rate – up to 60fps. I did not do a test in video mode unfortunately, I just wanted to see if the 40fps mode was using a global shutter!
We saw on the original GH1 how much less skew you get at 60p in the lower resolution 720p mode. GH2 is great in this regard, and unique in having 60p at 1920×1080. The 40fps mode though is probably not suitable for professional sports with quick camera movement and telephoto, but it's a great feature to have. The camera only records 40 shots for 1 second, not what the wording of the spec sheet seemed to suggest! It's probably a buffer memory or memory card IO controller limit, or it may be a firmware limitation to stop the camera overheating. The hack potential of this is interesting for 4K video though.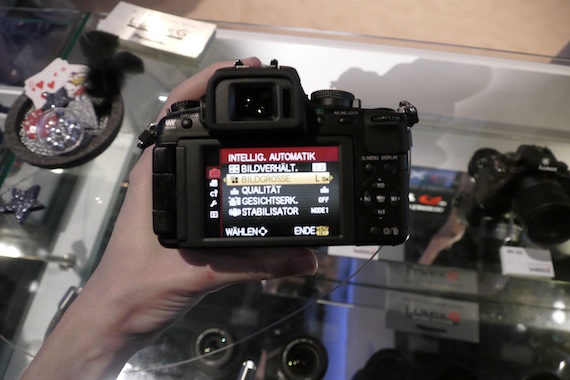 Build quality wise, the GH2 is a minor improvement over the GH1 but it feels great to hold and maintains the small size of Micro 4/3rds over the competition. It's a lot less bulky than a 5D Mark II or the new Nikon D7000. The body has a faux magnesium alloy finish and a faux leather hand grip. Of course exotic metals like aluminium and rare material like leather which can only be found in far off Tibet will never find themselves onto a consumer DSLR finish!
The Panasonic GH2 is definitely the new benchmark for DSLR video. The 5D Mark II may have a full frame sensor, and the Nikon D3S may have amazing low light performance. But the GH2 has a list as long as your arm in terms of innovative features and advantages over the competition.
• For a start, we have 1080/60p – a great technical advancement and great for slow motion, previously only an option for 720p.
• Image quality thanks to the new scaling chip and 3 core CPU looks to be a great step forward for the DSLR video world. The camera resolves a lot more detail than the Canon DSLRs or the Nikon D7000, which look very soft in comparison.
• The image is free of moire and aliasing.
• It has simultaneous live HDMI output whilst recording, although yet to see it working for myself. You can capture the feed via Nanoflash or similar. This is fantastic. Not sure yet whether it is uncompressed, probably not – but still great to have for monitoring a feed on set whilst rolling.
• For run and gun, the AF is by far the best system over Canon and Nikon's.
• We have a Cinema 24p mode, cinema picture profile, and innovative touch to focus systems. It is not a dumbed down camera like the Sony NEX VG10 or Sony Alpha DSLRs even though it is aimed firmly at consumers, it doesn't insult the intelligence of people wanting advanced functionality that the average Joe would never use.
• The variable frame rates just gives slow motion or speeded up footage, but still it is a great to have this option in-camera for those who don't know how to produce slow motion with an editing package.
• The EVF is fantastic – very very big compared to most optical ones on consumer DSLRs.
• The rotating screen is present and correct, and has much improved colour and clarity.
Against that lot, the 5D Mark II is starting to look like a bit of a one-trick-pony in the same way that the D3S only does one thing well. Canon and Nikon just got beat and it's time they responded.
I am frankly astonished that we've gone most of the way through 2010 without any advanced in DSLR video from Canon. The 1DS Mark IV was expected to show up at either the NY Expo or Photokina and it is nowhere to be find. It's 3 years since the last 1DS which debuted the 5D Mark II's sensor. Either they have something VERY special coming or Canon are suffering some troubles in development of the new DIGIC processor or sensor.
As for Nikon, the presentation by Chase Jarvis was good but it felt like a 'tell us something we don't already know' moment from Nikon, who have joined the party late and with a solid offering that strongly rivals the 7D but does nothing to further DSLR video in terms of specs like the GH2 does. Chase's video was excellent though and his stills were even better.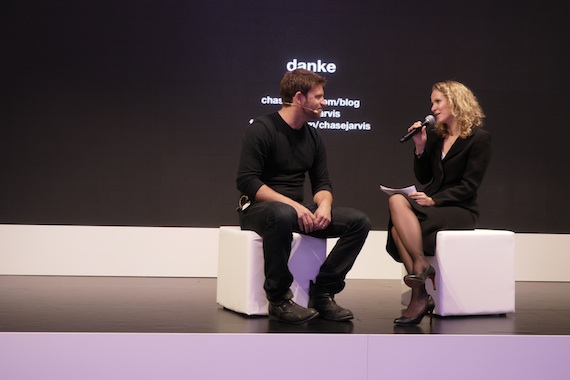 I asked him about the RC helicopter rig he used for the Nikon D7000 shoot, apparently it is a custom built rig by a guy who specialises in making them and controlling them. It's quick tricky to control and not for the faint hearted. It has a gimbal to stabilise the camera. The shots are completely free of vibration and look great. Something I'd love to try, with the new Panasonic GH2.
I also borrowed the Panasonic 8MM Fisheye for a test run at Photokina and loved using it. Such a fun lens. AF is almost instant and the lens is really small and sharp.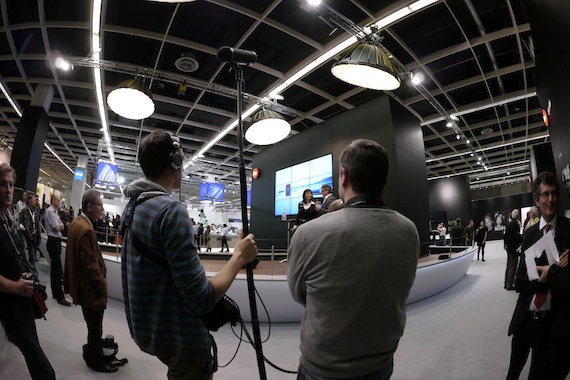 I'm at Photokina today to meet Illya Freedman of Hot Rod Cameras and to shoot some video footage for DigitalRev. There is still more to cover – like Sigma's new DSLR and a new 16MP DSLR sensor from Aptina.