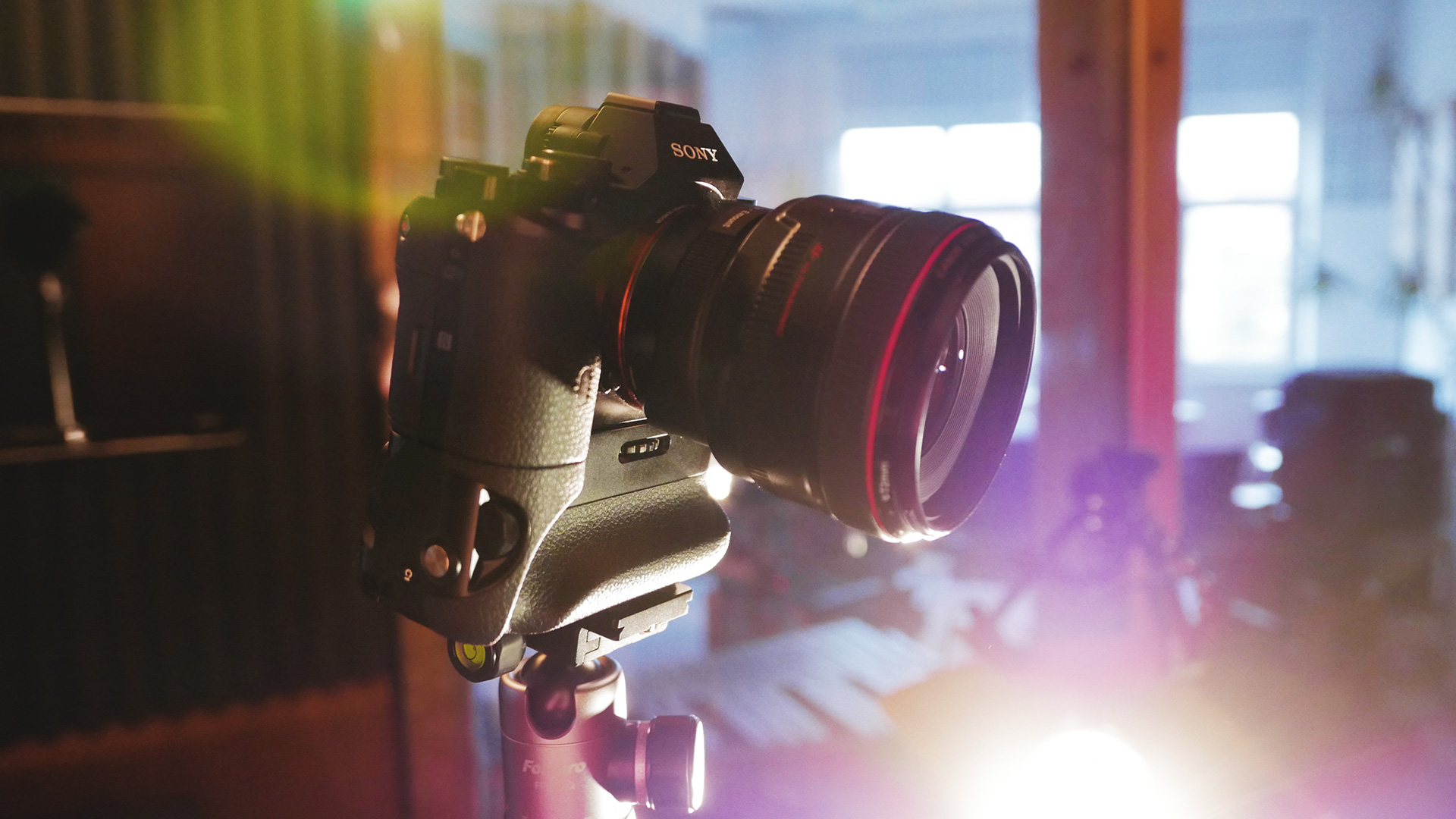 Sony has confirmed that the A7S III is finally on the way this Summer, likely in July to coincide with the big Canon rivals – EOS R5 and R6.
I have some more information on what we can expect from the new flagship full frame mirrorless cameras.
Sony hints at 4K 10bit 4:2:2 and 60p
Sony suggests the main requests from video users were 4K 10bit 4:2:2 and 60p.
This also correlates closely to previously announced 10K Quad Bayer Sony sensor specs, as you can see here at EOSHD.
How about 8K? Or even 10K?
You could suggest that Mr Tanaka-san hints at a lack of 8K recording by saying the new sensor has "large pixels".
But this does not necessarily rule out 8K recording. As I mentioned, Sony already developed a 61 megapixel full frame Quad Bayer sensor, which is able to provide large pixels in Quad Bayer mode at 4K or 15 megapixel resolution. This sensor would be able to do 8K resolution, or even 10K from the 61 megapixel total count, but without the low light "fat pixel" advantages and wider dynamic range of the 4K mode. There would also be some traditional bayer resolution loss compared to oversampled video modes (4K from a 6K sensor – like the Panasonic S1H).
So the advantages of 8K for me at this time are minimally exciting.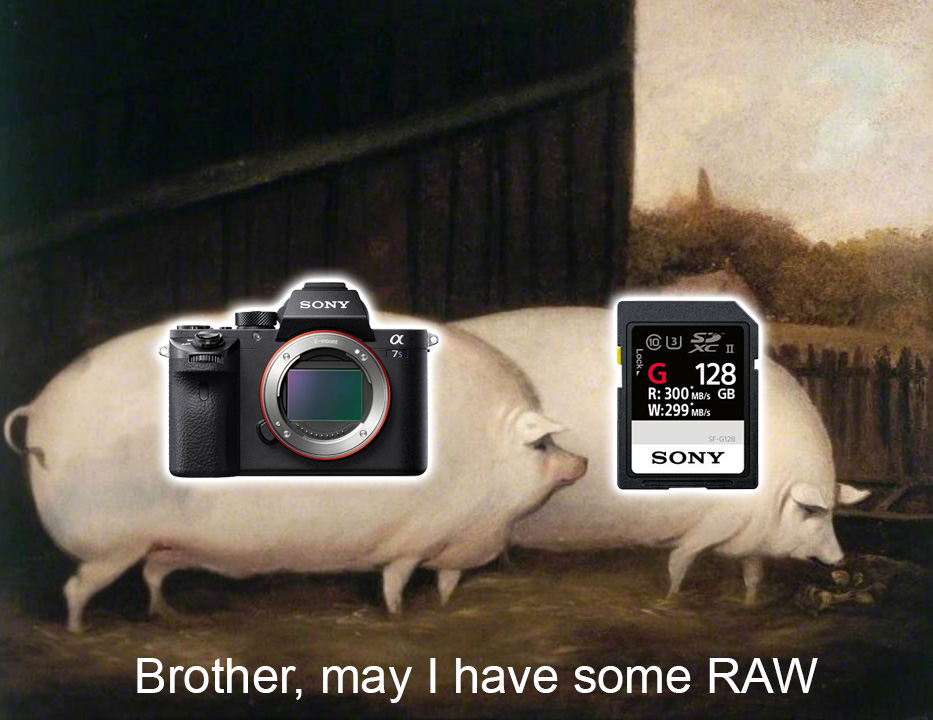 How about RAW video?
Sony have said they are working hard to deliver RAW video capture with the A7S III.
This will likely be over HDMI to ProRes RAW and the Atomos Ninja V. But how about internal RAW recording? Previously leaked specs long ago hinted at 8K RAW video data compressed using H.265 algorithms. It remains to be seen if this codec is viable or even possible.
Compatibility, file sizes and performance are the main concern for me with 8K RAW. Having edited the 5.5K RAW from the 1D X Mark III, I don't hold out much hope for the practicality of the Canon EOS R5 8K RAW mode! Either in terms of performance or file sizes. The same will likely apply to shooting RAW on the Sony A7S III.
What will it be called?
In my opinion the A7S model number and "Mark III" tag might not be used. I can see Sony wanting to differentiate the new camera as their top flagship. It has the resolution of the A7R series, the low light and video performance of the A7S series all in one expensive top-end body.
I'd suggest that Sony A7H is a more likely model name.
What about Venice colour science?
Colour science continues to be Sony's biggest flaw and there is no suggestion that Sony is in any rush to overhaul the Picture Profiles system on the A7S III for video users with a more cinematic and relevant range of modes.
We'll just have to wait and see.
If Sony continue to get this wrong, the Canon EOS R5 or R6 will take a lot of sales from it as colour science is long-running Canon strength.
The good news is I will soon release Pro Colour V5 for the current Sony cameras and a version is set for the A7S III / A7H too.
Pricing. 8K for $4K?
Cutting edge professional technology comes at a price. These are expensive cameras. Even to call them enthusiast flagship models is a stretch.
The EOS R5 and A7S III will be pro flagship cameras and I'm expecting each to cost similarly in the region of $4000 body only plus tax.
£4200 in the UK for example, starts to be out of reach for even the most committed enthusiast and you can even buy a Netflix approved Panasonic S1H for less.
The EOS R6 is interesting because Canon seem to recognise the need for a lower price flagship enthusiast camera whereas Sony seem to be going all-out for pros.
The main reason to go for a Canon EOS R5 or Sony A7S III instead of a Panasonic S1 with 10bit codec upgrade or S1H is the lens mount and autofocus. The ecosystem and adaptability of EF to RF and E-mount is superior to that of L-mount at this time, and so is autofocus especially in video mode.
But the Panasonic cameras are likely far better value for money if you use manual focus a lot. 10bit VLOG is really superb, although it doesn't help when Panasonic's marketing department confuses VLOG with ill-thought out VLOGGING cameras! I also cannot deny the allure of the Sony Alpha and Canon EOS branding compared to the low-end consumer feeling LUMIX name, and I think it's time Panasonic just used "Panasonic" and perhaps made a new Panasonic Cine brand for cameras like the GH6.
On a sadder note, these are really difficult times for photographers and videographers. Even the professional filmmaking industry is in a slump due to Coronavirus and cinema audiences are WAY down. There has never been a worse time for Canon and Sony to release a flagship full frame camera!
We have had to wait 5 years for these cameras since the A7S II came out and Canon thought about dumping DSLRs! In my opinion this was too long. Canon and Sony are very late and in the meantime Fuji / Sigma / Panasonic have all made incredible progress. I would strongly suggest you give alternative cameras a look and refrain from jumping on the specs bandwagon because of the wow factor of an 8K label or RAW video. Certainly there will be a LOT of YouTube hype and noise around the new cameras and you should be extra careful about that.
Even things like an internal ND filter are of more use than 8K – and I really hope Sony listened and put the FS5 eND in the "A7H".
Also it is time for an 2.8K mode for those who aren't interested in a new megapixel race in the video world.
The Canon EOS R6 and Sigma Fp could be a better choice for most enthusiasts looking at serious video specs. As Kubrick once said – the best restaurant doesn't always have the longest and flashiest queue outside it.
Maybe it's better to go to a smaller family run restaurant, rather than line the pockets of a corporate giant?
Suddenly video is important to the corporate bottom line again, but do you remember how Canon and Sony behaved towards us when it wasn't?