I'm heading to Photokina today (Monday) for the 2014 show, here are the new developments to expect on the cinema and video side of the show.
One to watch – Samsung
The Panasonic GH4 will get some competition from the Samsung NX1. This is a Super 35mm sensor-size mirrorless camera with (it's claimed) 4K video for under $2000. A lot will depend on how far Samsung have come with their latest generation sensor. Considering the strides they are making in the other areas of the semiconductors businesses I wouldn't put it past them to surprise with the NX1's image. The sensor packs 28MP into an APS-C sized chip and that's something which takes bleeding-edge CMOS fabrication.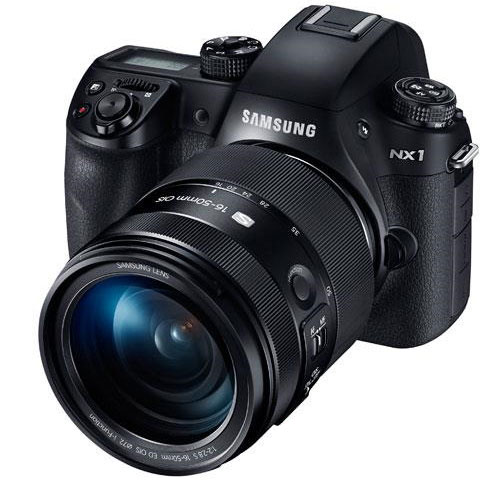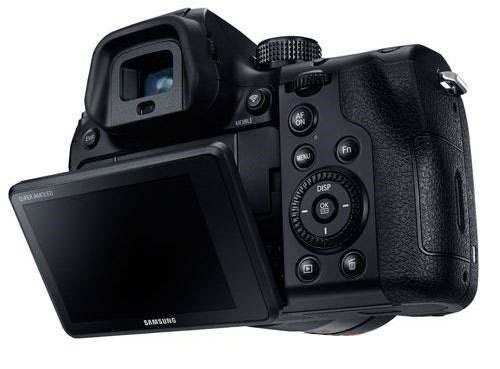 Panasonic
Rumours point to a firmware upgrade for the Panasonic GH4. There's some wild claims about raw video and improvements to slow-mo. We'll just have to wait and see. If it does arrive I'm expecting at least a LOG picture profile. I'm not so sure about the rest. The GH4 appears to have been a solid success for Panasonic so far in the face of fierce competition from Sony and I'm expecting the company to dip their hand into my pocket once or twice more in 2014 judging from the rumours of a 4K shooting retro-styled small camera, the LX100 (rumoured to cost just $899). I love using small high end compacts like the Sony RX1 for stills and if I can have one that shoots GH4-standard video on top I'd be very happy! There's a slim chance Panasonic will have the very high end VariCam S35 cinema camera at Photokina. If they do I'll be sure to cover that too.
Olympus
The rumoured firmware update is coming out and a film industry source claims it will be sensational, enabling 4K and a lot more. The problem is, though the source is convincing, it could well transpire to have been a sophisticated hoax or Olympus may even have no intention in putting the features in a firmware update. If they've been testing 4K codecs and firmware for instance, it's likely they could have feasibly done so on the E-M1 as it shares so much in common hardware wise with the GH4 internally – but why give 4K away for free? A Silver E-M1 is also due to be announced along with a new lens roadmap and a very high quality 40-150mm F2.8 PRO zoom for Micro Four Thirds.
Sony
Photokina is as much about moving images as it is stills. For example at the last show 2 years ago, Canon's Cinema EOS had a massive presence – nearly 50% of the entire Canon stand. With this in mind I'm expecting to see the Sony FS7 fly over from IBC for a visit to the Sony hall. I can't wait to find out more and to see how it handles. From the IBC show the ergonomics look superb, in particular the picture below by Philip Bloom shows how comfortable it looks on the shoulder, as well as how surprisingly small it is. A breakthrough camera for the FS series and I think it will be extremely popular and really take the fight to Canon with their C300. The C300 was somewhat dated on specs (8bit only, 1080p no higher than 30fps) when it came out but now it's and it's even more dated in comparison to the Sony FS7 which will shoot 4K in compressed 10bit 4:2:2 XAVC format as well as 1080p at up to 180fps.
On the stills camera side I'm expecting new E-mount lenses to be announced by Sony at Photokina. Of them can be seen below too, it's the $2000 servo zoom for Super 35mm / APS-C E-mount cameras.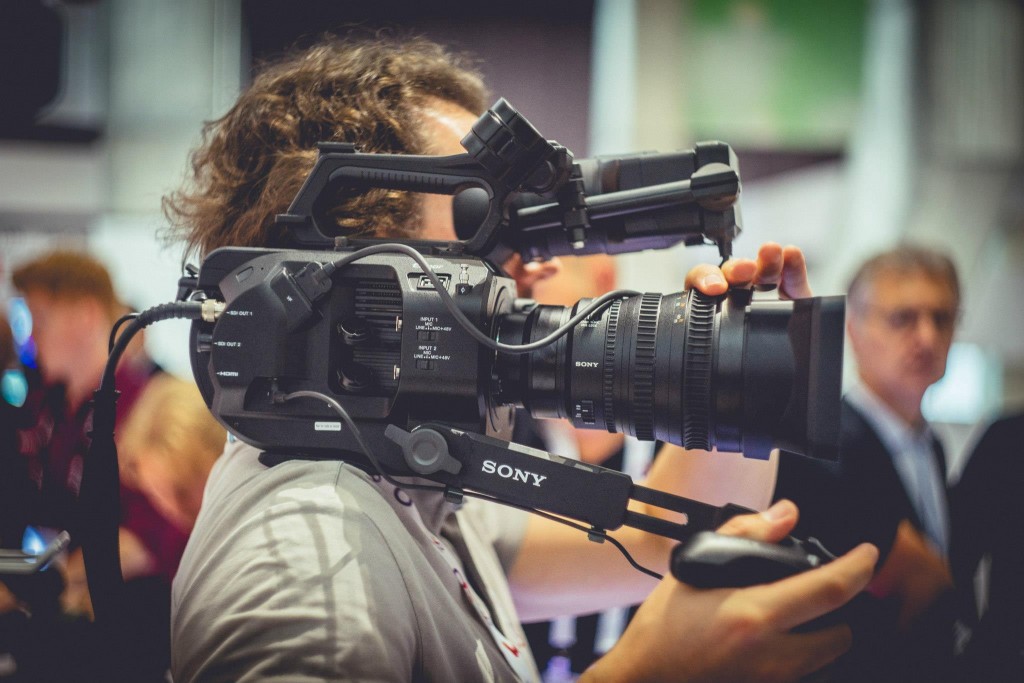 Canon and Nikon
The Canon 7D Mark II and Nikon D750 look to be solid evolutions of best selling DSLRs but very little in the way of new features for video users, or really much in the way of improved video quality. Both the 7D Mark II and D750 are rendered obsolete on video specs by the Sony A7S and Panasonic GH4, but nevertheless it will be interesting to at least put my hands on them and to see what they're capable of in good old line-skipped HD. Canon are rumoured to have a new high end compact ready for release, the GX7 but again for video, the Panasonic LX100 will be the better camera. It's extremely unlikely Canon will announce any video related cameras at the show, like a 1D C Mark II, a 5D C or a C300 successor in the Cinema EOS range because the time to have done that was last Friday at IBC!
See you in Cologne!