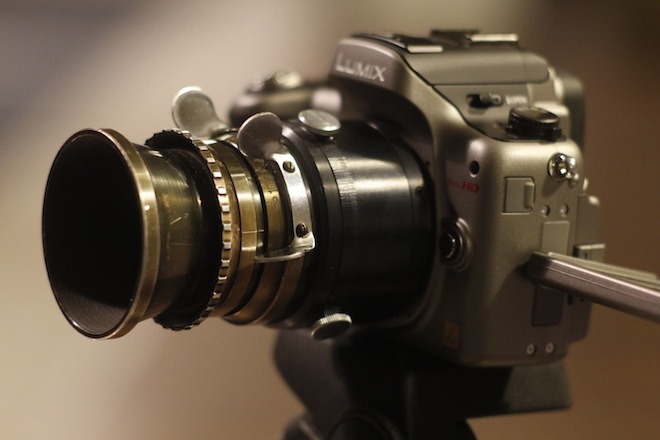 (Links to buy on eBay are at foot of article)
It's easy to forget that Russia used to be a real technological force in the world, with some of the best engineers and scientists on Earth, huge natural raw material resources, massive labour forces…
And some very serious military men intent on filming communist propaganda. A bit like how China is today.
Anyway – my first foray into Russian cinema primes (which you can read and watch here) went well. I picked up a LOMO OKC 35mm F2 for next to nothing and it performed like a Cooke S4i. Safe to say it was worth buying another one, so I picked up a LOMO OKC-1-50-1 F2 for $85.
Designed for the Super35mm motion picture standard (similar to APS-C sensors in size), this LOMO easily out-performs my Zeiss 50mm F1.7, and has a more characterful cinematic image.
I am using this on my GH2 with Ciecio7's adapter for OCT18 to Micro 4/3rds. The lens slides into the adapter and thumbscrews hold it in place, but be careful not to tighten these too much since it tightens the focussing mechanism, which on these old lenses is quite crude, resembling how a light bulb screws into a socket. In fact, if you bring focus too close, the lens pops out of it's barrel! It's not a real issue, but it amuses me.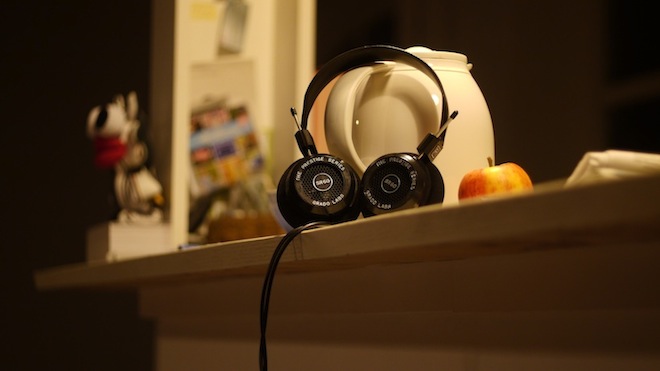 First thing that strikes me is the sharpness and colour… both well above average. Then I realise just how clean the image is… much less purple fringing than on my Zeiss, which is itself a decent lens. Check out these 1-1 crops from the image above.
Download crop – Zeiss 50mm F1.7
Download crop – Lomo OKC 50mm F2
The adapter is currently out of stock with Ciecio7 (and he's currently the only guy makes any). But be assured they'll be back up soon. Mine was around the $120 mark and is great quality.
For Canon users, I am going to look into the LOMO OCT19 mount lenses instead of these, which are OCT18 and require a short flange back distance which only mirrorless cameras can give us. The OCT19 lenses have a larger flange back distance as far as I'm aware and do adapt. One would be beautiful on the 60D and may even cover the 5D Mark II, although on full frame the edges would probably be a bit soft and bokeh would be radial – like a c-mount lens on Micro 4/3rds… actually wait, that's quite a cool feature.
These Russian lenses are like an undiscovered treasure trove, but please do not buy indiscriminately, or pay over the odds for something which may not even be much good! I myself am in the early days of exploring these lenses and I've hit lucky with the OKC-1-50-1 and OKC-1-35-1 – these are currently the ONLY ones I recommend, because I haven't tried the others. There are other interesting options (including 16mm Russian cine lenses believe it or not) but for some there are no adapters and some lenses might not be quite up to the standards of the 50mm and 35mm, and there are SO MANY different types! So buyer beware.
MoscowPhoto currently has 4 of these lenses on eBay for just $100 plus $12 international shipping. These are the same as mine. The links are:
LOMO OKC1-50-1 50mm F2 – Buy it now (1)

LOMO OKC1-50-1 50mm F2 – Buy it now (2)

LOMO OKC1-50-1 50mm F2 – Buy it now (3)

LOMO OKC1-50-1 50mm F2 – Buy it now (4)