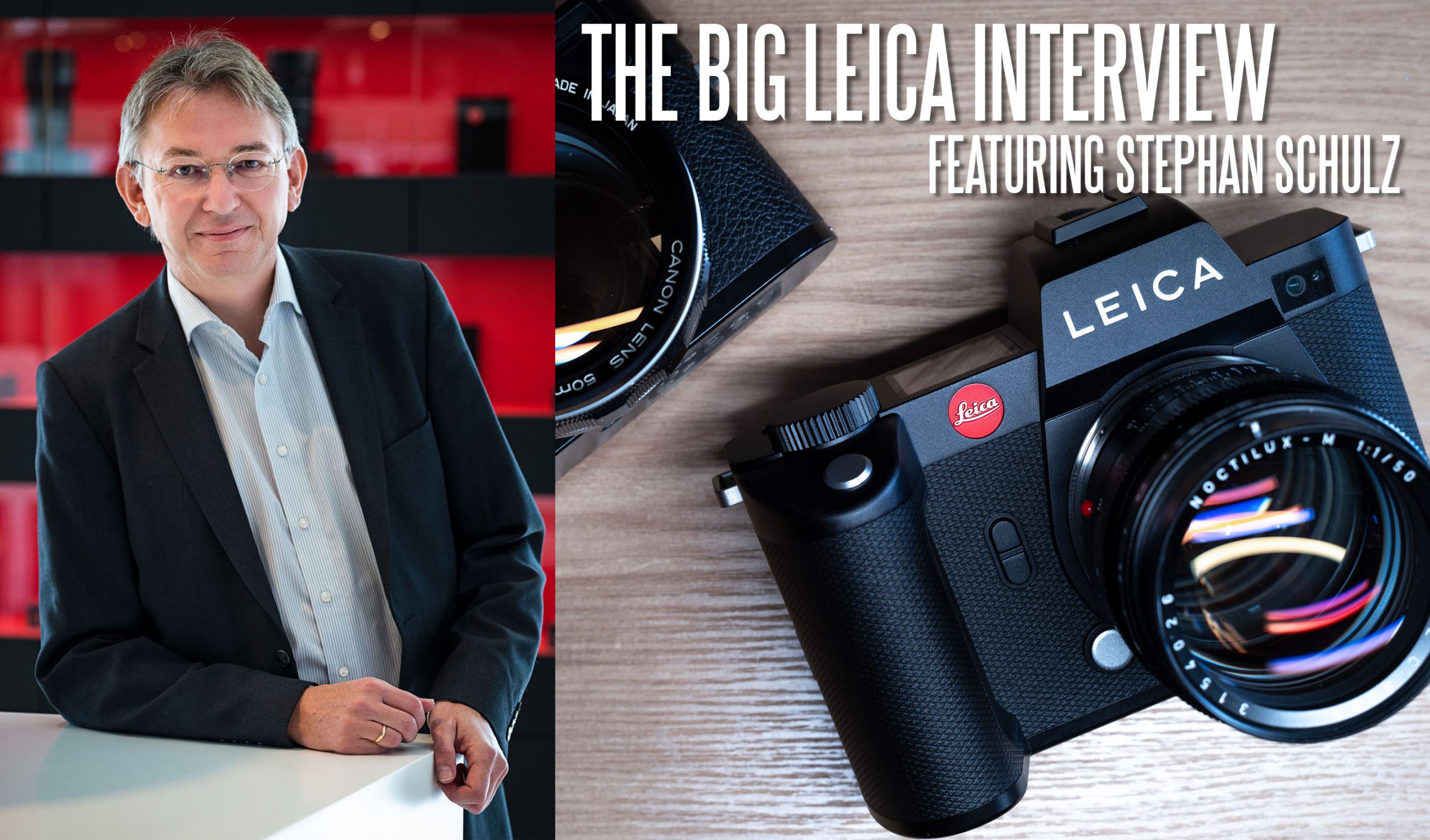 When I began shooting with my own Leica SL2 earlier this year, I found a lot to like about the high-spec mirrorless camera for filmmaking, and of course the SL2 is superb for photography. However, the battery power management has prevented shooting in 4K and 5K reliably, varying depending on the type of lenses used. After making Leica aware of this issue, Leica's Head of Product Management, Professional Photo System and co-designer of the SL2 Stephan Schulz has been on my case and I have been on his!
The good news is that Leica are investigating the possibility of a firmware update to alleviate the problem and I will be carrying out testing duties for Leica on the video side going forward.
The Leica SL2 battery grip is on the way from Wetzlar and could offer an instant solution, but this needs to be tested. Here we hear directly from Stephan at Leica Camera AG, in this exclusive interview on EOSHD…
Andrew: Can we detail a little bit of what the power management system does in the SL2 and how the battery grip may help with 4K recording limits?
Stephan: Priority for Leica cameras is to secure safe operation regarding recording of data. We like to avoid any risks for data loss. Power management of SL2 takes that into consideration by differentiating the power management depending on the operating mode selected. For the modes with lower power requirement the camera enables the user to have a longer safe running time than with the modes that have very high power consumption. The camera offers the user the possibility, to add the vertical handgrip with a second battery. This will support especially the modes with higher power consumption. Another way to extend the operation time is external power supply via the USB-C connector. Especially videographers, that work more stationary with a tripod do find this option very convenient.
Andrew Reid notes: It is good to know Leica may have some solutions for the 4K lock-out power issues. Stephan explained in a phone call that current resistance in the SL2 battery grip with two batteries is halved compared to one battery – so this is certainly something to add into the mix and test. Ideally, this, as well as the extra capacity offered by the grip may help alleviate the problem until a long-term firmware or battery solution can be found.
The SL2's power consumption isn't determined by the camera body only – a number of lenses need to be tested. With Leica's own lenses and some of Sigma's L-mount lenses such as the 45mm F2.8 with lower power stepping motor AF technology, the SL2 can record in the most power-hungry 4K video modes until the battery goes down to 25% charge remaining. However a meter which ends at 25% isn't really a very reliable indicator for pro video work, so this is something I have asked Leica to look at in any possible firmware update.
Certain lenses like the Panasonic 50mm F1.4 S Pro L Mount lens trip the SL2 at the 80% battery mark, where it will alert the user with a message saying 4K cannot be recorded. The Sigma MC-21 also appears to have high power consumption and prevents 4K recording immediately when attached to the SL2 – even with a freshly charged battery at 100% full. Stephan explained to me that this might be a bug and this all needs careful investigation both at Leica, at Sigma and at Panasonic. In the meantime, for Canon EF users the Novoflex EF adapter fairs better with 4K recording available until the 25% mark. With manual focus lenses such as Leica M mount and others without electronic contacts, the Leica SL2 will usually go on recording in 4K and continuous burst mode until the battery is down to approximately 20% charge remaining. Needless to say, please be aware you will need quite a few spare batteries to get through a long shoot.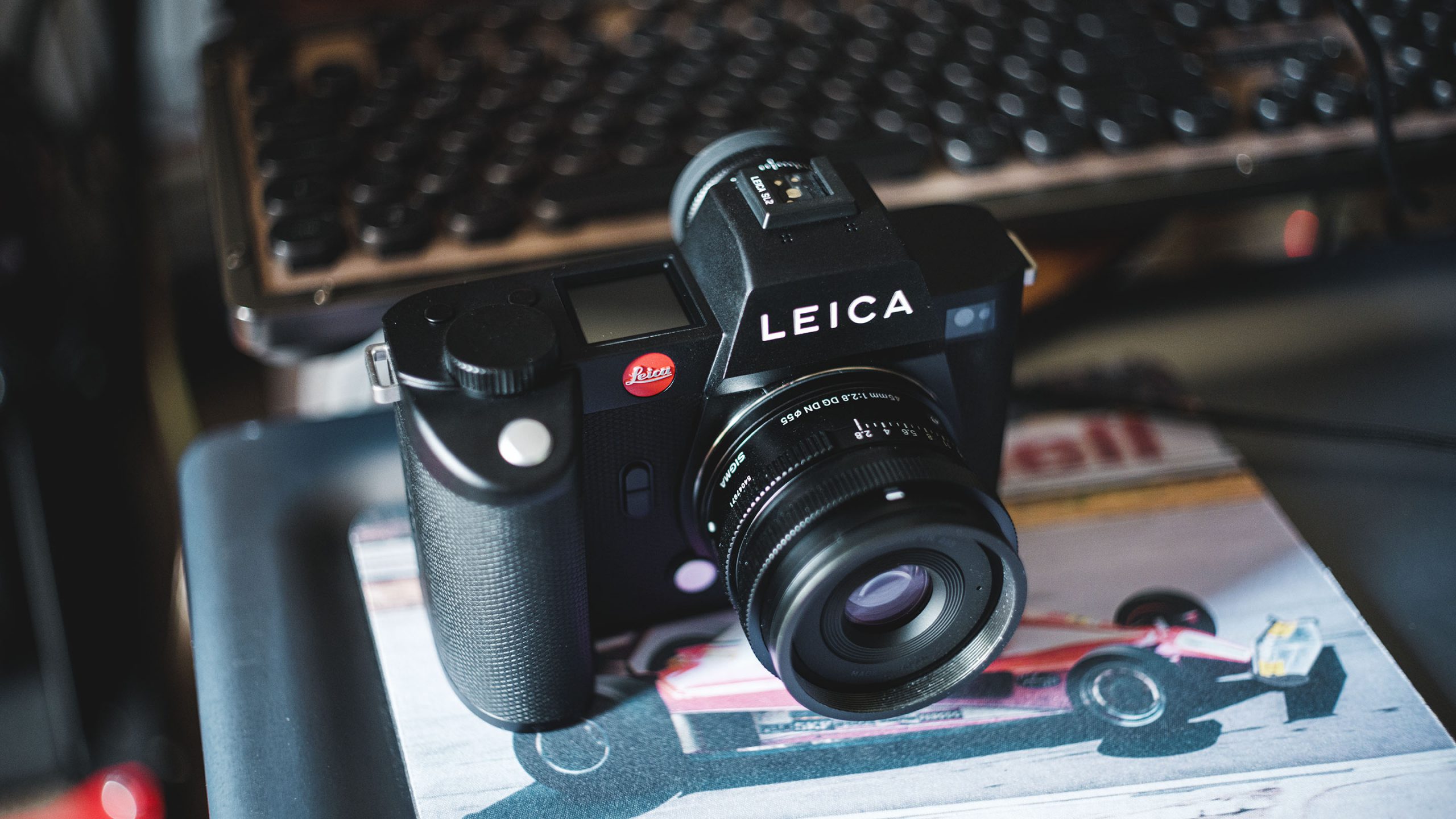 Above: The Leica SL2 is a beautifully compact mirrorless camera and 4K recording works with full-time autofocus with native L mount lenses – one of the best value for money lenses is the Sigma 45mm F2.8 DG L-mount lens seen here.
Q: The minimalist control layout appeals to me on the SL2, besides the speed, build quality and EVF. When it comes to the video side, what were the main objectives for Leica and who is the camera aimed at?
A: Leica Camera started to make autofocus cameras, that stand their job for professional use with the introduction of the Leica S-System with the Leica S2, presented at Photokina 2008. Since the concept phase of this system we are constantly in close contact with commercial photographers around the globe. Already after 2010 we identified, that more and more photographers have to deliver not only still photography, but video content as well. At this time this was for them only possible by renting a professional cine camera including operator. Camera operation and workflow for movie production vs. camera operation and workflow for digital photography was very different and mostly not easy to handle for photographers.
Our vision was, to deliver products that deliver video footage with image quality almost on professional cine camera level, but with a more photographic look. And to put it into a small camera package that allows photographers to operate it by themselves and to avoid to have to use different eqiupment for still and video. The target was to put instruments into the photographers hand, that deliver consistent IQ and look for still and video. We realized this vision first time in 2015 with the introduction of Leica S(Typ 007) and Leica SL in second half of 2015.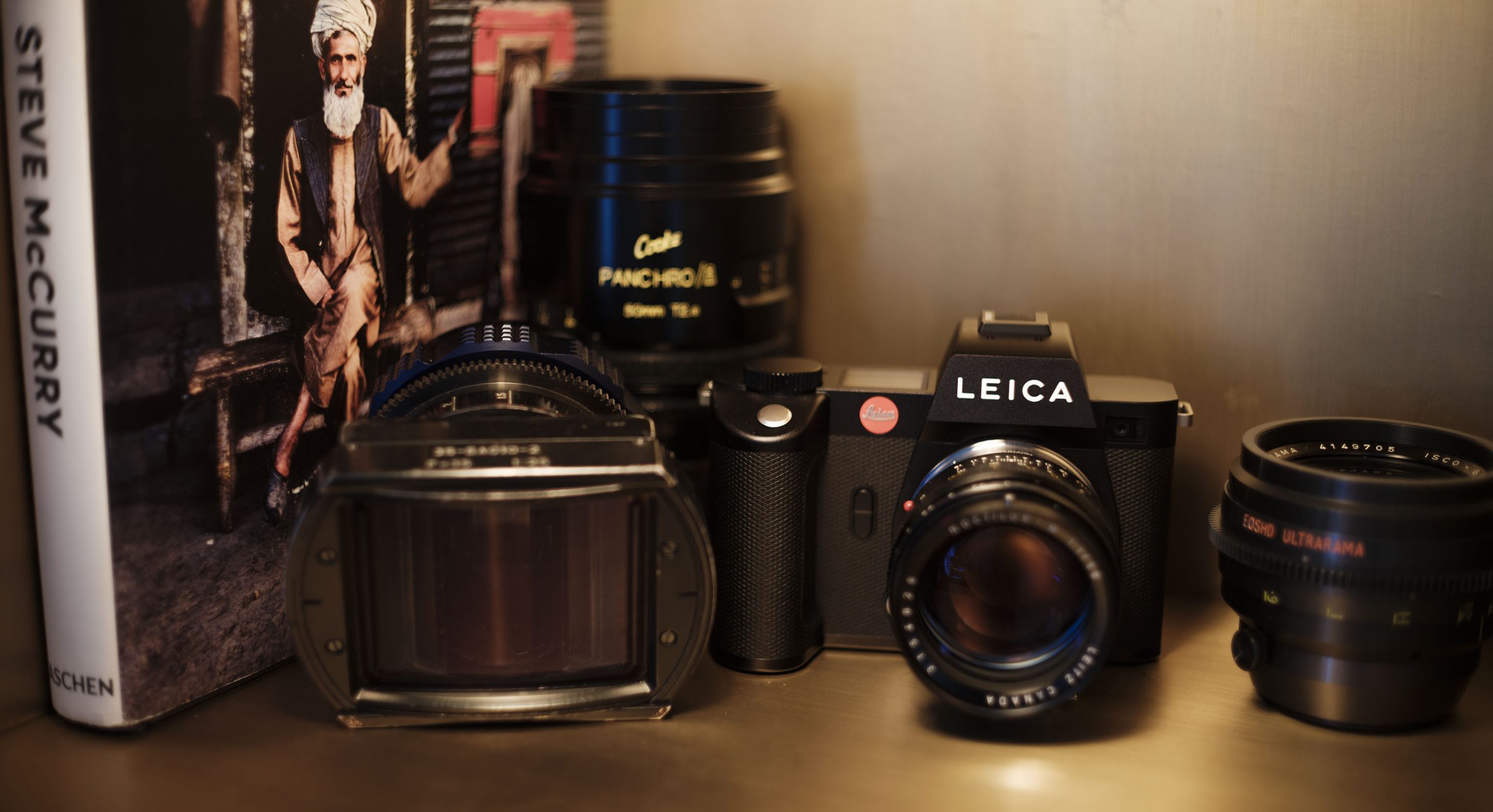 This kind of product philosophy does serve professionals as well as experienced photo enthusiast, because they both have the challenge to find their way into video production, without being willing or able to invest in a second system, that would be dedicated for video only. And both target groups do not accept average results, only a top level quality result is acceptable for them.
Beyond that, as a second priority, we have always the ambition to produce photo cameras, that could even used in professional cine productions as B-camera. Due to our sister company Leitz Cine we do have close contact to this target group as well, so the SL cameras and especially the new Leica SL2 can be used with PL-Mount cine lenses as well, resulting in outstanding and unique image rendering quality. Especially for this target group we added the "Cine" Mode to our SL2 camera, that could work as well for photographers, that have built up their knowledge about the rules of professional filming.
The new SL2 is primarily designed regarding maximizing internal data handling capability, so that 35 mm full frame 4k Video with 10 Bit /4:2:2 can be recorded inside the camera with no additional accessories necessary. There is no smaller and more compact photo camera solution in the market, that can deliver such a performance.
Q: Steve McCurry was an early SL2 user. I am sure he had an input into the final camera, but can you tell me a little bit about how you deal with user feedback at Leica and how it some of it gets priority, as well as implementation in the design process and firmware update programme?
A: As in the beginning mentioned, we do develop our products in close contacts with professional users, and taking requirements of experienced photo-enthusiasts into consideration as well. Both groups add with their requirements up in a synergistic way. We follow the ideas with firmware updates regularly (for example Leica SL did get an update this year for the L-Log curve to match with SL2, although the camera is out of production and sales since second half of 2019). On the other side we have to maintain the stability of the camera firmware as first priority. Every addition of functions or change of operation scheme has the risk of implementing difficult to detect bugs. So we always collect the requirements, valuate the customer benefit and make an analysis regarding the risks of the implementation. That means, updates need always a period of time, to get mature for the market.
Q: What is the thinking behind the 4:3 video mode in the SL2, which shoots at 4992 x 3744? Also, what are the challenges of manufacturing a modern anamorphic cinema lens? Nothing like the old German adapters such as the famous Iscorama exist today. (See https://www.eoshd.com/anamorphic/shooting-gorilla-style-in-berlin-with-iscorama-54-and-blackmagic-cinema-camera/)
A: We implemented this mode [5K in 4:3 aspect ratio] to SL2, because it enables our customers to make their first experience with anamorphic cine lenses. There is a wide choice of S35 PL-Mount lenses in the market available, that can be used for this capturing format.
Leica Camera AG has no special experience in designing anamorphic lenses. We know from our colleagues from Leitz Cine, that some of the modern lenses, lauched by other manufacturers some years ago did deliver technical perfect image quality and did fail in the market due to that fact. We know that there are traditional designed anamorphic lenses, that are still very popular in the movie community.
That means, the main challenge is not only technical, but to put the requirements of creative people into consideration in the right way.
Q: To help the acceptance of the SL2 as a video tool, I think it would be useful to have a B-camera model to support it. Are there any plans for a firmware update to make the Leica CL more useful for that purpose, with V-LOG and 4K 24p (rather than only 4K 30p)?
A: There are currently no plans to update Leica CL with such a mode. But the former Leica SL could be used for such a purpose. It did get with firmware 3.7 the same new optimized L-Log curve as the new SL2. This camera is still, despite its introduction in 2015 on a level regarding the image quality of the footage, that it is superior to some later introduced cameras of other manufacturers.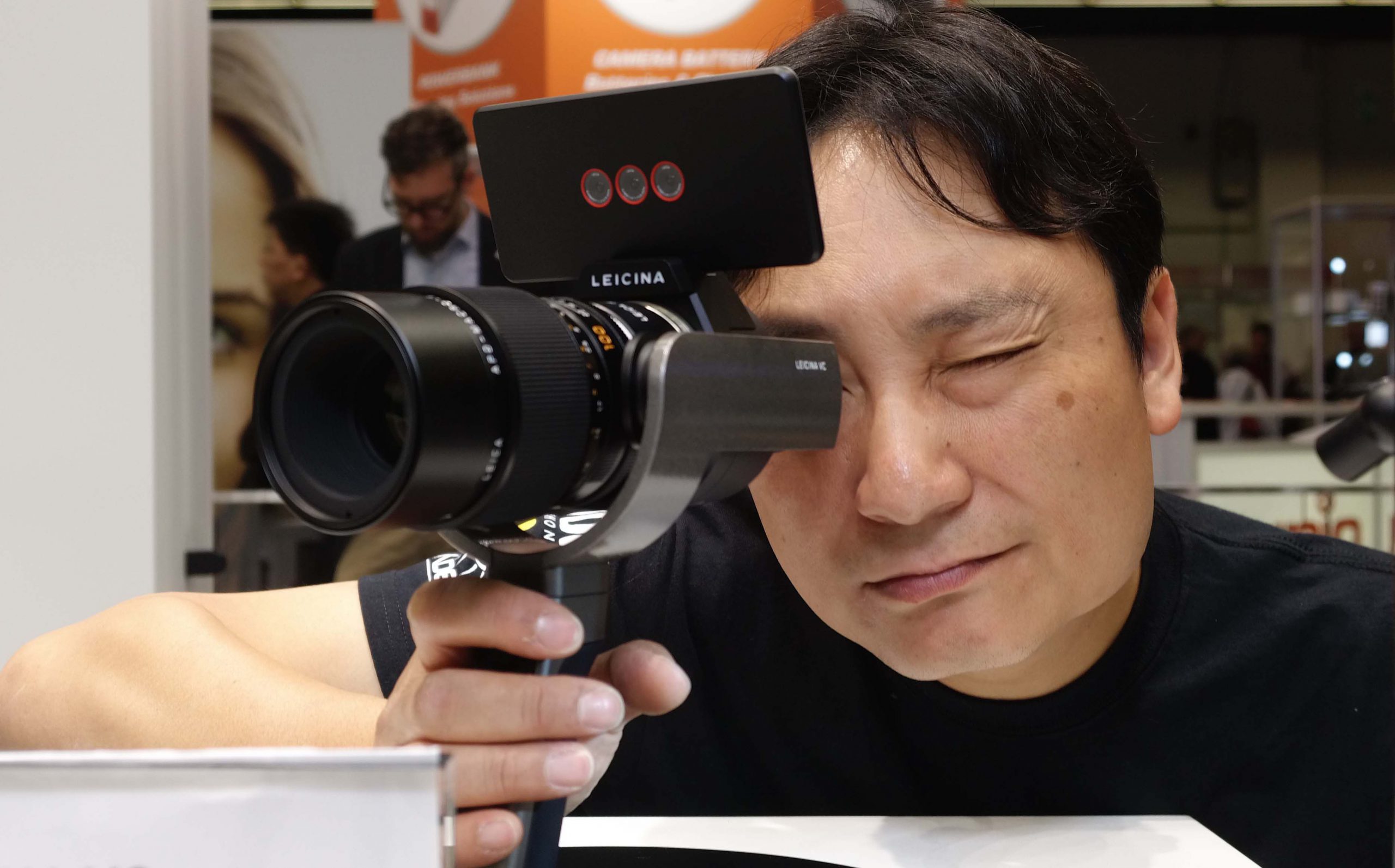 Q: At Photokina 2016, Leica showed a concept cinema camera modelled on the old Leicina. What happened to this? Can you tell me a bit about the thinking behind this model?
A: This idea was basically a kind of electronic directors viewfinder, combining a simple full frame video capturing device with a smartphone concept as display and operation center. Currently we do not work on such a product.
Q: If there were to be a professional cinema camera using L-mount, would Leica look to maintain the size advantages of the SL2 or Panasonic S1H, or do you feel the market prefers a much larger camera?
A: We know, that the A production cameras for movie production need to be bigger. One reason is the need for heat dissipation, other reasons is the need for plenty connectors, professional SDI interfaces etc.
The Leica L-Mount could contribute with a change to electronically controlled lenses, making perfect image quality accessible at lower cost than traditional cine lenses. But we think, this could be a long way to get acceptance in the community for such a change from PL to L-Mount. We think, L-Mount is the perfect basis for such a move to an up to date interface standard, that is future proof.
Q: Will Leica be following Panasonic's lead and providing external ProRes RAW with Atomos for the SL2?
A: Panasonics approach is to use full 6k resolution for 35 mm full frame recording, 4k resolution for S35 format recording. That makes sense with a 24 MPix full frame sensor, because the camera can transfer pixel data without interpolation to the Atomos recorder. This could result in footage, that has a little more headroom for postproduction, by generating a large amount of data.
For the Leica SL2 with a 47 MPix Sensor such an option would need pixel interpolation inside the camera to prepare the signal for HDMI output. Such an approach would result in inferior image quality vs. 10 Bit 4:2:2 L-Log recording inside the camera, because RAW data has only one channel colour information. It would not really represent the idea of RAW recording.
Additionally, it would double almost size and weight of the complete unit due to the recorder that is needed and the data amount would be much higher. It will make postproduction more difficult without image quality advantage. For SL2 we are not going not develop such an option.
Q: The Sigma Fp has an innovative 4K RAW mode to UHS-II card – would something like this be possible in the SL2?
A: Sigma fp does have 4k 8Bit internal recording on UHS-II card for S35 format*. We have learned after introduction of our first SL camera, that customers would like to capture on the full 35 mm format, internal 10 Bit, when they decide to go with a full-frame camera. So, we do not see a customer benefit in such a mode. RAW is a strong marketing argument, but if the implementation is not done in a similar way than in professional cine cameras, it may result in finally no advantage for practical use. On top of that as already mentioned in the previous question, a 47 MPix sensor will deliver better results, when signal handling is completely done on a classical 4:2:2 YCrCb 10 Bit L-Log 4K Output. So, we do not see a customer benefit in such a mode for our SL2 camera concept.
Andrew Reid notes:  *On the Sigma Fp, internal 8bit 4K RAW can be either full frame or S35 crop format, as can the external 10bit and 12bit 4K RAW to a SSD connected via USB C. However, to get from a 6K RAW sensor output to 4K RAW does involve other image quality trade-offs, which I'll explore in a separate article. The same is true for the ProRes RAW output of the Nikon Z6 with the same resolution 24 megapixel, 6K full frame sensor.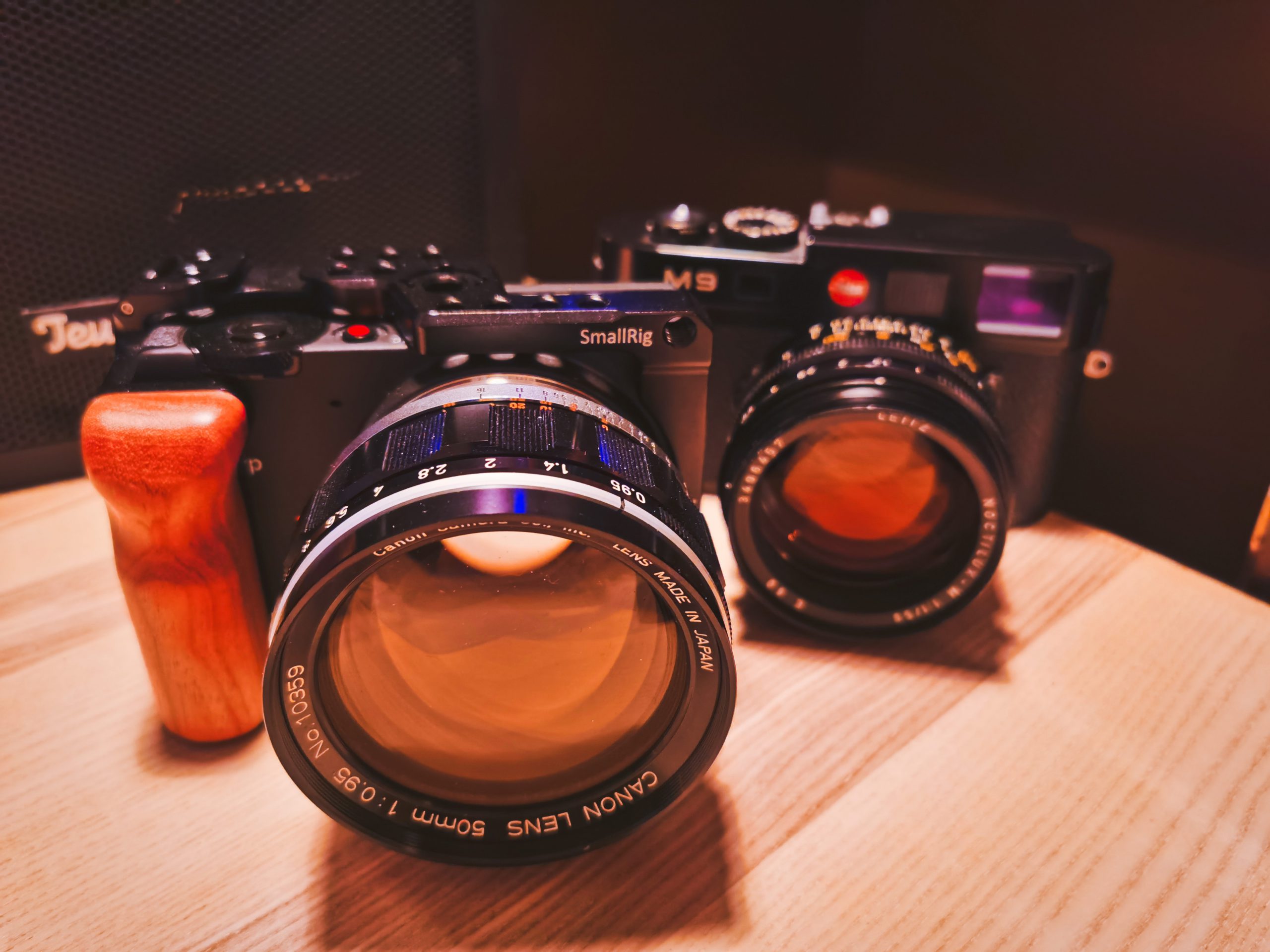 Q: The SL2 physical controls are even more minimalist than the SL. The four Leica S2 (medium format camera) style function buttons around the LCD are gone this time. Can you explain some of the reasoning behind the ergonomic changes to the SL2 and the user profile menu?
A: Our aim is, to make operation as simple and intuitive as possible. And to serve our customers with best cross product line compatibility. We do have a huge amount of customers, that use Leica SL, Leica M or Leica Q in parallel. From this point of view it is logical, to harmonize the user interfaces. We think both solutions (4 buttons as on current Leica S-cameras and former SL cameras) as well as the 3 Button concept of Leica SL2, Q, CL and M are somehow equal. Customer interviews did show to us, that is more a matter of taste to prefer one or the other solution. So, we decided for the 3 button concept, taking into consideration to have some more degrees of freedom for future camera designs. The same is true for the menu structure. We introduced the new "Status monitor" with touch operation in order to get access to most needed functions most easily. This innovation will get implemented in future other product lines as well. That means, unification makes it easier for us to add innovation across all product lines and serves our customers with products that can used in a similar way despite it is an M, SL or any other Leica product.
Andrew Reid notes: I find this very clever, and very interesting. By making a very minimalist standard control scheme, Leica frees up space on future camera bodies for innovative extra controls where required, and at the same time allowing a degree of consistency in terms of fundamental controls and camera menus across different products. German design at its best.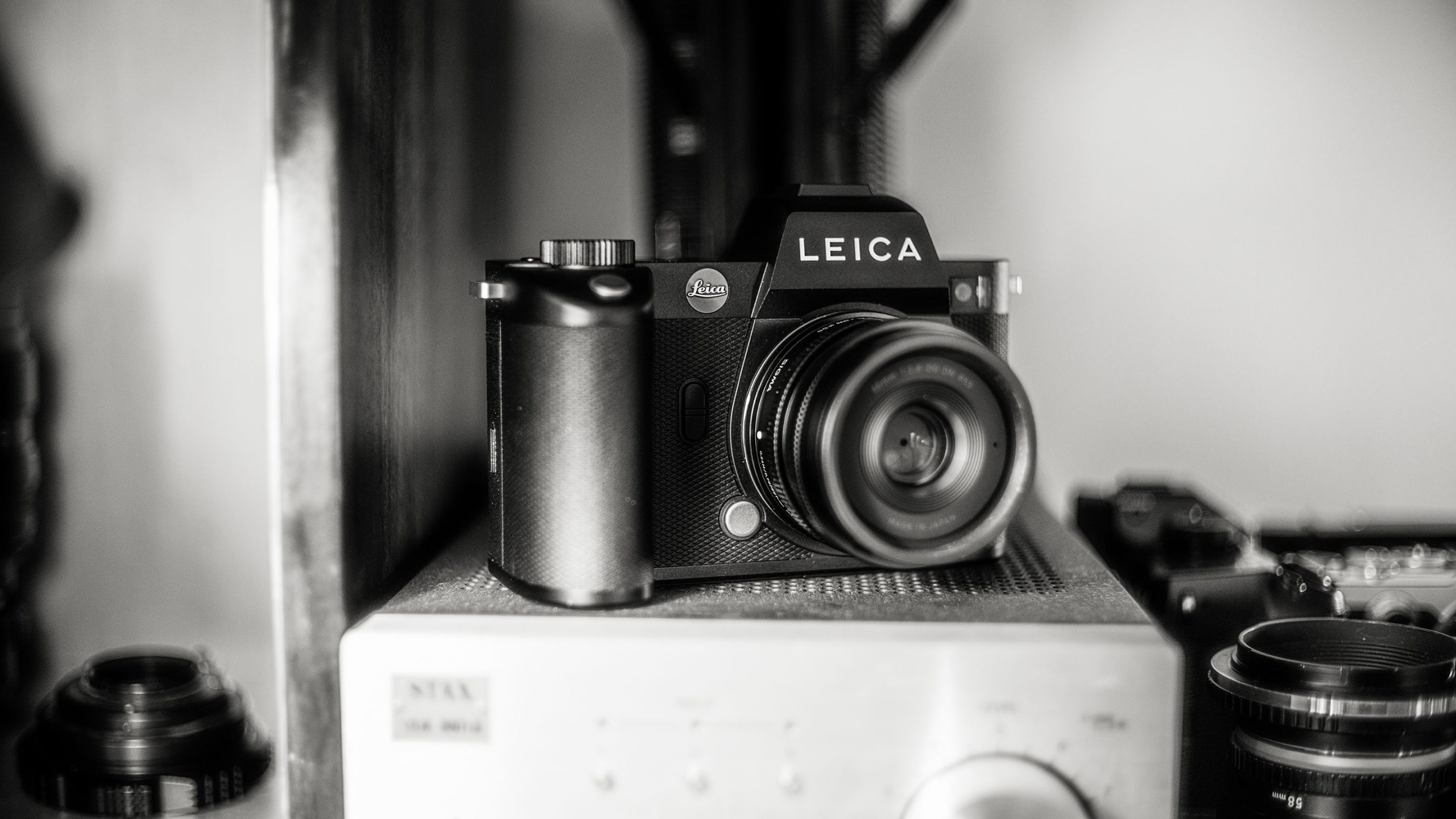 Q: I notice LOG is only available in the 10bit recording modes on the SL2 but now the original SL shoots 8bit 4K with the SL2 LOG format to SD card, could LOG be extended to 4K/60p 8bit for the SL2? Or does Leica still prefer to keep it to 10bit?
A: LOG, if not handled in the right way during recording, could especially with 8 Bit result in footage, that can not anymore converted into a good video quality. Due to that reason we did not foresee 8 Bit recording combined with LOG in order to prevent less experienced users from recording in LOG without being capable to understand the background behind LOG recording. On the other side we got some feedback, that when recording with external recorders users would like to see internal recording with 8 Bit LOG as a kind of proxy file or just in order to grade recordings in order to match with other recording devices. Or they would like to use recording modes, that are available in the camera only in a 8 Bit mode. We could implement the 8 Bit L-Log for SL2 as well, Leica SL is offering this option anyhow.
Andrew Reid notes: Since the internal 4K/60p modes don't support 10bit encoding on the SL2, to have some form of LOG in these modes nevertheless is very important for shot matching in post. For example, if you are shooting a mixture of 4K 60p for slow mo and 24p for normal scenes. I gave Leica my feedback on this and would love to see it in a firmware update.
Q: Regarding the SL2 4K codec options – We have 10bit 4K at 400Mbit (ALL-I) but there is no option for Long GOP recording for smaller file sizes, apart from the 4:3 aspect ratio 5K mode which can record 10bit LOG at 150Mbit Long GOP. Would Leica be open to additional recording options for 4K on the SL2, to reduce file sizes in 10bit?
A: Again, this follows the aim to make the product easy to operate: We have put maximum quality into the 10 Bit MOV formats and maximum compression (with still perfect image quality) into the 8 Bit MP4 formats. All discussions with user (even experienced users) does show us, that it is difficult for them to decide among the many options that are available efficiently. So we did do the decision for them. (Which use cases do you see?)
Andrew Reid notes: For documentary shoots, wildlife, interviews, live events or indeed any shoot featuring long continuous recordings on location space fills up quickly if you have a 400Mbit 4K codec. Even for those who shoot a lot of stills on long travel assignments, if they combine that with top-quality video on the SL2 there'd be a need to carry backup drives and transfer a lot of data. The top quality codec choice on the SL2 is ALL-I 400Mbit, which approaches the same file sizes as the old 4K MJPEG codec on the Canon 1D C. ALL-I requires a high data rate to sustain image quality, because each "I" frame is stored separately and uniquely. A Long GOP codec (IPB) can maintain very good image quality at 150-200Mbit for 10bit 4K. This option would be my preferred choice, and a great middle-ground between the lower bitrate 8bit recording modes and top-end 400Mbit ALL-I mode.
Q: The full frame Leica L mount lenses are all quite large. How about a range of autofocus lenses using the optics of Leica M lenses? Not so much a question, more of a request!
A: First of all I have to say, compared to Leica M lenses all autofocus lenses in the market are quite large. But we have developed the Leica APO-Summicron SL series that has reasonable size and weight, combined with outstanding and unmatched image quality and future proof extremely fast autofocus technology. Mirrorless cameras require another autofocus motor drive concept than D-SLR cameras. Final fine focus positioning is always based on evaluation of detail contrast (this is true as well for cameras with phase detection pixels). That requires drive concepts, that can instantly change the direction of movement with very lightweight focussing elements.
M lenses are mainly focussing as a whole (with some floating elements), that means it is a heavy unit. With current technology there is no fast focus performance possible with such optical concepts. So, the advantage of fast focussing for mirrorless lenses does require different optical designs for the required focus technology, because only one or two elements can be used for focussing. On the other side we can make a lens performance possible based on such concepts, that are almost impossible with more compact designs.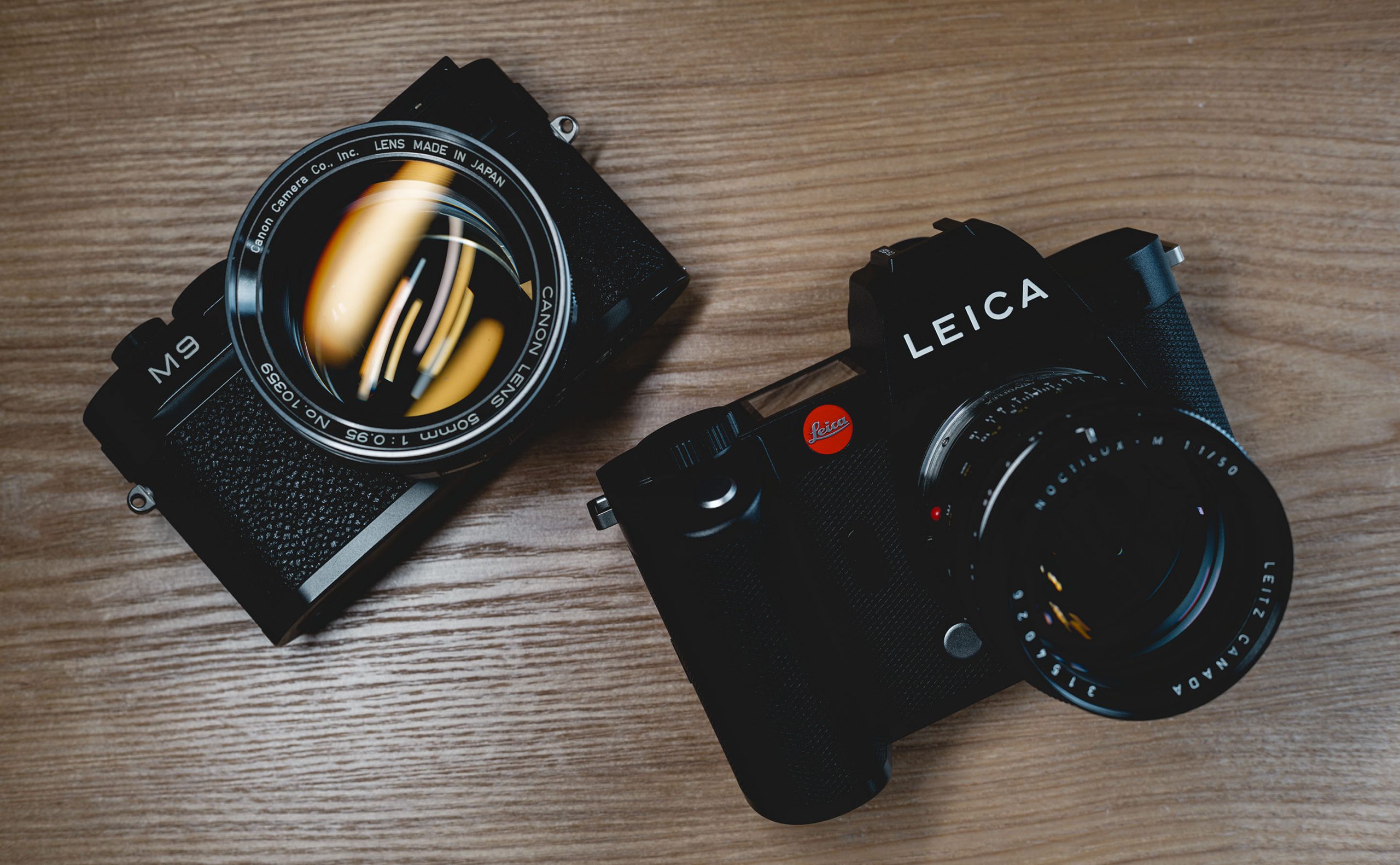 Q: The SL2 has bluetooth, but only for file transfer – would Leica consider opening this up for wider usage scenarios – such as a remote control protocol, for hands-off control of the camera on a gimbal?
A: The Leica SL2 added Bluetooth in addition to Wi-Fi for variety of applications such as remote wake-up or geotagging with the Leica FOTOS app. Both, Bluetooth and Wi-Fi have good reasons to exist in cameras and we consider the opening for wider usage scenarios for both technologies.
Q: Leica has a partnership with Huawei and are leading the smartphone market in camera performance. Is Leica interested in computational photography with large sensor cameras?
A: We do monitor the market and technology for computational imaging closely. We think, there are opportunities for future large sensor cameras, to enhance performance and veratility with computational imaging technologies.
Q: The Leica T features, in my opinion, the most innovative touch screen user interface of any mirrorless camera. Can you tell me about the development of this and some of the rationale behind it?
A: With the first Leica T and the introduction of new a touch interface Leica didn´t just want to adapt its existing camera interfaces and integrate touch operation, but go beyond that and combine the necessary physical camera controls with a modern touch operation the user was already used to by their smartphones and other touch devices.
For the touch control this meant integrating a clean and quick icon based – customizable – menu as well as complete new gesture based controls never been used in traditional cameras before. E.g. swiping left or right switches between stills and video while swiping up or down alternates between shooting and playback modes. The latter one introduced an entire new viewing experience for cameras users – in particular on the big screen the T and following TL models are equipped with.
This all led to a convincing quick and easy operation for the Leica T/TL series which in parts then also found their way into our other more iconic and button control oriented cameras.
Q: What are some of the things the L-mount Alliance can do to encourage a wide ecosystem of third party L-mount products? (Sigma has an SDK for the Fp camera and 3D printer CAD files for cage designers for example)
A: Official L-Mount products can only come from L-Mount Alliance members. L-Mount is a registered trademark of Leica Camera AG and may only be used by licensees. The alliance can grow with additional members and has the potential to overcome the limitations of mono brand lens mounts. L-Mount products use always the unified and commonly developed standards for electronic communication, mechanical construction and optical parameters in order to match perfectly with other L-Mount components.
We do not expect third party products, that are especially dedicated to L-Mount cameras or lenses.
The target of the alliance is, to offfer a range of cameras and lens ecosystem from APS-C to Fullframe, that will be unmatched by any other supplier and give the customer every possible choice within one lens mount system. It protects the customer investments on a long term basis with a lot of choices to expand the equipment at any time without need to change to another system.
Andrew Reid notes: Thank you Stephan for taking this time for the interview and best of luck for the reopening of Wetzlar now that Germany comes out of lockdown.