This Japanese test is quite revealing. Rolling shutter is reduced by half.
http://vimeo.com/38055013
(Please download the original 5D 1080p file, it only streams in 720p. No artistic value. Not representative of final firmware. No salesman will call.)
Looks like someone didn't get the memo!
In the last few hours the first 90Mbit 1080p Quicktime file was made available from a pre-production 5D Mark III.
The subject matter is mundane but finally we get to see what the true resolution of this camera is like.
The test is shot at ISO 3600. Here's my verdict…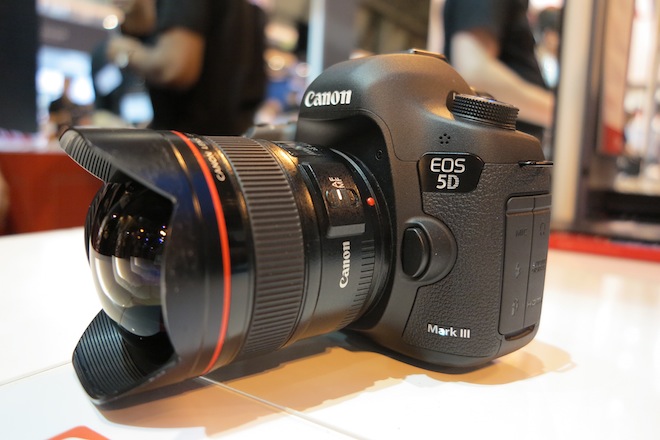 I was able to try out the 5D Mark III for myself today in the UK at the Focus On Imaging show. I also had a talk to one of Canon's technicians about sensor downscaling, HDMI output and more.
Is it truly the big improvement on the 5D Mark II for video everybody is hoping for?
I also got my hands on a Nikon D800 and Fuji X Pro, more on those after the break…