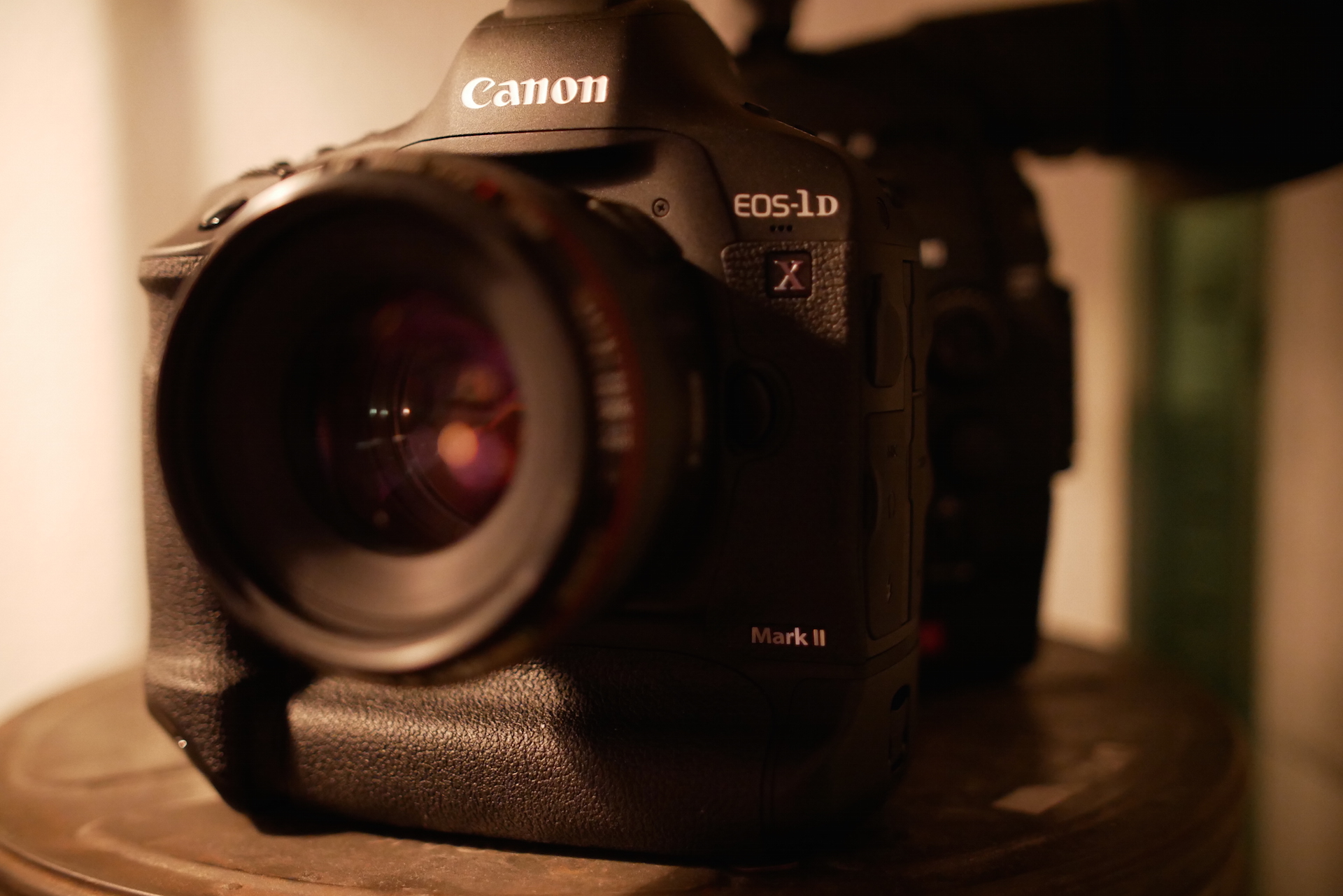 Canon have made the biggest step forward with their DSLR technology in 2016 than I've seen since 2009's 5D Mark II.
It isn't the 5D Mark IV that has excited me so much as the 1D X Mark II, a camera that will see out the next 6 years as the benchmark for others to follow.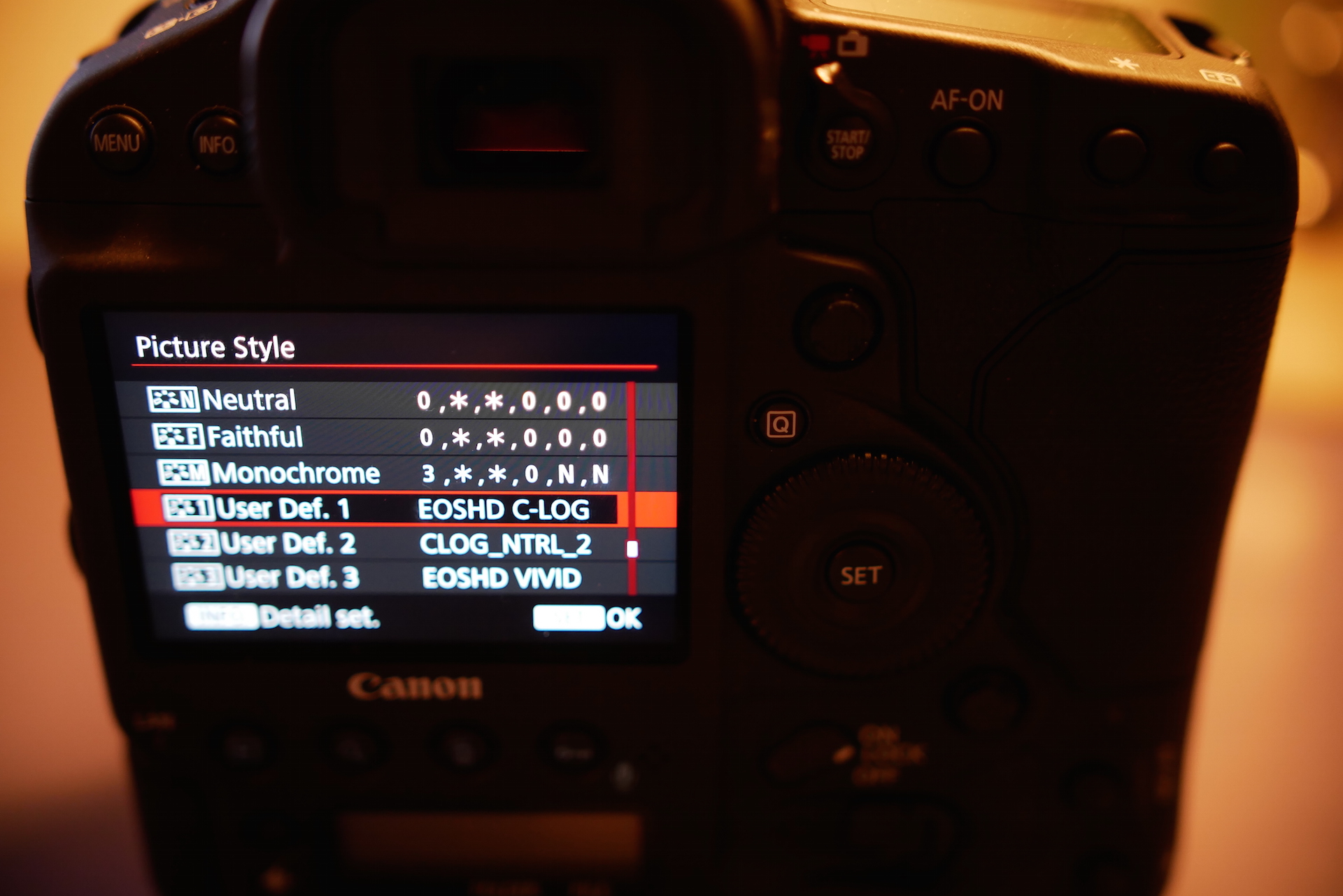 Let's get the cards out on the table straight away.
I have decided to sell my Sony gear.
5 reasons.
Colour. Canon's straight out of the camera results are hands down the best for flattering skintones. It isn't just the colour science, but the whole package that just works. The best automatic white balance on the market. The widest and most capable range of custom picture profiles. The ability to add a custom LOG curve with EOSHD C-LOG. I was the first to admit that the lack of Canon LOG put me off buying the 1D X Mark II but the results I've been getting with my own C-LOG confirm time and time again that this camera is as much a 1D C Mark II as it is a 1D X successor. The image is hands down better than the A7S II and more 'alive'.
Focus. Along with the choice of lens and colour grading, focus is up there in tipping the balance as to whether a shot succeeds or not. Dual Pixel AF is a revelation on a full frame sensor, for the first time. No longer do you need to be constantly on the edge of worrying about focus. It gives you complete confidence that it will pull focus on your behalf reliably and predictably in all conditions even near darkness, with all lenses. The A6500 and A7R II try to do this but require investment to the tune of $4000+ in Sony E-mount lenses with AF. Even after all that investment, the results of AF are unpredictable.
Sony's short shelf life. Canon and Panasonic do not chop and change with their high end models like the GH4 and 1D X. Keeping on Sony's cutting edge was bleeding my wallet dry. When I bought the A7R II because of the incredible video specs I was expecting the A7S II afterwards but why not release them at the same time and let us choose just ONE? Likewise when I invested – key word invested – in the A6300, had I known Sony would roll out the A6500 a few months later I would never have spent money on it. One should rarely wait to buy the tool you need, because there's forever something newer round the corner, but it seems like every 6 months Sony make your last purchase a complete waste of money.
Cost. Since I fell for so many Sony camera – be it the FS5 or A6300 – and since it appears Canon would rather you used the money for just one of their cameras, not 12, the idea of one body to rule them all became more and more appealing to me, just so I could get off this crazy merry-go-round of rapid fire updates. These updates from Sony are progressively more expensive and mainly fix aspects of the previous model that shouldn't have been missing or broken in the first place. By no means is the 1D X Mark II cheap to begin with but by stepping up to a $6k camera rather than buying 3 lower priced bodies from others, I have ended up far more confident in performance and reliability.
Stills. So many people sling around the well worn argument 'why don't you just get a camcorder'. They just don't understand how important it is for some people to have high performance RAW photos and video in one body. It is why the Panasonic GH4 and those models before it sold so well. You cannot bring a Sony FS5 to a stills shoot. Even if you pulled JPEGs from the 4K you would be hindered by the ergonomics and manual focus. Most people aside from Leica and vintage lens users do NOT predominantly go for manual focus on a paid stills shoot. It's just too slow.
Of course there are specs and numbers based reasons for why the 1D X Mark II is now my main camera. 4K 60fps, full frame 120fps without a crop, 16fps continuous shooting rate, pro-level build quality and weather sealing. But the ergonomics are a big part of the story too. Canon have gone from lagging seriously behind mirrorless cameras with their implementation of live view, to leading the field with the 1D X Mark II. The screen has an incredibly fast refresh rate, pin sharp focus assist, touch screen AF abilities, a simple switch to go between stills and movie mode, barely any shutter blackout or delay and seamless operation in general. The only thing it lacks over a mirrorless camera in live view which I miss, is an articulated screen. And that was never going to happen to a pro-DSLR body of this build quality.
Let's start the review proper now, with colour and the codec.
Sony and Panasonic tend to go for a lab-based accuracy for colour which is well suited to shooting in a lab but not much use in the real world.
What are they doing up at Sony HQ in Japan? Are they shooting dolls and baskets of bananas? Is it an Ex-Machina style compound filled with androids?
I can safely say that when it comes to real subjects, Canon has the most subjectively pleasing colour science 'je ne sais quoi' going on out of any manufacturer, something we hear a lot about online and from shooters of all kinds on both sides of the stills / video world.
My example here is an exaggerated difference as it is my own custom stylised profile (available here along with C-LOG) versus Sony's standard default – but the fact remains nobody liked the dead look of the default Sony colour and you cannot add my EOSHD Film Profile to a Sony camera.
Susanna was basking in magic hour sunlight and the Canon shot captured it. The Sony did not.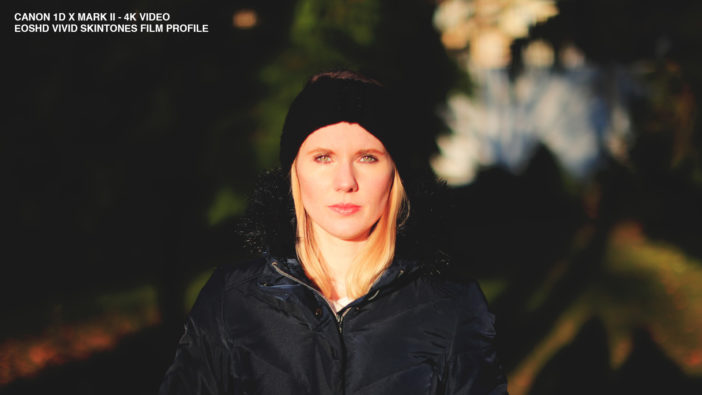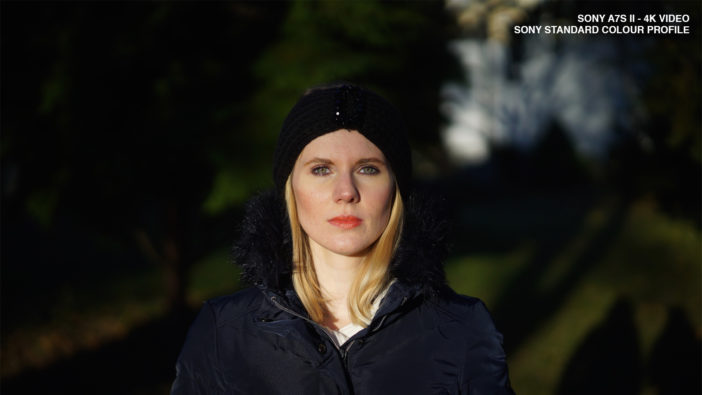 Again the same warm, flattering results from the Canon 1D X Mark II were seen in the 20MP stills –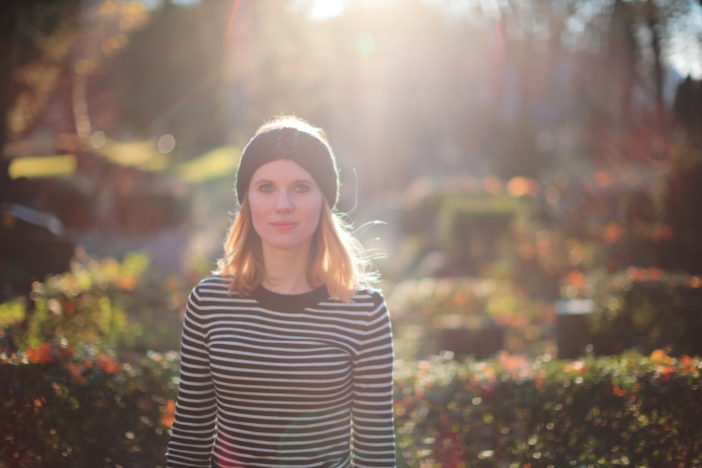 Compared to the same shot on the Sony A7S II taken at exactly the same time of day in the same light – clinical!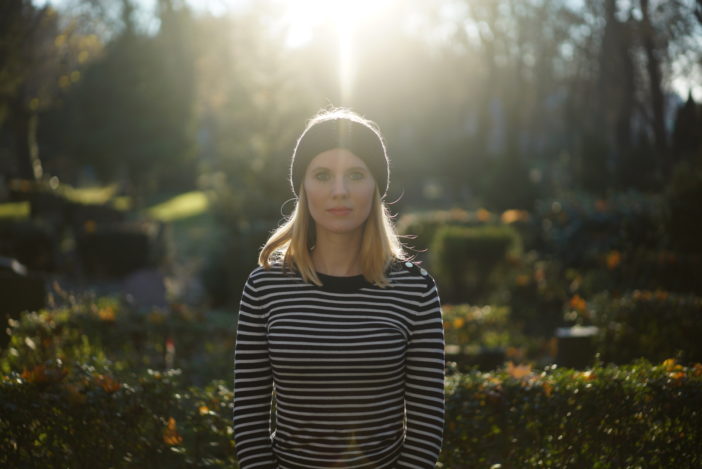 Sony seem to go for a hyper revealing clinical look to faces and skin. You may say that the 1D X Mark II has too much magenta but I don't agree – skin should have a warm vitality to it and if you're shooting a zombie film it's easy enough to turn the saturation down.
Of course you can apply your own grade to S-LOG on the A7S II / A7R II but again it is more work, more time – and still never reaches the level of satisfaction I get time and time again with my EOSHD Film Profiles on the 1D X Mark II.
Panasonic are better with colour, but Sony trail the entire pack. Here's the Panasonic GX85 on the standard picture profile for reference, which I think is a very decent job and a big improvement on the GH2 days: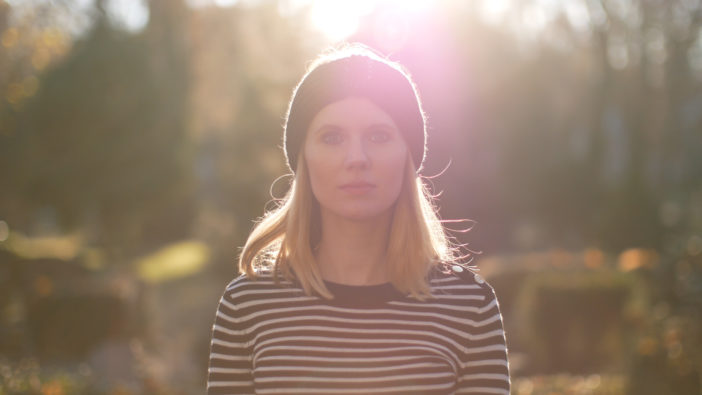 4K RAW video has not yet graced stills camera (despite the advent of CFast 2.0 – not to mention Magic Lantern!)
Therefore the look of colour straight off the card and in particular the JPEG engine, codec and white balance all play a key role for video.
That's why "The Great JPEG Shootout" from The Camera Store TV is so relevant for 4K as well.
Here Chris and Jordan did a lengthy real-world test of colour science, using a range of people in the feedback chain to correlate results.
They did not use the 1D X Mark II but the 80D but the Canon colour science is standardised and so are the picture styles. On the Sony A7S II and A7R II the profiles aren't standardised and look slightly different between the two cameras, ditto between the A7S and A6300. On the 1D X Mark II both JPEGs and 4K video use the same 4:2:2 image pipeline and picture styles so you can bet JPEG performance is relevant for 4K video not just photography.
A more emotional feel
I think the overall feel of a camera and the material it can produce has become more of a differentiating factor in 2016. That's because dynamic range and resolution have been levelled out quite evenly since the advent of 4K video and high performance CMOS sensors. We now have more resolution and sharpness than we know what to do with and an acceptable 12-stops-ish of dynamic range on anything from a $500 Panasonic GX85 to a $6000 Nikon D5. Yet there are VAST differences in ergonomics and overall image 'feel' between all the new cameras being released.
A lot of that has to do with the complex interplay between lens ranges and sensor size and a host of other stuff. Very little of it is down to the traditional pixel peeping of yore.
Moire and aliasing too is pretty much at similar levels on all the 4K cameras and rolling shutter has been universally awful… until now. The 1D X Mark II as it turns out has the least rolling shutter distortion of any of the full frame cameras to date, especially at high frame rates.
I'll be doing a more in-depth A/B comparison of the video quality from the 1D X Mark II vs the Panasonic GH4, Sony A7S II, Canon C500, 1D C and Samsung NX1 in the next part.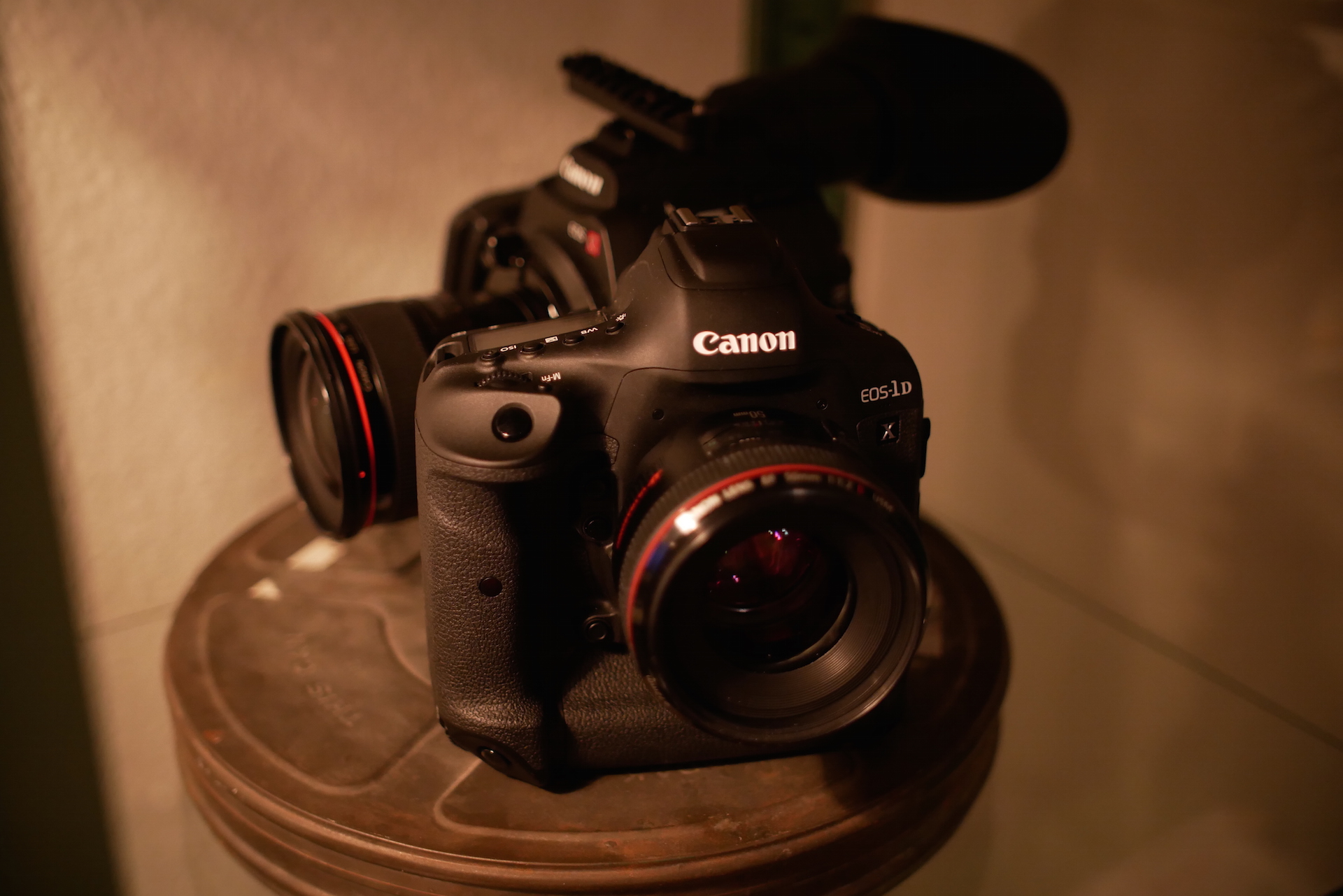 Meanwhile in terms of stills quality, my experience with the RAW files from both Canon and Sony cameras show that there is something at the sensor level as well which is different and more pleasing on the Canon side. Since the latest Fuji cameras including the X-Pro 2 and X-T2 are believed to use Sony sensors, it is interesting to hear in the TCS shootout that people felt Fuji's colour has taken a step back into a middling realm on the latest models. If even Fuji's renowned expertise in colour and film stocks cannot elevate a Sony sensor to great colour then what chance do we have in post with RAW? I have always felt that Sony prioritises dynamic range ahead of colour.
Conclusion
Of course there's much more to add to this review in future parts but the take-away is that this is the first Canon DSLR I have wholeheartedly recommended for video since the 5D Mark II… That was 6 years ago.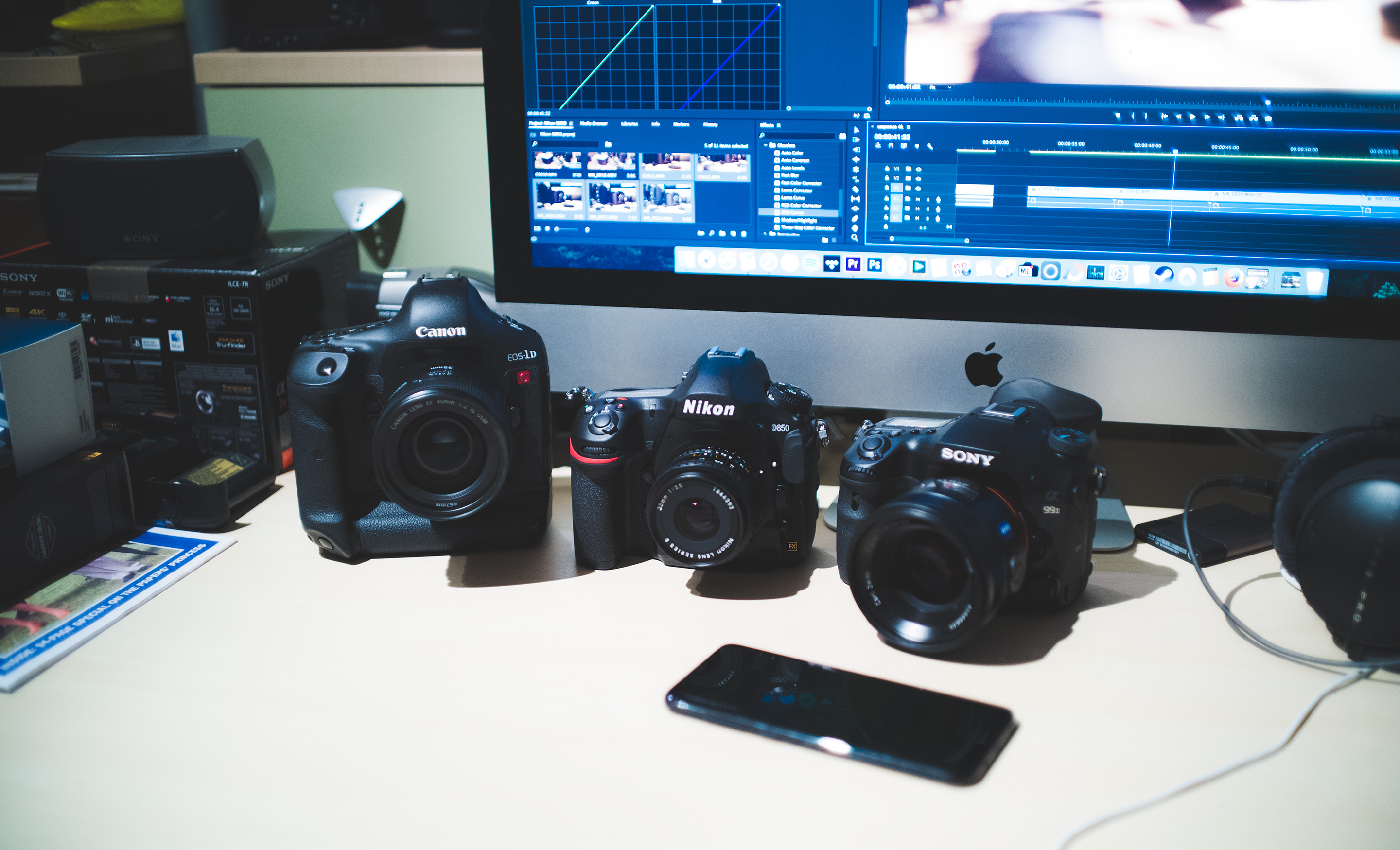 Dual Pixel AF is something none of the competition does as well as Canon. Manual focus takes a backseat to the point where it almost feels obsolete – I can't understate how big a deal this is, especially on a 4K full frame camera. It transforms the shoot and makes everything so much easier and enables you to focus on the content, literally. Shots that would be out of the question without a professional focus puller and follow focus on all other cameras are suddenly unthinkably simple and easy. The AF tracking system's ability to follow a person as they move through the scene or away from the camera is unparalleled.
Ergonomically and in terms of build quality, the camera makes for a faultless photography tool and a very small camera by cinema standards. Compared to a mirrorless camera, the live view and AF is better, but the lack of articulating screen and very small lightweight chassis can be missed sometimes.
By far the biggest black mark I can lay at the 1D X Mark II's door is that due to the price being $6k it won't be for many to use and Canon's more accessible consumer cameras remain woefully underpowered for video, aside from Magic Lantern RAW.
What a shame the 1D X Mark II is a pros-only affair. What Canon should do next to build on this incredible technology is really get their consumer DSLRs and mirrorless cameras shooter nicer video and make Dual Pixel AF standard across the board. That it is in the upcoming EOS M5 mirrorless camera bodes well for this.
Overall let's end with the pros and cons before we move onto 120fps slow-mo and all-round image quality vs other 4K cameras in Part 2.
Pros
4K 60fps and 1080p 120fps
Stunning image quality with a unique je ne sais quoi
Flatters talent – lenses and colour are key
EOSHD C-LOG replaces missing "official Canon LOG"
Range of custom picture styles available to download, giving pre-graded user defined look to video footage and JPEGs
Very low rolling shutter distortion for a full frame 4K camera
Dual Pixel AF is a game changer for both video and stills on a full frame camera
Far better low light performance than the 5D Mark IV especially in 4K
1.3x crop in 4K mode gives close to full frame look
Very good dynamic range
CFast 2.0 card support, as well as CF
Mega battery life on a stills shoot – not too shabby on a video shoot either
Best stills camera on the market
Best lens range on the market
Lack of focus peaking not so much of an issue now we have Dual Pixel AF and a touch screen
Cons
Other manufacturers offer more video features and 4K for far less money (they just don't work quite as well)
1.3x crop in 4K mode gives close to full frame look, but I'd still rather there was no crop at all
Moire in 1080p footage seems slightly worse than expected, more than 5D Mark III, 1D C and even the old 1D X
It would have been nice to see two versions – one with a few more ergonomic improvements for video shooters like a full size HDMI port and articulated screen foremost amongst them
Although media costs continue to tumble, 4K MJPEG codec file sizes an issue for long interview shoots, live events and more – the option for H.264 4K should have been implemented
Price is competitive only in pro land, but worth the extra over the 5D Mark IV for video
Canon IS not as effective as Panasonic's sensor-based 5 axis image stabilisation and Dual IS
Large and heavy in comparison to the smallest 4K mirrorless cameras