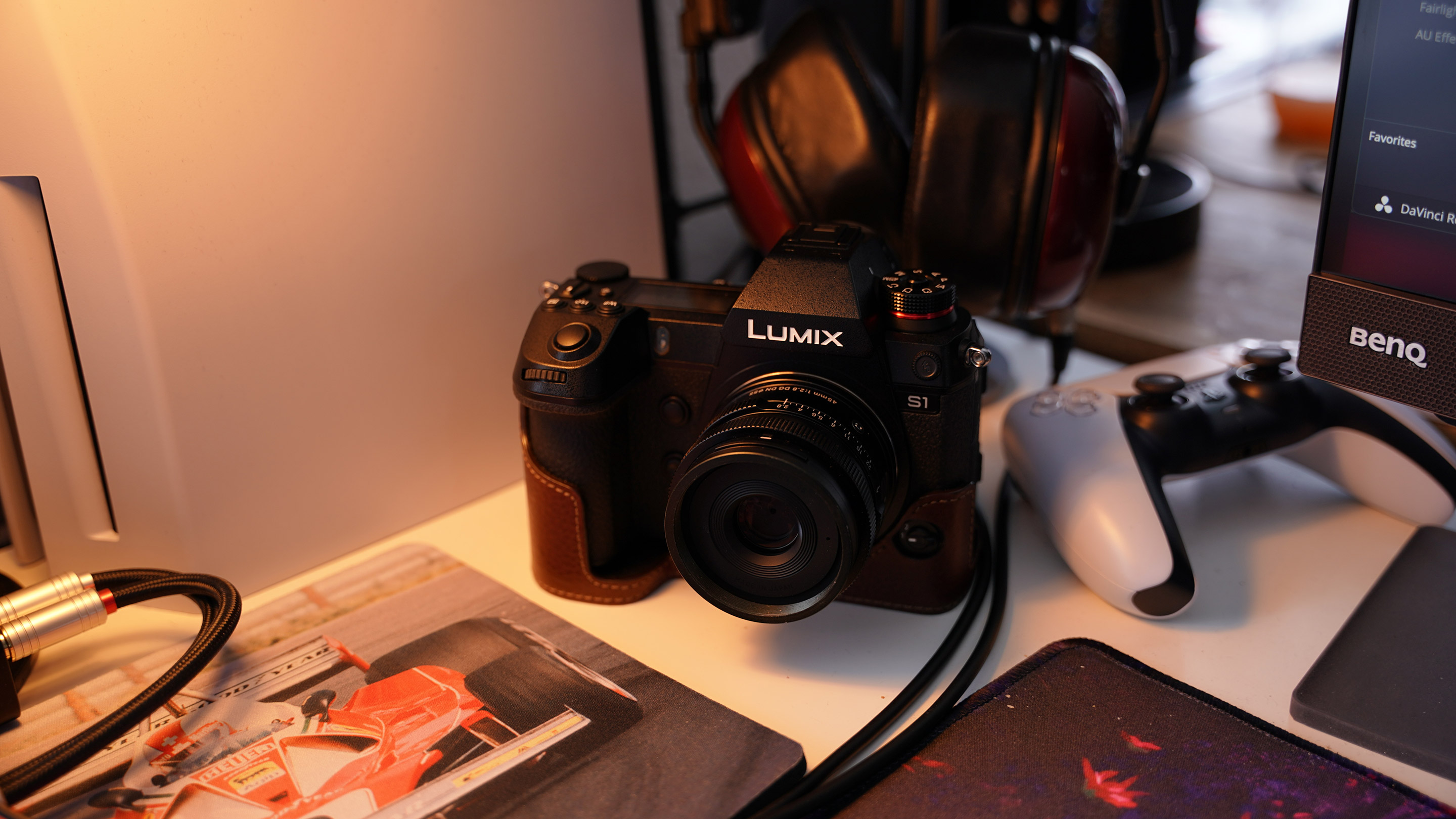 There are some things in life that are only highly rated in your head and yours alone. You stand drowning in a sea of indifference, trying to convince the resident Kanye West mouthbreather to listen Dream Theater's first album. With cameras for example, I've stood in the sea of indifference myself for a long time with the waves of stupidity lapping at my feet, making my socks all damp, as I try to convince the mainstream that Sony is not your best buddy, despite what Gerald says and that Canon is not the messiah but a very naughty boy!
So here are my top 5 most under appreciated cameras of the current era.
Please read on. Reading is also very underrated!
Taking into account both stills AND video, but especially image quality and value for money for filmmakers, let's count down to my most underrated camera choice of 2021…
FIVE
Panasonic S1R
For video and stills the S1R is basically the Leica SL2 at less than half the price. What's more Panasonic doesn't mind which one you buy – be it S5, S1 or S1R with the intent to use it for video. No cripple hammer here. It's a generous approach that means minimally segmented video features. Since the S1R came out it has had a massive firmware update that bumps the video spec up to Leica SL2 level with 10bit 5K recording and even V-LOG with the very cheap upgrade key.
Like with that other more photographer orientated Lumix, the Panasonic G9 (FW 2.4), autofocus has taken a huge step forward with the latest updates. The S1R has the advantage over the S1 and S1H in offering full frame 4K/60p (rather than only in APS-C crop mode) and a better AF system in stills mode, now with the latest firmware it is a very capable filmmaking tool that just so happens to take 46 megapixel full frame photos!
Just look at they added in the recent update…
5K(4992×3744) video recording mode in MOV format has been added: 5K30p/25p/24p, 4:2:0 10bit LongGOP, 200Mbps, LPCM
[Like 2100(HLG)] has been added in [Photo Style] to support 10-bit HDR video recording.
[Luminance Level] function supports the 10-bit mode.
High-Resolution audio recording using an XLR Microphone Adaptor DMW-XLR1 is available and it can be controlled with [XLR Mic Adaptor Setting] menu. * MOV only
4K 60P/50P 4:2:2 10-bit video output over HDMI has been supported.
[SS/Gain Operation] function has been added.
[Red REC Frame Indicator] is available.
Personally I'd take the S1R over something like the Nikon Z7 ANY day.
For full frame 4K/60p with no crop there aren't that many other cameras on the market. Nothing from Fuji. Nothing from Nikon or Blackmagic. The S1R is much more reliable than the Canon EOS R5, yet half the price. It doesn't have the crippled functionality of the EOS R6. It offers more advanced professional handling with a bigger and much higher resolution EVF, illuminated buttons, top panel LCD display and all the pro bells and whistles. All this costs a lot for Panasonic to implement and yet they undercut Canon time and again on price for the end user. Support this kind of company and not the one that implements some sort of fake overheating timer in a £4500 professional camera.
FOUR
Sigma Fp
Pros first got a chance to dabble in Cinema DNG RAW thanks to Magic Lantern and as everybody had a 5D Mark III at the time, uptake was very high. Fast forward to today and internal RAW recording seems to live or die depending on whether you have a deal with RED or not.
On mirrorless cameras ProRes RAW or BRAW still need an external recorder. The Pocket 4K lost the ability to shoot uncompressed Cinema DNG RAW when it gained BRAW (and allegedly RED sued!), but BRAW and Cinema DNG have different look and it is for that reason I haven't updated my Pocket 4K firmware yet.
So it's a good job the Sigma Fp exists then isn't it!! Quite apart from being overall a very capable little full frame camera for a very reasonable price – not much more costly than a flagship APS-C Fuji camera.
At the moment the camera market is a bit too monocultural and dominated by a very small number of corporations. This is another reason to support Sigma. There are too many similar models that do the same thing. I don't always agree with the way large corporations are run or how they treat their customers, in particular Canon, so to have a family run business like Sigma making major moves in the camera market is MUCH needed.
L-mount is also a strong selling point. Indeed, just look at the extent and quality of the Sigma L-mount and E-mount mirrorless lens range right now. It's pretty amazing. Unlike with Z mount or RF mount, with an L-mount lens you can use it on the Sigma Fp, Panasonic S1H and even a Leica SL2 – systems from THREE different companies! That is much more value and use from one purchase isn't it?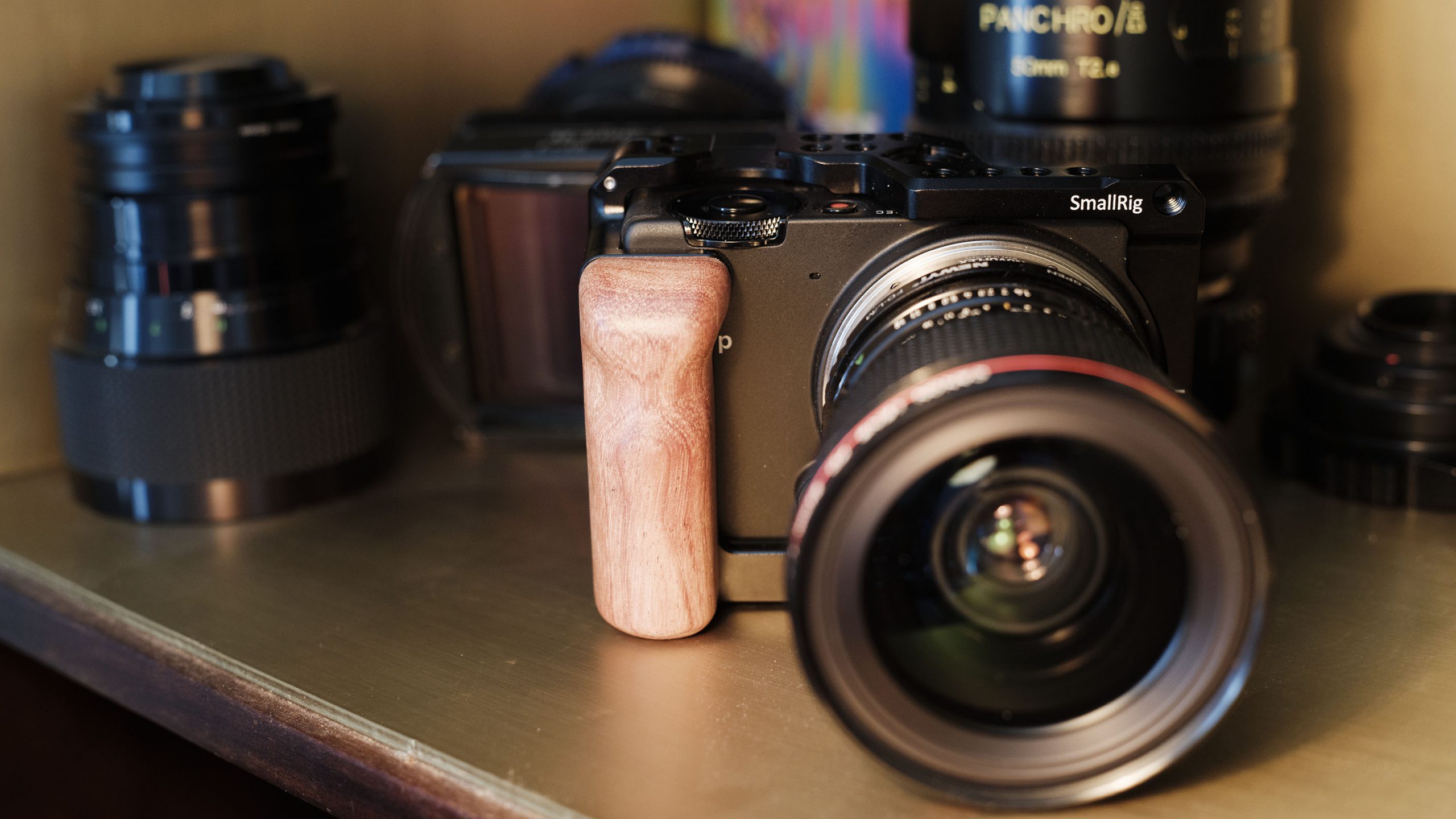 THREE
Samsung NX1
It still has some of the best colour science and image quality at low ISOs. It still has some of the best ergonomics, the most responsive handling. The NX1 is a pleasure to use, was never too expensive, was always very fast and responsive, remaining so even by today's standards although it's getting on for 6 years old now. The NX1 also has a superb range of Samsung zoom lenses making it a brilliant alternative to something like a Canon XC10 for documentary shooting. Add in a rare AMOLED screen, very crisp viewfinder, very good phase-detect AF and compared to the GH5 or XC10 it has a nice big Super 35mm 28 megapixel sensor (7K with full pixel readout) too. The NX1 shoots very good stabilised footage with DIS enabled, on a par with the Fuji X-T4 with 5 axis IBIS, but nicer to use and better ergonomics.
A much missed company from the mirrorless camera market.
TWO
Olympus E-M1 X
Olympus has fallen, and this is the swan-song from a giant of the camera industry, your last taste of a professional Olympus camera, the last chance to sample their superb colours, natural skin tones, DCI cinema 4K at high bitrates with phase-detect AF on a Micro Four Thirds camera that feels built to last.
The E-M1 X handles in a unique way, different to pretty much every other system I've used. It is really a miniature 1D X Mark III. Naturally it has a much lower price especially now! Yet all of the advantages of mirrorless and Micro Four Thirds for video.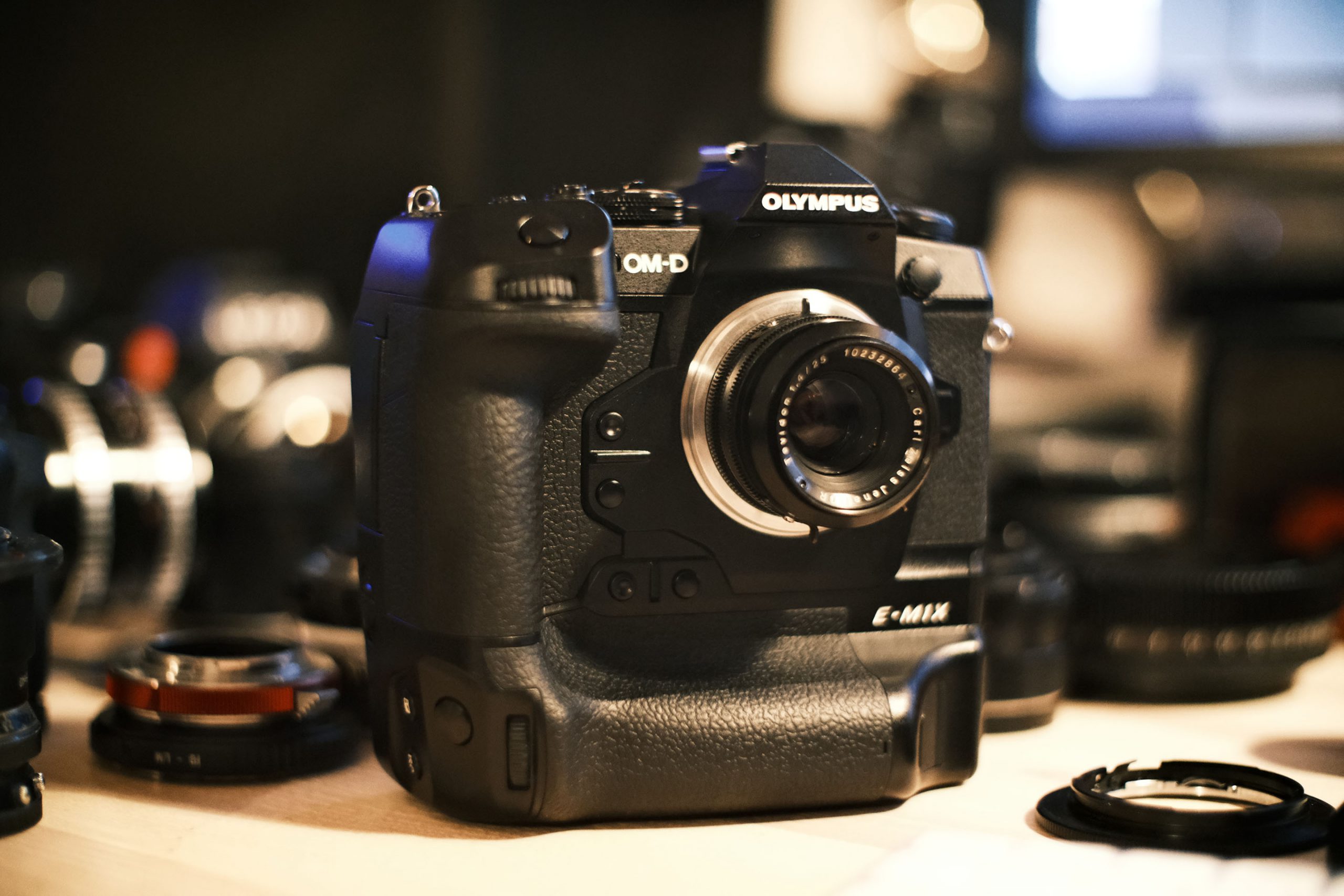 The reason it's so underrated? Well Olympus was never the first name people thought of for video. This was firmly Panasonic's territory in Micro Four Thirds land, and of course there are things the Panasonic GH5 and G9 do better. However, the E-M1 X has its own unique way of operating and the image quality really is right up there with the best as is IBIS. I don't care whether it is 'only' an 8bit codec. With the colours and skin tones this camera reliably produces in both stills and video mode, your audience won't care also… The only things I feel could be better are the EVF and that omission of a top LCD display panel – both things which Olympus should have thrown some investment at – in order to separate it from 2016's E-M1 II (another very underrated camera which still stands up today).
The E-M1 X was not exactly a cheap camera when it came out especially not by Micro Four Thirds standards. Well, take a look on eBay now and at the current used prices it is worth every penny. Also consider the E-M1 II and E-M1 III!
ONE
Panasonic S1 and S5
Do you want to get the closest image possible to an Arri Alexa LF? Do you not wish to spend over $2000? Are you tired of Sony's skin tones and thin looking compressed files even on the A7S III? Do you want 10bit 6K that cuts with Alexa 65 footage? 3K anamorphic mode? Well, look no further than the current image quality and feature-rich king of affordable full frame mirrorless land, the S1 in particular and the little sister camera. Both these represent essentially very similar cameras and images with a few minor differences and two larger ones – form factor and EVF. If the extra size and weight of the S1 put you off, the S5 is the one to go for which is the same size as the Sony A7 III. The original S1 however is jammed packed with great ergonomics and extra features for only a little extra cost in size and weight. I personally like the extra beefy grip and huge EVF on it. The EVF is one of the few weak points of the smaller S5, it is a bit too pokey for manual focusing (fine if you're mainly using AF for stills though).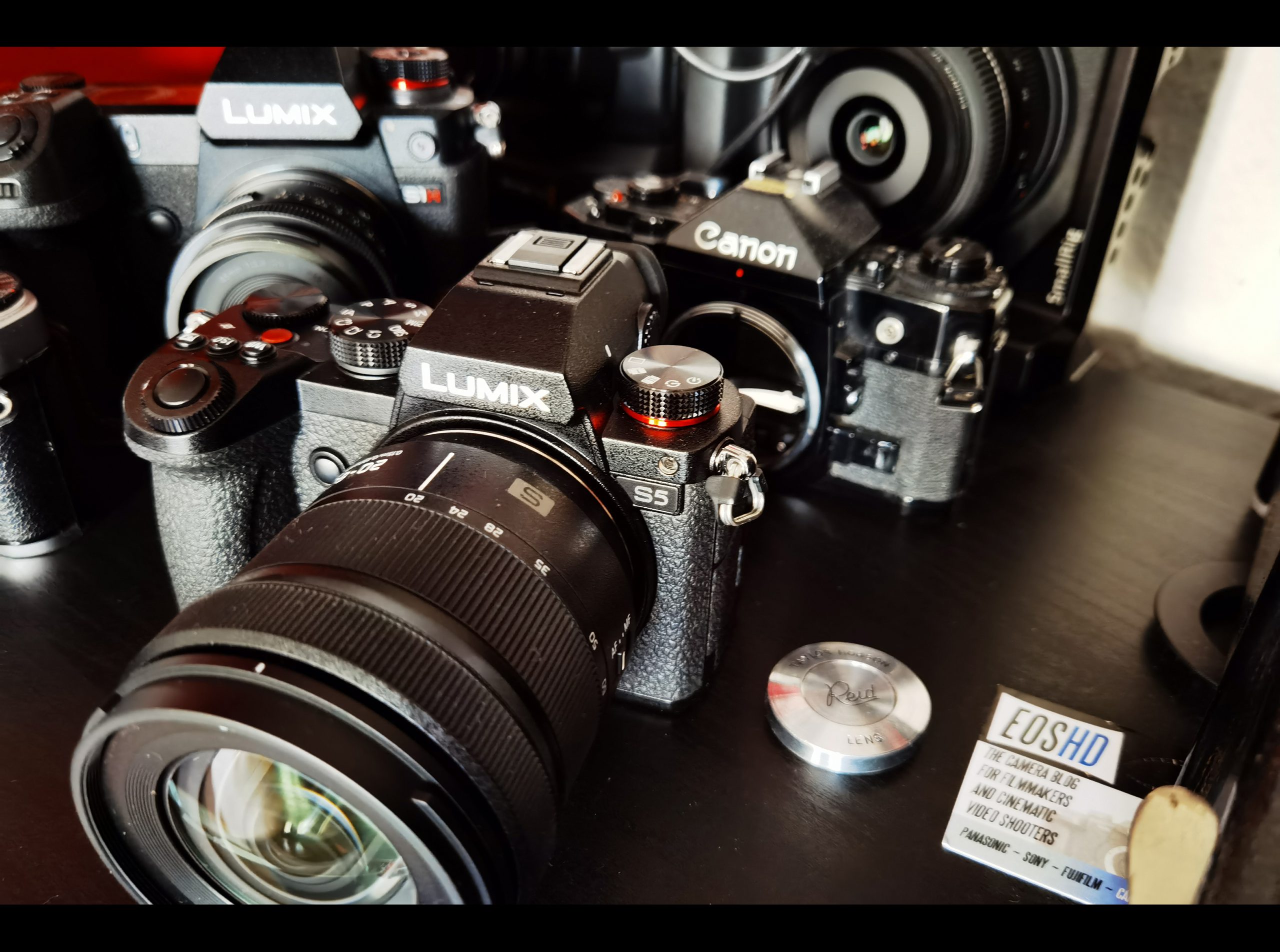 So why are the S1 and S5 so under appreciated? Well it is partly because the customer is stupid. Partly because they get their camera advice from complete shills and store staff with close relationships with Sony and Canon PR reps. It is also partly the dominance of those big two on the market and a big push by Fuji into Panasonic's traditional territory of video and enthusiast mirrorless cameras. The strange thing is that the underrated nature of the S1 and S5 is nothing to do with the actual cameras. It is not to do with Panasonic's leading edge technology or competitive pricing is it?
Rewind a few years ago and in mirrorless Canon was nowhere, in video Fuji were nowhere and Sony were playing second fiddle to pretty much ALL pro DSLRs in full frame market. Now the landscape is very different and Panasonic's (rather late) entry into the full frame mirrorless market has been overshadowed by the other three making very loud obnoxious noises (and even bigger social media marketing campaigns). Yet these cameras are BY FAR the cheapest full frame 10bit internal recording mirrorless cameras available and not only that, they were the first as well.
Where is Sony's 10bit mirrorless camera for under $2000? Of course for some people there are better choices on the market than the S1 and S5 but only really in one aspect and that's autofocus, and the fact that perhaps you already own a lot of lenses for a Canon or Sony system. Locked-in forever I'm afraid!
So apart from phase-detect AF you'll likely find total satisfaction with an S1 or S5. L-mount now has a huge range of native lenses. It takes almost everything via an adapter, Canon EF to mention but one. Either by using vintage glass or going for Panasonic's own S range you're not exactly going to be lacking in options!
Sigma's very good value for money ART lenses are my pick of the bunch, in particular the small new 28-70mm F2.8 or the higher-end 24-70mm F2.8 designed from the ground up for mirrorless cameras. In a short time L-mount native lens line-ups have rapidly expanded.  These (especially the new Sigma 24-70mm F2.8) are a big reason I don't shoot very much with a Canon RF mount camera or Nikon Z. Until these systems get Sigma's price performance ratio on lenses, I won't be considering Canon or Nikon cameras as everyday creative tools and certainly won't be putting upward of $8000 into glass that works on just one system.
With the latest firmware updates the S1 is practically an S1H albeit with no internal fan, so the maximum recording times in 6K are capped. The 4K 10bit modes though run virtually forever and don't overheat like the Canon EOS R5 – I've found both my S1 and the S5 to be much more reliable filmmaking tools than the EOS R5 and R6.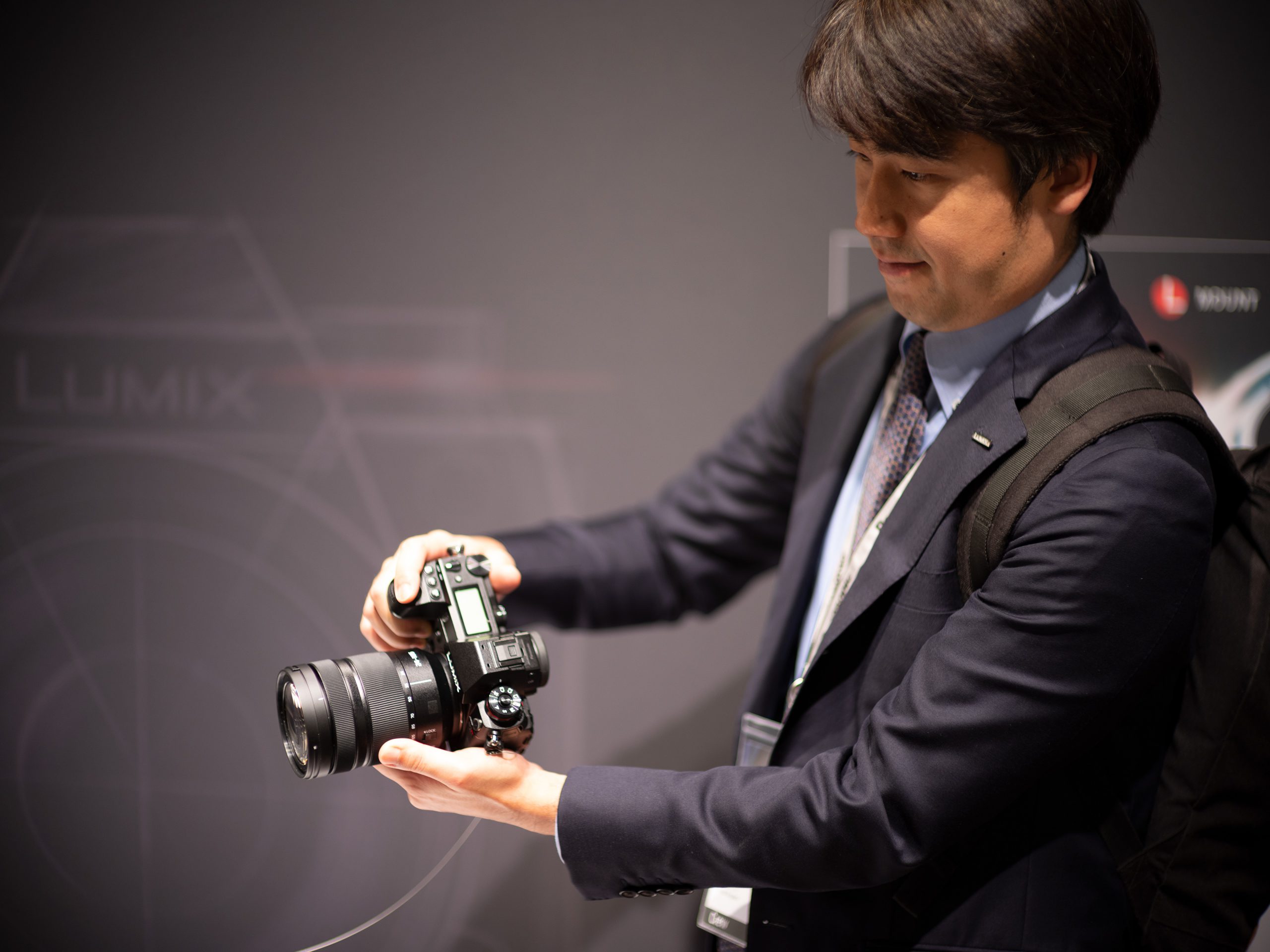 And what does the S1 in particular get right compared to the rather overrated Sony A7S III? Well, a lot of things actually…
The files are smoother and less noisy in low light, until the A7S III reaches ISO 12,800 and the dual native ISO gain circuit kicks in. If you shoot mainly below ISO 12,800 the S1 has the advantage in terms of creamy smooth low light results in 10bit V-LOG. Then there's the price. Under $2000, compared to $4000 for the A7S III.
You can see what you're shooting! Small thing but it helps!! The back screens on the S1 and S5 are also far more legible in direct sunlight than on any of the Sony mirrorless cameras. Brighter, bigger, higher res. Same goes for the EVF – bigger, brighter, higher resolution, brilliant for manual focussing. The IBIS is superior to Sony. It can lock off a handheld shot beautifully and at same time free things up in a natural way for an intentional motivated handheld movement. The codec is superior to all of the Sony cameras of equivalent pricing. 6K 10bit 200Mbit on the S1 versus Ultra HD 8bit at 100Mbit on the A7 III.
If that isn't an example of an underrated system I don't know what is!
Speaking of codecs I find the S1 and S5 files to be thicker than the Sony A7S III with more dynamic range and better colour science. Again we are talking better image quality at HALF the price. The S1 and S5 also have 4K/60p where most Sony cameras top out at just 30fps. To get anything better than 4K/30fps from Sony like 4K/120p you have to pay more than double, $4000 (A7S III or FX3). Meanwhile 1080p on the S1 and S5 goes to a whopping 180fps.
I also prefer the very robust high quality tilt screen mechanism on the S1 compared to the more vlogger social media inspired flip out screen on the A7S III – but if you do prefer that (and there is no right or wrong when it comes to personal preference) then the S5 has it too.
Recap
Panasonic S1 and S5
– Image quality close to Alexa LF for under $2k
Olympus E-M1 X
– A unique pro Micro 43rds camera (like a mini 1D X Mark III). Shoots DCI 4K with really good 5 axis IBIS & phase detect AF
Samsung NX1
– Capable of absolutely beautiful images and colour science, better ergonomics than Fuji
Panasonic S1R
– Full frame 4K/60p, 5K 10bit V-LOG, very competitive price! Hugely generous recent firmware updates. Did I mention 46 megapixel stills?
Sigma Fp
– Simply a unique camera. Very fun to shoot with, the only mirrorless camera with internal 4K Cinema DNG RAW recording
Disagree? Did I miss one?
Is the Digital Bolex D16 underrated or adequately rated?!
Underrated cameras can be anything! From film compact point and shoots to smartphones…
Let me know YOUR choice on the EOSHD Forum below.