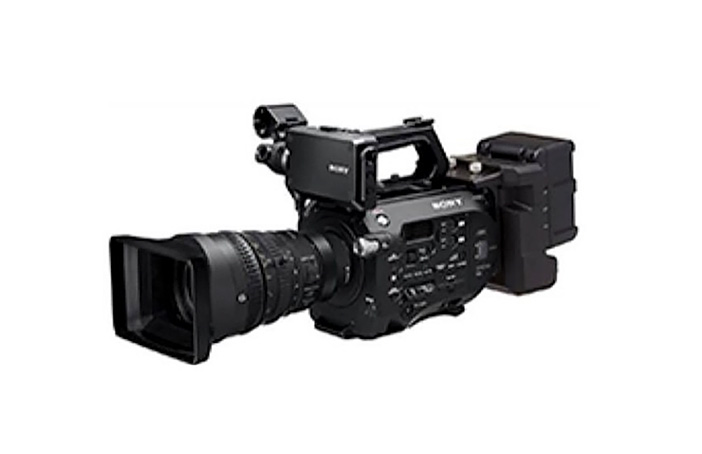 The Sony FS7 is Sony's next e-mount Super 35mm camera, shooting 4K XAVC. Thanks to the E-mount you can use Canon EF lenses on it and the Metabones Speed Booster for when a full frame look is required. It has a 180fps slow mo mode, with an ergonomic design much improved and closer to the Canon C300, with top handle, top mounted LCD and built in ND filter. It really looks like Sony are going after the C300 market with this and it's arguably going to be a much more capable tool. I'm impressed!!
The camera will be announced today (Friday) at IBC in Amsterdam.
Picture via Philip Bloom on Instagram
Do check out Philip's photo stream from IBC as well – some lovely stuff on there.