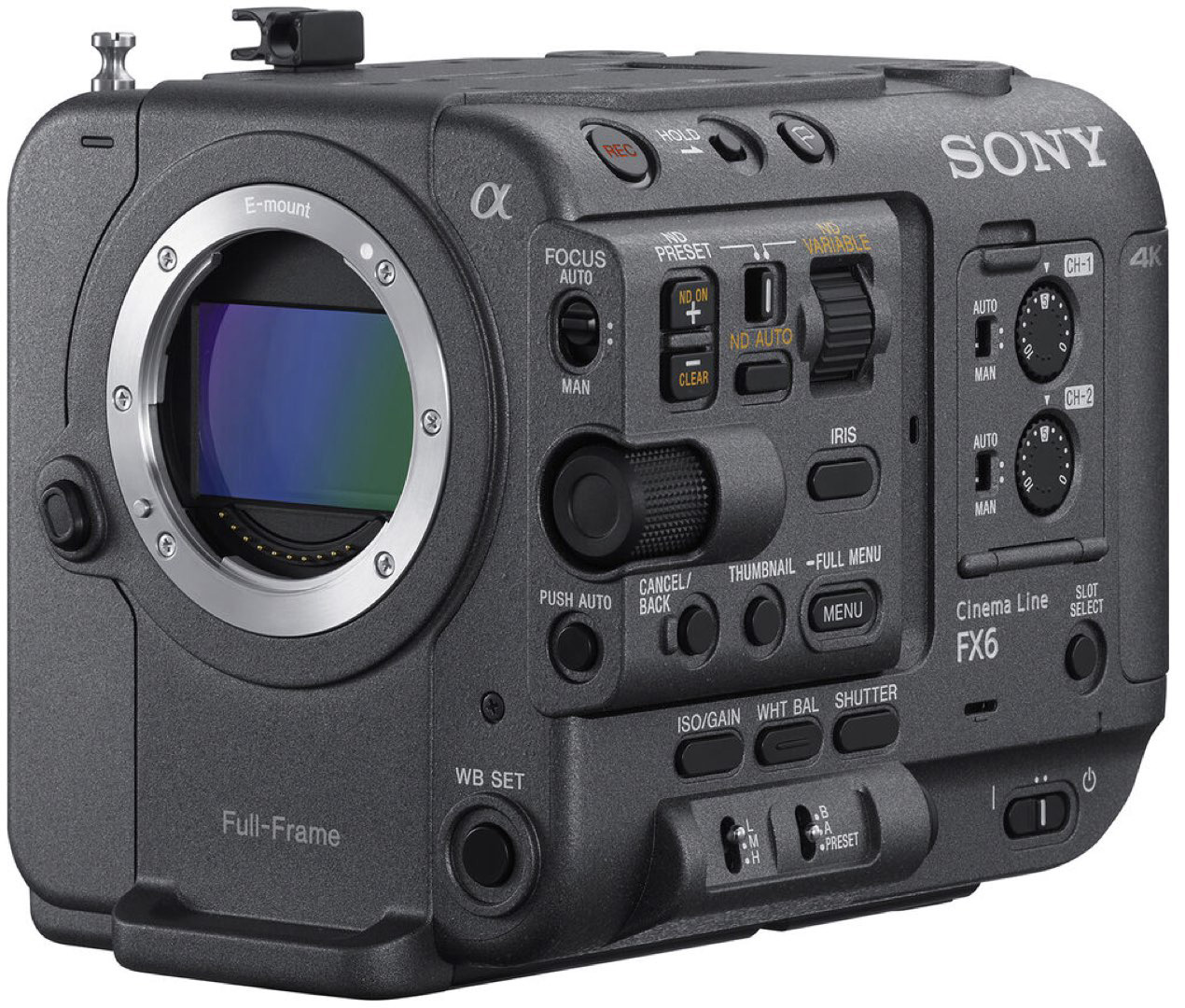 The FX6 slogan should be Miss Every Shot (while fiddling with the menus).
The whole concept needs a revamp and a rethink.
Blackmagic almost managed it with their touchscreen UI. The URSA pedalled back into nightmarish button mashing.
Now in 2020, the Sony FX6 exemplifies the kind of slow, 1990's user interface on offer…
Learn how to shoot 240fps with the all new #SonyFX6. Adjust slow and quick (S&Q) mode up to 240fps all while keeping AF engaged. #SonyCine pic.twitter.com/G9oPAUMncO

— Sony | Cine (@SonyCine) November 19, 2020
What you see above is a monstrosity of stupid design.
The number of buttons, command prompts, menu options and twiddly shit you have to do just to get into slow-mo mode – it's a joke.
Obviously this is where mirrorless cameras are far quicker and superior to pro camcorders. Not to mention more enjoyable. Although none of them are perfect – the lack of internal ND filters is just stupid! How long is it going to take before we see the basics of exposure coming to a mirrorless camera near you?!
Actually it is Canon of all people who have made the biggest progress in rethinking cinema cameras and camcorder design, with the C70…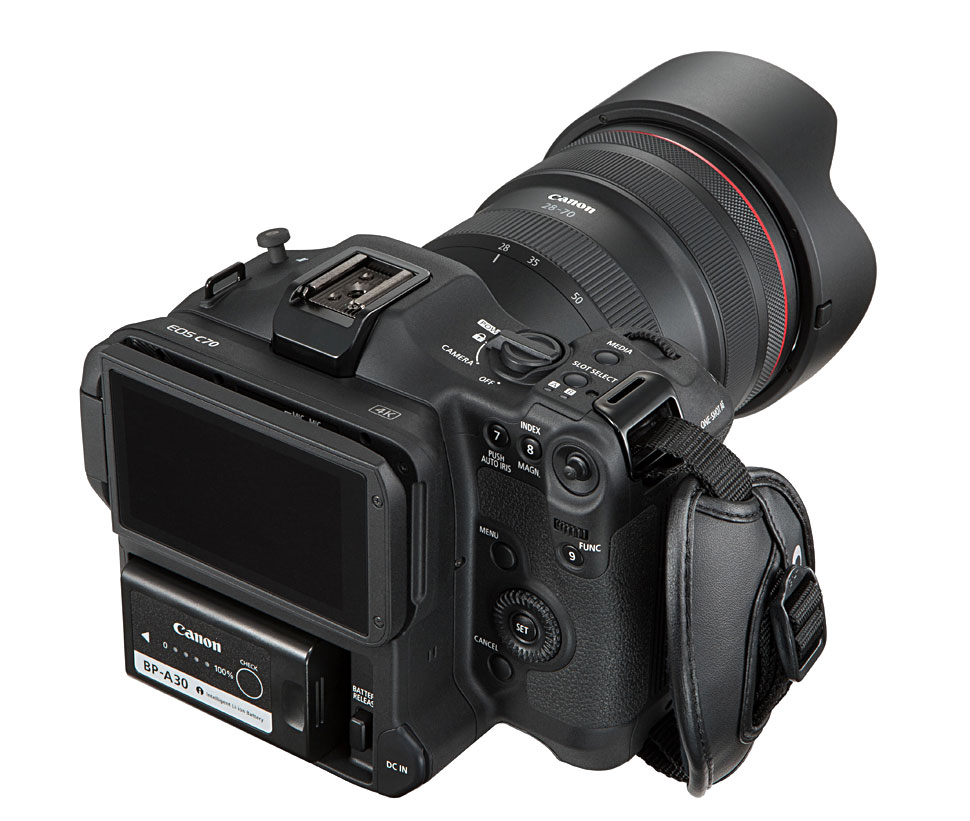 3 nice dials under one hand as well as a joystick (albeit a joystick that's a bit drunk).
And a much less cluttered and paired back side panel compared to the FX6…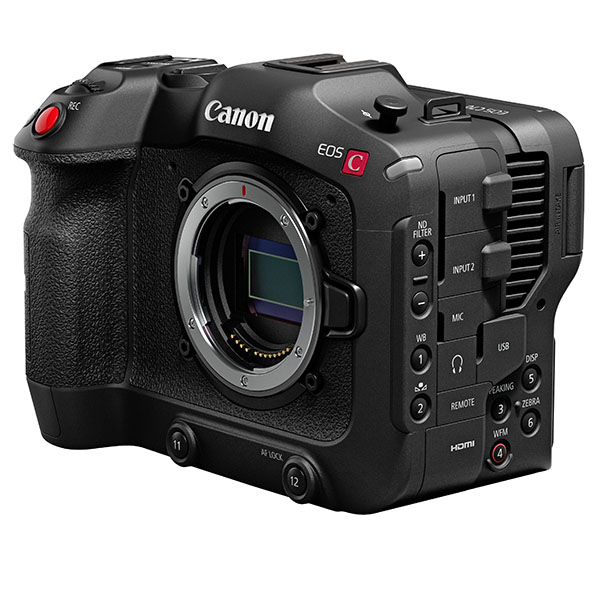 All the inputs are present on one side (although arguably the wrong side if you are shoulder mounting it)!
The FX6 actually has zero audio inputs on the main camera body (just a headphone jack). They are all on the top handle extension which you don't always want attached – so that's not very clever for a start.
I much prefer what Canon has done here. Also Blackmagic, for all the failings of the Pocket 4K and 6K cameras, do have the best touch screen menus by far. If the Canon C70 didn't have such a pokey back screen, they could have had this UI implemented similarly and cut down on some of the fiddly buttons for Waveform monitor and Zebra. These don't need to be physical buttons.
What is with the lack of EVF on the FX6 and C70? Indeed most pro camcorders. Why no IBIS? All this needs to change. The only reason people make a big expensive rig is to convince the client to take them seriously. Don't kid yourself that it's for creativity! I absolutely detest bolting extra complicity to my camera – no matter how good the Zacuto Gratical is I'd rather have basic features fully integrated and power efficient.
The most pleasant to use mirrorless camera is the Leica SL2 – the right tool for the job in terms of just moving images and pure cinematography, as opposed to slow, controlled set videography with pro audio. For just moving images it's so fast. Precisely because of the sparse controls and massive EVF – the camera gets out of the way and leaves you to immerse yourself in the image and manual controls. Everything is immediate and accessible within a few presses. This has always been a strength of the German camera designers, but rarely of the Japanese who like their complex, tiny physical controls.
Well that's my opinion. For many the FX6 will be the right fit for the job.
You just better hope you can work much slower than a photographer does, and that nothing has to happen fast. Especially an impromptu slow-mo capture!