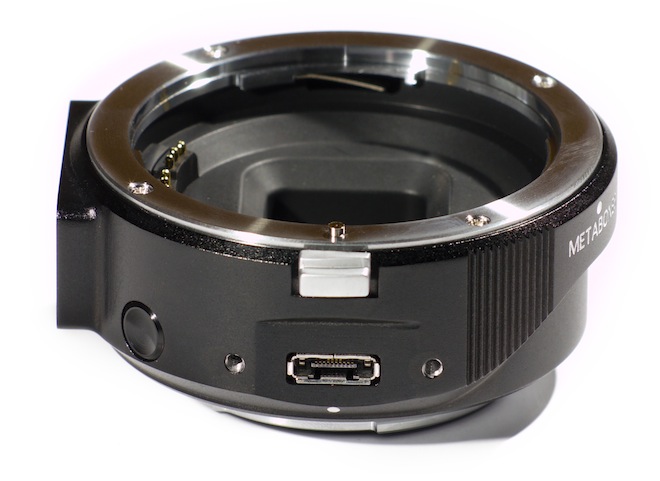 Those who ordered the Metabones EOS E-Mount adapter are in for an unpleasant surprise. It doesn't work with the Sony NEX 5N and 7.
I received this email from Metabones today:
Sorry! We find some "data transfer problem" on our adapter when use on NEX5N & NEX7 camera.
But no any problems on other model like NEX5, NEXC3, FS100, VG10…..
Can you tell me, which model NEX camera will use on this canon EF adapter?
If you use NEX5N or NEX7 or you worry about this…..
Pls tell me and you can reject your EMS parcel when it arrive, so you not need to pay any charge and it will direct send back to us, and then I will fix this "firmware problem" and ship it back to you ASAP.
Anyway, pls feel free to contact me for this case….
Thank you!
metabones
Although the adapter does seem to have an electronic connection of some kind, maybe USB, I am holding out some hope that the firmware update can be done myself when it arrives in the next few days.
I have had Metabones adapters in the past and they have always been of excellent build quality. I suppose we can allow then the odd mistake, even a pretty massive one like this. Clearly the adapter hadn't been properly tested on the NEX 5N and 7 right up to the point where it shipped.
Hopefully the problem with be fixed soon and that the 'ASAP' in the email means a matter of days and not weeks.
I'll reserve judgement on the adapter until it is fixed and on my desk, but it isn't a good start!
The first batch of the adapter sold out in hours – if your are not part of the first batch but already got your order in, expect shipping no later than February 5th. In-stock status for new orders is TBA.