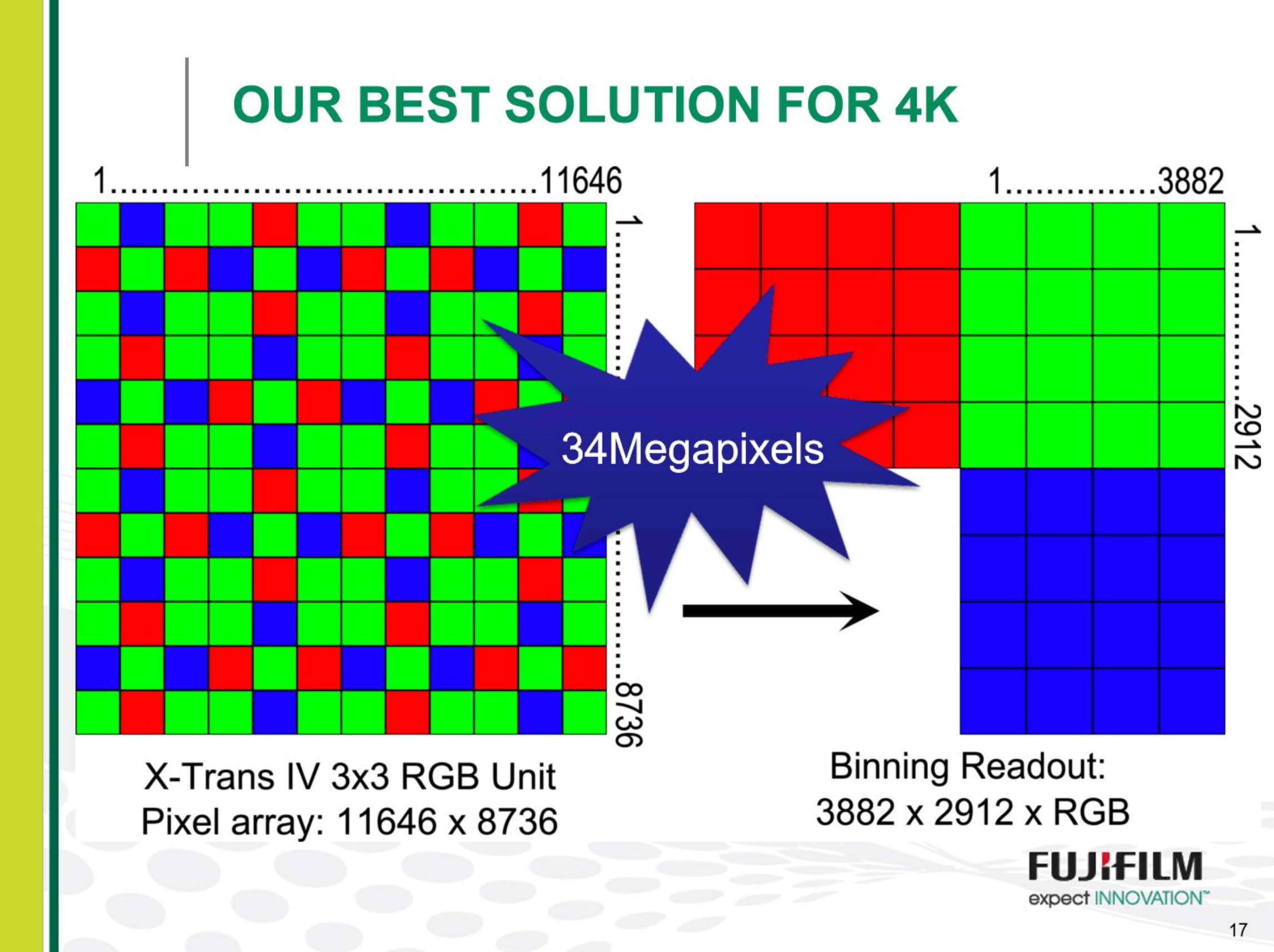 With Canon debuting the C500 II today, demand for a full frame in a C-series body is clearly there but Fujifilm is looking further into to the future. Their X-Trans IV sensor technology has already debuted in the GFX 100 and X-T3 but there is a slideshow which shows how Fujifilm might be taking the technology much further than we believed…
A large format 44×33 camera optimised for open gate 4K3K RGB (perfect for an anamorphic mode).
Building on the 4K output of the recent Fuji GFX 100, the camera referred to in the slideshow is rumoured to feature a similar 100 megapixel sensor, but with 34 megapixel output used to generate a 'perfect 4K image'. In the presentation, it is compared to several pro cinema cameras such as the Sony F55, a Canon C500-type body and Panasonic Varicam.
Furthermore the company just registered 3 new cameras. One of these is expected to be the upcoming X Pro 3, but rumours suggest one of them is a large format 44×33 "GFX-H100" for filmmakers.
Fuji also claim several advantages over mirrorless cameras (downscaling from a 6K full pixel readout):
Less rolling shutter
Less overheating
Less false colour
As with all rumours there are doubts, but mow ask yourself the question –
Why would Fuji push the video specs of this sensor so hard if they have no intention in going beyond the GFX 100 with a video optimised model? The 4K 10bit video on the GFX 100 is already much better than it needs to be for most users of that camera.
I will be fascinated to see what Fuji come up with using this technology.