Some thoughts on the Fuji X-H1.
After a laser sharp focus on photographers with their mirrorless cameras, Fuji more recently have turned to filmmakers, videographers and people who shoot both stills and video for a living. It's a professional, high-end mirrorless camera for $1900 which will catch the eye of enthusiasts as well. The competition has never more fierce though.
The first thing that comes to mind are the points raised by Richard Butler in his superb first impressions of the camera at DPReview. The two modes (stills and video) just don't seem to sit in harmony with each-other. The 1.17x crop still exists. The 15 minute recording limit is a complete dealbreaker for anybody shooting live events and interviews (although the battery grip extends this to 29 minutes the Panasonic GH5 and GH5S have no such limitation). The articulated screen cannot be pointed forward for vloggers and so Fuji can kiss goodbye to those YouTuber sales, there's no 10bit codec, not even waveform or zebra. Who on earth advised Fuji this was ok?
I'm not convinced by the usability either –
Richard Butler on the X-H1 –
Everywhere I look I find details that make the camera feel like its not been fully thought through. For instance, you can configure the top LCD to report the settings you care about, with different displays for still and video shooting. Yet the 'Movie Mode' display doesn't distinguish between DCI and UHD 4K, so you still have to delve into the menus to check which you're shooting.

[On the silent movie control option] "All the settings are arranged in a long list, with no option to remove the settings you don't want to change, so there's a lot of scrolling and clicking to be done to configure all your settings…it's not especially easy to adjust settings on-the-fly and it'll take me a while to remember that many of the control points are rendered inactive.

"This dichotomous behavior and quirks such as the provision of two clickable dials that are seldom used (and yet can't be set to offer exposure compensation – my least favorite aspect of the GFX 50S) was jokingly described as "Nikon Df syndrome" by one wag in the office. And I can see his point: I'm not sure the number and style of control points necessarily reflects the needs of the user interface, now it's trying to accommodate both stills and video"
That's the critical thing with this camera, that it maintains so much of the X-series 'retro' stills ergonomics, on a camera aimed as much at filmmakers (maybe even more so) as it is at photographers. Does that still make sense?
This is a shame because there's a lot of intrigue with what else is offered – the Fujifilm lens range and 5 axis IBIS in particular. If autofocus in video mode is better than the GH5, that will be a bonus too (but I doubt it will come close to Canon's Dual Pixel AF or the Sony A7R III).
Fuji's superb primes like the 23mm F1.4, 35mm F1.4 and 56mm F1.2 will now be stabilised for the first time. I loved these on my previous Fuji cameras.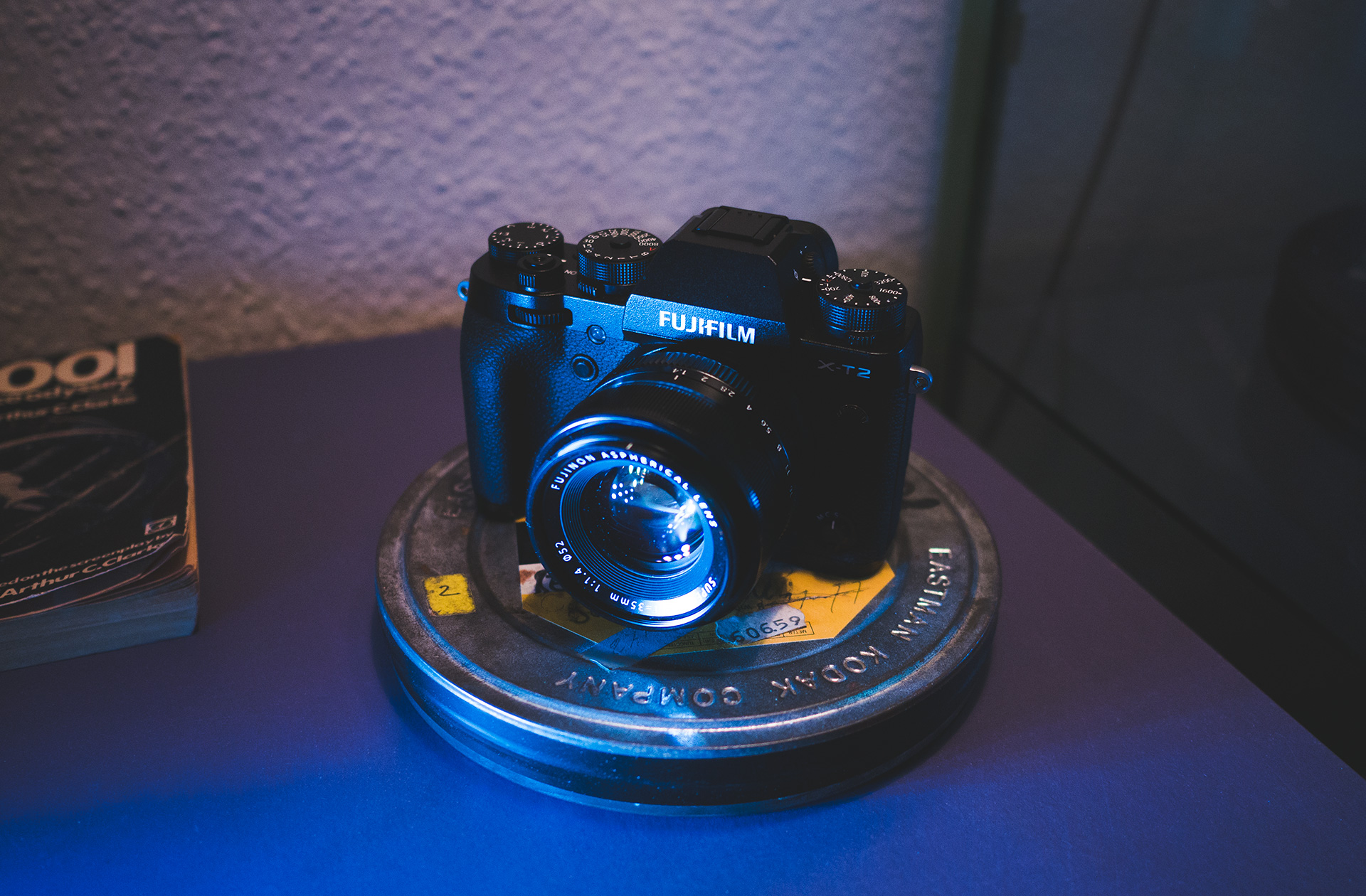 The combination of F-LOG internally and the new Eterna film profile, combined with Fuji's usual colour prowess could usurp Sony for skintones and general colour rendition, but we'll have to wait and see on that. I will be buying the camera when it comes out in early March and doing an impartial review.
In some ways the X-H1 monsters the Sony A6500, with 200Mbit/s is double that of Sony's cameras and competitive with the GH5 and GH5S IPB codec, but there's no option for ALL-I. The latter has a subtle motion cadence advantage, being more filmic. DCI 4096 x 2160 is good to have, and hopefully it uses the full width of the sensor in this mode unlike in UHD 3840 x 2160 – again something to test!
In some ways the X-series 'traditional' ergonomics will satisfy the other half the crowd – those who perhaps prefer the ergonomics of the Panasonic G9 with top-panel LCD to the GH5 for example. The X-H1 looks to provide that along with the very good low-light performance and higher bitrates you won't get in video mode on a G9. You need to buy two different cameras from Panasonic for that (G9 and GH5S).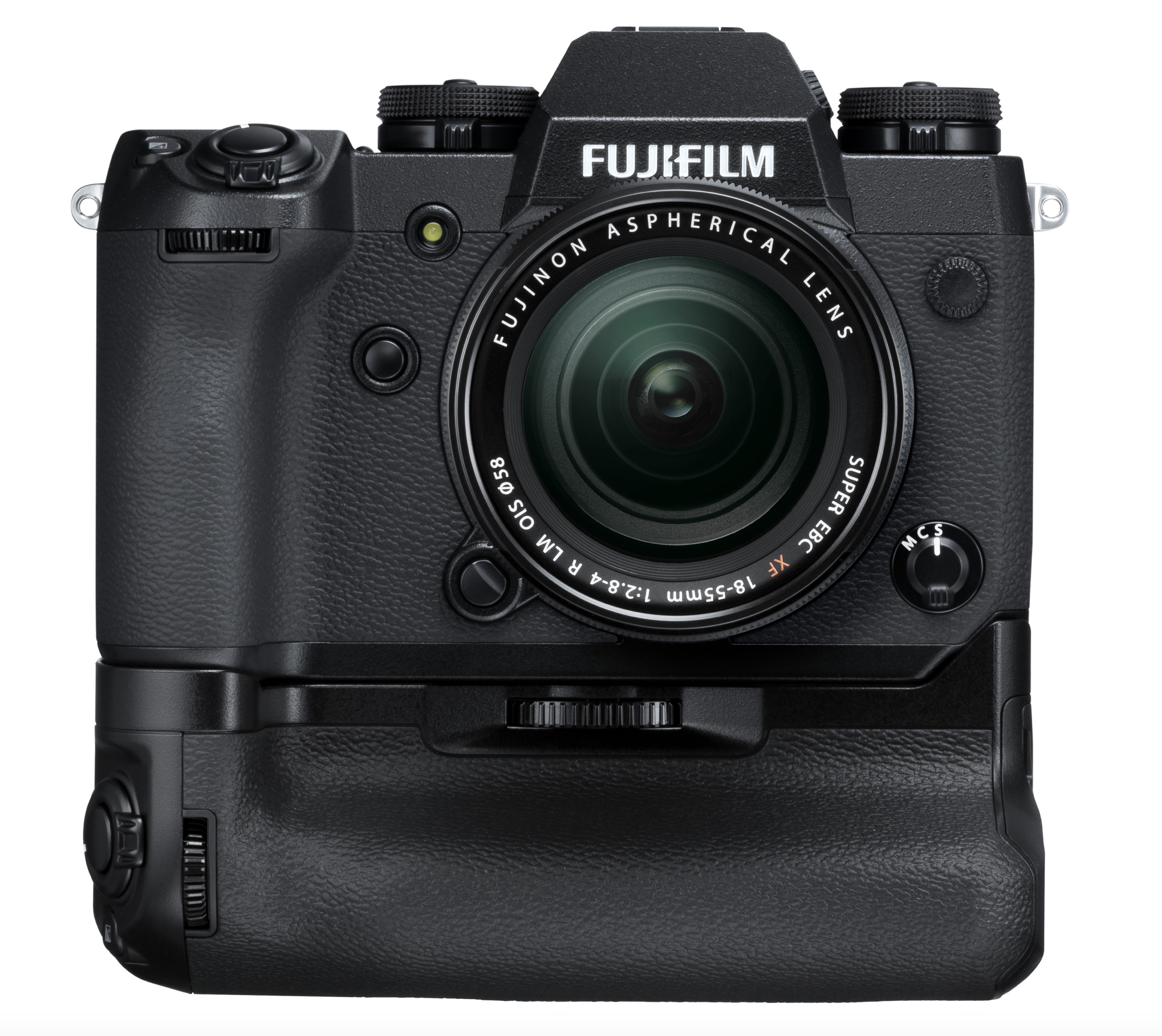 X-T2 quirks remain
It's not just the 15 minute recording limit and extra crop in video mode that bothers me about the X-H1. I need an instant switch between video and stills mode, or to be able to take stills in video mode with the shutter release and a seperate well positioned video button. This simple task seems to elude all camera manufacturers other than Canon. On a hybrid I don't want a movie mode on the mode dial. I want a PSAM mode dial and a simple switch to go between a video mode live-view display and stills mode live-view. The drive mode dial does this on the X-H1 but as on the X-T2 it's a fiddly notch which has too much shoehorned into it. As a result you have to get a finger nail to grasp the notch and go through about 5 stills drive modes before you reach movie mode. Try going back and forth like that during a fast pace photo/video shoot = lost shots and unhappiness. By contrast, the Samsung NX1 gets it absolutely right – shoot stills, basic PSAM mode dial, hit a button and bang you're in video mode. That camera also did a 6K full pixel readout without a crop… in 2014. Take note Fuji.
The X-H1 will be available on March 1st, 2018 for a body-only price of $1899 / £1699.