Some thoughts on the Fuji X-H1.

Fuji is stepping into the high-end video mirrorless market with the X-H1. The official press release and specs have been leaked (in German). With this camera comes a massively upgraded 4K codec, 5 axis IBIS and a total of 20 "functional and performance enhancements".
Read moreFuji X-H1 is here – a Cinema 4K 200Mbit hybrid camera with IBIS to rival GH5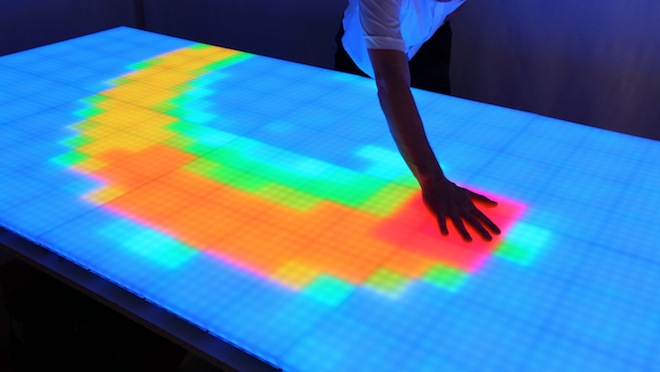 This is big. Samsung has begun mass-production of a new screen technology which is also sensitive to light like a digital camera. It has hybrid pixels which display an image as well as sensing it. It represents the start of a complete merging of display and imaging device.
The surface of the 40″ panels contains optical sensors in every pixel. The panel is not just a mix of sensor and display, it is both at the same time.
Read moreSamsung starts production of touch screen that can 'see' like a CMOS sensor