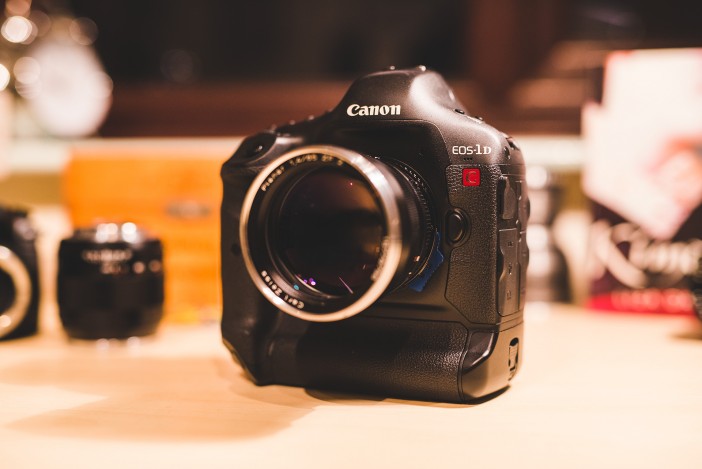 [pullquote]Comment on the forum[/pullquote]
Before the GH4, NX1, A7S and Shogun can you remember what we did for 4K on $1500-$2000 interchangeable lens cameras? No neither can I! 2014 has been a great year with some great technology.
Top 5 cameras of 2014
1. Used Canon 1D C
Price – $6k / £4.5K (USED)
Pros – Cinematic feel, internal 4K, full frame sensor, 500Mbit codec, Canon LOG, pro 1D X chassis
Cons – Banding in some shots, large file sizes, no EVF, articulated screen, slow-mo or manual focus aids whilst recording
For the current used prices this is a completely different prospect to what it was at £12,000 / $15,000 upon release in March 2013, just over 1 and a half years ago. If the price of this camera keeps falling in 2015 it's set to become a "must have" camera so keep an eye out for one.
This image is the most cinematic I've ever shot with.
Superb colour under a variety of conditions, very good LOG profile and 500Mbit/s codec ensuring film like grain & very little compression in the shadows. Full frame sensor with very good low light performance although 1.3x crop in 4K, still larger than Super 35mm. It also "just works" with bullet proof reliability.
Video monitoring onboard and audio are bare bones basic, it lacks the feature-set of the GH4 for video but it makes up for it in other respects. You're effectively get a flagship pro weather sealed 1D X on the stills side so it will replace your existing Canon DSLR(s) making the used price even more doable for existing 5D Mark III owners.
Video files are like shipping containers and this one is full to the brim with image data. The 1D C's image makes footage from many other 8bit cameras (aside from Blackmagic and raw) feel 'thin'.
Downsides? Yes file sizes are large but it is 4K and they are still smaller than uncompressed 1080p raw! The only real downside is some typical rolling shutter skew and some banding in Canon LOG under certain conditions. My advice is to shoot between ISO 400 and 3200 for best performance, then transcode to ProRes LT.
2. Sony A7S & Atomos Shogun combo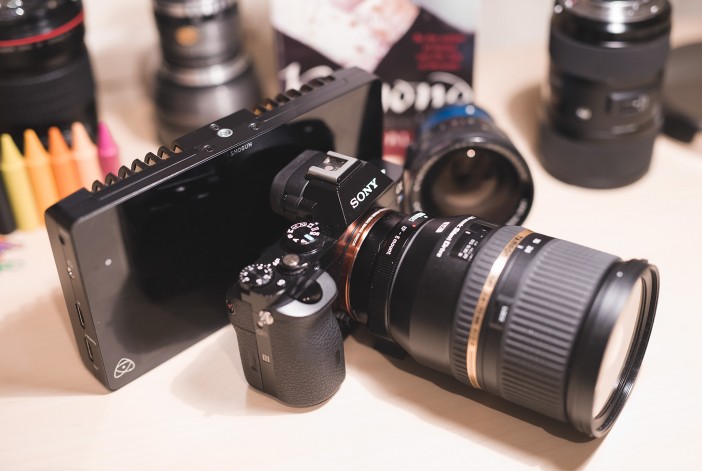 Price (as kit) – approx. $4.5k / £3.5k
Pros – Great image quality (with some reservations), superb low light, full frame 4K via HDMI to the Atomos Shogun (ProRes), S-LOG, mirrorless mount
Cons – Tricky colour, some moire and aliasing in 4K, fiddly ergonomics, poor battery life, poor screen visibility outdoors
If you can't find a used 1D C then this is the next best thing. It even has some advantages like a 1.0x full frame image compared to 1.3x crop on the 1D C and recording of 4K direct to ProRes. No the image is not as good as the 1D C, even in the shadows or for dynamic range where you'd think it would be, but it's still a mighty low light camera when pushed to extremely high ISOs.
Ergonomically though I find it a bit fiddly and build quality isn't wonderful. It needs a few add ons really – lens adapter, battery grip, and of course the Shogun itself if you want 4K! Extra parts don't always work 100% and have complexities and cons of their own. Downsides include rolling shutter skew, some moire & aliasing in the 4K output and colour which is rather tricky to get right in post.
Without the Shogun, the A7S is the best 1080p mirrorless camera of the year, as well as cheaper and much smaller. My music video for Brynjolfur shot on the A7S in 1080p 25p and 720p 120fps –
3. Panasonic GH4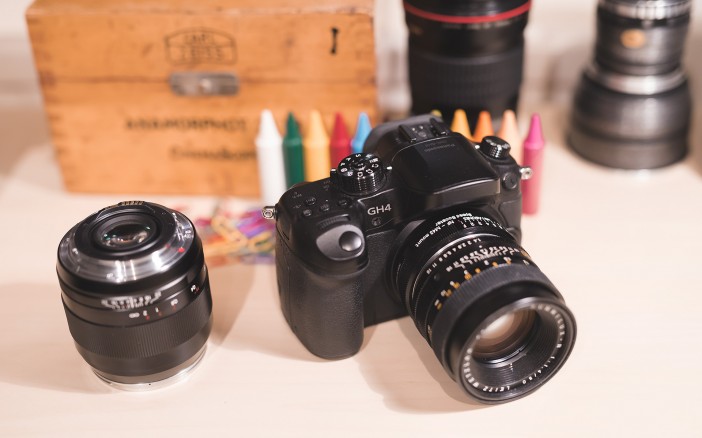 Price – $1699 / £1299
Pros – Good all-rounder, good dynamic range, fine noise grain, internal 4K to small file sizes, solid ergonomics, superb battery life, HUGE feature-set
Cons – Blocky shadows sometimes, noisy above ISO 1600, 2.3x crop, no LOG profile, no discernible advantage to 10bit HDMI output
This was the bargain of the year and the first of the affordable 4K cameras. With the right glass (Speed Booster helps a lot) you can get some wonderful cinematic images from a feature-set that is the most complete of any current stills / video hybrid camera. It doesn't quite have the look or the image quality of the full frame cameras but it's great in terms of what you get for the price. A really complete package.
Downsides are Panasonic being first to a market yet again but first to be superseded on image quality by other cameras, notably the A7S and NX1. There are some extra expenses to be considered and although the camera itself is a bargain, it can get expensive. The 2.3x sensor crop necessitates a Speed Booster to make it look more like cinema Super 35mm and quite a bit of investment in glass is called for. Surprisingly the 10bit 4K HDMI output seems to have no advantage over 8bit to my eye so far, neither in terms of grading or outright image quality.
4. Samsung NX1
Price – $1599 / £1299
Pros – Superb 4K detail and colour in Rec.709 standard profile, tiny file sizes, very clean below ISO 1600, great build quality and ergonomics (mostly)
Cons – H.265 codec requires transcoding, unfinished 4K HDMI usability, poor supplied software, rolling shutter, no LOG
The Samsung NX1 actually has a more capable sensor and more advanced electronics than the GH4 (which is saying a lot). The image bears testament to this too. Amazingly nice colours out of the box without grading. A real time saver. Really wonderful sensor and superbly detailed images internally with 4K. 1080p 120fps is good for the price but that modes has a lot of moire and aliasing compared to a proper high speed camera.
The reason it is in third place is that aspects of the product feel unfinished or like Samsung ticking off marketing boxes. It should have had a H.264 mode for sake of practicality, not just H.265. The 4K HDMI output feels unfinished, with an entire lock-up of the camera when connected to the Shogun currently for 4K externally (you can't even change white balance). The Smart Range + exposure shifts bug and poor Samsung Movie Converter app for H.265 another example of a what seems like a rushed out release for Christmas.
Great ergonomics though and lovely build quality, it's like a mini 1D C and VERY solid.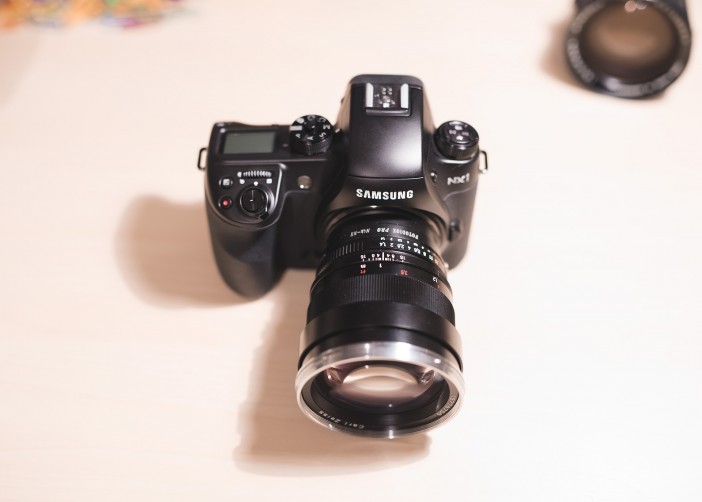 5. Nikon D750
Price – $2199 / £1799
Pros – Excellent build quality, articulated screen, flat image profile, smooth 1080/60p with hardly any moire, small file sizes, brilliant stills
Cons – No 4K or high bitrate codec, not very adaptable lens mount, no high speed frame rates above 60p, poor quality APS-C crop mode
Don't care about 4K? If you just want decent 1080p with small file sizes and an absolute killer of a DSLR for stills this is the one to get. Very nice sensor and image processor combine to give a lovely all-round performance. Better 1080/60p in full frame than the A7S but a worse APS-C crop mode. It has very little wrong with it. If only it had the 4K image of the 1D C and not the very compressed 24Mbit/s bit rate. The codec does perform better than average though for the bitrate.
This is a camera that suits people with an existing investment in nice Nikon lenses. Arguably Canon have the better optical image stabilisation for video and overall range of lenses, whilst the A7S, GH4 and NX1 are more adaptable to a wide range of glass. Provided you have a nice suite of Nikon FX lenses you will love the D750. That mount is not very adaptable to other stuff. It's easy to convert Leica R lenses to Nikon mount, but hardly anything else aside from Nikon adapts.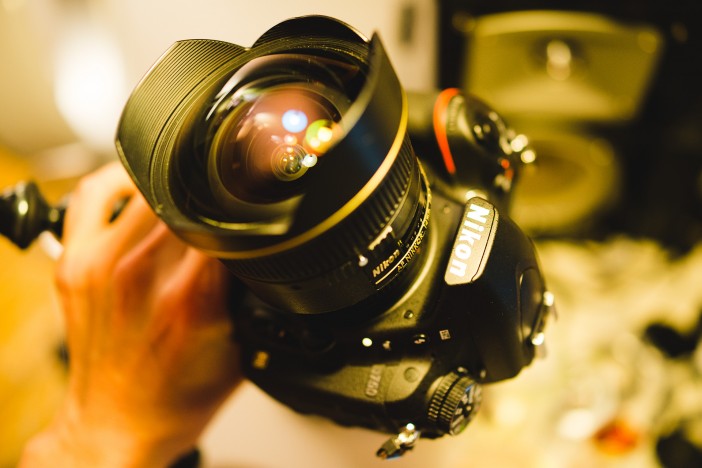 Honourable mentions…
Metabones Speed Booster and EF adapter for Micro Four Thirds
Finally we have full EF lens control and IS on the GH line! Speed Booster optics are also fantastic, turning the look into something more resembling Super 35mm. A must buy for GH4 owners with Canon glass.
Sigma 50mm F1.4 ART
Lens of the year has to be this. Astounding performance for the price. Superb build quality. Amazingly fast AF on a D750 for stills.
Magic Lantern
Though 2013 was their vintage year for filmmakers with raw, they continue to serve up magic and will be working on the upcoming open source 4K camera by Apertus. Can't wait to see how it turns out!!
Panasonic LX100
The "best camera per square inch" award this year goes to the LX100. 4K video in a camera this size is a real feat. By compact standards the image is really a massive step up. Highlight for me though is the built in Leica zoom lens especially at the 10mm F1.7 end it's a beautiful look. GH4 video quality in your pocket for this price with build quality this good is to be respected. That premium lens is the icing on the cake!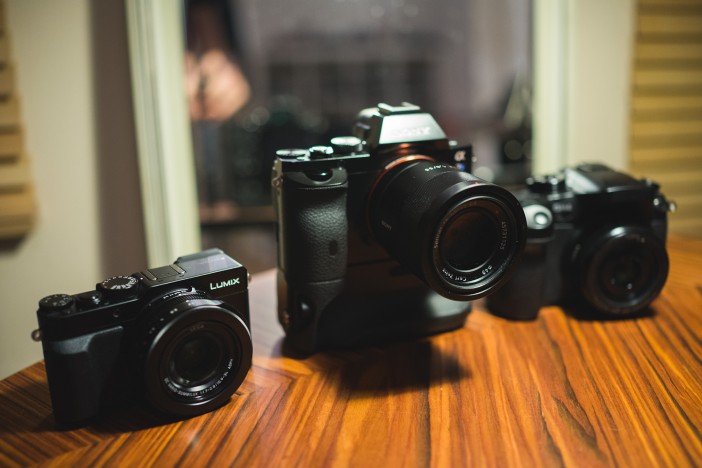 The "what were they thinking?" awards…
At EOSHD I've tried to resist watering down editorial in 2014 despite a closer than ever relationship with camera manufacturers, because endlessly positive news and views aren't actually useful. Flaws are so often soft-pawed out into the open and don't really register in the readers mind and feedback to the manufacturer is done in a softly-softly manner, because so many of those giving the feedback are sycophants. It doesn't help anyone but it's easy for me to appreciate why bias happens.
I tend to always buy my own stuff and have spent way too much on gear for EOSHD articles! Owning a camera it's sometimes hard to resist the temptation to justify the money you've spent and your own decision, which could be made under a very unique set of circumstances that don't apply to a wider audience. As for getting stuff on loan to review, companies have a team of people in close contact who are really nice so naturally you feel obliged not to slate the shortcomings of the device too harshly, potentially harming its chance on the market. So I am fighting my own dilemmas here, in an attempt to bring you good advice.
I have a great admiration for the camera companies and the people who work for them… it's just that flaws need to be pointed out firmly. So without further ado…
Olympus
With a nonchalance that implies it doesn't matter to them, Olympus continue to drop the ball when it comes to video. With the E-M1 they had a really good chance to grab a piece of the action because of their incredible stabilisation system. The lack of 24p or video improvements were compounded a second time when they didn't show up in the massive E-M1 firmware update later in the year. REALLY disappointing!
Panasonic
A real lost opportunity was the lack of live HDMI output on the GM5 and LX100 for drone use. These cameras small size and high image quality make them ideal GoPro replacements for aerial shooting, potentially opening up a huge number of sales. Why didn't anyone at Panasonic in Japan realise this?
I don't know why they just didn't take the higher quality LX100 chassis along with 4K and put an interchangeable lens mount on it along with the proper HDMI output for monitoring when attached to a drone. For me the GM5 was a pointless endeavour.
Whilst I absolutely loved the Panasonic LX100, I was less impressed with the Panasonic CM1 cameraphone but decided to buy one anyway and replace my iPhone 6 Plus with it based on the strengths of the camera and of me getting used to Android finally! The CM1 has a real sting in the tail and some aspects of it are simply unacceptable for a 900 euro phone. Questions really must be asked of the quality and construction of the CM1 given the price. After just 2 weeks my screen had more scratches on it than a cat poll. For Panasonic to use such soft plastic over the screen and not even gorilla glass on such an expensive camera phone is completely unacceptable. Design problems abound too. No stabilisation squanders the large sensor advantage in low light and indoors where ISO 1600 is routinely required by the CM1, whereas the iPhone 6 would use ISO 200 and a slower shutter speed. The shutter button is placed to make it as awkward as possible to use it one-handed to take photos in portrait orientation. It's as if Panasonic wondered how the customer would use the phone the most, then went out of their way to design it awkwardly.
Canon
Something is still badly amiss at Canon. They have yet to progress image quality outside the Cinema EOS line and enthusiasts are leaving them. At the moment they are simply not progressing in the consumer market and consumer DSLR sales are falling. Goodwill is also falling, especially amongst enthusiasts. Canon's complete silence and lack of dialogue with customers regarding Magic Lantern is as frustrating as their lack of acceptance of the app.
For me the G1 X Mark II is the current poster child for what is wrong with them though. The design is so much worse than the G15 based on Canon's classic high end compact. It's just so uninspired and cheap looking like it was sketched out by an accountant. Performance falls massively short of competing products, it's much bulkier than rivals like the LX100 and RX100 III. It has terrible video quality, image quality that barely moves an inch from the previous model of 2 years ago, ergonomics that actually manages to move backwards.
The 1D C and Cinema EOS C500 show Canon still have what it takes to play on the cutting edge. Why are they not doing this in the stills and enthusiast video market any more is a great mystery. It seems strong sales have generated an arrogance and complacency which could cost the business dearly if not rectified in 2015.
Happy new year everyone!