Original file is available to download on Vimeo (click the video title above).

Want the absolute best cheap low-end camera for 4K shooting? You're looking at it.
I think the E-M10 III at $500 might just be the best value for money 4K camera now available, but it's easy to lose sight of that. With the recent price race to the top, I'm starting to wonder how monied you have to be. A certain "DSLR video" blog currently features an Alpa cage on a Hasselblad H6D 100C! Anyone got a spare $40,000?
So the E-M10 III is refreshing. It also has two VERY clever features not seen on anything else remotely close to $500.
4.6K sensor readout
2x focal length multiplier mode while maintaining crisp 4K video resolution (also great for 16mm film c-mount lenses)
A quick glance at the specs only tells you it has a 16MP sensor. Like me, you'd tend to assume that's the same as all the other old 16MP Micro Four Thirds cameras, like the Panasonic GX85 which crops-extra into the image in 4K and the Olympus E-M5 II which doesn't shoot 4K at all.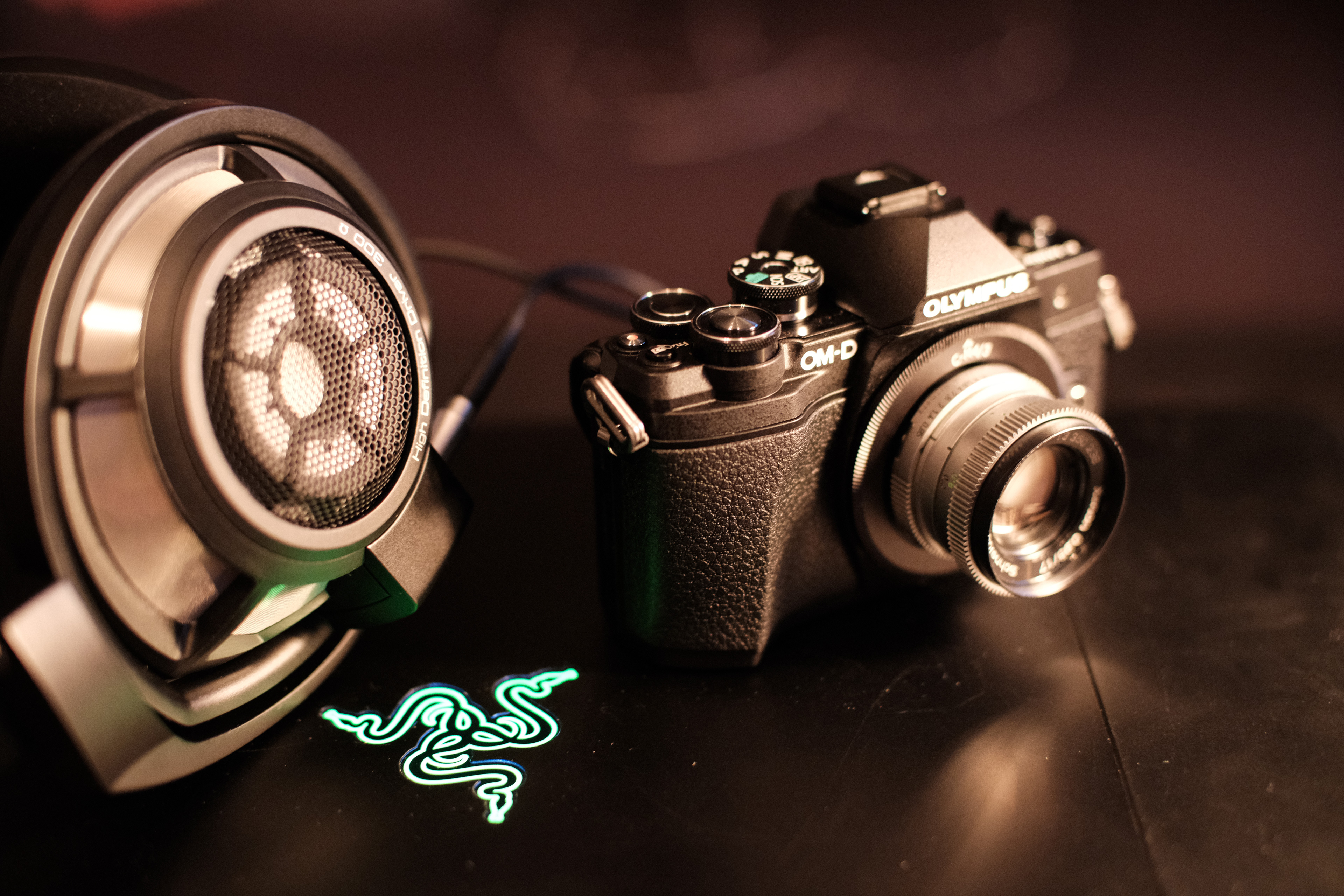 The slight GH4-style crop of 2.3x has been with the 16MP sensors for as long as I can remember shooting 4K. Just recently it got a bit worse with the GX9 which has a higher resolution 20MP sensor but still no full-width readout. On that, the crop to 3840 x 2160 is more severe (2.6x). It is a lovely stills camera and I think it shoots very nice looking video for the price, but the E-M10 III has a full-width 4.6K readout in 4K – for less money!!
It is an oversampled 4.6K image, processed in-camera like the GH5 for a very clean and detailed image with no loss of FOV. It also has a very clever solution for Digital IS + Sensor Shift IS. When digital stabilisation is activated, instead of digitally zooming the image coming off the sensor, it switches the sensor back to the standard 2.3x crop mode of 3840 x 2160 from 16MP like the GX85, so the image is just as detailed and sharp with the extra DIS turned on.
This clever crop doesn't even end there, as there is a dedicated button on top of the camera for 2x your focal length, even in 4K (Total 4x crop vs full frame). This does upscale slightly from about 3K but the image is still nicely detailed with hardly any moire or aliasing. It's perfect for the wider Super 16mm lenses that vignette on 2x crop Micro Four Thirds.
Besides that, you are turning every prime lens into a zoom in 4K video mode. The Voigtlander 17.5mm F0.95 pictured above, which is 35mm equiv. is great for wide-angle shots on the E-M10 III with no extra crop in 4K. Press the 2x button and it's now a 70mm equiv. It is like having a 35-70mm F0.95 in 4K! On the GX9 and GX85 you would lose the wide 35mm equiv. field of view. 2.6x compared to 2.3x of the previous GX85, neither are 2.0x Micro 43rds in 4K.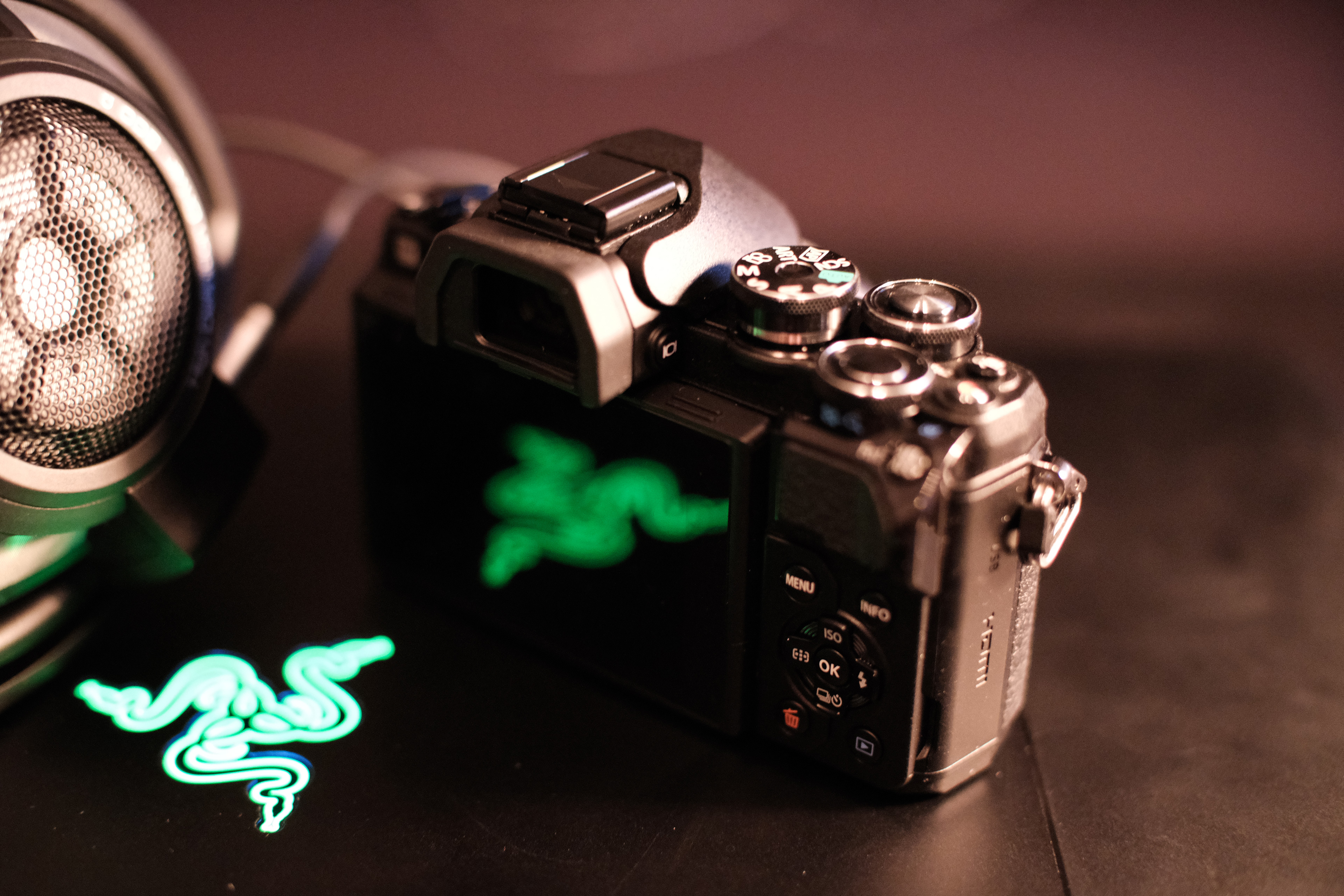 Not got many Micro Four Thirds lenses? Well, if it fits (I have not tried mine with it yet), you can pair the E-M10 III with the EF mount Metabones Speed Booster XL. You'll get an almost full frame image from your Canon EF lenses, at 1.28x crop in 4K on the E-M10 III with that adapter. Not bad for a $500 camera? The E-M10 III has 99.9% of the image quality in 4K of the high-end G9 and E-M1 II which are all over twice the cost. I have owned the flag-ship E-M1 Mark II for a while now and have a G9. Loved the images on both but honestly so far I can't tell the Olympus cameras apart in 4K, in fact the E-M10 III being the newer camera has the newer processor. The codec is 8bit but very very close indeed to a Panasonic GH5 10bit in terms of image quality with a normal picture profile. I think the colour science might even have the edge over the GH5… Olympus have always got their colour looking cinematic. It is closest on the DPReview chart to the look the 1D X Mark II gives in 4K but for MUCH MUCH less of course. Chart isn't the whole story of course – but once again not bad for a $500 camera.
(Disclaimer: You can't really test skin tones from a print-out pinned to a board. I'll have to compare it properly when I have my 1D X Mark II back with me.)
Controls wise, I actually prefer the E-M10 III over my E-M1 II and a LOT of other high-end cameras like the Sony A7 III. They have simplified things because this is a "low-end" camera but somehow it doesn't feel dumbed down. It feels more minimalist, direct. Build quality is also above average for the price. There's a new video menu you can bring up only in movie mode with one button press to choose between 4K,1080p and 120fps – nice idea!
That slow-mo is only 720p like a 5D Mark IV but quite a lot of 1080/120fps cameras out there actually are 720p too, just upscaled to 1080p. Fuji X-H1, A6500 and 1D X Mark II spring to mind. This has similar slow-mo quality to those cameras. 1D X Mark II is a $6000 Canon. This is a $500 Olympus. 120fps is something you should't actually find AT ALL on a $500 camera.
As you'd expect from a Micro Four Thirds camera, the E-M10 III has excellent 5 axis in-body stabilisation and that seems to work very well indeed. Not quite as well as the E-M1 II in video mode but pretty close. In 2.3x crop D-IS + M-IS mode it's even better – that is to say GH5 Dual IS level but without the cost of an OIS lens. The Blackmagic Pocket Cinema Camera 4K does not have IBIS at $1300 so it is wonderful to see it here for $500.
The EVF is extremely good on this camera, something else the Blackmagic lacks. I can nail focus at F0.95 without using the peaking or magnifier. You don't get to say that about many budget cameras, aside from maybe the Canon M50 but this one feels more roomy than that model. The back LCD is a tilt-screen, not a flip-out one like the GH5 and E-M1 II. Poof goes the YouTube market right there. Something for camera manufacturers to consider in future, is a better hinge.
Some prefer tilt screens and some prefer the front-facing abilities of the fully articulated screens. Vloggers will say Olympus made the wrong choice on what is otherwise a perfect camera for them but I personally prefer the tilt-mechanism for most stuff. If more cameras would copy the Fuji X-T100 and it's tilting-but-also-able-to-flip-out screen, that would be the best of both worlds providing it was as robust as the E-M10 III, which is to say VERY. The X-T100 screen is not the most elegantly built.
The only thing build-quality wise on this camera that even remotely feels like a $500 camera is that the memory card slot is in the battery card door under the camera and perhaps more problematic there's no mic socket or headphone jack to speak of. That will be a dealbreaker for some. If Olympus had put really good video AF on this thing, along with the selfie screen and a mic socket they would have sold a BOAT load of them. The autofocus is snappy enough for one-shot but don't expect Sony or Canon like tracking of moving objects in video mode. The E-M1 II has phase-detect AF but not the E-M10 III.
Conclusion
I remember when 4K for $4K was a dream and RED were trying to be the first to do it. Now we can walk into pretty much any electronics store and order oversampled 4.6K for $500 on a very serious little Olympus camera with 5-axis IBIS and superb colour. This is not your typical consumer toy and I struggle to really criticise any aspect of it given the price. Those interested in using it for vlogging however may have to look elsewhere, perhaps to the Canon M50 if you don't mind shooting 1080p in order to get that much needed Dual Pixel AF. If it's the best 4K you can get for the $500 though, go for the E-M1 III.
Pros
UHD 3840 x 2160 from 4.6K sensor readout for $500
Rare to find IBIS in a 4K camera this affordable. Fuji X-T20 has none.
Olympus colour science is cinematic
EVF is like something from a $1500 camera
Rock solid build quality and controls
Clever use of crop factors

No crop in 4K with mechanical IBIS
2.3x crop with digital stabilisation but no loss of detail
4x crop in 2x-extender mode with minimal loss of detail when recording 4K video (second focal length to every fast prime without dropping to 1080p!)

Simple and more minimalist user experience compared to E-M1 II
Very small and light
Robust codec, easy to edit
Good low light performance
Extensive range of lenses
Excellent stills
An absolute BARGAIN
Cons
No mic socket or headphone jack
Card slot in the battery compartment
Smaller battery than higher-end mirrorless competition
Autofocus in video mode isn't exactly cutting edge
YouTubers will miss front-facing articulated screen