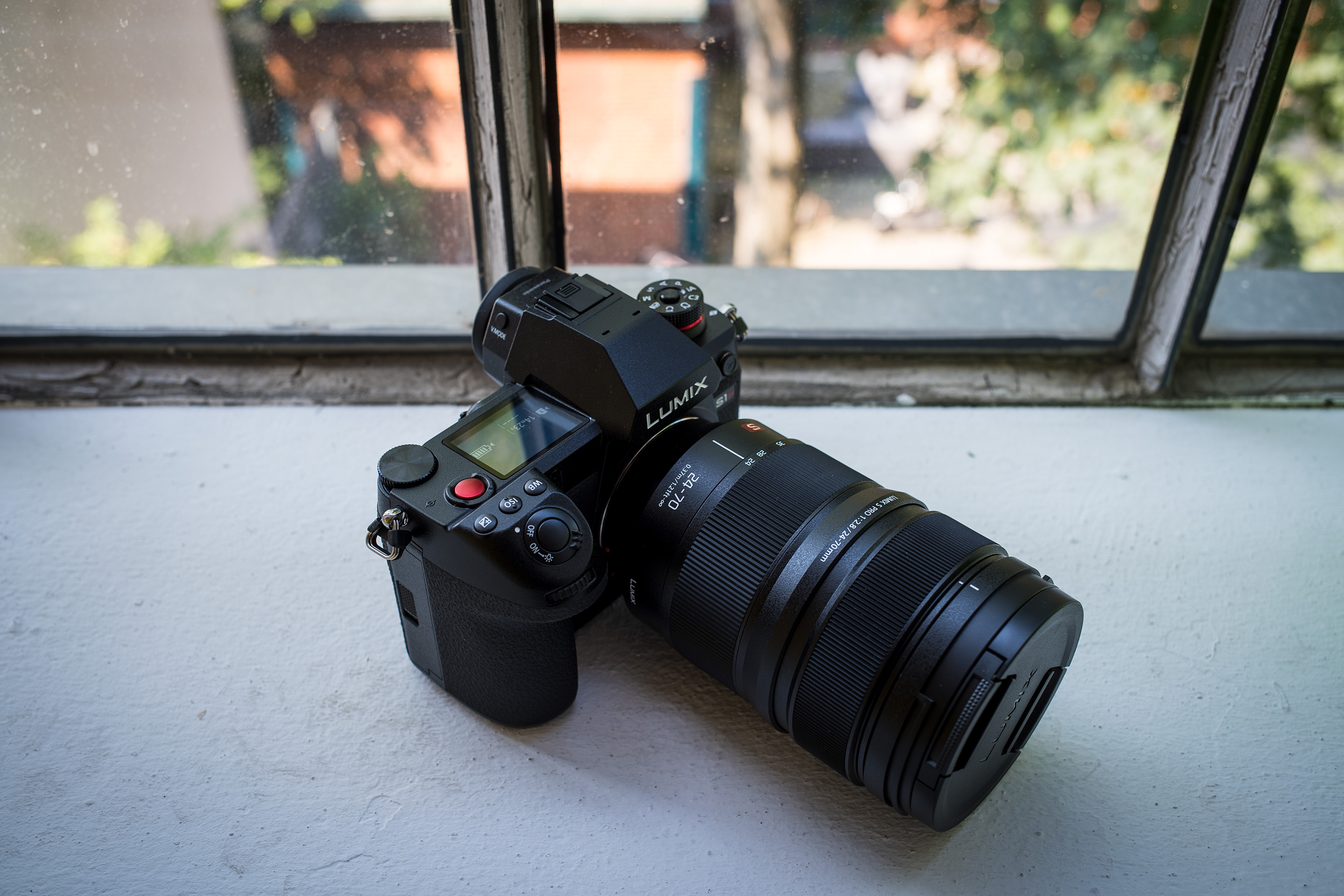 Comment on the forum / Ask me anything
The S1H is the best featured mirrorless camera on the market for filmmakers – just to put it into perspective, let's start by summarising the entire competition as quickly as we can.
Sony do not have an answer at the moment to this camera. There's Fuji, where the story is more interesting – the X-H1 was a huge step from previous efforts, but only a 1.7x crop image. Going large with the Fuji GFX 100 cannot be considered a realistic prospect for most at $10,000. Moving onto Blackmagic, the best NLE and best codecs under one roof – but the most basic of everything else. Canon – You'll be lucky if you even get 24p. Now let's have a look at the S1H frame rates:
And that's before you factor in the slow-mo frame rates ranging from 60fps right up to 180fps: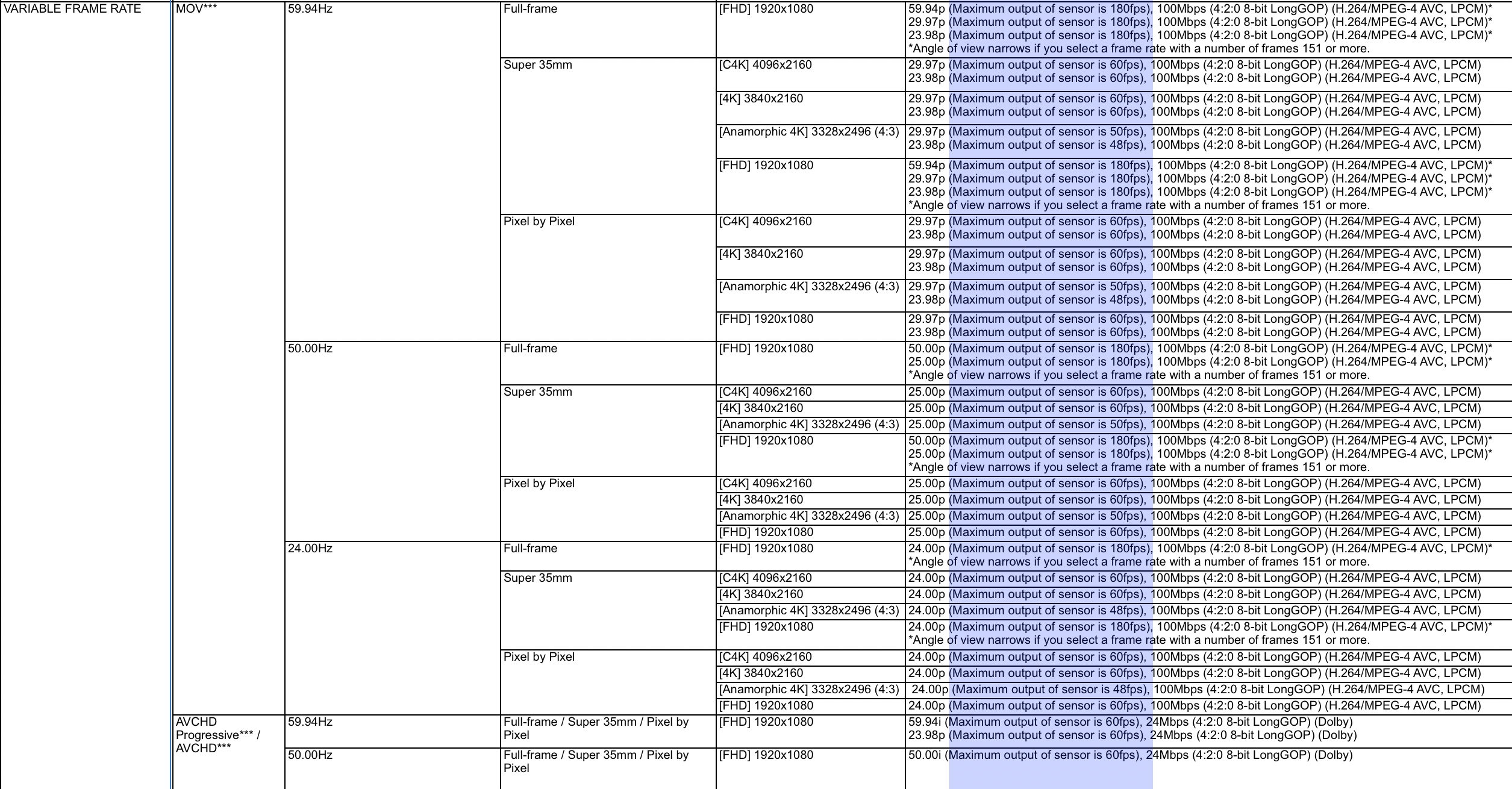 Since the humble beginnings of the GH1 as a consumer camera for video enthusiasts, Panasonic have come a long way. The S1H is the first Lumix "pro cinema camera" – and it sits very much in the high-end cinema world, with the image to match.
Yet it's just about accessible at under $4k (£3599) for a wider audience of filmmakers.
Remember RED's 4K for $4K motto with the original Scarlett concept? Panasonic, not RED, got there first, and the camera will launch on September 19th.
10 Key points about the S1H:
6K 10bit Long GOP 200Mbit, 4K 10bit ALL-I 400Mbit
Dual Gain sensor, different to the S1 (twin analogue circuits for maximum dynamic range in low light and bright light)
ProRes RAW output in development for Atomos recorders
Full V-LOG and V-Gamut
Anamorphic 4K mode in Super 35mm crop
New DCI 4K (4096 x 2180) mode
In-camera LUT support, waveform monitor, peaking, zebra, etc.
Up to 180fps HFR Slow Mo in 1080p
New concept of screen articulation – both tilt (S1 style) and flip (GH5 style)
Available to buy from September 19th, £3599 / $3999 / €3999 plus new 24-70mm F2.8 parfocal zoom with manual focus clutch override
It's a solo-cinematographer's dream camera and a much more practical solution compared to the expense of a RED, Arri or Sony CineAlta.
If it's autofocus you need, you wouldn't choose the Arri Alexa as the right tool for the job and it's the same with the S1H. It is not a spray-and-hope shot getter (although with Panasonic's own lenses, the AF isn't all that bad actually).
It should be handled like a small cinema camera and unlike the Canon C200 it's got a form factor suited to handheld work – huge high res EVF, and 5 axis IBIS. That arguably makes more difference to handheld shooting for documentaries than autofocus. It may be a controversial topic, but I don't actually like the autofocus aesthetic. It's robotic. I prefer the human hand on the focus wheel, as well as the greater control.
The S1H has already been in the hands of professional DPs, to name but a few – Alicia Robbins and Matthias Bolliger both shot short projects with the prototype. I did a short interview with Matthias in Hamburg, Germany – to talk about his experience of using the camera. This is the Director of Photography's first full frame mirrorless camera, coming off the back of shooting high profile TV and film with the Varicam S35.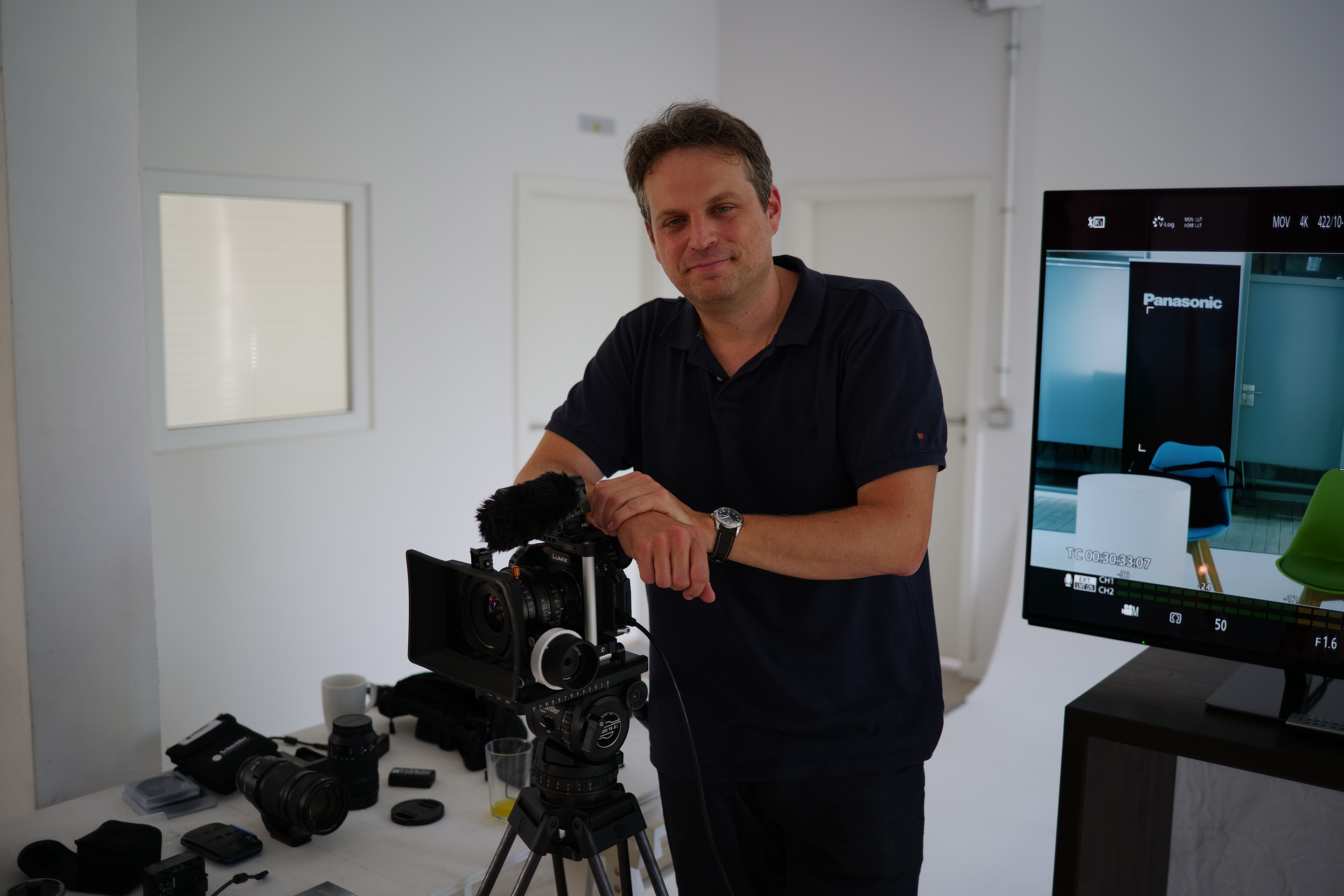 Interview with Matthias Bolliger
EOSHD: Do you see in the future, the follow focus disappearing and a more intelligent autofocus?
Matthias: Of course I can really imagine we have some kind of electric control that helps us, or even what's coming up now – wireless follow focuses on talents, on actors. [For example the ANDRA Motion Focus uses on-talent sensors so the camera can be told to track a certain actor at any given moment]
EOSHD: I see. Or a LiDAR sensor on the camera which does a time of flight distance calculation, which feeds the distance to the autofocus motors?
Matthias: Yes, I can imagine something like that. It's possible [with manual focus now]but it's hard to do a one-man show with a full frame sensor
EOSHD: Especially at F1.2!
Matthias: That's true!
EOSHD: What did you tend to shoot the most with such fast lenses – were you stopping down to F5.6?
Matthias: No, [that F4 or 4.5]for me is a bit more American style. For my shows, I mostly use between T2 or T2.8.
EOSHD: Would you mix the full frame look with the Super 35mm look?
Matthias: For scenic work I would stick to Super 35mm with all kinds of cameras, Alexa, Varicam, RED is maybe an exception… But the S1H is my first full frame camera. It was interesting, at first I was a bit skeptical, do I really need it? But watching my short, on the beach – I liked it, I liked how it behaved, the different layers.
EOSHD: It has a bit of "medium format" going on where the subject is quite far away from the camera, but the focus is still nicely rolled off, whereas with Super 35 it might be quite flat at that distance. So it helps certain shots. I'm not a huge fan when the background is completely gone, sometimes you need a sense of the location.
Matthias: It depends as well on the topic you are on, especially for the girl on the beach, I liked it how she was isolated visually – it served the story but I wouldn't say it's the perfect approach for every kind of story – I would vary.
EOSHD: Stopping down of course hurts low light performance but the high ISO on the S1H is extremely impressive, what was the highest you were could acceptably push it?
Matthias: During the morning, I didn't really have to push it – but I just went with catching a moment and I could do it at ISO 4000.
EOSHD: Yes the natural light and timing is very critical
Matthias: Yes it's about 20 minutes… then it's GONE!
EOSHD: So you need to capture the shot quickly. Did you use the ACES workflow in Resolve?
Matthias: That's a good question! I remember when we were discussing the shots [with my colourist]– he wanted to know which LUT I used. We used a LUT as a reference for our SDR grading, but we rebuilt it in the baseline grading [in Resolve]. I started with a LUT used for a "Mafia" series I'm shooting, and added a bit of magenta to the skintones so I could use it in early morning and that was my preview-look on set, I was editing with this LUT on Resolve and exported EDL, transporting the data to the post house for professional grading.
So we started with a reference LUT, but then re-did it!
EOSHD: So the LUT you used in-camera, but do you sometimes use the raw LOG image as a guide for exposure?
Matthias: When I switch on the waveform, it refers to the v-log so I see what's going on with the LOG, so I don't need to see the LOG image, I see how much is clipped in the whites, or blacks and how much range is left.
EOSHD: I see on this camera the waveform is over the image
Matthias: Maybe in two or three years we'll have an option to use a top display for the waveform monitor
EOSHD: I'd like to see the camera grow in terms of the size, so that the screen can grow – you still need a grip obviously but then if you had the grip offset, you could utilise the entire back as a screen. You still need some physical controls but the main thing is the exposure, the focus and the ISO, and you don't need so much, in terms of d-pads, joysticks…
Matthias: I would probably go for on a future model, a bigger display, but even more important from my point of view would be to have the viewfinder which can be adjusted (articulated), then we can talk about having the waveform here on the additional [top]display as long as there's enough computing power, that would be perfect.
EOSHD: I wonder if you could have the waveform on the main LCD and the image in the viewfinder (both on simultaneously).
Matthias: I would be glad if the iPad app for example could monitor not only the V-LOG picture, but able to select a LUT on the touch screen to preview different styles.
EOSHD: Just a bigger iPad-style monitor would give so many more options, you could have a split screen, you could lay out all kinds of information above the frame guides.
Matthias: The big question for me is whether [the S1H concept]will remain in the photo format or will it change, in the near future?
EOSHD: Hopefully you could put it on the shoulder with an offset viewfinder, and have a more modular approach, but I think it's important you don't lose that nice integrated solo-shooter experience, because when you start rigging things up and having monitors and EVFs, you have to babysit the batteries, have to get the arms angles correctly, it slows you down a lot. I do like the pick-up and go approach to these cameras. And the battery is pretty good.
Matthias: I was astonished, because I had 3 batteries and was worried if it'd be enough, but I came out with just 1 used.
EOSHD: Any closing thoughts?
Matthias: I think for what it is, the kind of price range it's positioned, it's a great camera in the sense of so many options coming in… 6K, 4K, anamorphic, especially for mind kind of workflow the LUT management, the ability to use LUTs in-camera is a game changer for me on a small camera.
6K 10bit, anamorphic and 180fps
In terms of 6K, 10bit, anamorphic and high frame rates only the Blackmagic Pocket Cinema Camera 6K offers all four like the S1H, but it isn't full frame and doesn't pack in the features or battery life. No articulated screen, IBIS, EVF for example.
6K will give you oversampled 4K in post and the ability to re-frame on a 4K timeline without losing detail.
There is an "open gate" 3:2 6K mode as well as a 5.9K 6K mode – both are full frame and shoot 23.98p, 24p, 25p and 30p.
Keeping the S1H cool is a fan with several speed settings – Auto, quiet Auto, silent when shooting being 3 of these.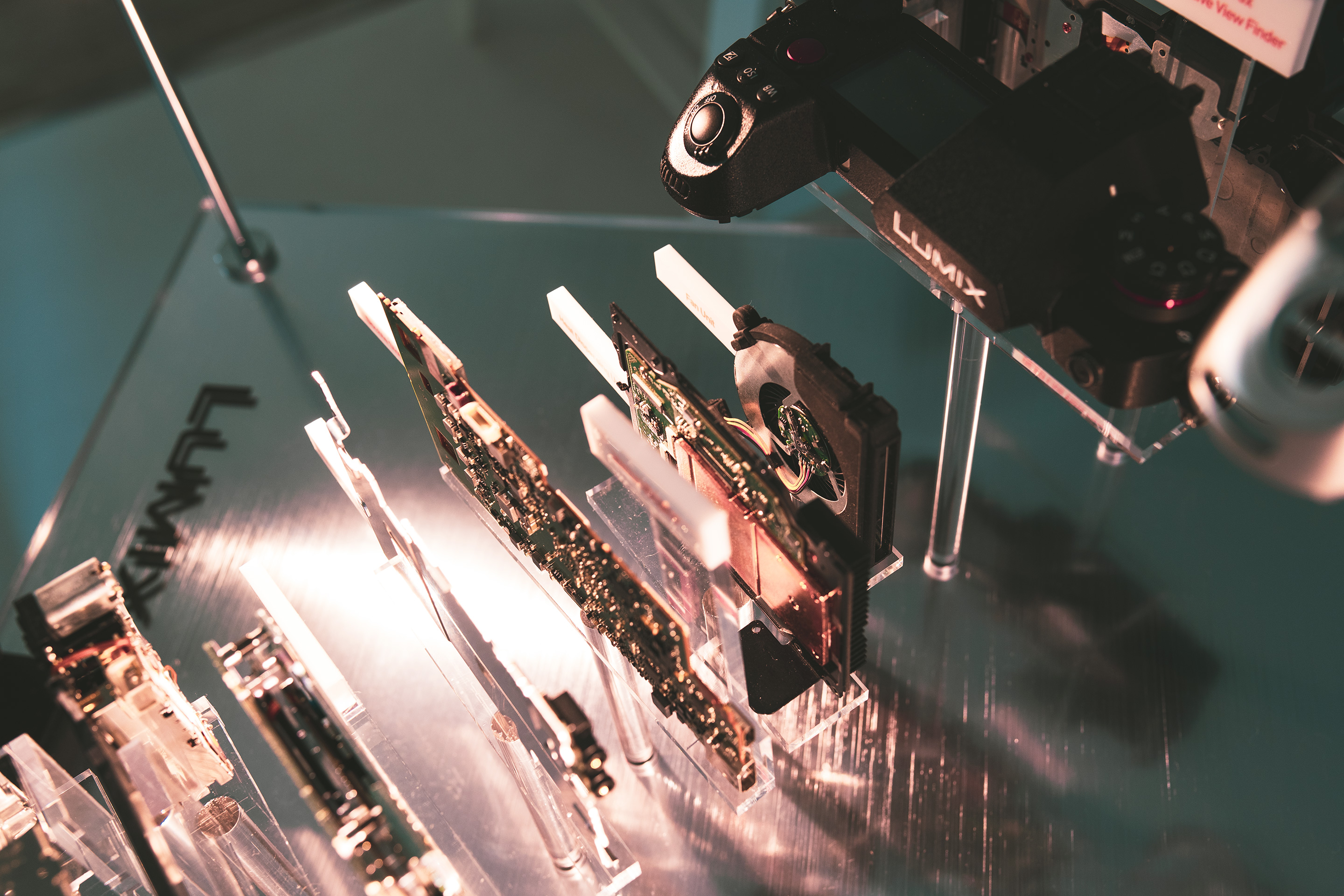 You can catch a glimpse of the fan in this exploded view of the S1H!
The exhaust inlet and outlets sit behind the best designed articulated screen I've ever used.
It solves perfectly the problem of whether you prefer a Sony A7 or S1-style tilt-screen, or a fully articulated GH5-style flip screen that's handy for vloggers. When the rotational flip hinge is closed with the screen flush against the camera, you can unlock a latch at the bottom and tilt it up for tripod use… Then when needed, you can unfurl the flip mechanism and have the screen behave like the GH5's does.
Left: S1. Right: S1H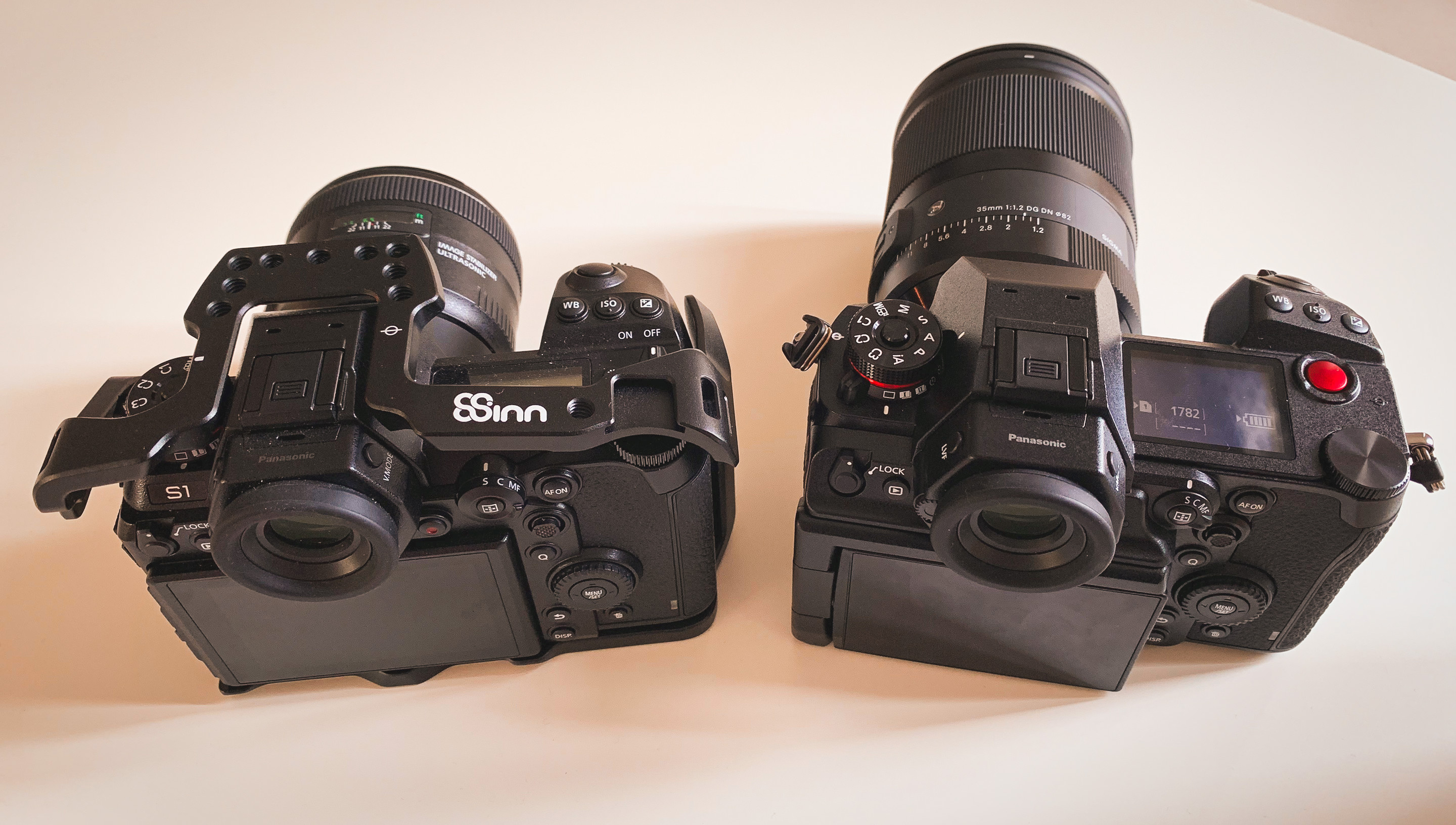 S1H in GH5 screen mode: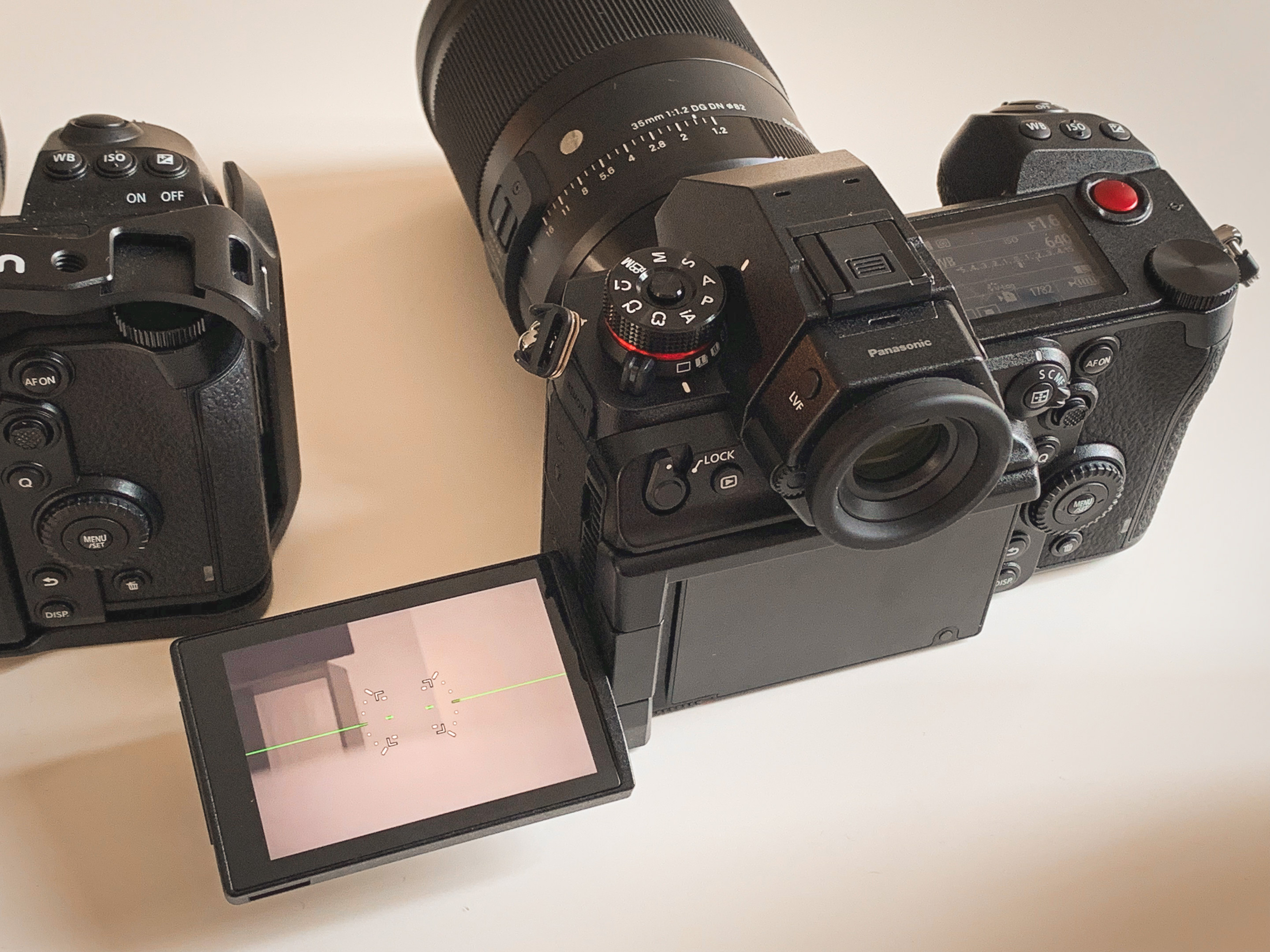 S1H in tilt-screen mode: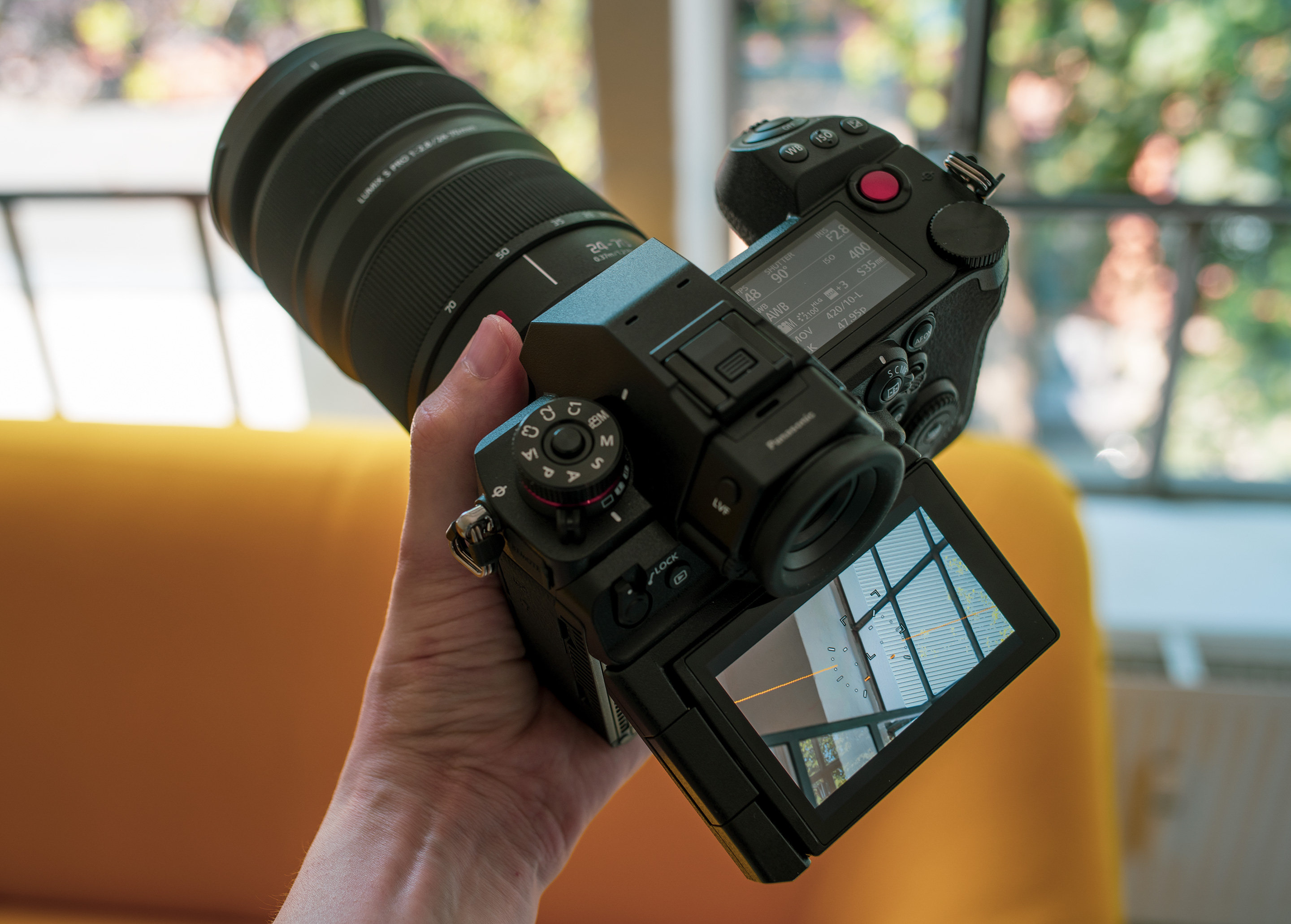 The on-off switch has moved to around the shutter release where I prefer it compared to the S1, and in its place is a nice big record button. There's one on the front as well, RED-style.
As the body is thicker on he S1H to accommodate the fan, Panasonic also gives us a larger top screen to fill a larger top plate, compared to the S1.
The other change is the switch to two UHS II SD card slots rather than one XQD and one SD, again in keeping with the GH5S. That will save on your media costs, while being fast enough to record 400Mbit ALL-I 10bit 4K, or 200Mbit Long GOP 6K… The maximum data rates on this camera. It does not shoot 6K in ALL-I, so you may need a very fast rig to edit the footage.
Otherwise, despite making room for the fan and innovative screen design, the S1H is nip and tuck the same size as the S1.
Personally speaking, I came away very impressed.
The image is exceptional.
The EVF is the best you can get.
That screen design should be on every camera, it's a game changer.
The fan wasn't audible, and allowed Panasonic's best technology off the leash. It's like an "overclocked" S1.
I also tried the Sigma 35mm F1.2 for L-mount and new Panasonic 24-70mm F2.8. The autofocus is by far the best on the Panasonic lens and it seemed to behave in a parfocal manner. It's very well made, with a manual focus clutch system as well. The Sigma 35mm F1.2 was great optically but AF did disappoint, barely any faster than an EF mount lens on their L-mount adapter.
Does it matter? This isn't a stills camera.
It's a true cinema camera.

Additional photos: