Overlooked in the first articles about this camera is the 4K H.265 mode of the Panasonic S1. Similar to the Fuji X-T3, this will allow 10bit internal recording in HEVC with launch firmware version 1.0 – no need to wait for the paid 10bit update.
3840 x 2160 is available in 10bit at 24p, 25p and 30p with no crop – it is full frame.
The later paid update is for a higher bitrate 10bit 4:2:2 mode and V-LOG, but in the meantime 10bit H.265 provides the silky smooth colour of 10bit with HDR and much smaller file sizes.
This is sweet news and I am a big fan of shooting Hybrid LOG Gamma especially in 10bit to maximise dynamic range. The image should look very cinematic. I currently use Hybrid LOG Gamma as a flat profile for grading A7 III footage. Unlike the Sony A7 III it will be proper 10bit on the Panasonic S1 instead of a cut down 8bit mode. The colour space is Rec.2100 which develops on several aspects of Rec.2020 introduced with the Sony A7R III's HLG mode.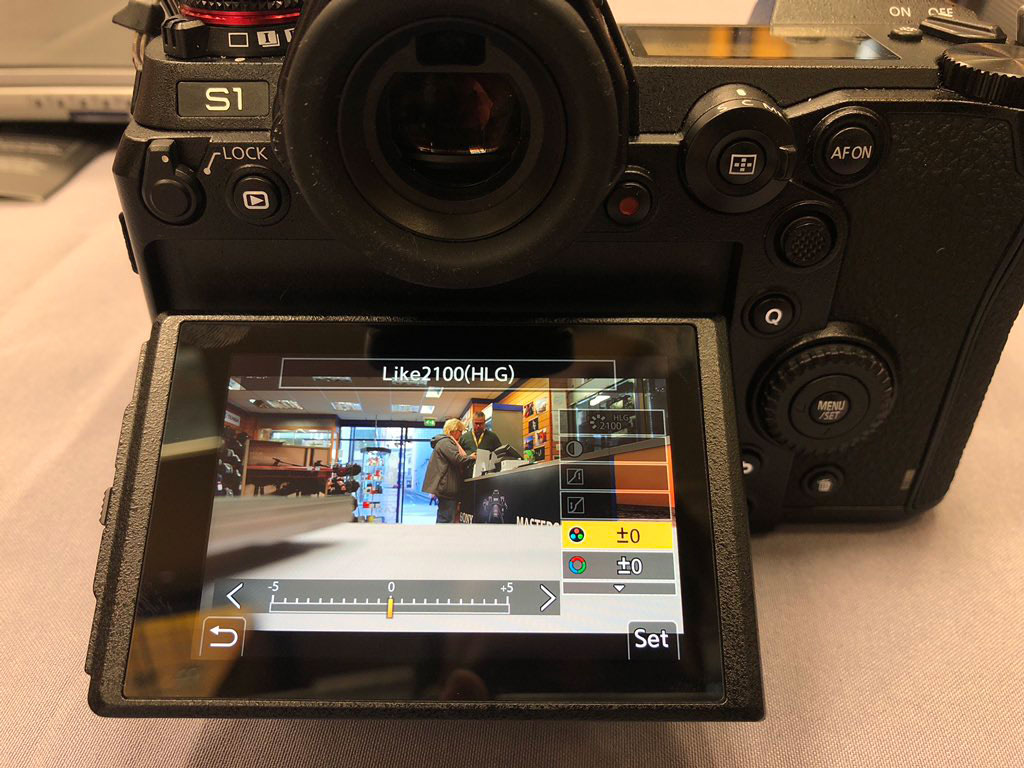 This 'free' 10bit mode will be 4:2:0 like the Fuji X-T3 and is a regular 16:9 aspect ratio video mode, not part of the 6K Photo mode.
The bitrate looks low at first glance at 72Mbit, similar to the Samsung NX1. Don't let that fool you as H.265 is a High Efficiency Video Codec. It offers the same image quality as H.264 at double the bitrate, so in H.264 terms the 72Mbit data rate is 144Mbit – almost 50% higher than the 100Mbit 4K codec on the Sony A7 cameras and in line with the Nikon D850 and Z6.
So for silky 10bit colour, wide dynamic range and use with LUTs this is going to be a very nice mode to have on release day, with the added advantage of some of the smallest 4K file sizes on the market.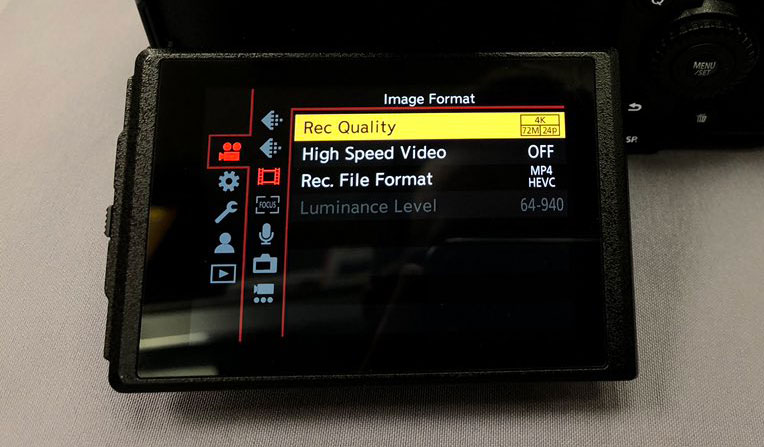 It's been a long time since the Samsung NX1 blazed a trail with the first H.265 codec on a 4K mirrorless camera and the format is now hardware accelerated on a wide range of Windows and Mac OS machines, with wide support in NLEs including Premiere, FCPX and Resolve.
For those with an Atomos recorder, the Panasonic S1 also offers 10bit 4K via HDMI, again on the day of release. This will be full 4:2:2 and Hybrid LOG Gamma will be output too.
Initially I plan to bring you the Panasonic S1 review as soon as it ships as I will be buying the camera myself, and using it with a range of Leica M mount lenses such as the superb new Voigtlander 50mm F1.2 Aspherical. Who needs autofocus?!
Also one thing I noticed on the pre-production camera was that the picture profiles are far more customisable than before, including a Knee option like the Sony profiles on the A7 III and FS5.
For a mainly photographer orientated camera, the Panasonic S1 is going BIG on filmmaking.