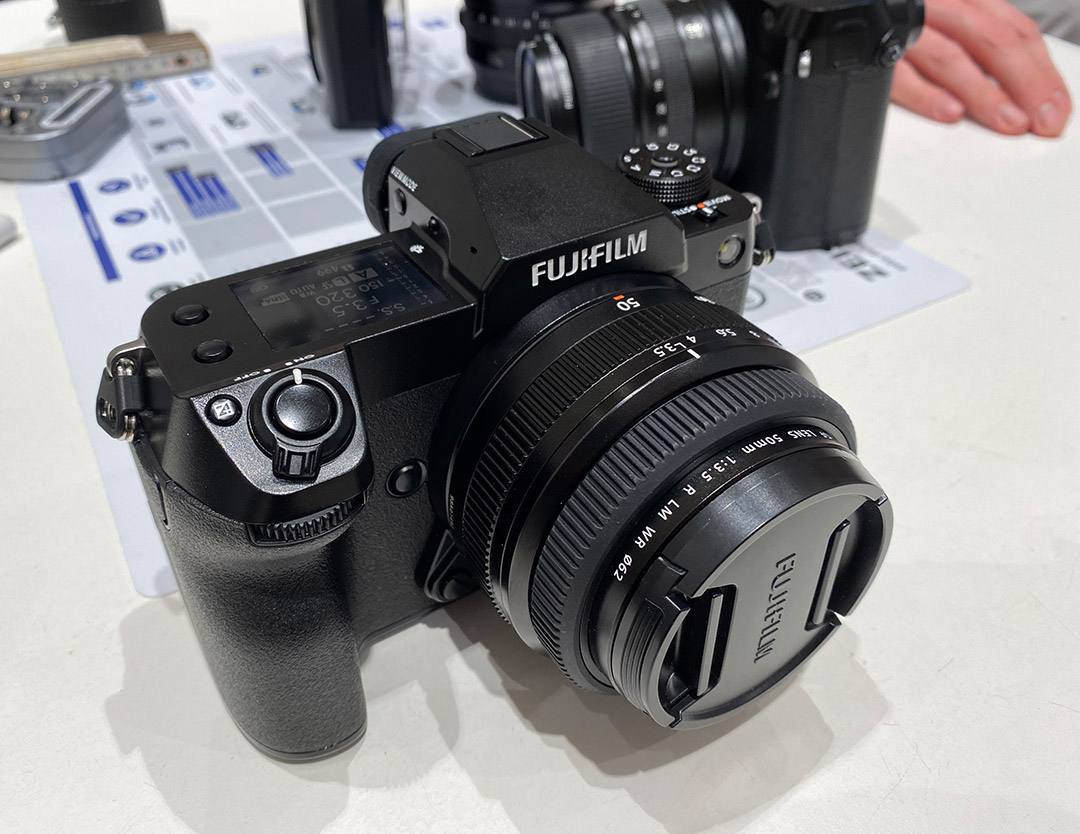 The Fuji GFX 100S is like a medium format X-H1, with very capable filmmaking abilities. I had a hands-on at FotoMax in Berlin, to find out whether Sony should be worried.
Apparently sales of the GFX 100S at $6000 have been very positive so far, and people have snapped up the chance to get the world's best sensor in a smaller body at a much smaller price than the GFX 100. Even at $10k, some considered the big brother a bargain compared to similarly spec medium format cameras.
There's no doubt that there has never been a camera as small as the GFX 100S with as large a sensor as this and 10bit 4K video. It really does feel significantly smaller and lighter than the original GFX 100. The same 10bit codec and video options are present.
The in-hand feel of the GFX 100S is comfortable but cheap feeling. It doesn't feel any more expensive than $1000 to look at it and to hold it. So you are buying this for the image alone. Ergonomics are well thought out, nothing spectacular. Even the Fuji X-H1 feels a bit more substantial and less hollow.
AF was another weak area. It doesn't come close to the Sony A7S III or Canon 1D X Mark III in this regard, in either stills or video mode. It is hesitant, and heavily lens dependant. A lot of the Fuji GFX lenses have very noisy old-style moving parts and old AF technology, which isn't great. Same mistake they made with the initial Fuji X APS-C lenses too.
IBIS is at least as good as the GFX 100 so no problems there.
This time the EVF is a downgrade on the GFX 100, lower resolution, fixed and not detachable, nor can it be articulated. The back screen only tilts, doesn't flip.
As the first in a series of cameras, the GFX 100S feels like a huge advance on the first GFX 50S in every way. Makes that camera feel very old and clunky indeed. Anyway, if it is just 1080p and your main priority is stills, the 50S and 50R make great bargains on eBay under $3000. You are spending the $6000 here to get the modern capabilities. Just beware that 4K is capped at 30p. There's no 60p or 120fps for slow-mo.
The GFX 100S takes the same battery as the X-T4. It doesn't go as long as the twin-battery GFX 100 monster, but isn't too shabby at all considering the power under the hood and that massive 100MP sensor.
At 900g the GFX 100S is still a bit heavier and larger than a Sony A7R IV or A7S III.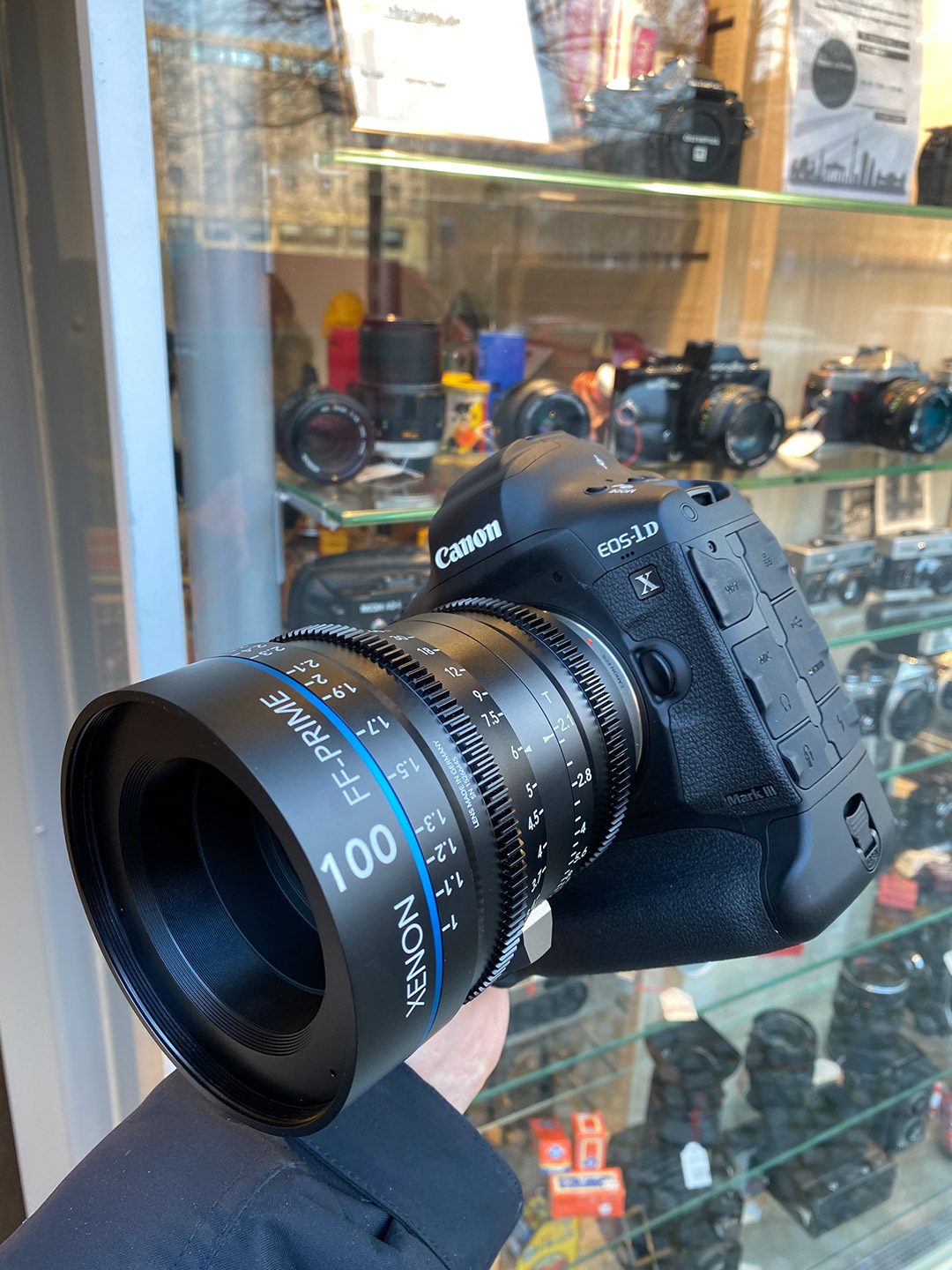 At FotoMax in Berlin they had this rather nice Schneider Xenon 100mm T2 full frame cine lens for sale. Here it is on my Canon 1D X Mark III.
They also have a very rare vintage Arriflex Xenon 100mm for sale here on their site.
GFX 100S conclusion – a step into the mainstream
My thoughts are – it's going to be a very successful camera for Fuji, which is surprising given the current economic and pandemic challenges faced by so many. Investing $6k in a new system, before you've spent anything on lenses – that's quite a move given the current work uncertainties. I personally will be sticking with my Fuji X-T4 and eagerly looking forward to the Fuji X-H2. My original GFX 100 didn't get many opportunities and I may sell it. Fuji is always on the move, tanking their previous models in value very rapidly. My Fuji bodies have been some of the worst investments I've ever made, but all remain some of the most capable cameras in my collection. What they could have done with doing here, is adding a bit of flare. Using a GFX 100S body feels like using a Sony. A bit of a utilitarian work tool, rather than something you can really love using and picking up. It doesn't feel like it costs $6000.
But the specs and image speak differently.