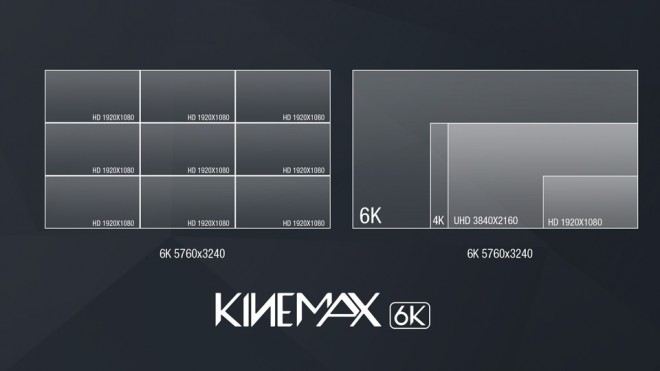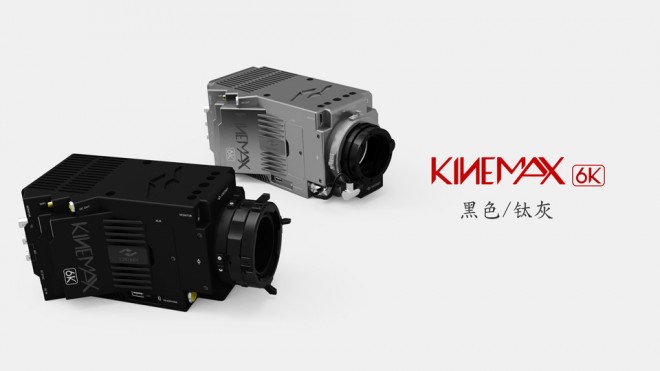 The KineMAX is a Super 35mm raw shooting 6K camera with 14 stops dynamic range, increasing to 16 stops in 3K mode, native ISO is 800. Impressive. I contacted Jihua of Kinefinity recently to talk about a few remaining questions I had on the recently announced KineMAX as well as the updated lower end model, now dubbed KineMINI.
Footage from the 6K KineMAX (sporting a 18MP CMOS sensor) is due to be released in a few days, says Jihua. The KineMAX is one of only two 6K cameras in the world right now, the other being the Red Dragon. I'm curious to know what sensor they are using for such high resolutions, but this is a commercial secret! Something I loved about the KineRAW MINI was 100fps in raw. The new cameras now do this frame rate at 2K instead of just 720p and this time moire and aliasing is barely an issue at 100fps, with a new OLPF design and new sensor. The current MINI shoots 100fps but with quite a bit of moire in that mode.
Cinema DNG uses 2:1 compression on the KineMAX. I believe it is uncompressed only on the KineMINI.
The boot-up time from cold has been reduced from 45 seconds on the old KineRAW MINI to just 15 seconds on the new KineMINI and also on the 6K KineMAX. (Just for clarification's sake, the new MINI is dubbed "KineMINI" and the older model is "KineRAW MINI").
Pricing information and full spec of KineMAX will be announced during NAB in April.
The frame rate of monitoring has been improved on the new models. No stuttering or 20fps via HDMI like the older KineRaw MINI, it is smooth like on the KineRAW-S35.
There's so far no support for 4:3 aspect ratios required for proper anamorphic aspect ratios with 2x anamorphic cinema lenses. I hope we can have a simple crop of the sides in-camera, for a 3:2 and 4:3 mode when working with anamorphic lenses other than 1.33x, to maintain the standard 2.39:1 aspect ratio. Though personally, I don't mind wider ones.
The usual 16:9 crop modes can be activated without requiring a reboot but not at a single button press to toggle between S35 and S16 sensor modes, which is a shame… I hope they put this in the final firmware and have it assignable to a programmable button. Speaking of which there is one on the 6K KineMAX but not as far as I know on the 4K KineMINI. Both need them in my view!
There are two crop modes – Micro Four Thirds size and Super 16mm.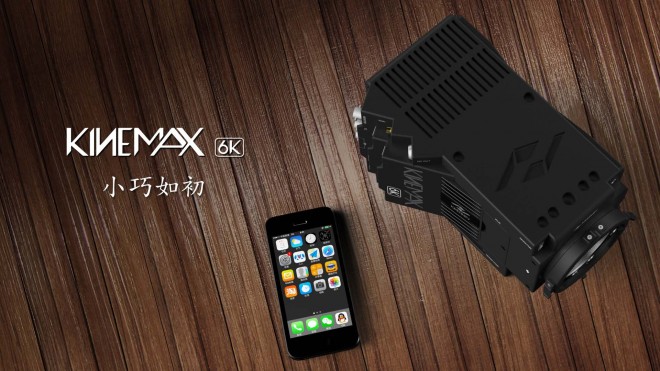 Record time on a 130Wh battery is 3.5 hours for Cinema DNG on the KineMAX and 3 hours for CineForm raw (MOV).
6K on the KineMAX can only be recorded in-camera in Cinema DNG format, though can be converted with KineStation to 6K CineForm raw.
The cameras feature what Kinefinity call a "Sports Mode" for reduced rolling shutter but only in 2K/1080p on the KineMINI. Sports Mode works at up to 4K on the KineMAX though.
Both cameras weigh under 2kg (body only). The KineMAX isn't much larger or heavier than the KineMINI this time around, unlike their earlier 'big camera' the KineRAW-S35. The MAX is just 15% longer and around 400g heavier.
The new relaunched Kinefinity website is a great improvement on the old one and now loads much more quickly. You can view the detailed camera specs and images for the KineMAX 6K here and KineMINI 4K here.