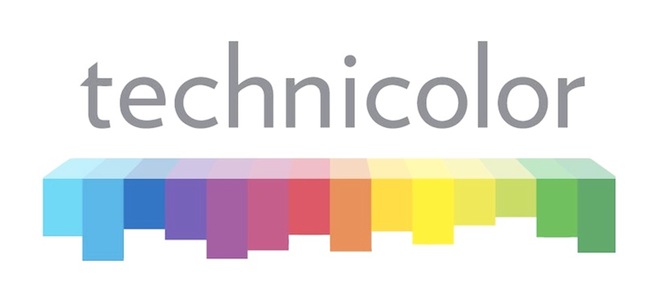 UPDATE: I have been in touch with Technicolor and they have clarified "The Technicolor CineStyle profile is going to built into current and future EOS DSLR cameras. We're going to showcase the new log profile at NAB in the Canon space on a 5D Mark II." Also it is a downloadable profile not a firmware update.
Canon and Technicolor have announced a new feature especially for video shooters: the CineStyle picture profile on Canon DSLRs, and it marks the beginning of a partnership between Canon and the Hollywood great comprising 'a set of creative tools'. It will be unveiled at NAB.
Yes in all practicality it is just a flat picture profile with a nice trademark – but is there more than meets the eye? This feature continues Canon's involvement in professional DSLR filmmaking. Their DSLR product planning department cooperated with Hollywood cinematographers and Technicolor to design CineStyle.
I am interested to see what product this will end up on. Is it a hint of what the 5D Mark III will get, or is it going to simply be a firmware update? I believe the 5D Mark III will definitely have it, otherwise why develop it and for what camera? And interestingly – why announce it now, near NAB, when the first DSLR expected to feature it isn't due until much later?
Does it point to something else exciting just around the corner?
I think this is a new product feature and it's timing just before NAB and after the 600D's release is significant. Also Canon say this is a DSLR picture profile and make no mention of it being on video cameras for the time being.
Canon take DSLR video seriously and there are signs of increasing activity from them in the run up to NAB. With Canon spending money to develop this feature just for the DSLR video market and presumably licensing Technicolor's name as part of the deal, I don't believe they will give this away in the form of a firmware update, it's too significant for that and Canon rarely add features in firmware updates anyway – 24p and manual controls were the absolute one and only exception to that rule.
Key soundbite from Technicolor:
"Technicolor has closely followed the adoption of Canon EOS DSLR cameras into the ranks of professional productions."
– Technicolor's chief marketing officer, Ahmad Ouri
Key soundbite from Canon:
"We are astounded at how well Canon EOS DSLR products have been received by the broadcast and film community, and very pleased with the beautiful and creative results that have been produced using our equipment. We are excited about Technicolor's development of their new CineStyle for Canon EOS DSLR cameras, giving post-production professionals image files with much greater latitude and versatility when color grading EOS footage."
– Yuichi Ishizuka, executive vice president and general manager, Imaging Technologies and Communications Group, Canon USA, Inc.