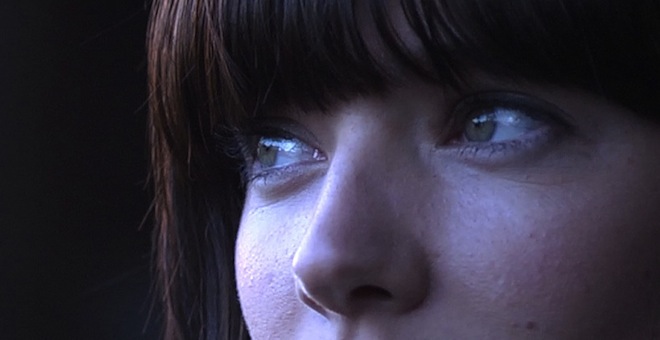 Crews.tv have offered up full resolution frame grabs of the unfinished AF100's compressed 24Mbit AVCHD codec against 100Mbit AVC-Intra (the latter via the camera's HD-SDI output). With Philip Bloom generating some excitement over the over-cranked 60p capability along with what I expect will be some knock out footage shot in London anticipation over the camera is high and it's not even finished yet!
Crews.tv used a Panasonic AG-HPG20 to capture footage in 8bit 4-2-2 from the HD-SDI output, and the camera recorded simultaneously to the memory card in 8bit 4-2-0 AVCHD 24Mbit format.
They both use a similar codec based on H.264, although AVCHD Intra is very advanced – I believe the biggest gain would be for the AF100 to feature a 4-4-4 colour-space and record direct to ProRes like the Arri Alexa, but the Arri Alexa is also $50,000 – that's 10x more than the AF100.
The AF100's high ISO performance looks good, although there is some debate around whether ISO 3200 in the menu actual activates ISO 3200 on the sensor. Philip Bloom said the senitivity seemed lower than the 5D Mark II – it should be equal. Jan has said on DVXuser that her pre-production model had 3200 active in the menus but that ISO 2000 and 3200 gave equal results on the wave-form monitor.
With the camera in this early form we should remember that the word "pre-production" means stuff like this is exactly what we should expect. The camera just isn't indicative of the final product, and yet this is what many of us will form our intial opinion of the camera on. I actually think that it does no harm, provided the camera has no major flaws. Both Crews.tv and Bloom are doing a fantastic job and drumming up interest in a very positive way for what is a great product.
Now onto the technical stuff – how did AVCHD 24Mbit compare to AVC Intra?
Crews.tv used a Panasonic's AG-HPG20 recorder to capture footage as AVC-Intra 100Mb/s. Helpfully they also state other options for HD-SDI recording on the fly – AJA's Ki Pro Mini, Convergent Design Nano Flash or Cinedeck.
I won't spoil their conclusions here – read the full article at Crews.tv here instead