[vimeo]http://vimeo.com/75728395[/vimeo]
"The Pocket" is a polarising camera. It's as tempting to rave about the camera as it is to criticise it for obvious shortcomings.
However – bottom line is that this is an extraordinary tool. It is 90% of what I loved about the Blackmagic Cinema Camera without the bulk and strange form factor. In my mind it replaces the Panasonic GH2 as the cult favourite of prosumer video because it has an absolutely beautiful film like output and a very accessible price.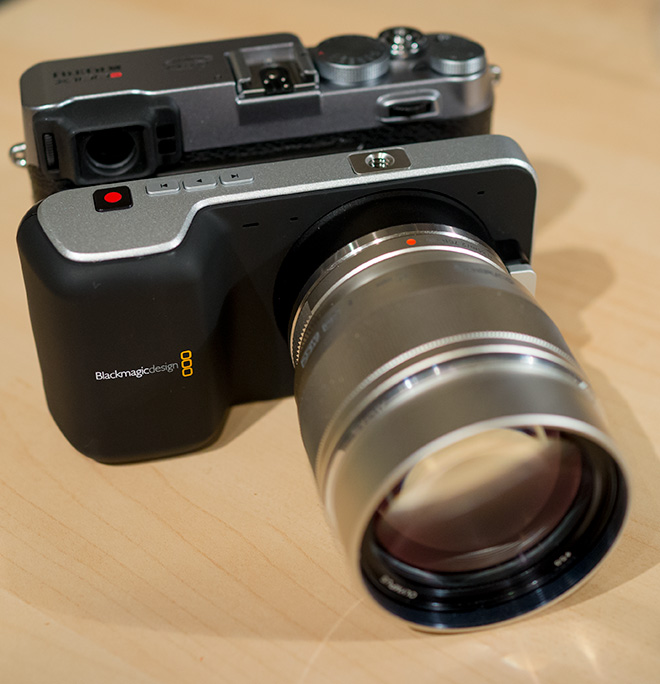 The camera landscape is a bit weird at the moment.
We have 8bit MJPEG on a $15k Canon DSLR and yet 10bit ProRes (and soon raw) on a $999 Pocket camera.
It is great to have Blackmagic in the camera market giving us something unique.
There's no other camera for $999 that shoots ProRes or 10bit 4:2:2 out of the box.
Blackmagic, along with their superb grading software DaVinci Resolve have opened up a whole new creative avenue here where Canon and Panasonic didn't – a powerful post production workflow.
Although the 5D Mark III with Magic Lantern and raw video may outgun it for brute power and number of features, the Pocket is still unique and the footage doesn't require transcoding.
Those who think Resolve is a sledgehammer to crack a nut will still benefit from the Pocket camera ProRes thanks to FilmConvert in Premiere. The ProRes files grade beautifully and you really can go all out with the available Kodak and Fuji film stocks, which are authentically based on real Hollywood ones. This is the much more powerful spiritual successor to the built in film-modes on the GH2 and CineStyle / LUTs on Canon DSLRs.
Grading 5D Mark III raw is more complex and knowledge based. You often find yourself knee deep in post for days with it because you can do so much. You can reel off Pocket camera footage through Film Convert in minutes. It's a lot quicker.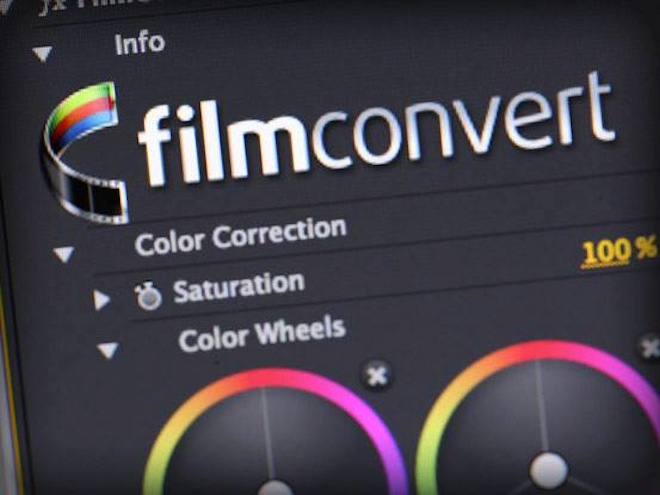 I'll have a more detailed look at image quality in part 2 but it's safe to say this thing delivers in spades like the BMCC did.
Subtle hues and details really shine. There's not a hint of compression. Not a hint of anything that looks too digital. This is a very organic output giving us the kind of colour depth plain old 8bit H.264 or AVCHD just can't match.
So the big companies will need to catch up with the Pocket Rocket or lose us. Even Panasonic who are not so shy of implementing useful features for filmmakers on the GH2, GH3, need to up their game when it comes to image quality because the Pocket Cinema Camera with ProRes (let alone raw video) is simply far superior to 8bit compressed footage from a stills sensor that has to throw a lot away in the downscaling process.
The small-ish Super 16mm sensor in the Pocket isn't actually a drawback rather a design choice and in some cases it's a huge advantage.
Metabones Speed Booster for Micro Four Thirds looks beautiful with it, and the corners are tack sharp.
You get plenty of shallow DOF if you need it, you just put the appropriate lens on.
With vintage Super 16mm glass the image has tons of life and focus is very manageable – much more forgiving than Super 35mm or full frame 35mm.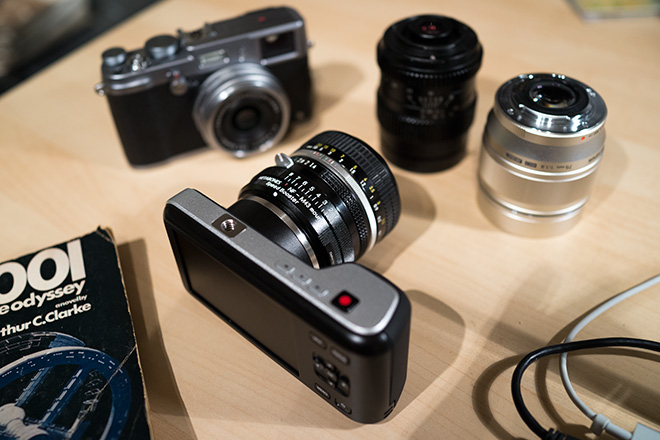 A Jekyll & Hyde kind of camera
Blackmagic Design are new to camera production and need to work on their testing procedures and quality assurance. A lot of the internal stuff that happens as a company grows and improves are clearly still to come with their camera department. We forget it's still early days and demand perfection.
It is true some of the design office choices made at Blackmagic have perhaps been folly and in time I am sure they will reshuffle their staff and put the best people in the appropriate places. All this takes time and experience. In essence, time and experience are what separate the current Blackmagic cinema cameras from being more complete.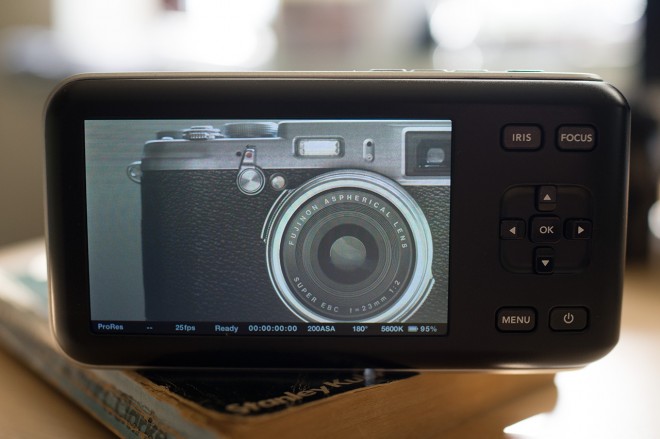 ABOVE: you can tell it isn't a DSLR just from looking at the screen – amazing tonal precision
Blackmagic also need to get better quality feedback from testers and testers need to stop sugaring their feedback! If an issue is serious it needs shouting about and bumped up the priorities list. Blackmagic are not Sony sized and even Olympus sized camera companies have to prioritise. Blackmagic should have nuked some of the more unappealing design features and bugs from their products earlier on but it looks to me like testers didn't think death star black holes in the image where the sun should be was important to fix before releasing the camera!
Here's what they need to improve on the next Pocket camera –
The camera does an auto-exposure adjustment of the iris on active MFT lenses with every power-on. I'm not sure if this is supposed to be a feature or a bug but it is very annoying
It's a hungry camera so the longer life 1800mAh GH3 or D800 battery would be better choice than the Nikon J1's 1020mAh cell
A very slightly modified chassis design that fits snugly with an existing Micro Four Thirds camera battery grip would help power it for longer too
Record button needs to be further forwards, it's too far back on the top plate
The menu needs to change – to have something as important as ISO buried in the menus under five date/time boxes is just wrong!
Let's see a firmware update which enables the playback fwd/rwd keys to act as function buttons in record mode to give us dedicated ISO and white balance keys
It would be great to see the SD card move to the side of the camera rather than stuck under it behind the battery door where it can't be accessed on a rig
Shiny black lens mount blocking can be liable for internal reflections
Some areas of the camera are less buggy, more incomplete…
Shipped 27th September by CVP in the UK, my unit of course doesn't have raw yet. When it does you will hear about it first here. Blackmagic do supply an SD card in the box containing firmware and the manual but I downloaded firmware 1.4.2 from the website as this contains a fix for the black sun spots and I suspect recalibration for the white orbs problem.
Retail customers not aware of Blackmagic's delays on the lossless Cinema DNG firmware will be left scratching their heads a bit, because the packaging says it features it.
ABOVE: the CMOS sensor inside the Blackmagic Pocket Camera camera
Like the Blackmagic Cinema Camera there's still no file management in-camera and you cannot delete clips or format the SD card. It was claimed this was to maintain SSD reliability and performance on the Cinema Camera, but the Pocket Camera uses SD cards.
The auto-iris feature of the camera seems to be activated every time I turn it on, with my Olympus 12mm F2, 45mm F1.8 and Lumix 20mm F1.7 active Micro Four Thirds lenses. Before writing more about this in part two of my review I'm doing some more research to see if it is a bug with certain lenses, a firmware bug or indeed a feature of the camera. It means that when you need to shoot wide open, but happen to have bright highlights in the predominantly low light scene (like candle flames), the camera will choose something unsuitable like F10 when you switch it on and it takes a significant amount of button mashing to get it back down to F2.0 again.
Real world battery run time test
Battery run-time has been a talking point with this camera, with several shooters claiming they get barely 25 minutes out of one battery and need to take 12 with them to cover even a short days shooting.
Actually considering the tiny physical size of the camera and the power under the hood, it does OK. Recording ProRes has a minimal affect on run-times. It runs for as long on one charge whilst standing idle with live-view, as it does writing video constantly to the card. That's very impressive and shows that the main power draw is the sensor not Blackmagic's excellent codec implementation.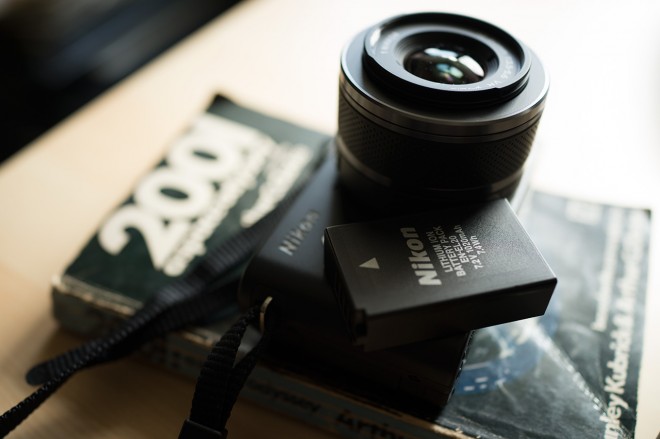 The Pocket Camera uses the Nikon EN-EL20 rated for 7.2v and 1020mAh. This is the same battery the Nikon J1 mirrorless camera uses. The camera is boxed with a 800mAh 'Blackmagic Mini'. This stood up very well against the genuine Nikon battery. In part two I'll see how the other (very cheap) third party batteries stand up.
The camera gets very warm to the touch when turned on for a while.
Run times were –
Live-view standby with active lens and OIS (14-140mm) – 1 hour 8 minutes with genuine Nikon EN-EL20 (1020mAh).
Live-view standby with passive lens (Bolex 16mm F2.0 c-mount) – 1 hour 12 minutes with same battery
As above (passive lens) but with supplied 800mAh Blackmagic Mini Battery – 1 hour 5 minutes
Continuously recording (passive lens,genuine Nikon EN-EL20 and ProRes to SanDisk Extreme 95MB/s SDHC) – 1 hour 4 minutes
The battery meter is far more accurate than the one on the BMCC, going down in predictably linear 1% steps until the cell is empty. However it isn't accurate through the power on / off cycles and when it reaches 1% there's usually much more left in the battery than the camera implies, usually as much as 10 minutes.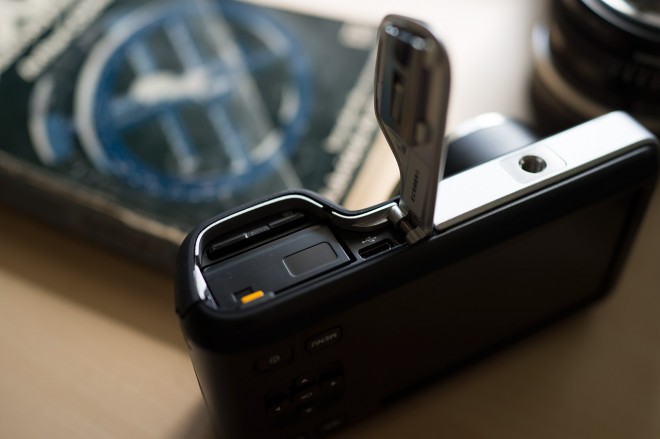 There are some Chinese EN-EL20s rated for 1800mAh. Frankly I don't think they are what they say they are. Having looked at tear-downs of other third party batteries stating higher than normal capacities, you can find standard capacity (but low quality) cells inside.
You can record 42 minutes of footage on a 64GB card and the camera supports ExFat for larger than 4GB file sizes. Despite that, long clips are spanned across multiple files.
With raw I expect recordings to take up about 12 minutes for uncompressed Cinema DNG raw and 24 minutes for lossless 2:1 compressed Cinema DNG raw.
ProRes is still pretty big in terms of file sizes, certainly relative to a more compressed codec like H.264 at 50Mbit on the GH3.
Stay tuned for Part 2