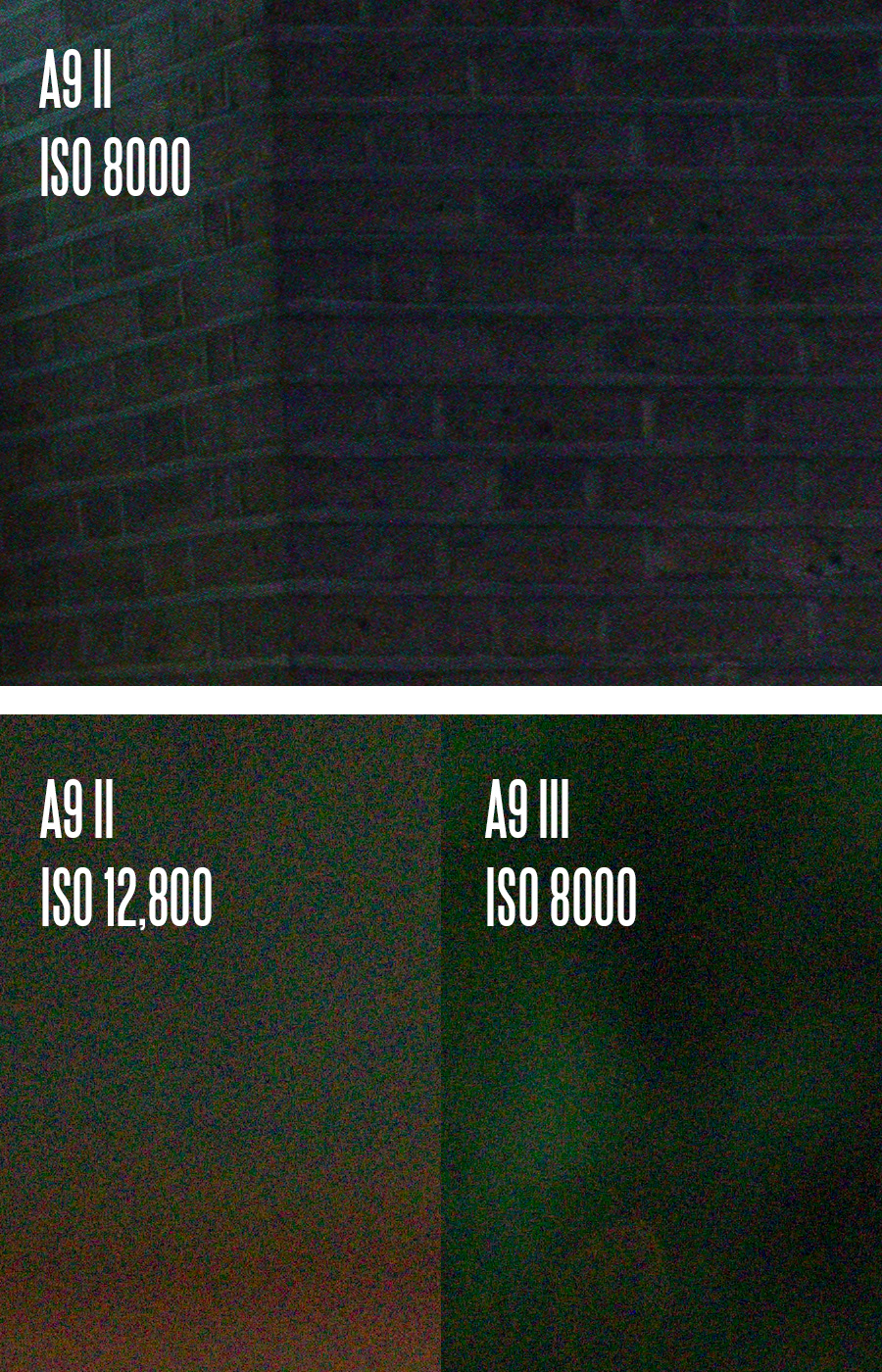 I have put some of the high ISO RAW samples from the Sony a9 III under the pixel peeping microscope.
The results do show there is a trade off for having a global shutter.
24 megapixel, or 6K in movie terms has been something of a sweet spot for balancing resolution and high ISO performance. These full frame cameras are comfortable competing with the 12 megapixel Sony a7S III at all the normal ISO values up to around 12,800, and the oversampling from 6K to 4K further helps reduce noise, something the a7S III cannot do.
The a9 III is a bit of a step back.
At ISO 8000 and 12,800, we begin to see quite a bit more noise than the rolling shutter 24 megapixel sensor in the A9 and A9 II.
My samples are cropped from the Photography Blog Sample Images (RAW / ARW format) for the A9 II and A9 III sections which you can download here. Care was taken to turn off noise reduction in Adobe Camera Raw and Affinity Photo, to just leave the raw sensor data, and to crop from similarly exposed areas of the frame.
I put the loss of low light performance about 1 stop, maybe 2, so not insignificant.
Early reports also show that dynamic range has taken a step back, and this is also reflected in a narrower native ISO range. The a9 III has a native base ISO of 250, and highest native ISO of 25,600.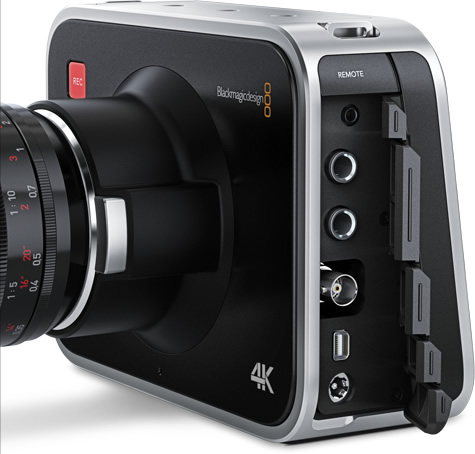 That said, to get things into perspective… I present to you the Blackmagic Production Camera 4K from ten years ago. This global shutter Super 35mm camera could only do clean ISO 200, and 400 was pushing it. 800 was unusable, not just due to the level of noise but due to the heavy fixed pattern noise from the global shutter circuitry on front of the sensor. By moving all this behind the sensor, the Sony a9 III chip might run hotter, might be have a slightly noisier readout, but at least the light gathering ability isn't compromised as it was on the older global shutter cameras.