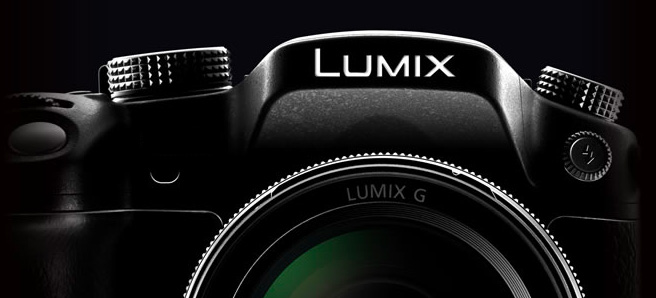 The Panasonic GH3 was a big update over the legendary GH2 and I am putting the final touches to my review (and a lot of other future material). I've been shooting a lot with it alongside by cinema cameras, the FS100 and Blackmagic Cinema camera. Where are the Panasonic pro cameras? Well the GH3 is $1300 and that leaves quite a large space above it for a high spec 'DSLR-type' camera from Panasonic. I'm getting more and more clues and info as to a possible high end GH camera, and if true this would be a dream for indie filmmakers and a brilliant move by Panasonic.
Panasonic have been known to be readying a new codec (AVC Ultra) but have been very quiet on the pro A/V hardware front lately with the AF100 firmly put in the shade by the Canon C100, C300 and Sony FS100. This may be about to change.
NAB 2013 starts on the 6th April. Currently the consumer Lumix line tops out at just $1300 despite the GH2 and GH3 being embraced by professional filmmakers. By contrast Canon have numerous consumer and pro DSLRs above the $2000 mark like the 6D, 5D Mark III, 1D Mark IV ,1D X not to mention the Cinema EOS range which will highly relevant at NAB again this year. There's definitely room for Panasonic to join this high end market with a stills camera that is more optimised for video than the Canon equivalents. The GH-series in a perfect position in terms of the existing technology to step up to the plate. Even the $12,000 1D C is really a camera designed for stills, with a bolted on video mode, so the opportunity is there for the taking by Panasonic, all the way to that lofty $12,000.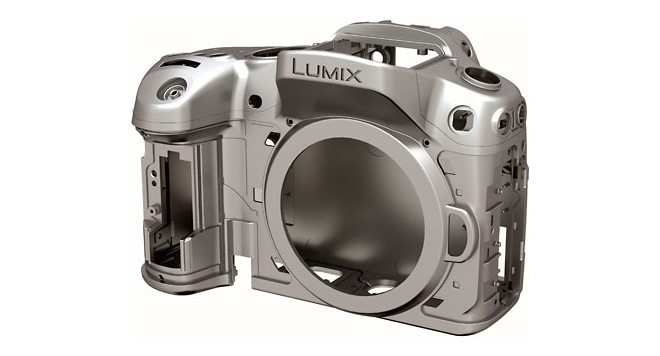 I think there is something in the works, what shape will it take? Well first let's look at what is a GH-X needs in order to better Canon…
Go high end – $3000, $6000 and $12,000 price points currently unoccupied by Panasonic relative to the highly successful 5D Mark III, C100 and 1D C.
Make it highly video optimised – none of the rival Canon DSLRs are designed from the ground up for video, they are stills cameras with a live-view record mode
Prioritise a built in ND filter and articulated screen – video needs this
Introduce a new high end Panasonic sensor (to differentiate image quality from Sony who are dominating the CMOS market to a dangerous degree)
Maintain the Micro Four Thirds mount and sensor size – don't go PL / Super 35mm. This mount is becoming a real winner, with Blackmagic embracing it for their Cinema Camera and the lenses are getting better and better. Such a wide range now and some are truly cutting edge in terms of the optics – Olympus 75mm F1.8 and Panasonic 12-35mm F2.8 are two of the best lenses on the market according to DXOMark. The mount is also far more versatile and adaptable than EF. PL mount lenses go straight on with an adapter.
Plastic feel of the consumer Lumix line must be banished. Aim for 5D Mark III or even 1D X style body.
I can't stress enough the importance of a built in ND filter. The real weakness of Canon DSLRs for video even the $12k 1D C is that they don't have room for a built in ND wheel because of the mirror box. What use is a mirror and optical viewfinder for video? With mirrorless this isn't a problem. The AF100 fits one into the Micro Four Thirds mount no problem.
I actually prefer the DSLR / mirrorless stills camera ergonomics for my filmmaking work over the larger cinema cameras, as long as it is done right. An articulated screen is a must-have, as are good manual focus aids. Canon are weak in this area even at $12,000 on the 1D C.
I'd rather shoot with a DSLR than an Alexa. For me the stealth factor and small size of these cameras as digital cinema tools is an amazing feature. Rigging is better with a smaller body and more convenient. What the GH3 has over the AF100 is that it fully utilises the small body size made possible by Micro Four Thirds and mirrorless tech and it makes much more sense to go in this direction rather than another iteration of the boxy AF100. The competition is heading towards smaller bodies with both the Sony F5 and Scarlet / Epic downsizing dramatically on the Sony F3 and Red One.
GH3 sensor is a clue?
Panasonic seemingly used a more standard CMOS sensor for the GH3 instead of a Panasonic designed NMOS sensor, which they used in the previous cameras. I find it hard to believe they are not utilising their own factory for future products (their sensor division is very active at the moment) I think they are saving the new Panasonic sensor for a GH-X and the image quality improvements it will bring.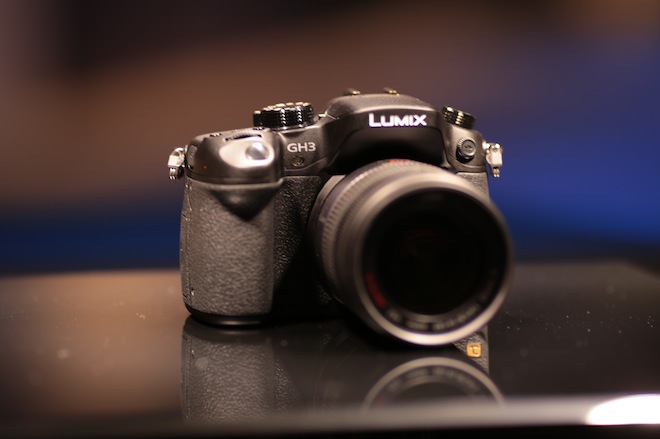 With the margin being much higher on a professional camera and with the crucial need to differentiate it from the competition on the grounds of image quality, it makes sense to use their own sensor which is more expensive to produce than simply buying one from Sony.
GH-X should replace the AF line at $3000 to $6000
It is no secret that the AF100 wasn't very well accepted. I felt the design was dated and the $700 GH2 had a better image with the hack. Panasonic have said that they are 'reconsidering' the AF line and I think a merging with the GH line is exactly what is needed. After all the GH2 sold far better therefore it is the product that should dictate the direction to go in.
What the AF100 also shows is another clue – Panasonic isn't afraid to use consumer technology in a pro product, and the GH-X would certainly be a mixture of their consumer Micro Four Thirds technology with pro-AV division additions. But in my view they should keep the price as close to the 5D Mark III as possible in order to win market share from Canon.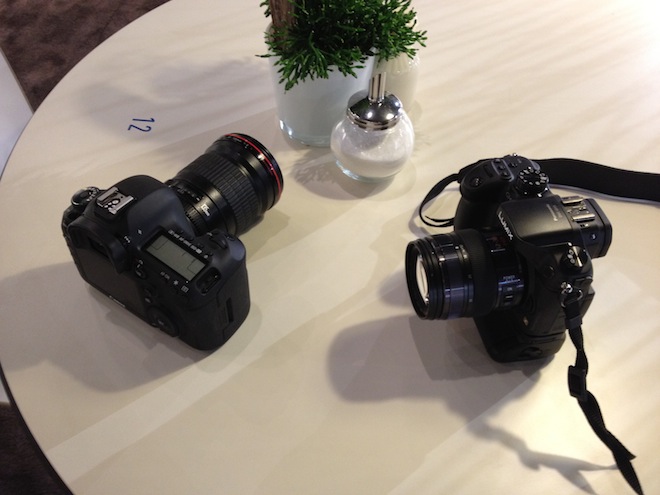 A professional GH-X camera with HD-SDI and 4K AVC-Ultra for much less than a Canon 1D C would be incredibly well accepted and unlike the 1D C actually designed for video from the ground-up.
It isn't hard to beat Canon on price even with a 4K camera. The 1D C is effectively a $6000 DSLR sold for double and with all that stills baggage – AF systems, mirrors, pentaprisms, etc. adding to production costs Panasonic can undercut it with a mirrorless.
Lastly the GH-X would give GH3 owners a good reason to throw a lot more money at Panasonic, but the price difference would make the GH3 even more of a bargain and cement its position as a b-camera to the larger GH-X. In the last few weeks 43rumors have been getting very small drips of information about a likely 'new type of camera' from Panasonic and the timing – close to NAB – makes it is more likely to be something filmmaking related than photographic. These rumours suggest the camera is likely to be larger than the GH3 and much more expensive and that all tallies with my expectations too. I expect it to be aimed at a rather different market than the consumer GH3 – the pro market the AF100 was aimed at perhaps? I'd rather see it aimed squarely at the 5D Mark III which has a broader market – it straddles consumer AND pro, advanced enthusiast and rich tourist alike.