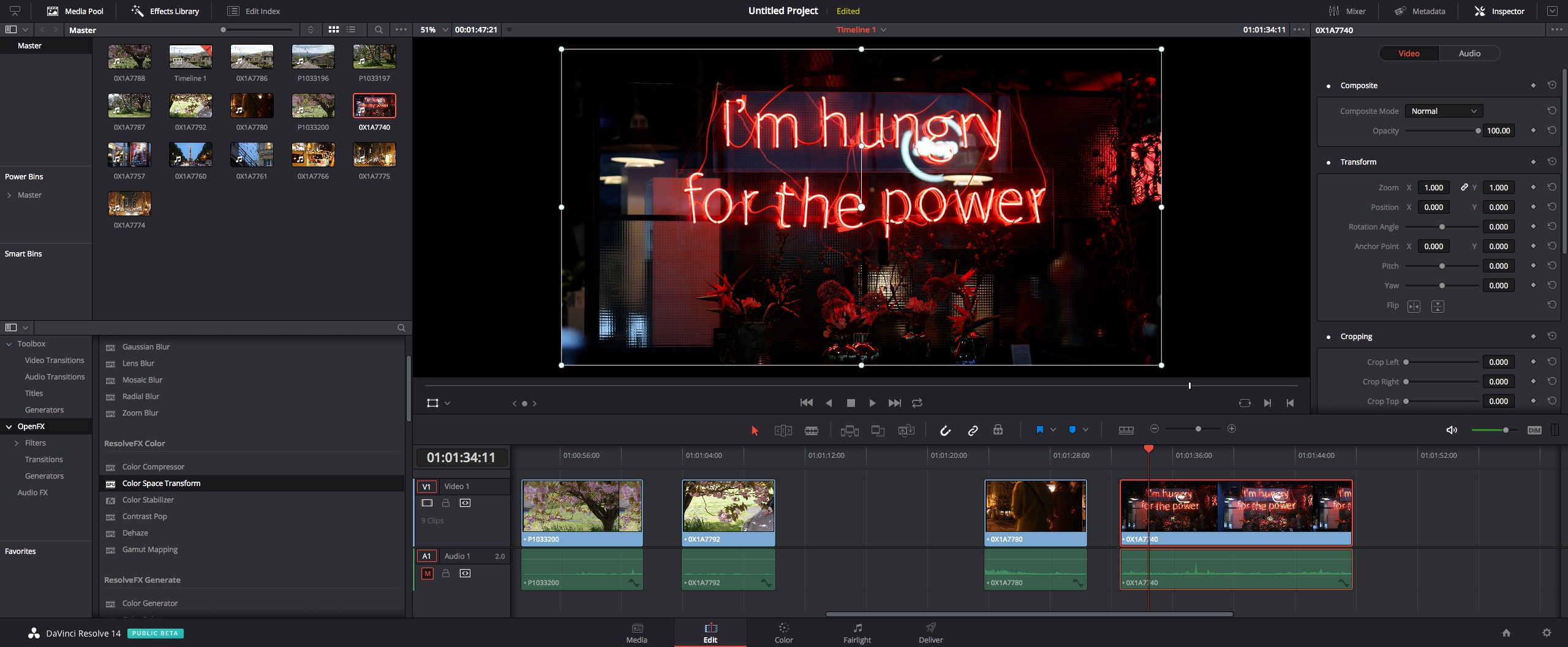 Resolve has truly come of age.
Blackmagic describe Resolve 14 as a revolutionary release. It really is.
Should you take the time to learn this software, you'll be rewarded with one bullet proof app for your entire workflow. The Public Beta can be downloaded now from Blackmagic.
Resolve 14 finally breaks the spell of the Adobe-Apple duopoly on video editing, which has gone on for far too long. Amazingly the standard Resolve 14 remains free to download and the professional Studio version of Resolve 14 has had a major price cut from $1000 to $299. The license still sits on a USB dongle, so you need one license per machine.
Blackmagic announced at NAB 2017 they are also rolling out a worldwide training & certification program for Resolve 14.
Adobe and Apple have both been disastrous recently so the timing couldn't have been better. I gave up on using FCPX several years ago and Premiere has gone backwards in reliability terms for me. Indeed the one positive change in Premiere CC has been to the Lumetri colour grading tool, the rest of the NLE just hasn't moved with the times. Performance is backwards compared to both FCPX and Resolve 14. For such a mature product-line from a major corporation it is extremely unstable. Then there's the pricing – the subscription model works out incredibly expensive long-term compared to the sub-$300 FCPX and Resolve.
We all know Resolve has the professional colour grading chops but what about the editing and audio side?
As you can see from the screen shot (above) this is a HUGE improvement on previous versions with just about everything at your disposal with a clean UI. One thing people DO like about Premiere is how straight-forward the user interface is for editing and it is what we are used to. Well Blackmagic seemed to take inspiration directly from Premiere and you'll have a hard time telling them apart in terms of design. It's just that Resolve 14 actually works properly!
As for the audio editing side, with the acquisition by Blackmagic of the world famous digital audio company Fairlight. They are an Australian company, who back in the early 80's pioneered one of the first music workstations with a built in digital audio sampler. The systems went on to become a staple of 1980's music, used by artists such as Peter Gabriel, Genesis and Kate Bush and the company is now a leading manufacturer of mixing consoles for professional music studios (see below). Thus this part of Resolve, namely audio, has come from near-non-existant to a major feature which trumps Adobe's laughably basic audio mixing & editing in Premiere.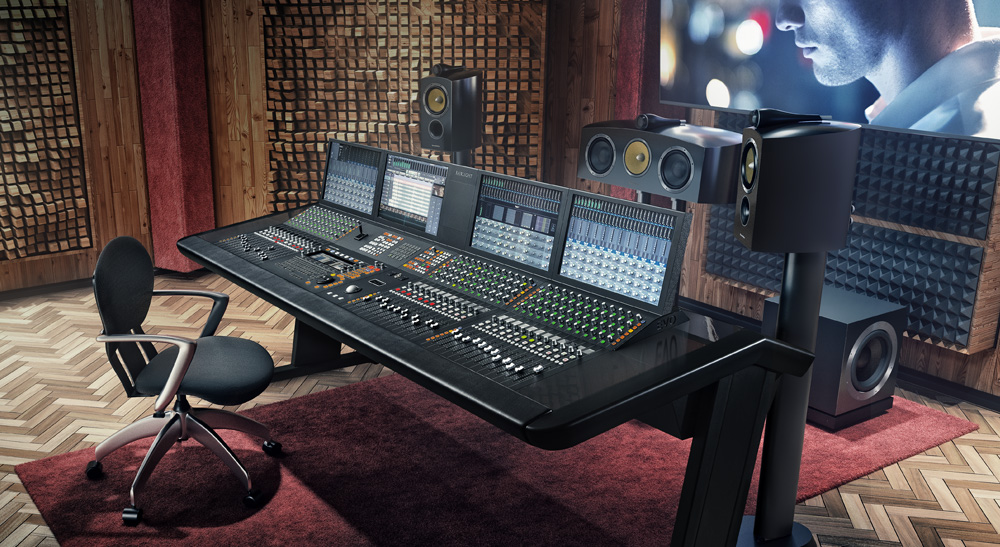 So far I've been impressed with the 4K editing performance of Resolve 14 with my 1D X Mark II and GH5 files, and this is only the beta version.
In addition to CUDA and OpenGL support, Resolve 14's renderer also uses the Metal API on MacOS offering the lowest overhead with direct access to hardware acceleration on both the CPU and GPU.
According to Blackmagic:
DaVinci Resolve 14 is a revolutionary release. Extensive CPU and GPU optimizations and a new high performance playback engine will mean DaVinci Resolve 14 is now up to 10 times faster than before, making it possible to edit 4K images on a laptop. We've also built Fairlight audio into Resolve with an audio post production suite, included new multi user collaboration tools, added over 20 FX filters for everything from dust to dead pixels, and more.
That's before you consider Resolve 14's RAW video and Cinema DNG support, something FCPX and Premiere lack altogether!
Cutting the timeline is a familiar affair in Resolve 14 and apes the familiarity of Premiere, with the same basic tools. The really basic stuff like cropping, resizing, zooming, positioning and the trusty razor are all easily accessible in the workspace. The Effects are different but again compete with the functionality of Premiere's effects one on one. According to some users the Warp Stabiliser equivalent in Resolve 14 isn't quite as good as Adobe's but again we're talking beta software at the time of writing. Resolve supports Open FX plugins, amongst them some well known ones with DSLR filmmakers like Film Convert. Of course support for 3D LUTs is there out of the box with bells on, so compare that to FCPX which lacks LUT support out of the box – NUTS!!
EditReady Version 2.0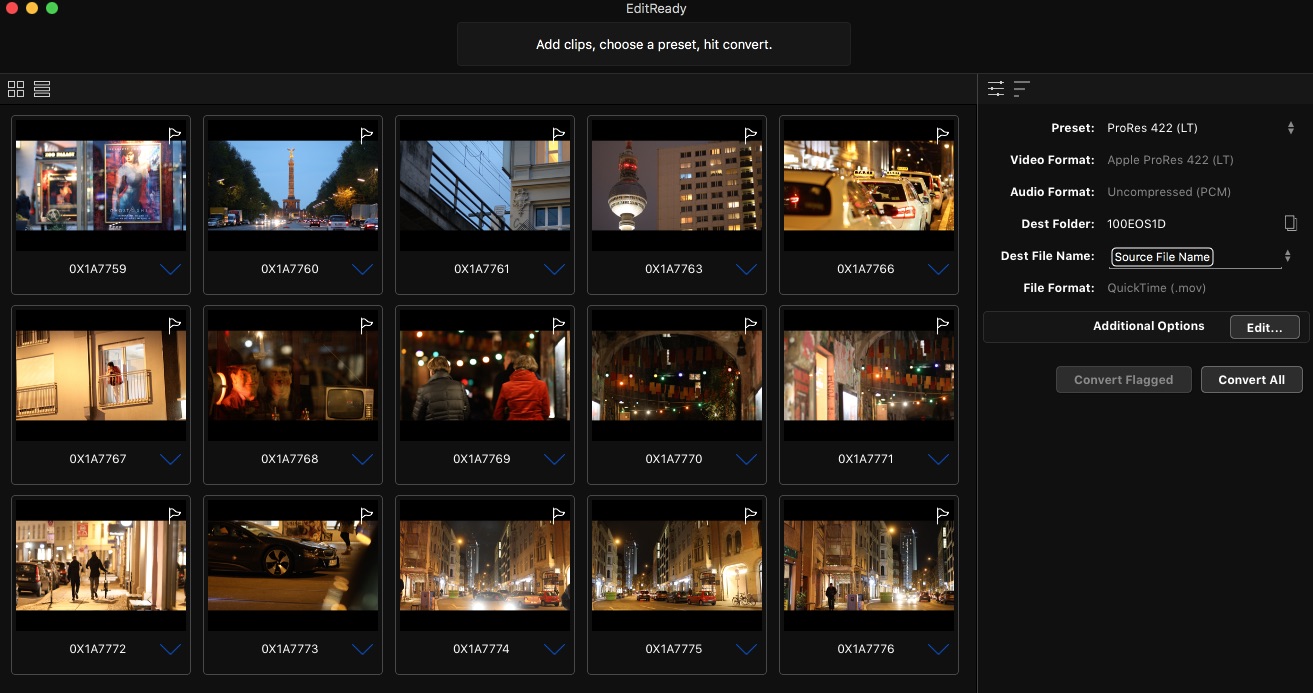 Another major release at NAB 2017 is EditReady 2.0, which is a (cheap) $20 paid update to the original EditReady (the best $50 I ever spent). I use this app on an almost daily basis for transcoding tricky to edit 1D X Mark II 4K MJPEG, Samsung NX1 H.265 and GH5 10bit 4K H.264 files to ProRes on a Mac.
Although Resolve 14 Studio does support 10bit 4K, the free version needs to be fed 4K ProRes, not the native GH5 10bit files… and it won't render out 4096 x 2160, the maximum is Ultra HD 3840 x 2160. So EditReady comes in handy if you don't have your Resolve license dongle with you or can't yet justify the $299 asking price of the Studio version.
The original EditReady is now on version 1.4.9 – a word of warning, this isn't yet prompting you to go to version 2.0 and does not support GH5 10bit 4K – giving a corrupted green video output. Oddly it seemed to work just fine with GH5 10bit 4K until last week…! But if EditReady wants another $20 in the coin machine to chomp on these demanding files I am happy to give it them! It is quite simply the fastest and most intuitive transcoding app for the Mac and it pays to take the leap to version 2.0.
It's just a shame Windows users aren't so lucky. The transcoding apps suck on Microsoft's platform and ProRes is an Apple codec. I do hope there will be a Windows port of EditReady so it can be enjoyed by the largest audience possible.
Click here to check out EditReady
And here to download Resolve 14 or Resolve 14 Studio (both public beta versions currently).
More on Resolve 14 on EOSHD later including a full review.