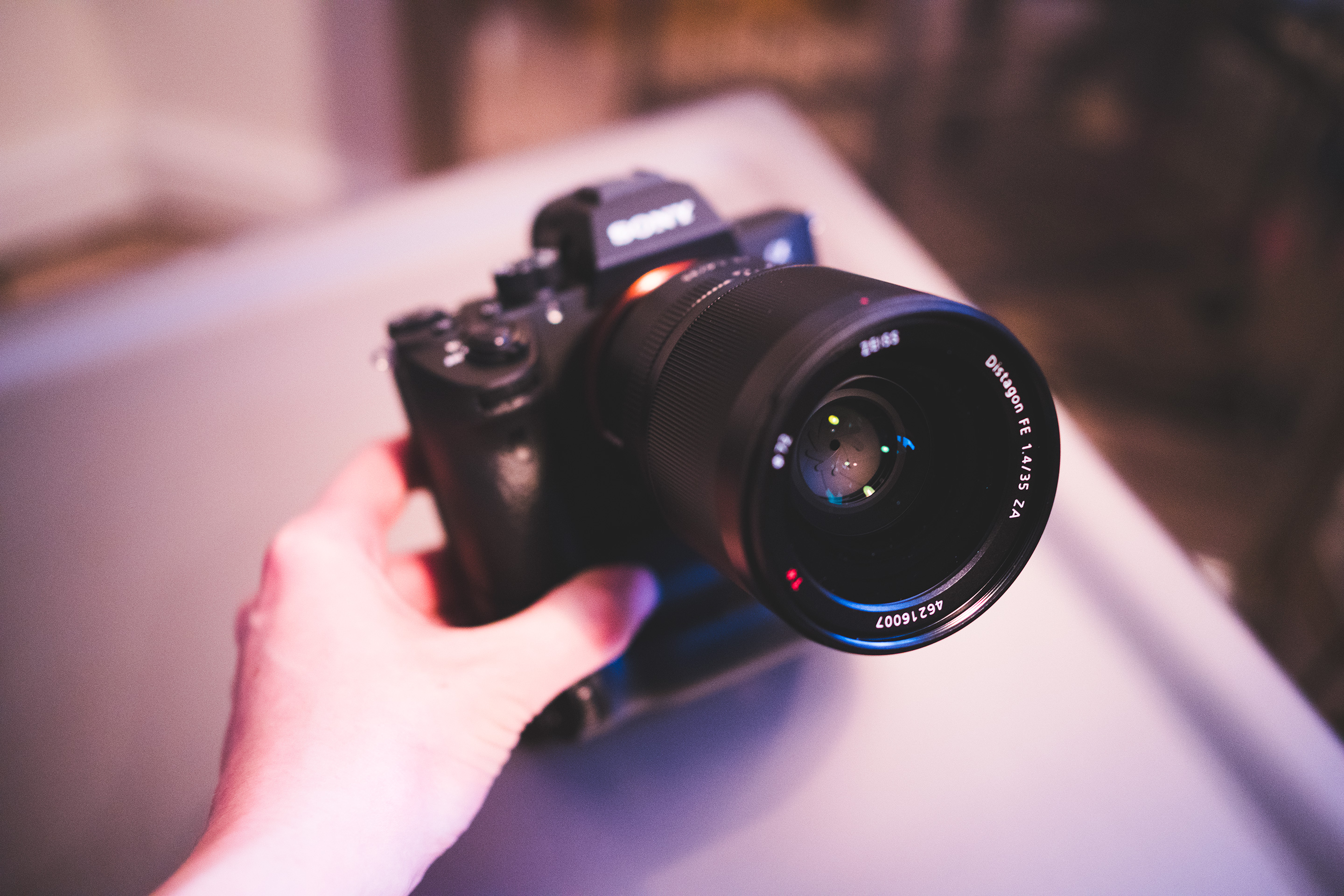 IMX555CQR is the catchy code-name for an upcoming Sony sensor leaked today. It's a 102 megapixel full frame sensor for consumer cameras and available to other manufacturers. A pixel binning mode for 12bit 6K video is offered, along with a unique high-speed digital readout for 16bit stills.
Stills from the sensor are a mammoth 12288 x 8192 resolution. That's 12K in video terms.
Sony appear to use a novel readout method with the sensor, for a very fast readout given the amount of data coming off the chip.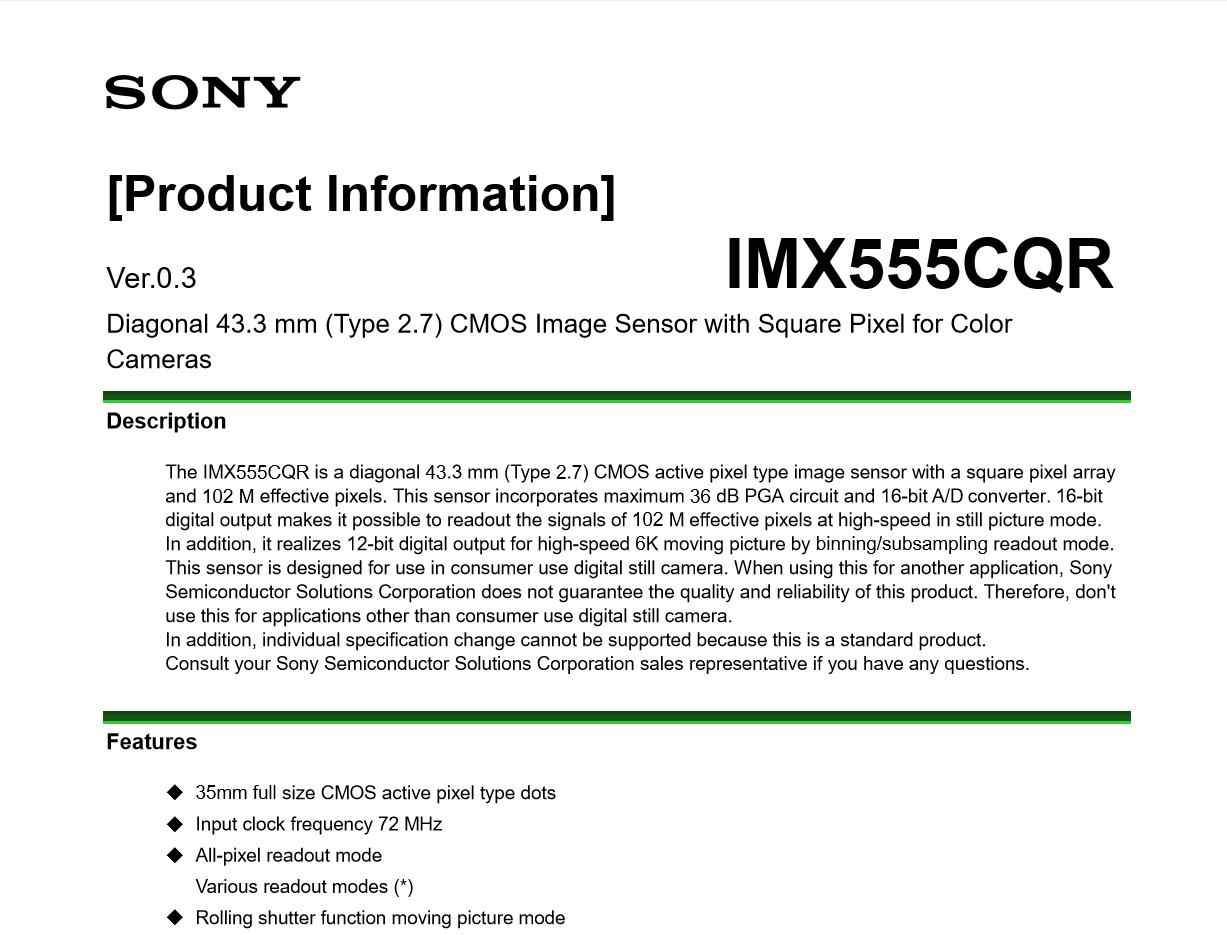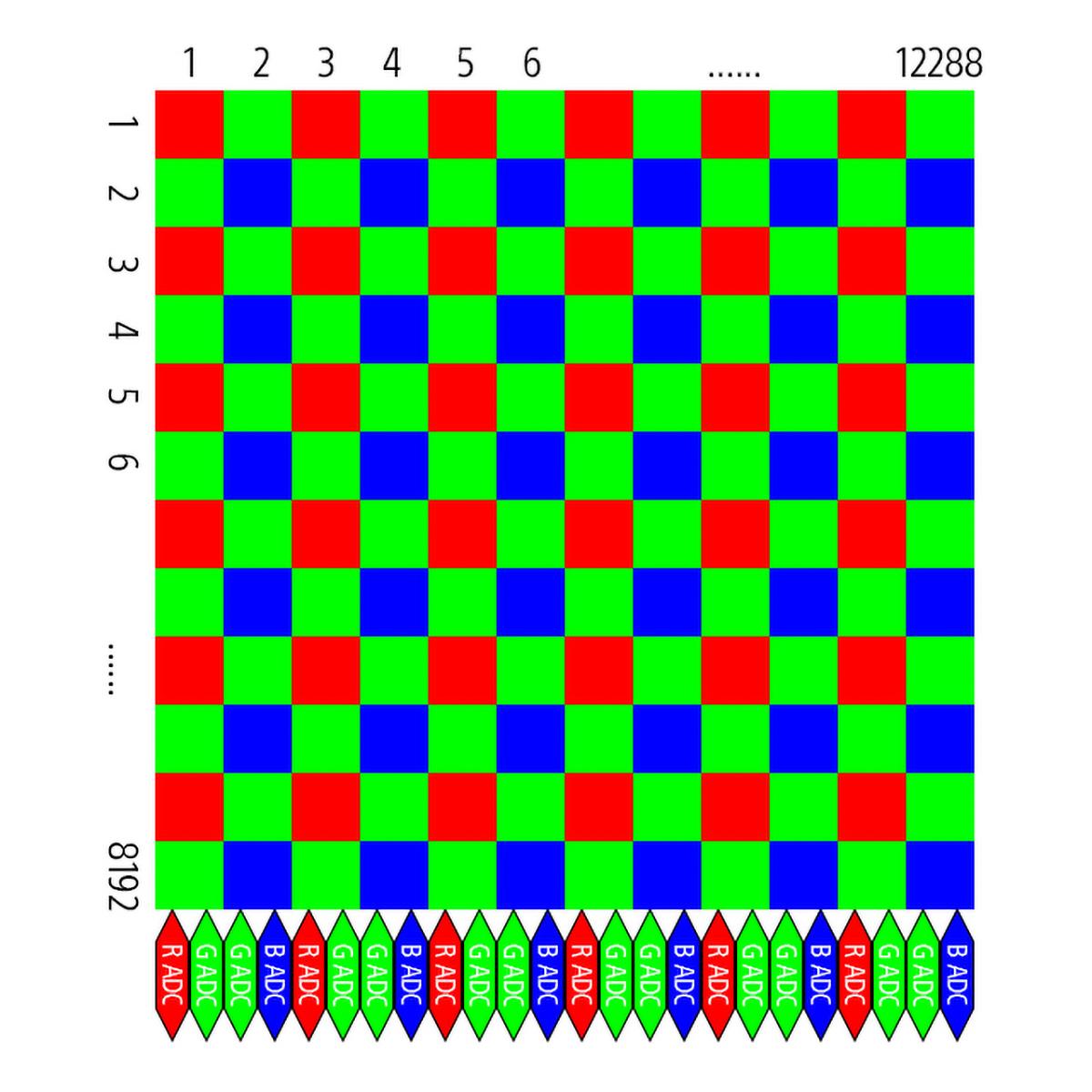 There appears to be not one, but two A/D converters per column. That's an enormous number of A/D converters to create the high-speed digital output of the sensor. I'm speculating but in the past it's possible Sony have had to compromise colour-depth or accuracy to achieve such high-speed digital readouts. Not any more?
As pointed out by the source of the leaked information on Chinese web forums and at EOSHD, the cinema 4K resolution of 4096 pixels horizontally divides perfectly by 3 into the 12288 pixel resolution of this sensor. With 3 x 3 colour-aware binning my source says the sensor can do a 4096 x 2160 RGB 4:4:4 stream directly on-chip.
It's possible that any A7 or A9 stills camera using such a sensor (possibly the A7R IV or future variant) will utilise this Cinema 4K mode as well as a 6K mode, but we'll have to wait and see what features Sony chooses.
Sony seem to be extending an absolutely mammoth lead over Canon in CMOS sensors. Will Canon be forced to become a customer for future cameras?