[vimeo]https://vimeo.com/159699501[/vimeo]

The new titanium PL mount SLR Magic Anamorphot cinema lenses are designed for RED users, Canon and Arri professionals. They're also a great fit for the Sony A7S II and Samsung NX1.
Now we have a set of anamorphic lenses without the workarounds. These are a monobloc design much like the other cine anamorphic primes on the market from Cooke, Vantage Hawk and Panavision. Like the Hawk 1.3x series the SLR Magic lenses are designed to deliver 2.39:1 from 16:9 cameras which don't have the ability to shoot the necessary 4:3 for 2x anamorphic lenses.
It's quite an achievement for a smaller independent lens manufacturer to produce a set of PL anamorphic lenses, as evidenced by the competition… at this price there is none. These are very different to the irreplaceable vintage anamorphic lenses and adapters. Personally for smaller projects I am happy to wheel out my delicate Iscoramas, but once these break or get lost, that's it. Fin. The SLR Magic set is more of a workhorse and they are extremely robust (a rental solution and not something you keep in a glass case like a Ming dynasty vase! And yes this is exactly how I keep my Iscorama 2x!!)
A word on pricing… These are not the kind of affordable enthusiast lenses SLR Magic are best known for. They are aimed at those who usually rent a set of Hawk or Panavision anamorphic lenses for a feature film or major paid shoot. A full set of the titanium PL anamorphics (35/50/70) will cost approximately $18,999 or (£17,999 in the UK) and the individual lenses start at $5999 to $6499 depending on the focal length (see the 35mm at B&H here).
Since they are aimed squarely at pros whose only alternative is to risk vintage adapters and their workarounds on an major paid shoot or feature film, the price makes a lot of sense versus the alternatives. The reduced risk, reduced hassle on a set that should tick like clockwork, follow focus compatibility out of the box are the headline features for me. They guarantee reliability as well as replaceability in case of damage. A vintage LOMO or Iscorama does not. Furthermore, the closest competition (a Hawk V-Lite) costs at least $500 per lens, per day of the shoot just to rent. For 3 lenses over a 28 day shoot this would be $42,000! The entire SLR Magic set costs under half that to buy. They pay for themselves many times over in the film industry and you could even make the cost of the purchase back by renting them out yourselves.
John Brawley and I have been some of the early shooters to get our hands on the lenses. In my opinion, wide open the lenses have character but of course due to the cost difference they're much softer than a set of Hawks or Panavisions. Stop down to T5.6 however and the gap closes up. This is where most focus pullers are comfortable shooting anamorphic, which are softer than their 'normal' equivalent spherical lenses.
I did however choose to shoot wide open in low light quite a bit and all on the Samsung NX1 for the video at the top of this page. I'm pretty happy with the end results.
Focus is a doddle with the wide travel of the geared focus ring best suited to a follow focus. Close focus on each lens is 3'6.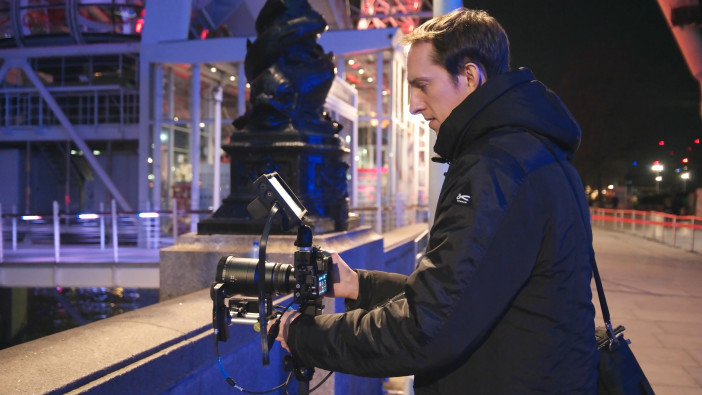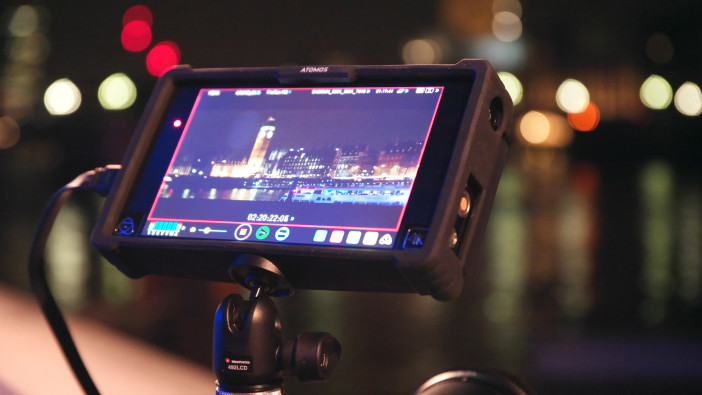 The Samsung NX1 continues to be a pleasure to shoot with compared to the Sony A7S II.
The image out of it never fails to excite me whereas sometimes the A7S II looks like a damp fish.
The NX1 has that Canon 'electricity' to the images with very vivid colour straight off the bat, as long as you keep it at ISO 800 and below. ISO 1600 and 3200 are workable but it's not the sweet spot.
The battery life is superb as are the ergonomics and the rolling shutter is less than an A6300. Plus, it doesn't overheat when shooting 4K and the quality of the 1080/120fps is a tad sharper too. I can see myself using this camera for a long time. If only it was compatible with the Metabones Speed Booster.
Here are some larger frame grabs from the NX1 for your pixel peeping pleasure…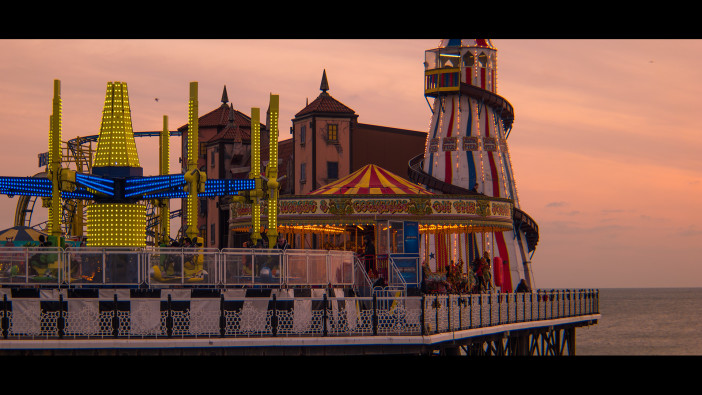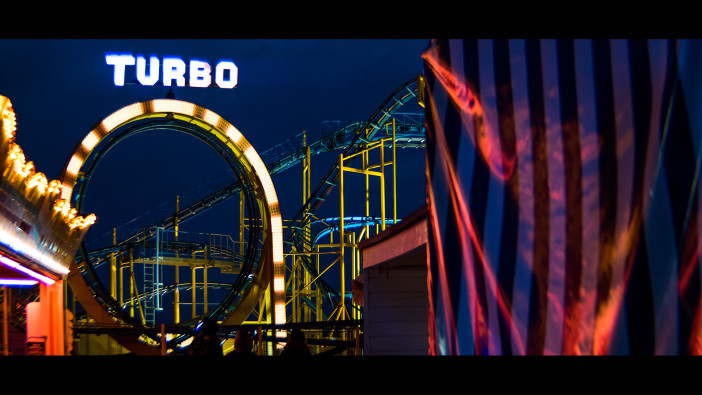 These were graded with Film Convert and a fine noise grain added.
Tech specs
CINE PL Titanium anamorphot:
SLR Magic 35mm T2.4 PL – $5999
SLR Magic 50mm T2.8 PL – $6499
SLR Magic 70mm T4 PL – $6499
Anamorphic stretch factor: 1.33x
The 50mm and 70mm cover full frame. The 35mm is Super 35mm / APS-C.
Full set weight: 6KG
PL lenses benefit from an SLR Magic adapter for EF mount. Therefore they will fit Canon EF mount cameras without modification to the camera body (unlike normal PL lenses).
For availability information and order enquiries please email SLR Magic here