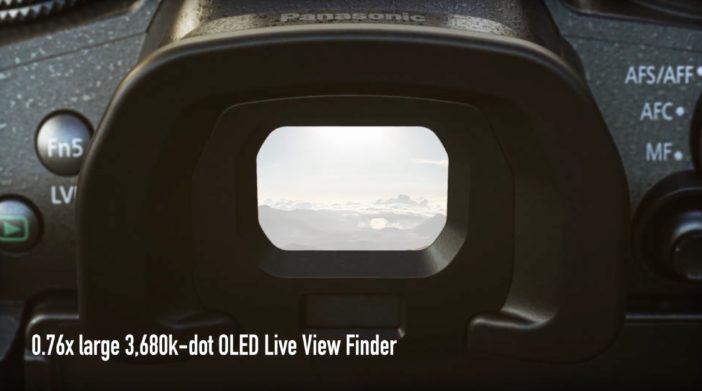 The Panasonic GH5 is now officially announced after the Photokina preview phase. Shipping starts end of March 2017 and now Panasonic have released all the details of the camera. Some of it a little bit controversial.
Since the Panasonic GH2 a lot has changed, with the GH5 the camera goes into a different part of the market – it's now a semi-pro camera not just a high end enthusiast camera. The new price of $1999 in part reflects that but the blow is softened thanks to the Panasonic G85 keeping the sub-$1000 market interesting. You can see my review of the G85 here.
So although the price has gone up, so have the professional features flooded into the GH5. Built in 10bit recording (422), Waveform and Vectorscope, full size HDMI, hotshoe XLR adapter ($399), a simply incredible 3,680k-dot panel EVF, 180fps slow-mo and twin card slots.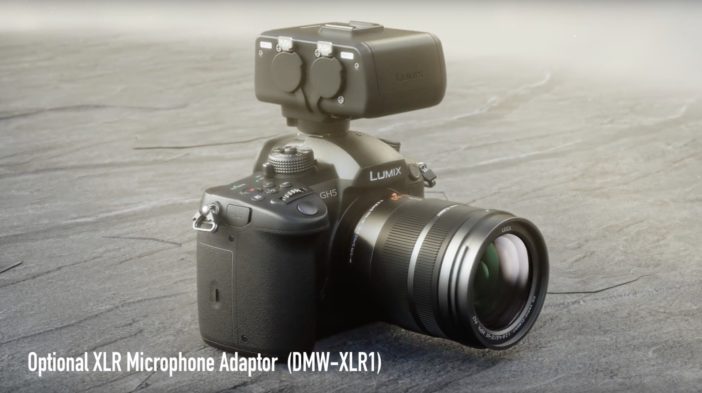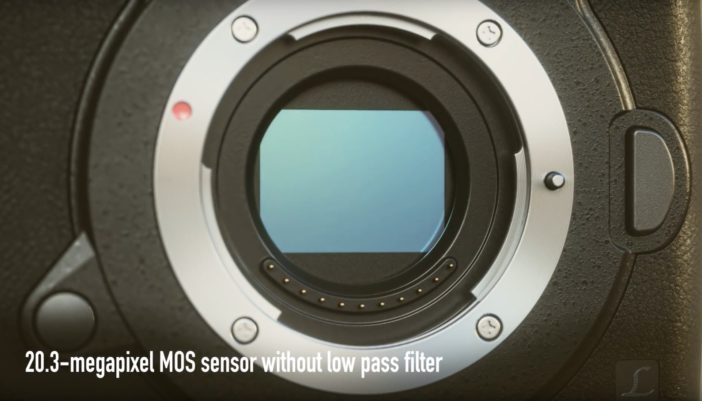 Panasonic's official video seems to have an over-sized sensor, with the corners going out beyond the limits of the mount. I think this is probably a marketing representation and isn't really representative of the actual size.
The raw imaging power is also a big leap over the GH4.
4K at 60fps internal (albiet 8bit 4:2:0), is a first on a camera like this. The 1D X Mark II costs $6000 and doesn't record 4K 60fps to the compact file sizes seen on the GH5 with H.264. Sony doesn't offer 4K 60fps yet on any of their mirrorless cameras.
At a glance
4K 60fps in 8bit
4K 24p in 10bit
1080p at variable frame rates up to 180fps
LUT support in-camera with V-LOG upgrade
3D color control according to luma level (brightness) and knee adjustment
Anamorphic 4K mode
Dramatically reduced rolling shutter skew
New 3,680k EVF to rival the Leica SL (an increase from the GH4's 2,360K)
5 axis in-body stabilisation system
20MP sensor (5.2K)
Upscaled 6K photo mode in 2:1 aspect ratio (6000 x 3000)
No extra sensor crop to 2.3x in 4K mode like GH4
Video GUI display styles for the LCD and EVF
Dual UHS-II card slots
6K photo mode (18MP 3:2 or 4:3 crop from 6000 x 3000 – upscaled?)
Shipping end of March 2017
Extra features held back for firmware updates
V-LOGL (paid)
10bit in 1080p mode (April 2017)
High bit rate 400Mbit ALL-I codec for 4K (10bit 4:2:2)
High bit rate 200Mbit ALL-I codec for 1080p (10bit 4:2:2)
If we are talking strong points, the GH5 has them like grains of sand on a beach. However there are few shards of glass which Panasonic's marketing have to take responsibility for. The first is the decision not include V-LOG with the camera out of the box as featured on all of Sony's rival cameras. It's a shocker of a decision. I am quite sure that for every $100 Panasonic sell a V-LOG upgrade for they lose $2000 from somebody deciding to buy a Sony instead.
Also for some reason Panasonic are holding back the high bitrates for firmware updates later in the year, which isn't much good for people with important shoots to do before then. We'll also have to wait for 1080p in 10bit, coming April 2017.
Then later in the second half of 2017, Panasonic will bump the 4K codec from 150Mbit IPB to 400Mbit ALL-I, maintaining 10bit 4:2:2 internal recording at the same time – very impressive, but why not give it us straight off the bat if the hardware can already do it?
These high bitrates especially in ALL-I are needed for 10bit to truly get the benefit of the finer gradation, especially useful for V-LOG – otherwise macro blocking occurs on plain surfaces and skies, and you may as well drop back to 8bit. I also prefer the motion cadence of an ALL-I codec to the more common space saving IPB.
That said, image quality is immediately impressive with the current specs –
Sample footage
Conclusion
The Panasonic GH5 is very attractive. I'll be getting one. Part of me wishes it shot ProRes for more less CPU-intensive editing of 4K and had the high bitrate ALL-I H.264 options straight out of the box along with V-LOG. However, you cannot fail to be excited by the rest of the package. It's such a big deal. Almost non-existant rolling shutter skew, 4K 60fps, 5 axis stabilisation not to mention internal 10bit recording – for $2000 – beat that Sony!
Watch out for my review as soon as the camera starts shipping.