[vimeo]http://vimeo.com/60135187[/vimeo]
Let's pit the $700 Nikon D5200 against the $3000 Canon 5D Mark III and see which one comes out alive.
Since the 5D Mark III failed to impress me on its launch last year, I have warmed to it. As well as being a superb stills camera the image in video mode has that lovely full frame look and footage does sharpen in post quite acceptably. Yes I expected more for my money and it isn't terribly exciting but until the 1D C drops in price on the used market it is the best a Canon gets. I don't rate the 1D X as being any fundamentally different in terms of the image so I'm certainly in no rush to spend $6000 on that one.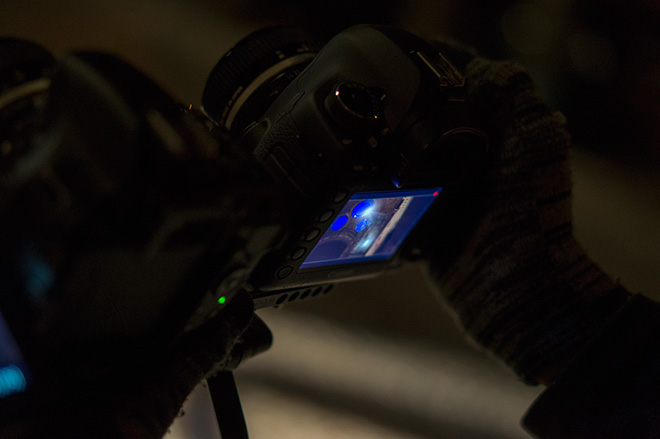 The Nikon D5200 really takes the fight to Canon's flagship semi-pro DSLR, but it has a street price of $700.
The video quality is so close to the 5D Mark III, you can barely tell them apart. They have such similar characteristics. The main difference is sensor size rather than the usual variables like detail and dynamic range.
The D5200 is the best camera in low light for the price – cleaner than the GH2 and GH3 at ISO 1600 and above.
90% of the shots in the comparison footage above are ISO 3200 yet noise is basically a none-issue on both cameras. I shot at F2.8 on the Nikon AI 35mm F2.8 (D5200) and Nikon AI 50mm F1.4 also at F2.8 (5D Mark III). If I'd shot at F1.4 I could have got the same shots but at much lower ISOs but I don't yet have a Nikon 35mm F1.4. The F2.8 is a lovely lens though!
Considering the D5200 is a 24MP sensor, 2MP more than the 5D Mark III yet crammed into a smaller sensor this low light performance it is nothing short of a miracle.
It is important to set the Nikon's picture profile correctly for low light shooting without banding. I'm using:
Customised based on Standard profile
Sharpness on minimum
-1 Contrast
-1 Brightness
-1 Saturation
Tone – all the way to the left (magenta to get rid of green bias)
Noise reduction off
It really is a match and it is only when you start pushing 6400 that the 5D Mark III looks cleaner. Although the codec lacks the headline features of the 5D Mark III  – intra-frame recording and high bitrates – it essentially delivers the same results. In fact there's more macroblocking in the shadows on the 5D Mark III – odd considering the higher bitrate. For the card space you save at 24Mbit on the D5200 relative to 90Mbit on the 5D Mark III you're not really seeing much evidence of compression, in fact the noise pattern is slightly finer on the D5200. The stills are also competitive with the 5D Mark III. D5200 raw files have a very fine grain, great dynamic range and fantastic looking colour. The DXOMark results are testament to that.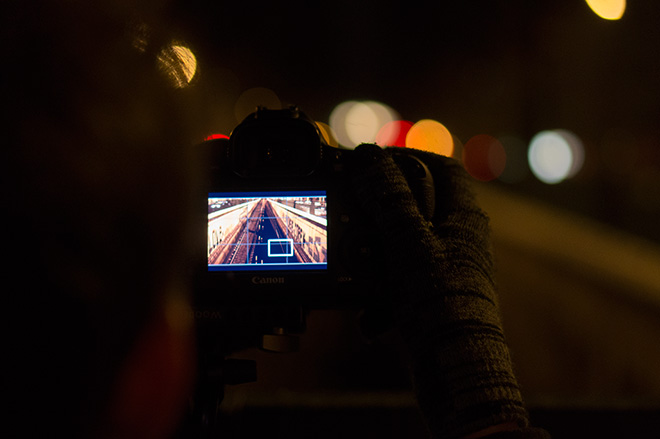 Though it is close, overall the 5D Mark III had an edge in this test as you'd expect as it is a full frame sensor flagship with a street price of $3000. I feel most of that very slight advantage is down to the look of the full frame sized sensor rather than anything to do with resolution, colour or dynamic range – though you can shoot flatter on the 5D Mark III without the risk of banding in dimly lit areas of the frame.
For those who don't need a full frame sensor behind a more versatile Canon lens mount, or for those already invested in Nikon DX glass then the D5200 is the one to have. The articulated screen is also a plus point which I really miss for video on the 5D Mark III, though for stills the Canon makes up for it by having a much better optical viewfinder – but again nothing you shouldn't expect for the hefty price tag.
I think it would help to break up the advantages of both cameras…
In the red corner (5D Mark III)
Full frame sensor
High quality body and weather proofing
Larger optical viewfinder
Better lens mount adaptability (M42, Contax Zeiss, etc.)
Better quality focus assist and less cluttered screen
Larger wide angle lens selection
Less banding than D5200 when you use a flat picture profile like CineStyle or Flaat
ALL-I codec (though effect on image quality is negligible)
In the yellow corner (D5200)
Super cheap – $700 – excellent image for the price
Super 35mm sensor matched to C300, etc. in a multicam shoot
Smaller and lighter
Articulated screen
Full 1080p HDMI output
Audio via HDMI
More space efficient codec
Depending on the attributes you prioritise, this list should help swing things.
For $2300 less than the 5D Mark III, Nikon buyers are getting virtually the same video quality but with the advantage of an articulated screen and full 1080p HDMI output.
However something that is swinging it for me is lenses.
Namely the Zeiss Flektagon 20mm F2.8 and Nikon 50mm F1.4 AIS – they're gorgeous on a full frame sensor. The Zeiss wide angle cost me 200 euros and is the best 20mm I've ever used. There's hardly any distortion and it is tack sharp wide open. The Nikon 50mm F1.4 AIS is in my view the best value for money fast 50 you can get. Mechanically superb as well as optically. On full frame it really does sing. On Super 35mm / APS-C some of that magic is reduced and the 20mm cannot be used as it is M42 mount and won't focus to infinity on the Nikon.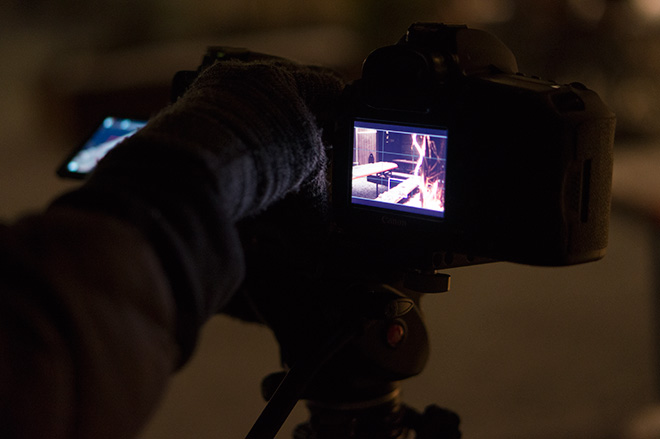 I also prefer the build quality of the 5D Mark III. It is the more professional looking and handling camera. I do like the lightness of the D5200 and the articulated screen is an absolute must-have though. What monitor companies just don't get is that sometimes I just want a small articulated screen like we already have on DSLRs like this. If I want one on the 5D Mark III I have to add a very indiscreet lump of plastic on a metal arm. If you've ever seen a professional shooter literally lie down on a floor you know they need a D5200 or GH2 screen.
Being a Blackmagic Cinema Camera owner with that small-ish sensor and no ISO 6400 also makes the 5D Mark III a bit more unique in the toolbox. The BMCC is now my go-to camera for overall image quality but when I want that massive sensor or low light performance I can turn to the 5D3. On the D5200 that difference is still there in abundance but there's just not quite as much of it.
However I feel the overall difference between the two is minuscule compared to the price gap.
I recommend downloading the comparison video and seeing for yourself!