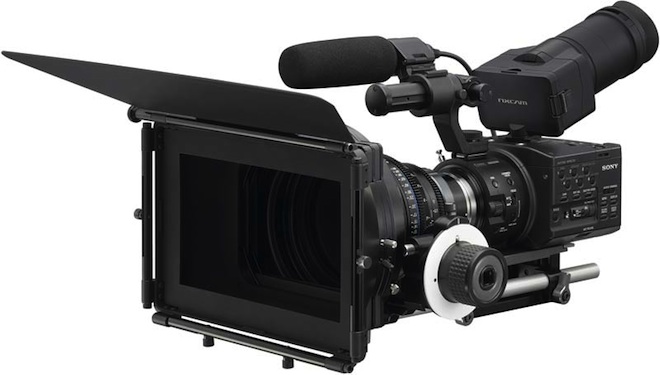 A rumour surfaced today (which was given the 2nd highest rating of plausibility by Sony Alpha Rumors) that Sony have a new NEX video product to come before NAB.
Sony have confirmed they are strengthening the NEX range more than intended this year on the back of very strong sales.
So as well as new lenses on the roadmap will we see a new video camera?
I don't think it will be a direct replacement for the recent NEX-VG20 since that has only just hit the shelves.
However there is a gap in the market between the NEX-VG20 ($2000) and NEX-FS100 ($5000). Furthermore the VG20 does not offer better video quality than the $800 NEX 5N and sales have been poor for the VG line. Anything Sony come out with at NAB this year has to be better than that.
The Japanese electronics giant has seen a massive loss this year due to stagnant TV sales and camcorders are an important driver of those. The small chip point and shoot camcorders compete in a very tough market and the gimmick of 3D has not boosted sales or given anyone a competitive edge. So now Sony and others will look to 'add value' in other ways which – hopefully for us – means better image quality and not just more gimmickry.
Specs wish-list
Here is EOSHD's wish list for an enthusiast's NEX-Semi-Pro video camera, bearing in mind this would be a consumer / semi-pro offering and not an F3!
Faster version of NEX 5N sensor optimised for video, a lovely clean 1080p image like the GH2
1080/60p/24p and PAL / NTSC switchable
Just H.264 at 50Mbit 4-2-2 (no AVCHD standards crap thanks! And I don't care about 10bit, LOG, external HDMI recording, etc.)
Electronic follow focus capability using silent AF motors of E-Mount lenses to rack focus seamlessly with optional Sony electronic follow focus wheel
Switchable SteadyShot Inside for legacy lenses as well as OSS on the E-Mount lenses
Articulated 5″ LED backlit monitor, thin and lightweight but cased in aluminium
No aliasing or moire – achieve it with optical low pass filter if it brings cost down
Similar form factor to DSLR (I do not like the FS100 or F3)
Manual audio control, no XLR (consumers and most enthusiasts don't need the robustness) but higher quality internal circuitry please
High resolution stills
Price point of $3000