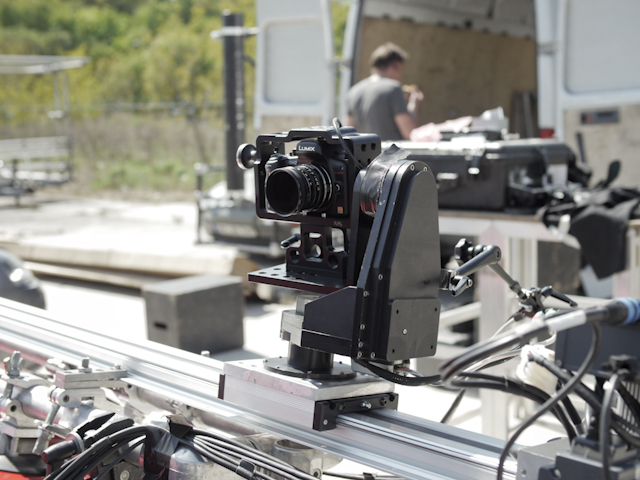 Photokina is less than a month away now and it is going to be a busy time. I will be there to get my hands on the new cameras, and I don't think I can remember a month like this with such exciting products being released.
Sony's full frame camcorder the VG-900 will have a mirrorless mount, all in a video camera form factor for £2.5k and of course we have the Blackmagic Cinema Camera which soots amazing 12bit raw for the same price. These were mythical cameras only 6 months ago. Raw video for $3000? Full frame video camera with E-mount?
Then we come to the GH3.
The GH3 is going to be more professional this time around according to my source in Asia. It is moving up the line and will be more expensive as a result.
The camera has a high bitrate mode of around 70-80Mbit. Panasonic have decided to put the features we need in the box rather than risk unreliability with a third party hack. This is a very good move.
I believe intra-frame is being considered as an option, I don't know whether the high bitrate mode (AVCHD spec busting) applies to 1080/60p or just 24p yet.
The camera is larger and heavier, with far better build than previously. It is gunning for the high end Canon DSLRs and filmmakers.
The AF100 is no longer a reason to hold back the GH3 and Panasonic are changing their approach. The sales of the AF100 haven't lived up to their targets. I am sure we will see Panasonic address the pro market cameras soon with 4K and AVC Ultra.
I will be at Photokina to try out the GH3 on September 18th.
Some other updates now…
Blackmagic Cinema Camera review
The current demo cameras circulating are only pre-production models and I have decided to hold out for my retail model to ship, since I am number 7 in the queue at CVP. So I'm expecting to get my review of this camera done in around 1-2 weeks. After that the plan is to do a raw shootout with a Red Scarlet in Berlin, it will be very interesting to see how similar these vastly differently priced cameras are, and how close to the Scarlet's 4K the Blackmagic is able to get at 2.5K. It looks pretty detailed to me!
In the mean time Frank Glencairn of G-Log fame, Sebastian Wiegaertner and Philip Bloom's cat have some hands on photos of the demo unit.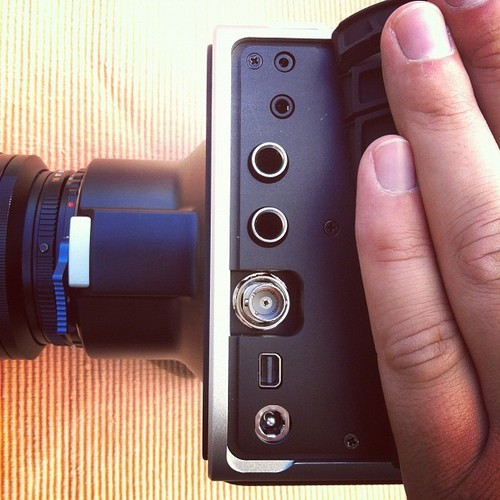 Sony NEX VG-900
This is the other camera I am very excited about. Finally a video optimised full frame (35mm photographic) sensor in a video camera form factor.
Nobody saw this coming. A full frame NEX? Let alone a video camera.
The NEX VG-900 is primarily a video camera like the VG-20 but more high end.
Taking on the 5D Mark III with a more forward facing spec sheet the new A99 SLT camera is exciting in itself but the Alpha mount is not. The mirrorless mount is reason enough to get the VG-900.
Not only is the NEX VG-900 the first ever stand-alone video camera with a mirrorless mount and full frame sensor, it is very cheap for what it is. $3500 / 3000 EUR according to Sony Alpha Rumors, hearing also that there's a higher end version due with a broadcast quality codec (4-2-2 50Mbit MPEG).
Sony are trying to grab a sizeable part of the video market previously occupied by full frame DSLRs like the 5D and D800. Canon thought the market would be best served by ignoring it and only catering to Hollywood with Cinema EOS cameras upward of $15,000. It is their for Sony's taking. Almost everybody uses a DSLR to shoot video with or compliment a more expensive camera. It is also a market which has a great cross over with the enthusiast, hobbyist and consumer market so it is potentially massive.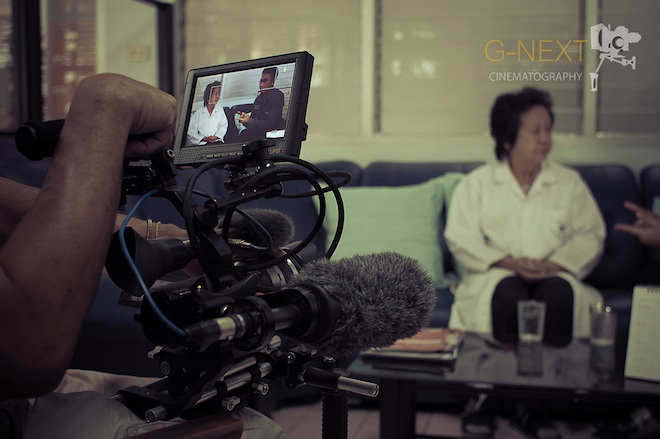 VG-20 rig by G-Next Cinematography
In moving away from the consumer-friendly size advantage of mirrorless, Sony have finally put the great E-mount where it belongs in a high end camera of the future that doesn't need a mirror. I have a feeling Canon FD lens prices are about to go up a bit!
It is likely the VG-900 will use the same 24MP Exmor HD sensor found in the A99, but we could see some interesting additions like uncompressed HDMI too. Peaking will also be nice to have on a full frame sensor – much needed!
With full frame you get better dynamic range, better low light performance and a smoother roll off in the highlights compared to much smaller crop sensors not just a shallower depth of field and that rich full frame rendering of lenses. Of course a lot of this is lost in translation if the codec isn't up to scratch. If even 70% of that translates into the video mode on the VG-900 or A99 we are in for a treat.
With the Panasonic GH3, Blackmagic Cinema Camera and Sony VG-900 / A99 filmmakers really are about to be given a huge boost sub $3500.