Blackmagic have announced two ground-breakng cinema cameras at consumer price-points.
OVERVIEW OF THE CAMERAS IN THE ORIGINAL ARTICLE HERE

Here's a closer view of the 4K sensor in the Blackmagic Production Camera. So there you have it – 4K for $4k.
*****
Meanwhile at NAB the Blackmagic stand is getting rather over-crowded according to Hot Rod Cameras!!
*****
Here's a rather nifty 'x-ray' view of the Pocket Cinema Camera. It weighs just 355g.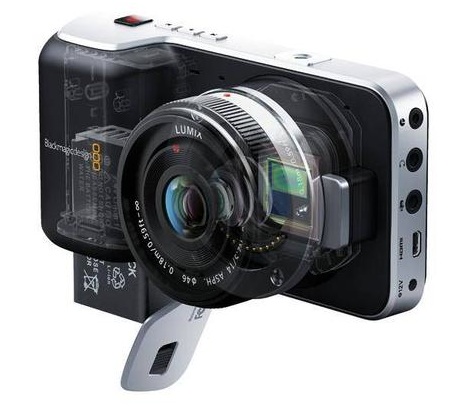 *****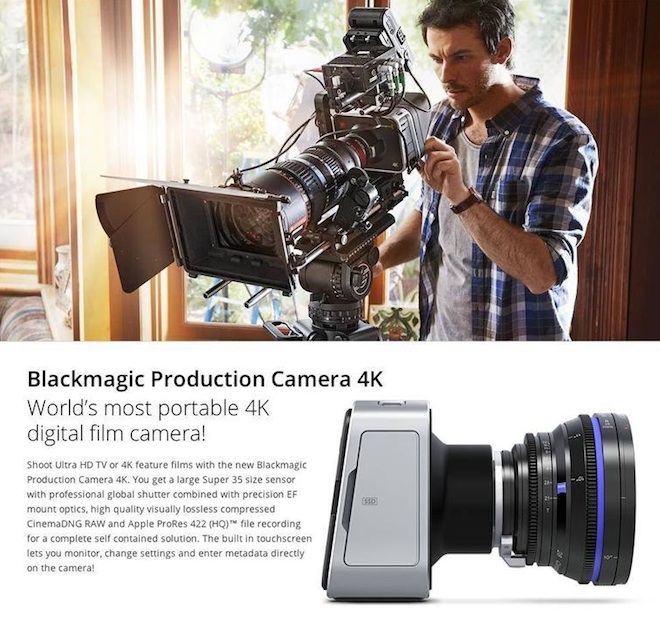 Although Blackmagic's website still suffering from the strain of the traffic, EOSHD forum users have captured screen shots of the official brochure pages for the new cameras here
*****
The new camera will ship with a full copy of the new DaVinci Resolve 10.0
*****
Here's what Blackmagic CEO Grant Petty has to say about the new cameras
*****
Here's a nifty 4K logo on the Blackmagic Production Camera, seen here by Hot Rod Cameras on display at NAB 2013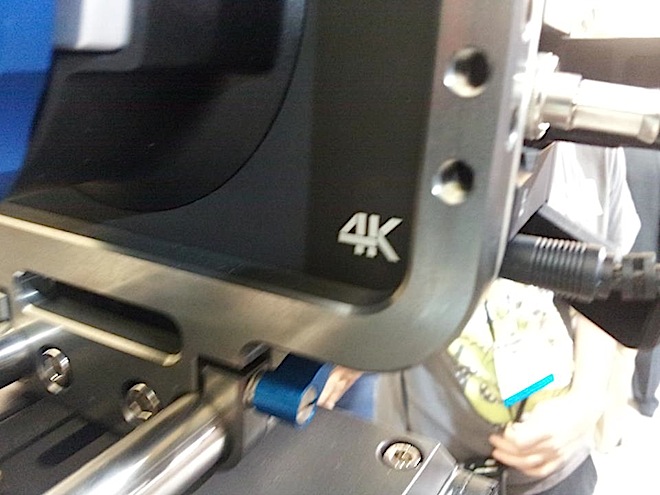 *****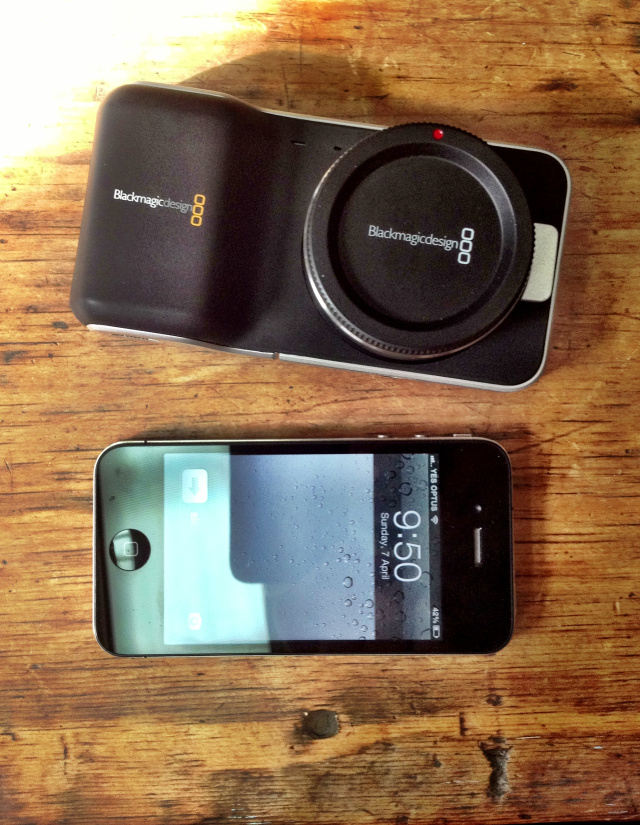 … And you thought the Epic was small for a raw shooting cinema camera
(Actually the Pocket Camera won't shoot raw immediately. It shoots ProRes to SD card and a update for lossless compressed raw is in the pipeline for later in the year. Still amazing though)
*****
12 stops dynamic range for the 4K Production Camera! Here's the key specs straight from the official Blackmagic PR document…
*****
The Pocket Cinema Camera works only with top of the range SD cards, and will record compressed raw in a future firmware update. The camera can record 1080p ProRes to the SD card.
*****
The Pocket Cinema Camera has the same sensor as the original Blackmagic Cinema Camera but records a Super 16mm sized 1080p crop from it instead of the full 2.5K, hence full compatibility with Super 16mm c-mount lenses with no vignetting.
*****
Here's John Brawley on the Pocket Camera with plenty of high-res photos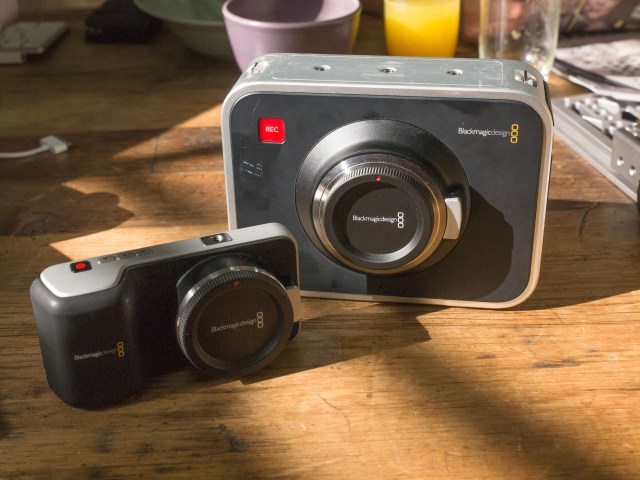 *****
The Pocket Camera has a 16:9 screen and interchangeable battery
*****
CVP are taking pre-orders and claim Blackmagic are again aiming for start of July with the new Production and Pocket Cinema Cameras.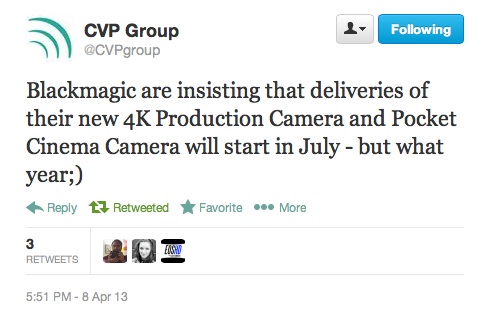 *****
The Production Camera is expected to be EF mount. No mirrorless or Micro Four Thirds version. The mount on the Pocket Camera will be active M43 and compatible with Panasonic & Olympus lenses.
*****
Blackmagic's website is down (possibly due to high traffic), just as the official press release was due to be published