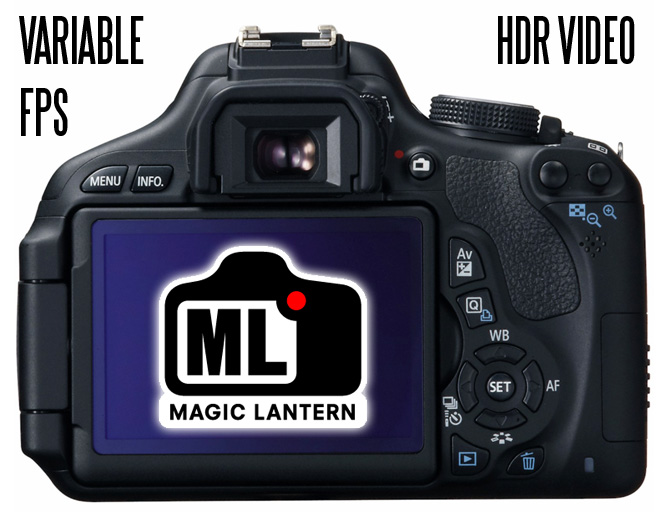 To download and donate go to Magic Lantern here
Please consider donating to the project – in return you will get the preview version of the 5D Mark II firmware tested here on EOSHD – and a ready to run HDR Video workflow!!
So 22nd December is here and so is the HDR Video mode and variable frame rates for the Canon 600D and siblings. The new version of Magic Lantern even supports the 50D!
5D Mark II owners can skip ahead of time and get the beta version of this new firmware by donating (please do so generously – It is Christmas!!) to the project. Although this is pre-release software and there are a few bugs it works very well and installs…. I've tried it.
HDR Video does not output pre-processed HDR video from the camera, rather you need to blend the alternative high ISO / low ISO frames together in post. For details on how to do that see this discussion thread at Vimeo.
If you're using high bitrates on Canon DSLRs, I recommend a good card like the $59 Sandisk 16GB SDHC UHS-I 95Mb/s and on the 5D Mark II the Lexar 600x for $65 – they're pretty good value for money!!