"They each have their own unique character. Which image do you prefer?"
Iscorama VS Iscomorphot 8 2x VS Iscomorphot 8 1.5x by QuickHitRecord.
This is a new weekly series on EOSHD.
The forum is really booming at the moment. A while ago on the site I decided to redirect the article comments system into the forum and that has seen a big increase in the number of people using it not just to comment, but to add their own content. Some of it deserves to be given wider attention so the best posts will from now on be promoted to the front page.
Alongside regular readers, there are some film industry pros and company founders using the forum.
Conurus who engineer the electronic side of the Metabones EOS adapters for Sony E-mount and soon Micro Four Thirds are one such company. It's great to see them listening to their customers and engaging in discussion on the forum.
Conurus discuss their Metabones Speed Booster adapter, Digital Bolex and future plans
"Within Metabones we had discussions of a "universal" solution where you stack another adapter on top. EF appears to be the favourite candidate for a "universal" mount but we did not want to leave out Canon FD and Minolta MD"
ViewFactor recently let us know about the cinema camera mod for the GoPro Hero 3. I have the Black Edition and it is a very capable camera – this mod gives it manual focus interchangeable lenses.
GoPro Hero 3 mod turns it into interchangeable lens cinema camera by JG Harding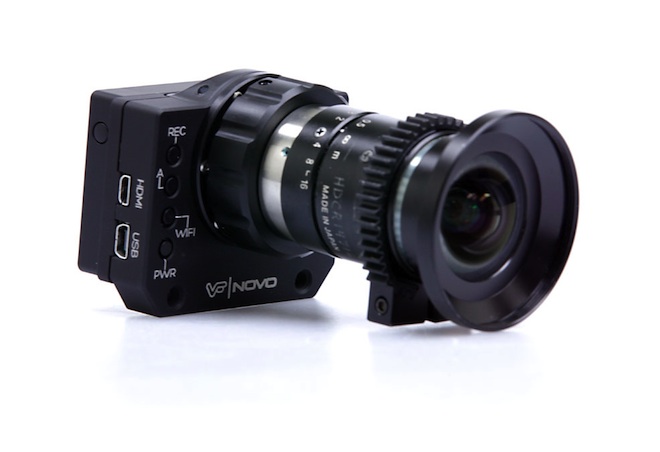 Color grade my GH3 footage by /p/
Since the GH3 went on sale users have been putting edited footage online at Vimeo and YouTube but this guy is offering his original files for download, so that those who have not yet made the jump to the GH3 can see how it handles in post.
"This morning I decided to shoot some test footage to make available to anyone interested but also to get some opinions/tips from more experienced forum members."
You can download the footage here and post your results / opinions on the thread.
Finally here's a reminder that the hacked GH2 is still capable of one of the best images around – yet it now goes for less than $600 2nd hand. I still use mine with the hack and there's more GH2 related articles in the works.
Sci-fi / fantasy music video shot on the GH2 by Charlie Orozo